"'Babe, tomorrow isn't even promised,' I told him.
I sat across the table from my husband, our almost 2-year-old son sitting between us. We were eating soup for dinner because I was sick with a cold. I shrugged off my husband's long list of things to accomplish – goals, aspirations, dreams. He was talking years and years down the road. Building a business, owning a home, creating a beautiful life as a family. Dreams I just couldn't imagine in that moment.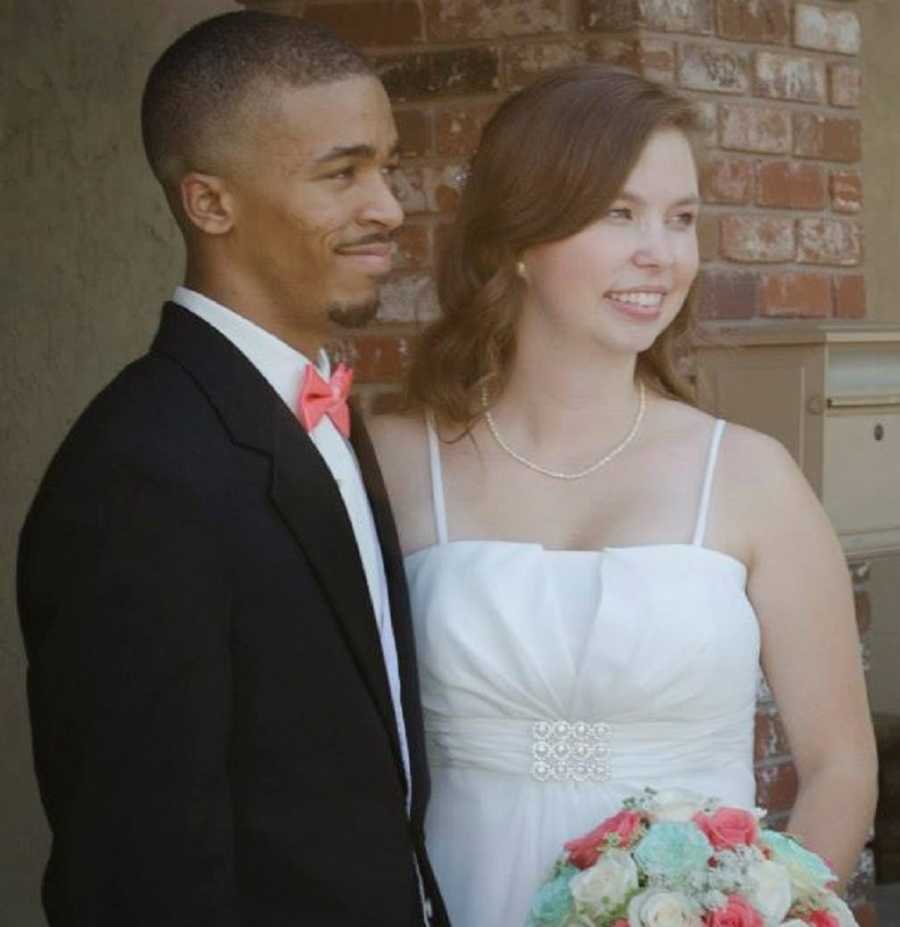 Truth is, it was hard for me to imagine much of anything during that time. We had been married for three years and during that time had our first son. We experienced all the ups and downs that young married parents go through. We had also just suffered two miscarriages within months of each other. So, I sat across my husband and smiled at him as he talked about his many goals. All I could think about was if the child I was carrying now, our fourth baby, would stick. Truth is, I wasn't sure that tomorrow was promised. I wasn't sure about anything.
'Babe, tomorrow isn't even promised,' I had said.
That night, as I tossed and turned, trying to find a comfortable position, I had no idea that my words would come true the very next day.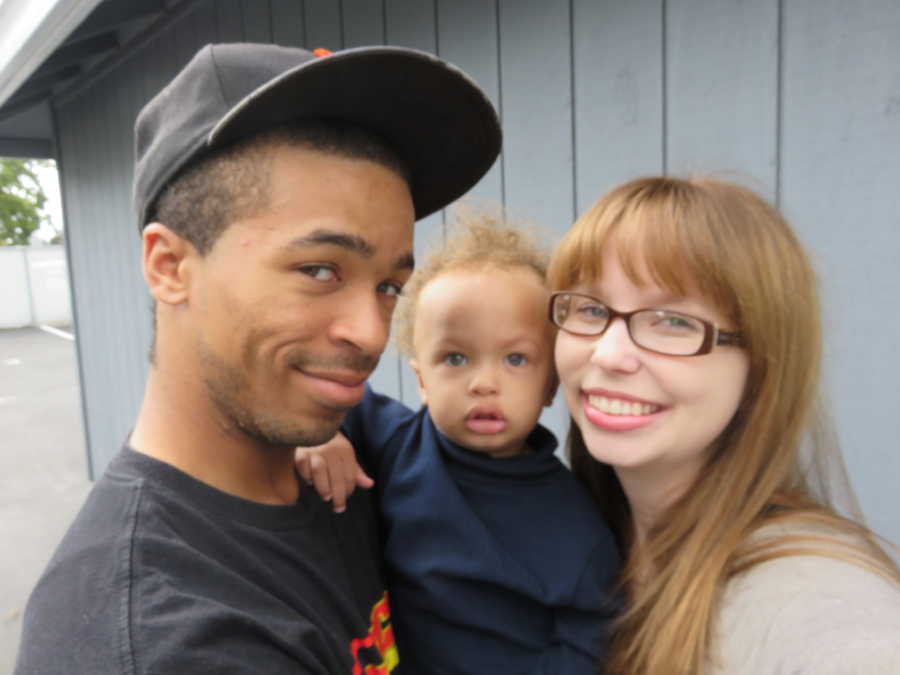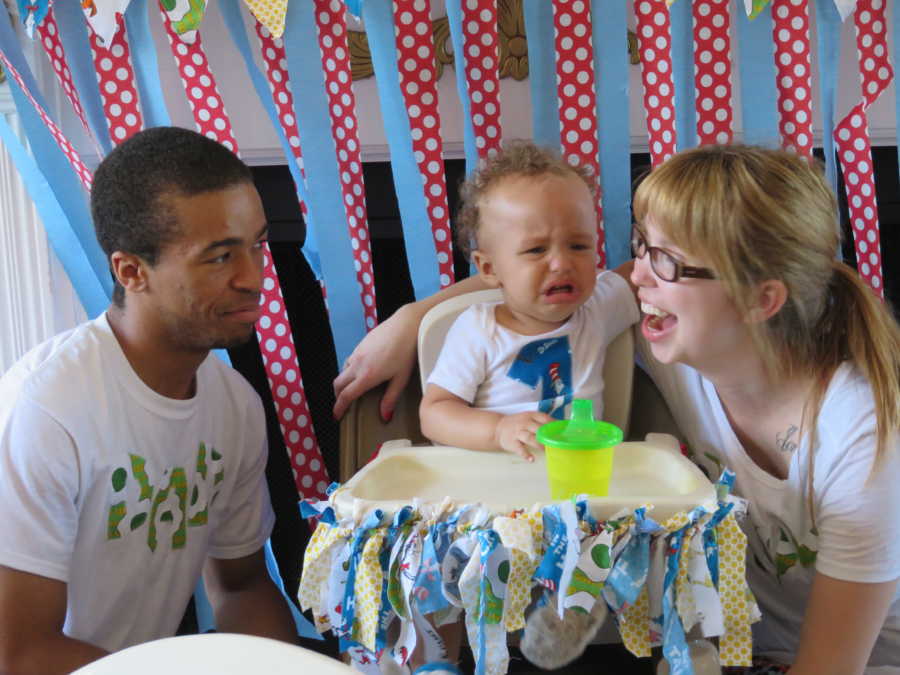 Jonathan and I met at church youth group. I was probably 14 or 15 years old. He was two years and eight months older than me. I remember him as the silly, yet mysterious, boy who danced and had a skateboard. Jonathan was the friend-who-is-a-boy I invited to my baptism in 2009. I had just been submerged in the freezing cold water of the river, and the first thing he said to me when I approached him was: 'Don't hug me!' Of course, I did the only thing a girl with a crush could do after being told not to hug the boy she is crushing on. I wrapped my arms around him, soaking his shirt. He always gave the best hugs. Sometimes if I close my eyes tight enough, I can imagine my face nuzzled in his shoulder, his arms tight around my waist, my hands caressing the back of his neck.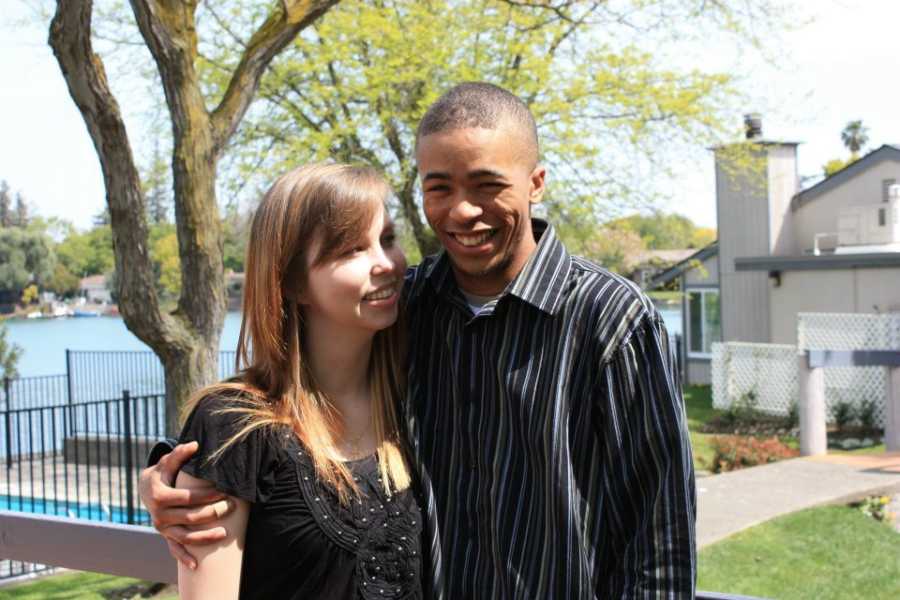 During the summer of 2010, we shared our first kiss. He now knew for a while that I liked him. I had asked him to take me to the mall – any excuse to see the guy I liked, really. After he drove me home, he got out of the car to give me a hug. I awkwardly pecked my lips on his neck like an amateur (because I was), and it was downhill from there. He kissed me. Fully. And I ended up squirming away from him and giggling. After that, I couldn't imagine ever not kissing him.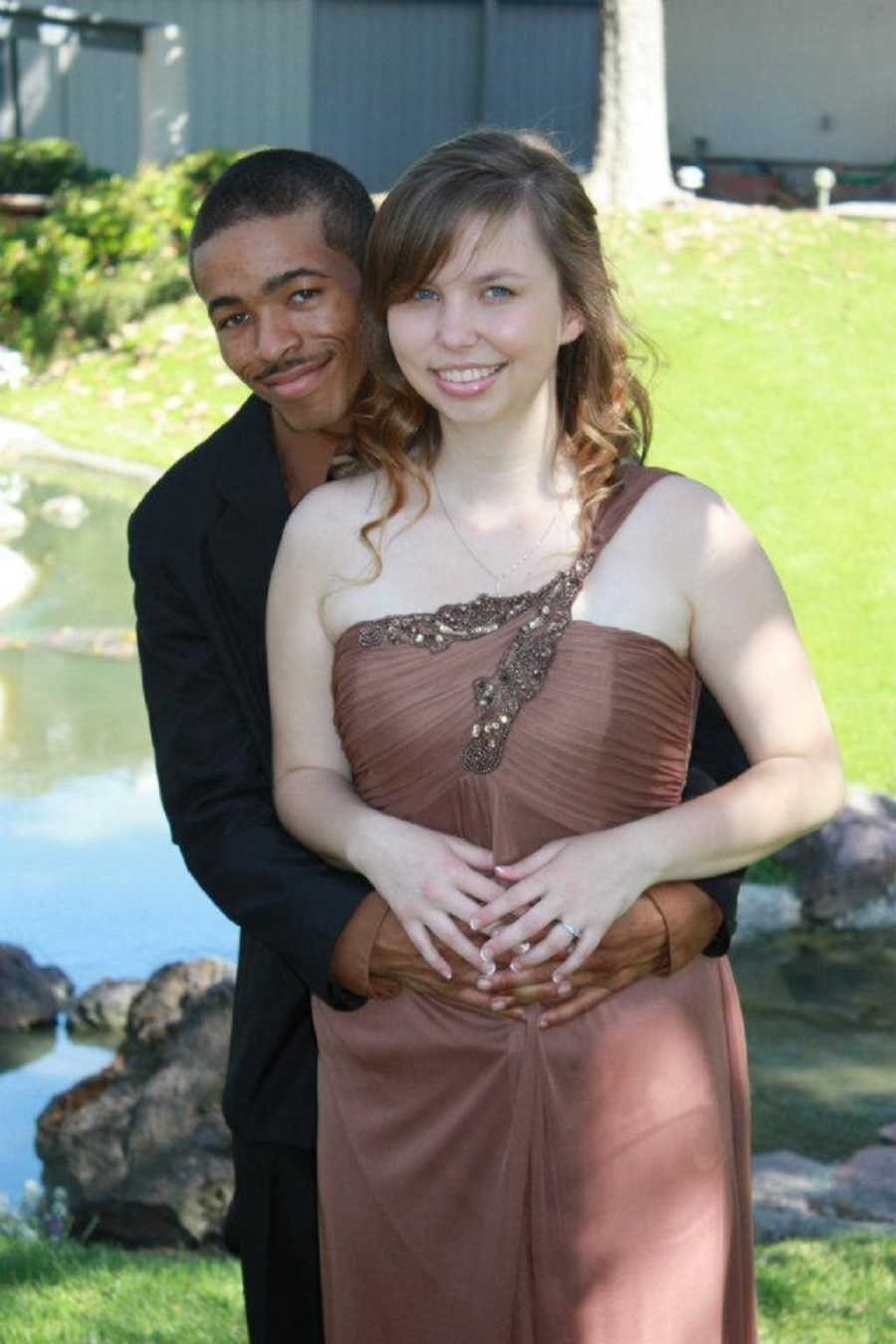 It was February 26, 2011. I convinced him to take me to an art show at a local museum. However, we ended up skipping out early because to be honest, it wasn't as great as this high school art student thought it would be. Back at the car, he kissed me and then said, 'So I guess you're my girlfriend.' Our story finally had an official beginning. It wasn't until the day he died that I realized our story also had an official end.
We got married on May 16, 2013, on his 22nd birthday. I always teased him that I was forever going to be his best birthday present ever. I was 19. It was a rainy day for May, but I wore a cute yellow sundress to the courthouse in the early morning. He wore a jacket and a hat. The judge married us in the small courtroom with a friend as our witness. An hour later, after happily marrying the love of my life, I was sitting in my college Chemistry class taking the last exam of the year. We had a wedding ceremony three months later for our family and friends to celebrate with us.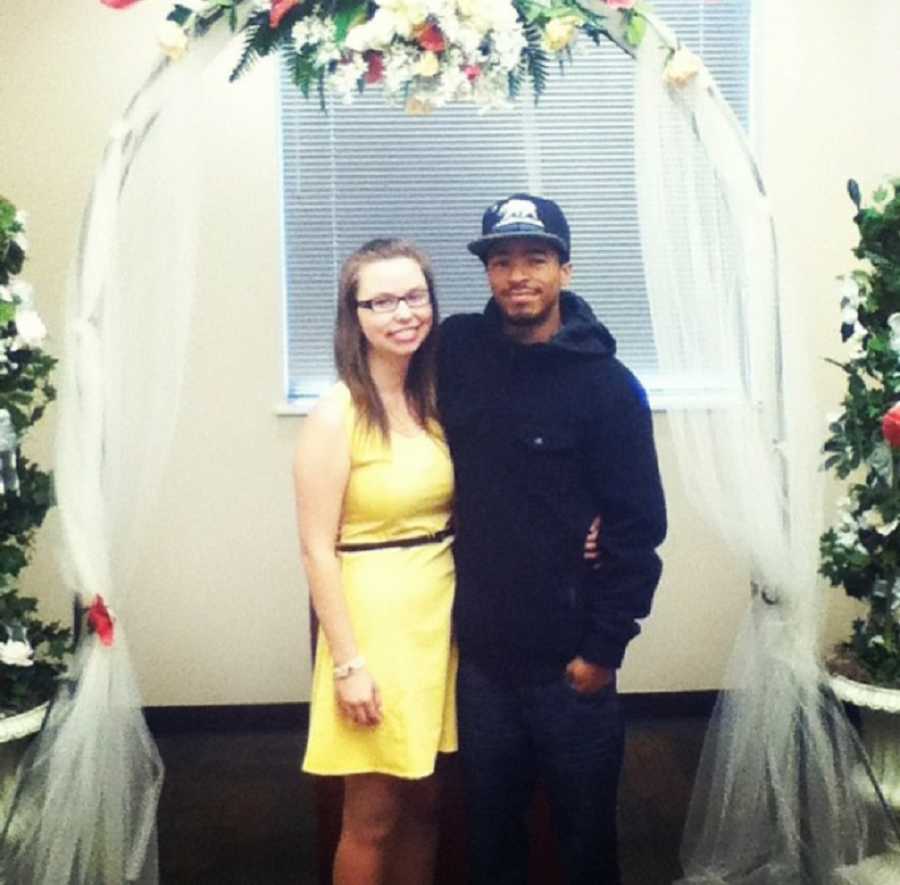 In June 2014, we welcomed our firstborn son into the world, Jonathan Jr. I still remember my husband's shining face as a new father. He changed our son's very first diapers in the hospital. He rocked the baby when I was exhausted from constantly breastfeeding. The more our son grew, the more my husband grew in his role as a father. Once our son learned how to walk, all he wanted to do was follow daddy. Like father, like son. That was the two of them. I just had no idea that his fatherhood journey would be cut so short, stolen from him.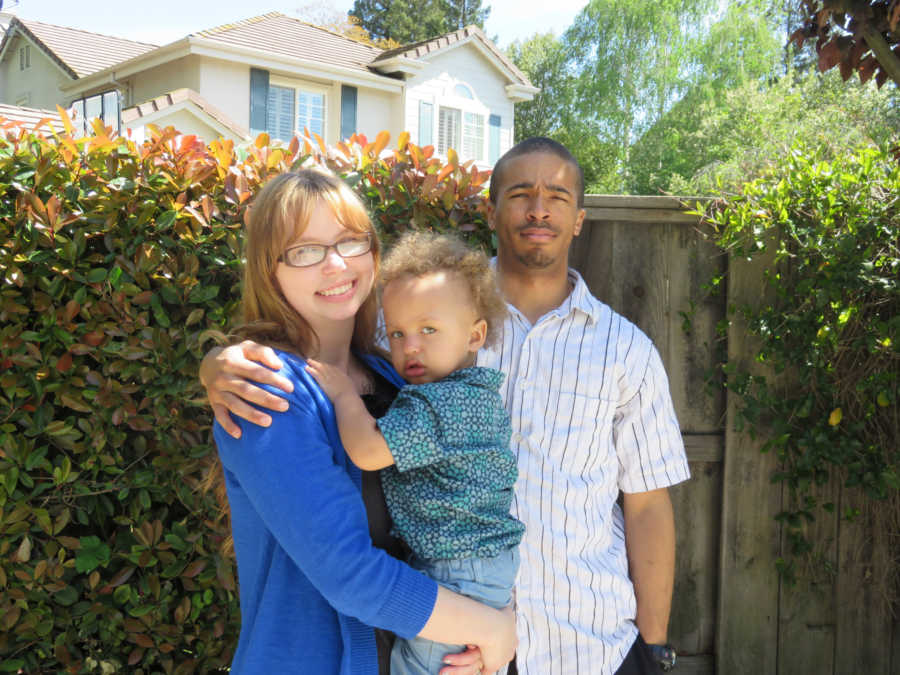 Fast-forward to May 26, 2016. We had recently celebrated his 25th birthday and our third-year anniversary. I was three months pregnant, sick with a cold, trying to entertain a toddler with his favorite shows, waiting for my husband to get home after work. The night before, I had just told my husband that tomorrow wasn't promised, not knowing that today was his last day here on Earth.
When he didn't show up after work, I began to worry. I finally called his mom and told her I didn't know where he was. It was dark now, past our son's bedtime. And finally, we found him. My mother-in-law had located him in the ICU of the hospital about 30 minutes away. My mind wandered and my heart raced as we rode to the hospital. It felt like forever. My husband's older brother reached the hospital before us and called with an update: 'They say he might not make it through the night.'
At the hospital, I jumped out of the car at the ER entrance and headed inside. The security guard told me the ICU was upstairs. I ran to the elevator. 'Walk, please!' he called after me.
'Code blue, ICU,' a robotic voice sounded over the speakers. 'Code blue, ICU.'
The elevator doors opened, and I ran down the hallway towards the big doors.
'Code blue, ICU.'
I paced the hall, watched a nurse run out of the doors, grab supplies from a closet, and run back inside. There was no one around to speak with. There was no one around to help.
Time went by. More family arrived. Honestly, that hour of waiting is a bit of a blur. A young man finally came out to talk to us. He brought us into a private waiting room and began to speak. I don't remember what he said, but I do remember specifically that he was talking in past tense.
'You said 'had',' I interrupted him. He looked at me and stuttered. He didn't correct himself.
I stood up and rushed out of the room, dry heaving in the hallway as I held my stomach and wailed. My soul felt crushed. My heart shattered. Then I sat, staring blankly at nothing, really. I felt like I was dying.
Then an older doctor came through the doors and officially told us that my husband was gone. 'But he wasn't old!' I yelled and burst into tears. He died at 10:49 p.m.
When they finally allowed me to see him, I placed my hand on his cold, bare chest, yearning for his heart to beat again. I studied the wires and tubes he was hooked up to, the cut above his eyebrow, the swelling of his face. I tried to remember every little thing about that moment. I kissed his forehead, a final goodbye that will never be good enough. And I knew that there would never be another tomorrow for 'us.'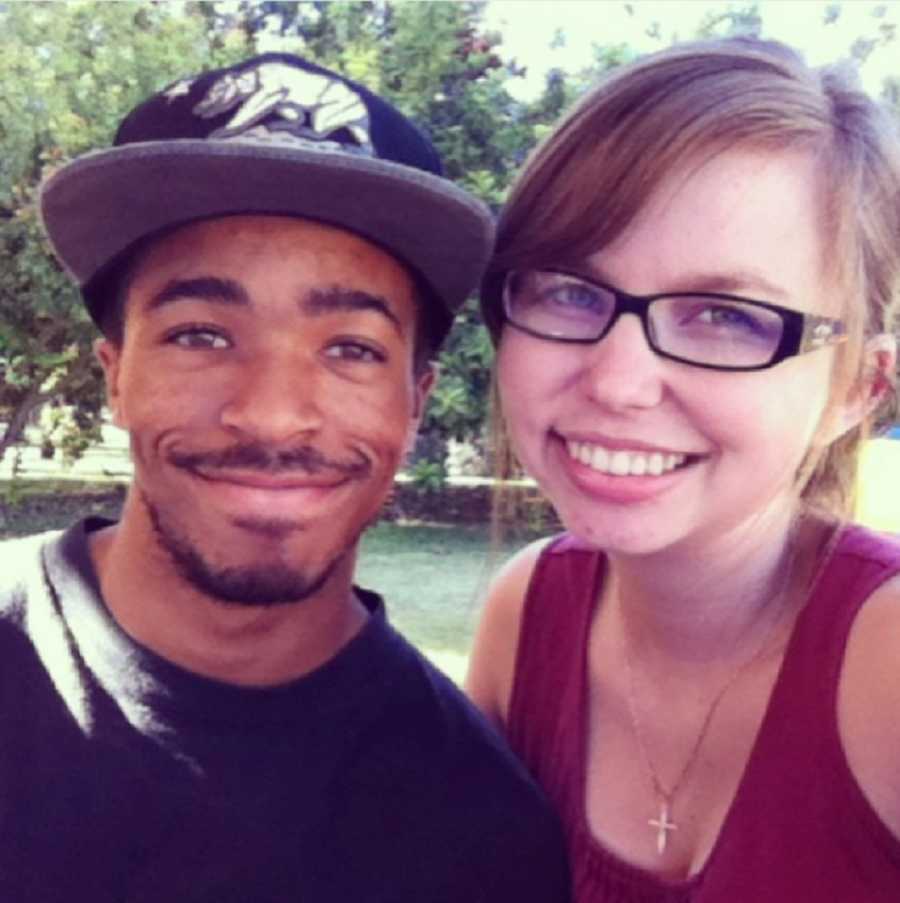 I went home that night a widow. The days and weeks that followed are a blur. Trauma will do that to you. I planned a funeral with the help of family and friends. My son and I moved into my parent's home because I was a stay-at-home mom and had no idea how we were ever going to afford life. I had a small get together for my son's second birthday two weeks after his father's death. My son asked where his Da-Da was constantly. I found out that our unborn baby was a girl. People brought us a lot of food and sent a lot of cards. Six months later, I gave birth to a healthy, beautiful, baby girl. My rainbow baby, Jane. And I cried. I screamed. I still felt like I was dying. And the grief was so heavy.
On May 26, 2016, my husband was riding his motorcycle home from work and a vehicle turned left in front of him. He didn't make it. The other driver was fine. There are too many stories of vehicles making left turns in front of motorcycles. The motorcyclists always get the worst of it. My husband lost his life for no other reason than the fact that another person was driving carelessly.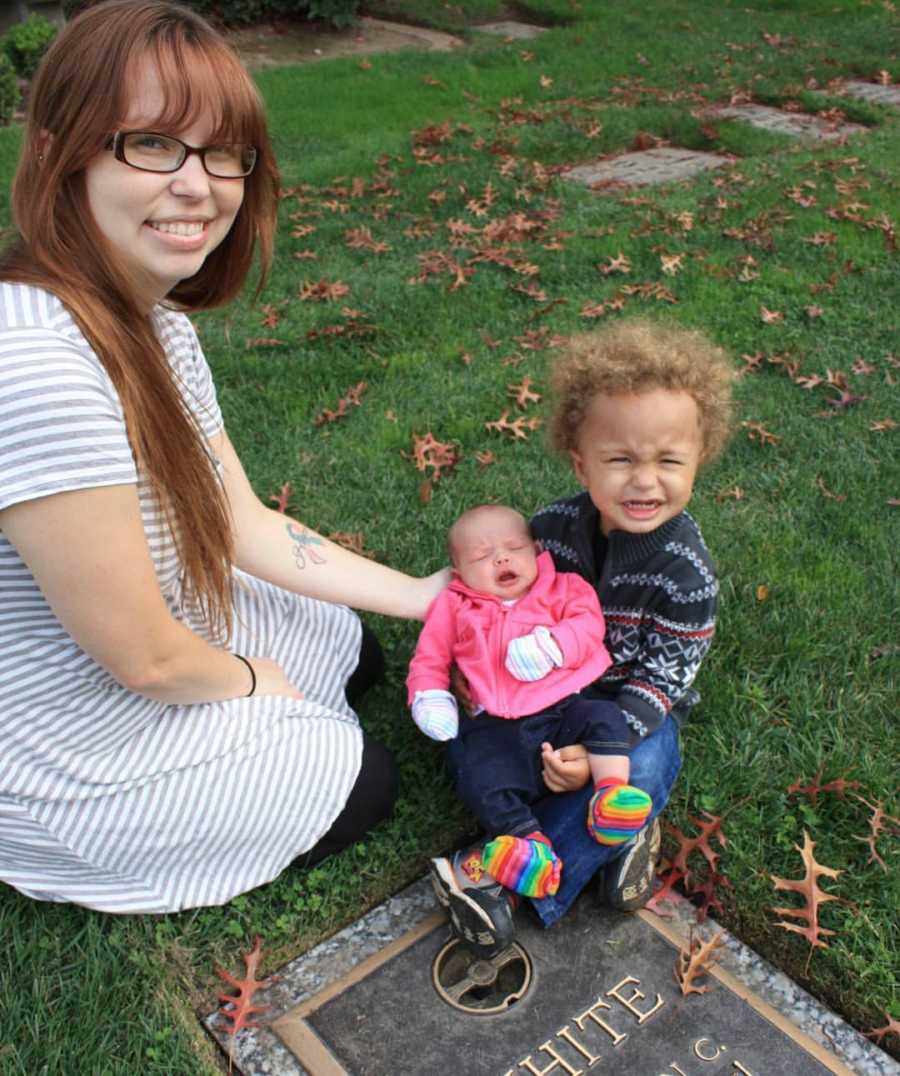 It's been almost three and a half years now. My son is five and my daughter is almost three. I have grown older than my husband, such a weird feeling. We talk about Daddy every day. I have finally found a nice routine in this widowed parenting life. That is something I never thought would happen. Life is split into two: Before my husband's death and after my husband's death. I still long for my husband's embrace, the look he gave me when he told me he loved me, his laugh when he tickled our son. I think about him every day and all that he is missing in this life he was supposed to be living with us. I mourn for my children who no longer have a daddy at home. And yet, we continue to live. We smile and laugh and play. I cling to God every day. I try my best to take life one day at a time. After all, tomorrow isn't even promised.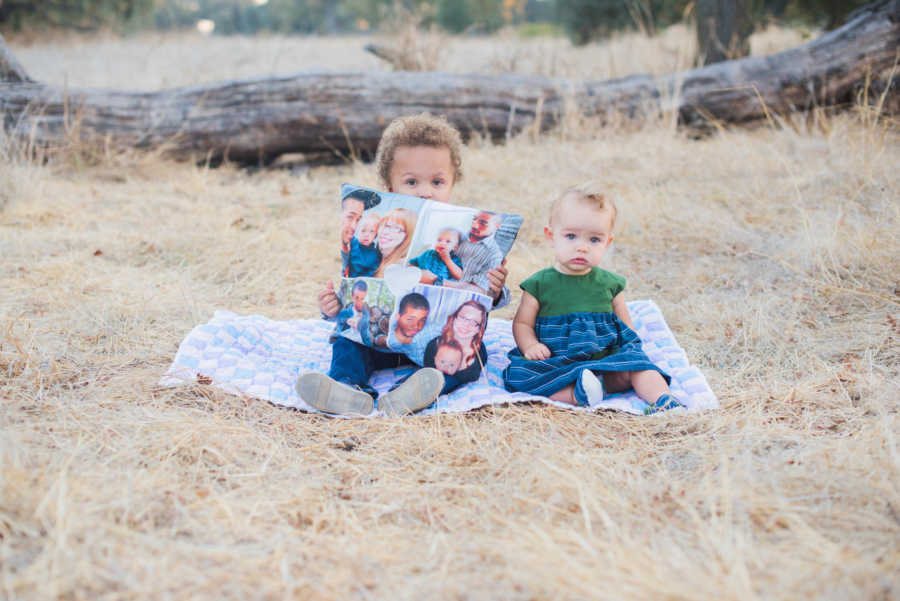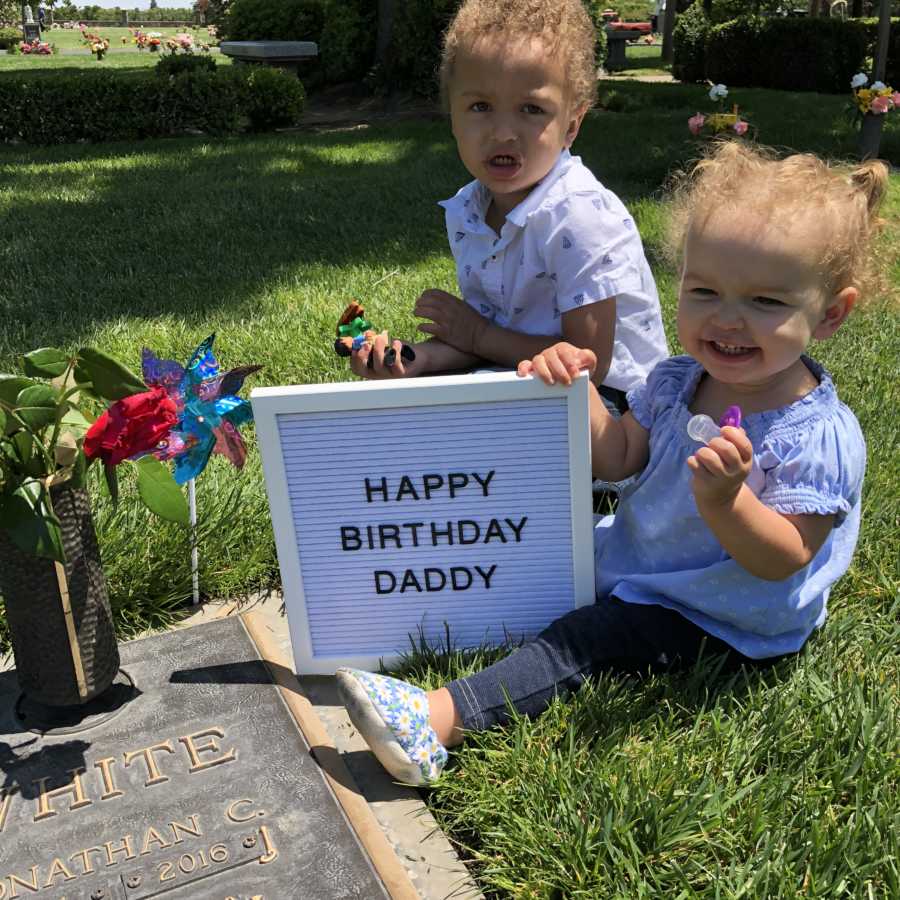 My husband always used to tell me that I would be okay. 'You'll be okay,' he said after my miscarriages, after an argument, after someone hurt my feelings, after a bad day. Turns out, he was right. See, woven between all the pain and suffering are the most beautiful strands of love that create a wonderful, unique life. A life made from deep sorrow, but a beautiful life made from the ashes nonetheless. It took me a long time to realize that. That I will be okay, that my children will be okay.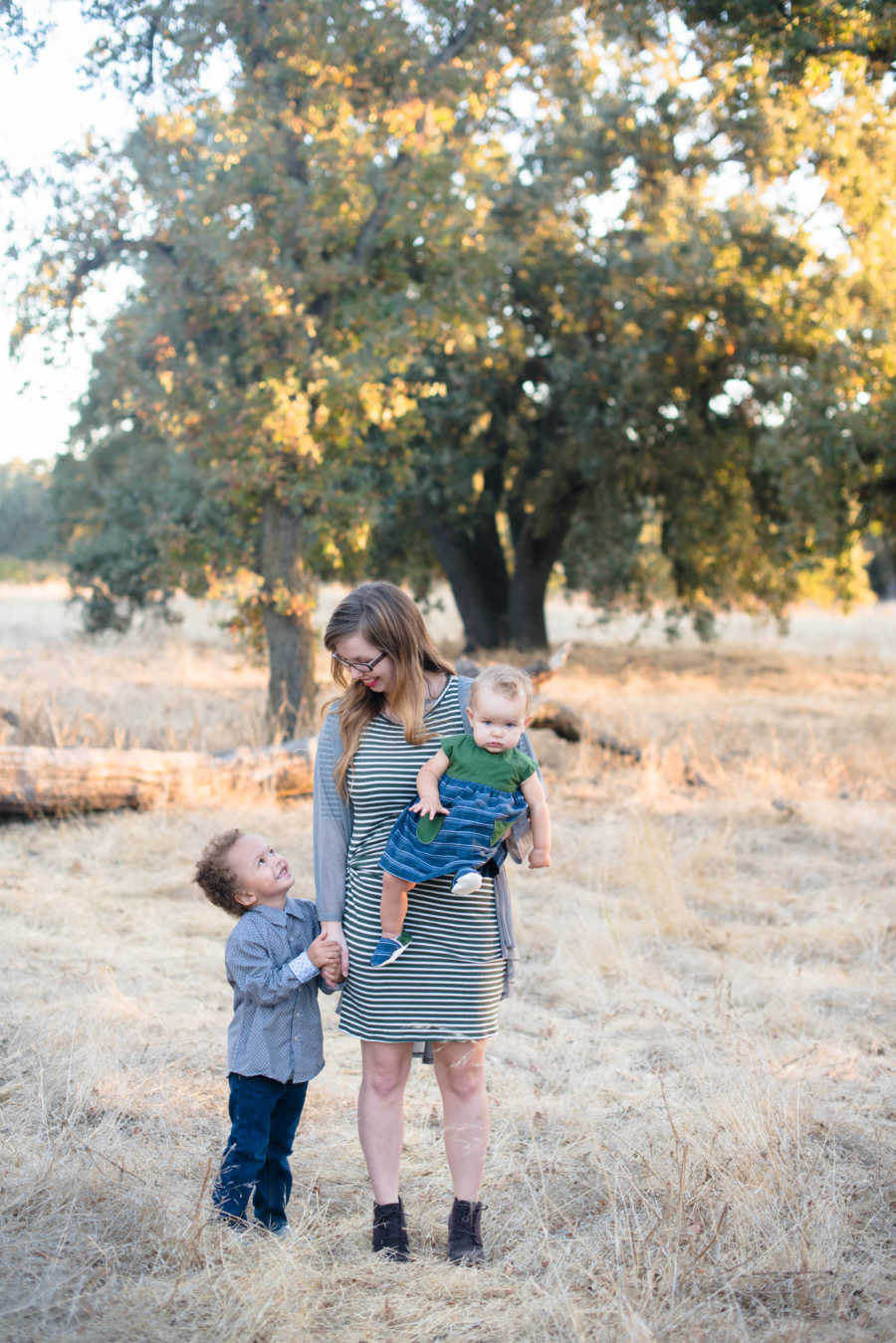 Although this life is nothing like I ever imagined it would be, it's worth living a full life like tomorrow isn't promised. That's all we can do: live, pray, and hope we have many more tomorrows with the ones we love."
From podcasts to video shows, parenting resources to happy tears – join the Love What Matters community and subscribe on YouTube.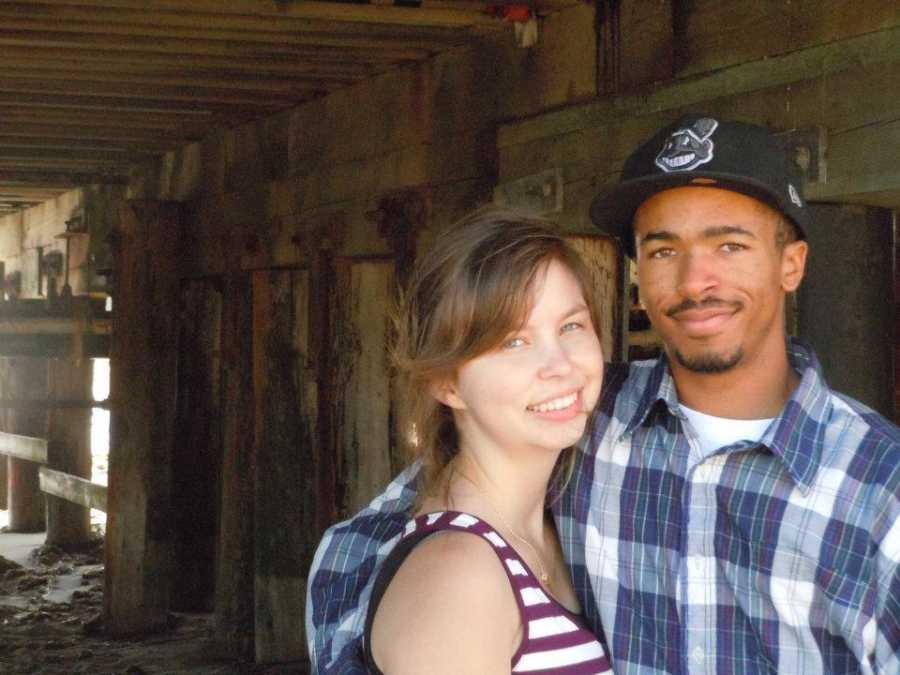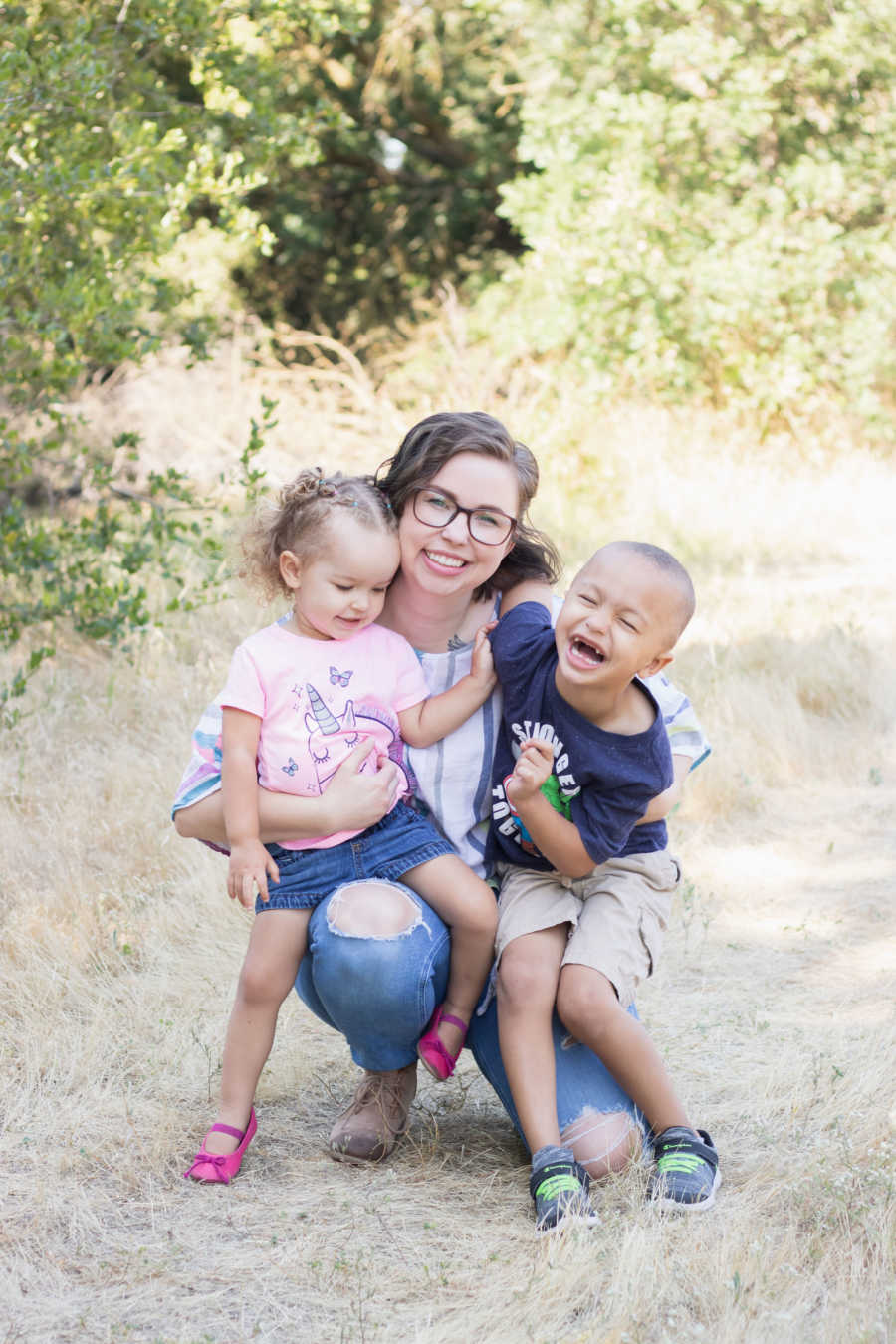 This story was submitted to Love What Matters by Samantha White of California. You can follow her journey on her Instagram and her blog. Do you have a similar experience? We'd like to hear your important journey. Submit your own story here. Be sure to subscribe to our free email newsletter for our best stories, and YouTube for our best videos.
Read more powerful stories like this:
'Zac isn't here. I'm going to look for him. To check the ditches.' My heart stopped as I let those words ring in my ear.': 20-year-old widow loses husband in motorcycle accident only 11 months after marriage
'Amber, you need to listen to me. You need to stay in the car.' I opened his phone and saw the message. 'Truck is down.' That was their name for my husband. 'Get Kyle!,' I screamed.'
SHARE this story on Facebook to encourage others to cherish every moment and love what matters most.