"I always dreamed of being a mother and a wife but hearing I may never carry a child at the age of 22 was heartbreaking and a complete shock to be completely honest. My husband and I knew we wanted a family soon after getting married and decided we would start that chapter shortly after we said our vows on April, 27th, 2013. As easy as we thought it would be, it was the hardest thing we've ever faced.
We were hit with an infertility diagnosis called PCOS at a very young age and completely baffled at what was yet to come in our journey to becoming parents. When we received news from the doctor we were devastated and confused at what was happening. We knew no one in our family or even a friend who walked the road of infertility so this topic was not something we were familiar with whatsoever.
Soon after the diagnosis we were referred to a fertility specialist and that's when the journey really started for me and my husband. Never did I think I would be sitting in a fertility waiting room at the age of 23 but there we were in this cold room anticipating our names to be called and to discuss our future and our biggest dreams of being parents to a baby we desperately prayed for.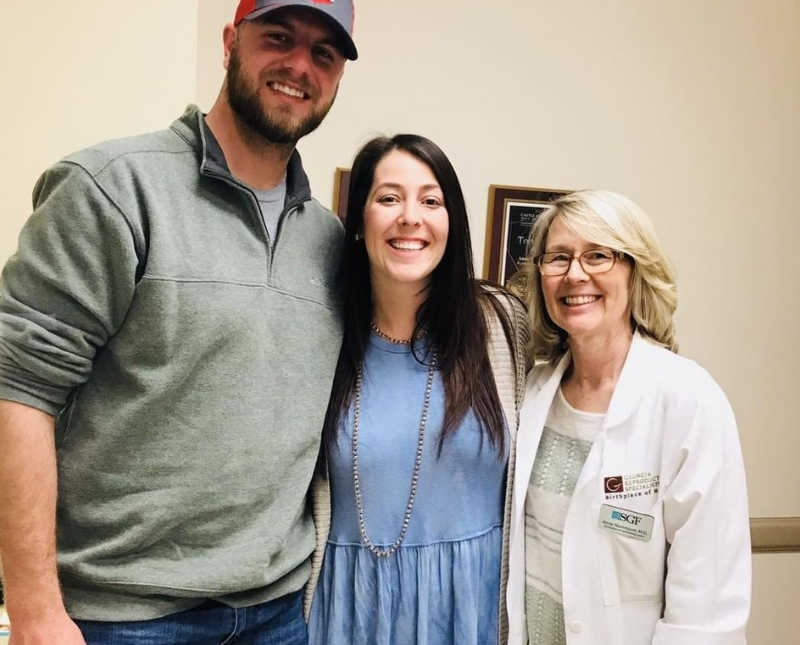 After discussing options and praying about what we should do, my husband and I made the decision to do IVF because the chances of conceiving were high since we were young and overall pretty healthy. That's when our IVF journey started in 2016. It took almost a whole year of battling infertility to even open up to our family and friends and share our news because we were shocked and embarrassed this was happening to us. In a world where social media is flooded with pregnancy announcements and growing families it's hard to discuss such a hush hush topic.
After opening up to our family and friends my husband encouraged me to open up about our journey with infertility and IVF on social media and that's what I did. Soon after becoming open, I began getting messages all the time from others who were walking this same hard road; it's way more common then what people think. After opening up and being honest about our story, I started to really see God move mountains.
After starting the process for IVF we were ecstatic to find out we were pregnant on the first round! We went in for our first ultrasound around 6 weeks and that's when we heard the news from the doctor 'there is no heartbeat' I felt a piece of my soul die that day and ever since that day I never got that piece back. Never did I think I would walk the road of infertility or loss but once again I was smack in the middle of it all asking God 'how and why is this happening to us.' But if only I could hear God whispering 'just wait to see what is still yet to come.'
So on we went to do our 2nd, 3rd and 4th transfer that all resulted in not being successful which meant once again I was not pregnant. At this point in our IVF journey I was ready to call it quits and walk away for good but my husband still had hope IVF would work out and asked if we would do it one more time. As much as I wanted to close the door of I agreed to do one final round which was our 5th and final transfer. On this transfer I did not get my hopes up like I did on all the other ones but I had more hope in Jesus then I ever had because I knew if God made the promise 4 years previously for me to be a mom that he would finish that promise somehow or the other. It was on the 5th round of IVF that I let go of my plans and how I thought it would work out and let God do what he does best and waited for him to provide a miracle baby.
So there we were for the 5th time in this thing called the two week wait as we waited to find out if our embryo was staying put for the next 9 months. The two week wait feels more like 2 years but the day finally came where it was time for blood work to be drawn to see if we were pregnant or not. I'll never forget hearing the words again that we were pregnant, finally! But there was a side to me that was frightened because of my first pregnancy that resulted in a miscarriage. As much as the enemy wanted me to live in complete fear I trusted my God and had complete faith that this was his rainbow baby and we were receiving the blessing and the rainbow at the end of the long hard storm that we just fought. After finding out we were pregnant we had to wait for our first ultrasound which once again felt like years but was only a few weeks.
The morning of our first ultrasound was the most nerve racking moment of my entire life. Yes, even more nerve racking then waiting for a c-section at 36 weeks. When you have a miscarriage you lose the innocence of a stress free pregnancy. It's so unfair because it takes a piece from you that you can never get back and there will always be a tiny bit of fear even when we heard the news 'your baby is measuring perfectly.' But hearing your baby beating perfectly on an ultrasound and seeing this tiny life is one of the greatest joys I have ever experienced and I didn't take it lightly especially after battling infertility for 4 years and a miscarriage.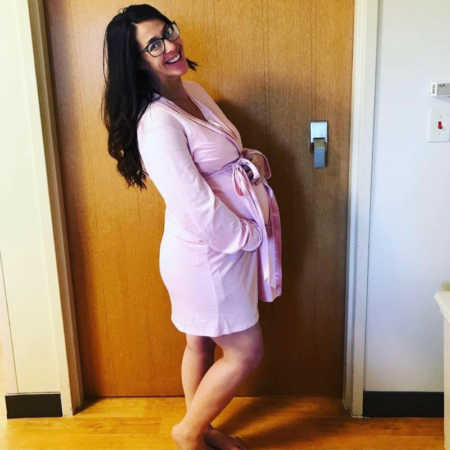 We went in for our 8 week ultrasound and we were so excited to see our growing baby and hear the perfect heartbeat again! But, that's when God's plan really happened and he had a double surprise waiting for us. 'It's identical twins, the embryo split.' WHAT!!! A 1% chance this would happen and God did the 1%. That's the God we serve. The God who takes impossible and makes it possible. He takes broken ashes and makes something so beautiful and his endings are so much greater then we can dream or imagine.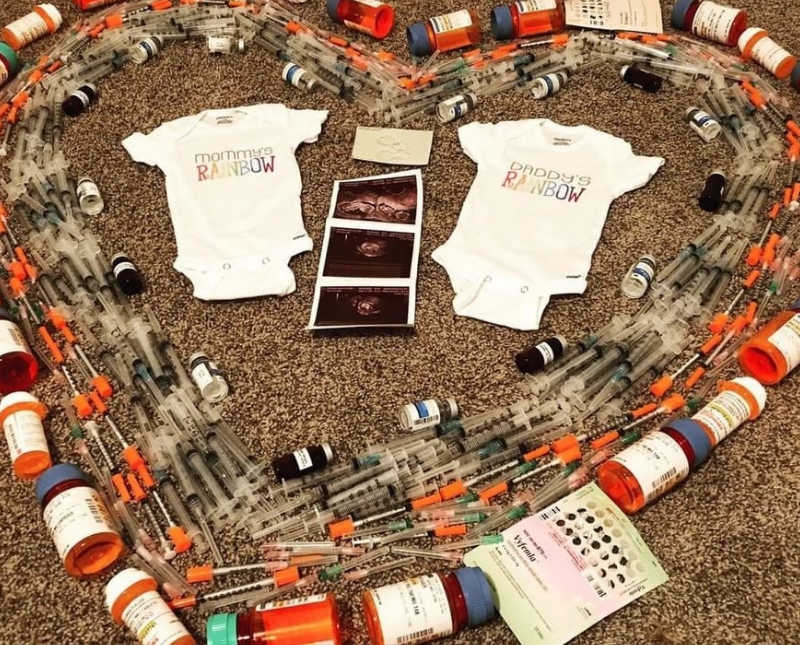 On October 15th at 7:35 and 7:36 am we welcomed our two miracle babies named Faith and Grace into the world and our lives have never been the same since.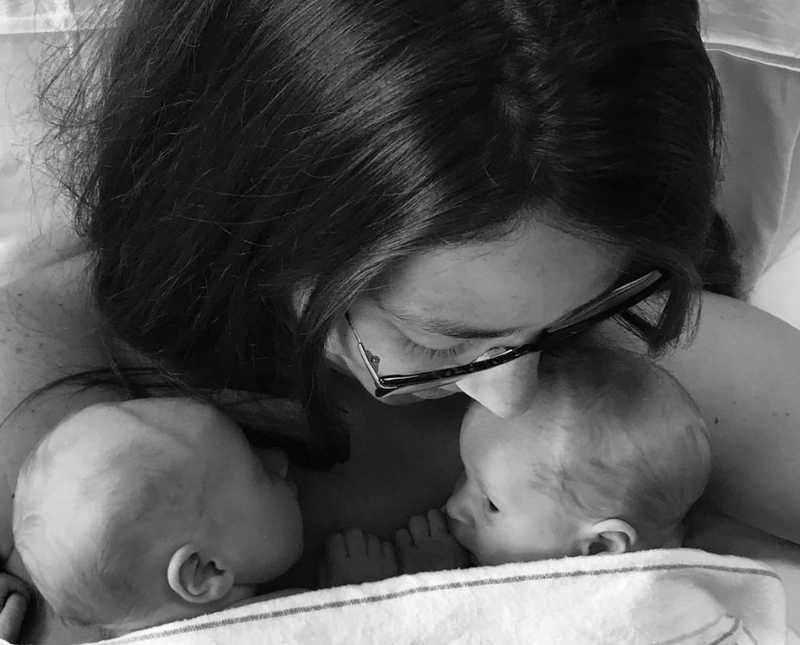 The God who promised I would be a mom 4 years ago finished and kept his promise even if it took longer then what I ever imagined. It also ended better then I could of dreamed or imagined.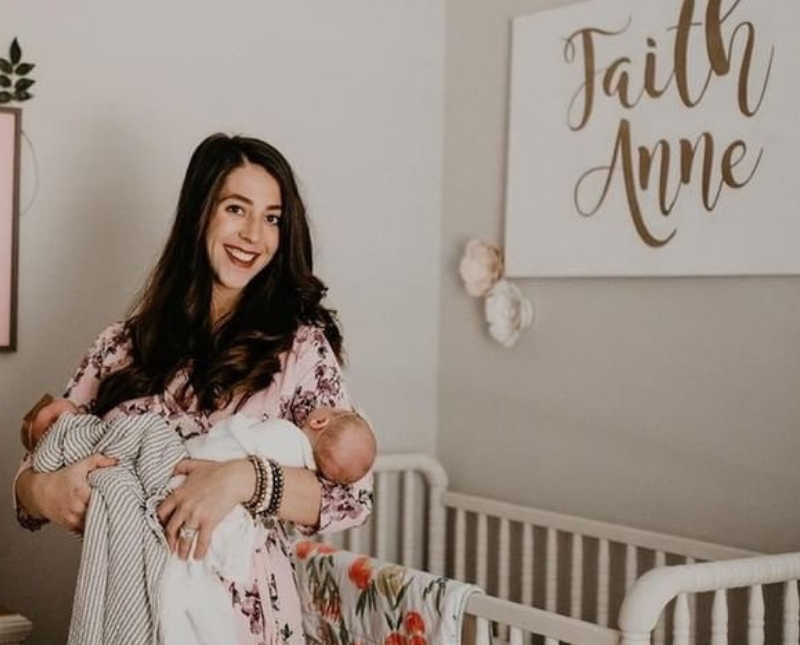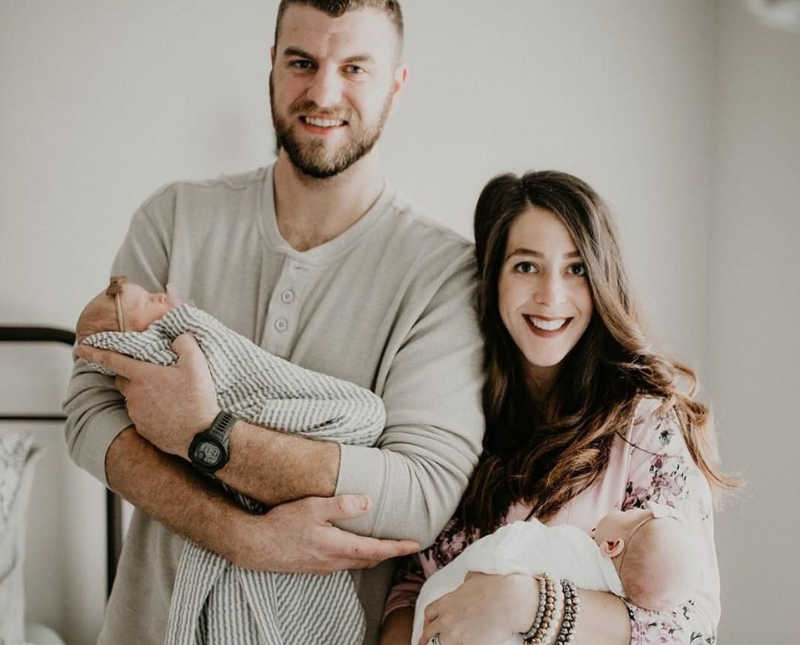 Never did I think I would walk the road of infertility or loss but it's now a part of our story and who we are. We will always share our story because it gives hope to others and encourages anyone who is walking the silent road feeling all alone like we did. Faith and Grace were worth every day we waited, every dollar we spent and every tear we cried.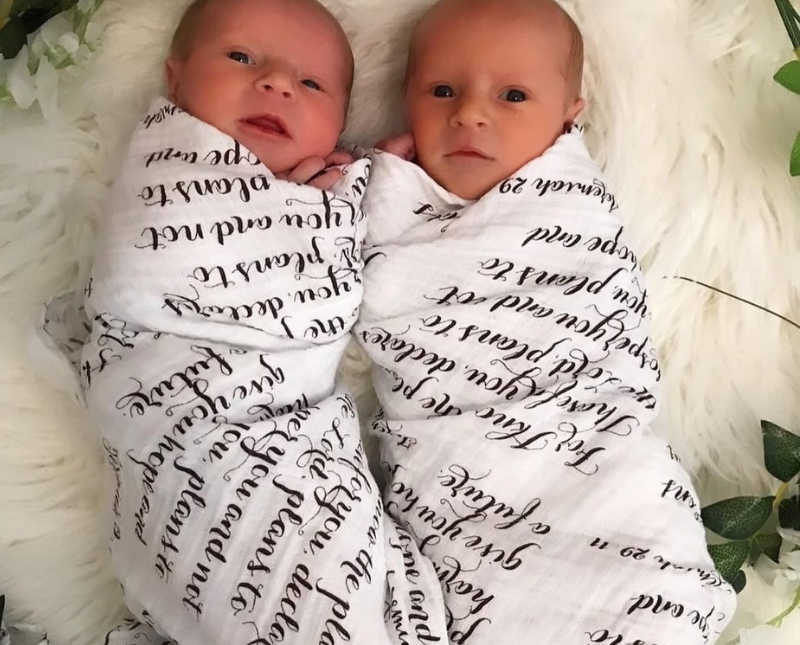 The lord answered our prayers and doubled what we lost and we will always be so grateful for the gift of parenthood. If it wasn't for infertility and suffering a miscarriage I wouldn't be the person and mom I am today and for that I'm forever thankful to have walked the difficult road that led me to them."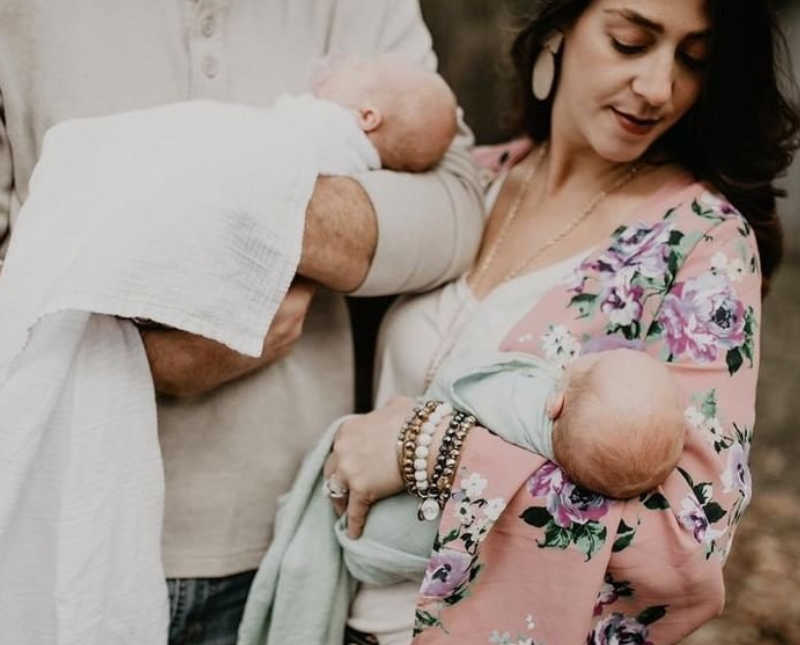 This story was submitted to Love What Matters by Ashley Swertfager. Follow her journey here. Submit your story here. For our best love stories, subscribe to our free email newsletter.
SHARE this story on Facebook or Twitter to support those currently battling infertility.