"Every day I wake up and remember the day that changed my life. The day will forever be etched in me as I still cannot believe how less than ten-seconds changed everything for my family and for me that sunny November day. That day started out normal; as normal as can be, but by the afternoon my life was to be a distant memory. While attending a business lunch meeting at a local restaurant about an hour from my home office, eating great food as always finishing with dessert; I decided that day I would end by using the restroom. I am not a fan of public restrooms but knew I would be on the road for a while sitting in traffic. So I thought it would be smart. That so-called smart decision changed my life forever.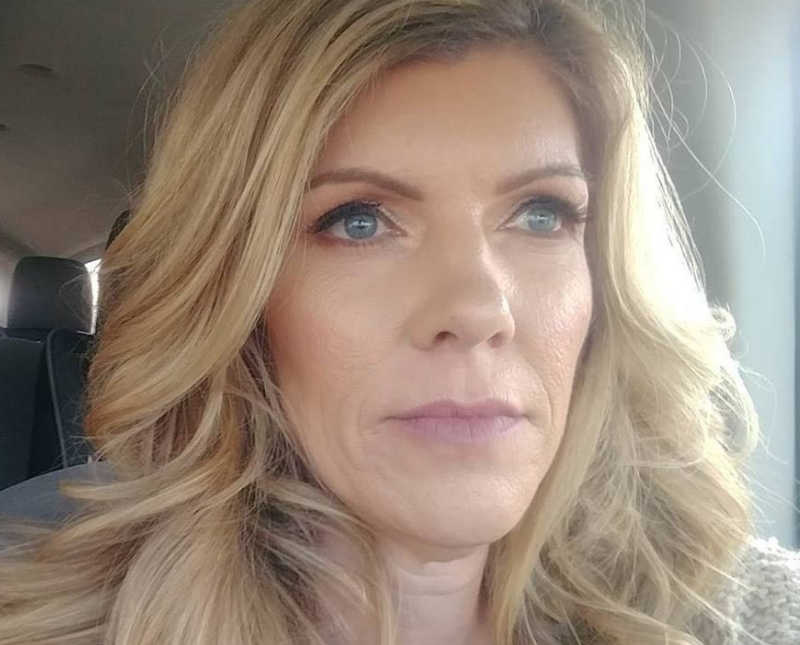 Walking the short distance through the restaurant, I slipped on something on the floor. I was unable to get up despite how hard I tried. Shock settled in. I looked down to see what was causing the pain. My leg was through my pants in a position that was definitely not normal. If I did not move, I was fine. Through the chaos and finger pointing of restaurant personnel, I was being whisked away by emergency personnel to the hospital for what seemed to be more chaos of x-rays, doctors, and specialists. And then I overheard the dreadful words of some hospital tech, 'SHATTERED!' What was shattered? What did that mean? I was smart. I somehow knew. I just could not believe it! Honestly, I did not want to believe it. Shattered was my patella, my knee cap. As I waited for my husband and parents to arrive not knowing what was to happen, all I knew was I just wanted the clock to rewind. That moment was the beginning of my ten-second nightmare, but also the beginning of something beautiful I just didn't know it yet.
Scheduled for emergency surgery, I was told it should be a piece of cake. However, that was not really the outcome. I spent five days in the hospital for an in and out procedure which resulted in one problem after the other. There were numerous doctor's visits, physical therapy appointments, many specialists, medication galore and I could not walk without assistance. Then came additional surgeries and a diagnosis of Complex Regional Pain Syndrome (CRPS/RSD). A diagnosis I did not even want to know anything about. I just wanted to be fixed. Before my accident, I was healthy except for maybe a cold here or there. I hated taking any kind of medication. I was a married, athletic, independent, head-strong, organized, successful women with three beautiful children. All I wanted was to have my old 'normal' life back. To walk in heels, to get dressed without assistance, to not rely on anyone, to take care of my children and not have them take care of me. Here I was asking myself, 'why did this happen?' Why did God have this in his plan for me?  What does normal mean?  Why did my knee not heal correctly? What did I do to deserve this? What did my family do to deserve this? There were so many questions and I had no answers, NOBODY did!
My accident took away many things; my faith, our marriage as we separated thus filing for divorce, our family, friends, our children's childhood, our entire life savings along with my husband's retirement. It seems every time there was a light at the end of the tunnel, something would happen. The breaking point came as my attorney whom I knew for years was not on the up and up. Thus, my case was not handled properly but in the end; I opened a can of worms with the state bar and let's just say he was disbarred and recently released out of federal prison. Even though the restaurant never admitted wrongdoing, the management changed the flooring for all new locations. So something good did come of it. Plus, my husband and I called our divorce off. We really figured out being separated was not doing anyone any good. We re-dedicated ourselves to our marriage and promised we would work hard to keep it together. We have stayed true to that promise as we are going on our twenty-fifth year of marriage.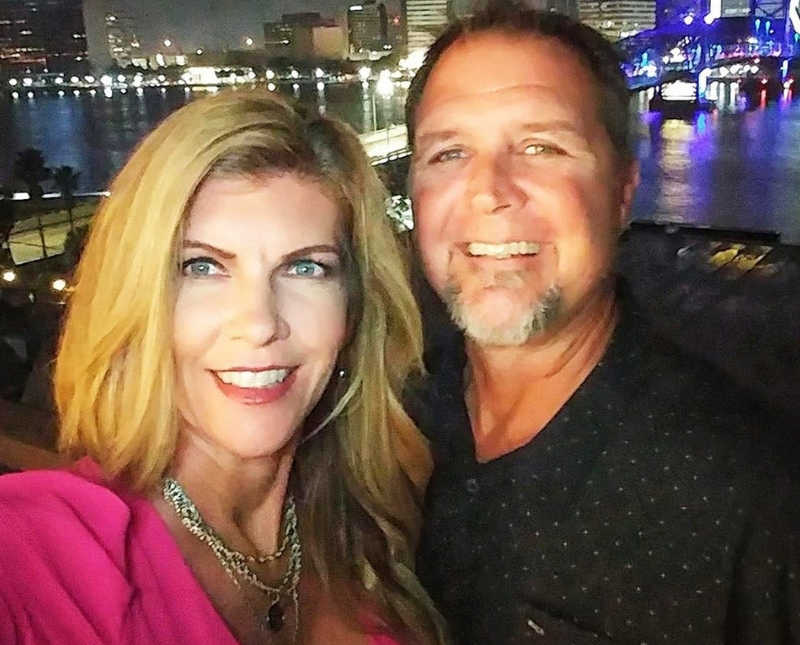 Though I had the strength back from my husband, It did not change the way I felt. I was drowning even though I knew how to swim. Then one day after spending Mother's Day weekend in bed, our youngest son at the time who has a diagnosis of Asperger's came home with a picture he drew at school. The drawing was us lying in bed together watching TV. A far cry of the other drawings he used to draw of us playing at the park. As he explained his picture the only way he could, I just cried and thought this was no way I wanted my then six-year-old son, let alone any of our three children to think of me. From that moment, I decided not to let my disability run my life. I made a decision to let my disability be a part of my life.
Things were not easy. I was considered permanently disabled by all of my doctors but lacked enough credits to receive social security disability. Now surviving without savings and down to one income, a family of five once with everything, we now had a new path to walk. Though we had lost a lot over the course of those years, we did cipher what was truly important, Family. It was a really hard lesson. Our home was just that, a home, walls with stuff. Our incidentals were just that, Things. We had to learn to do things differently. Home was our family being together anywhere. My faith slowly restored and my blame of God for my accident went away with each passing day. I had to remind myself every day through prayer that God had brought us here and He would see us through somehow and someway. My husband and I were determined that we would change our habits and never to be in the position to lose anything again. Looking in the mirror every day, trying to do your best for your family, but still struggling to find a 'new identity' is a disaster waiting to happen. I got tired of everyone around me always having some sort of solution, a quick fix or asking when I would be better.
My disability is not common and trying to explain to someone that my knee feels like a sunburn times 10,000 amongst other issues all day long, people tend to just look with a blank stare. So, I stopped saying much, gave a smile and acted as if everything was okay. But my family knew, really knew. I live daily with CRPS and have been through every therapy known to man. Since 2007 I've had a neuro-spinal cord implant to help minimize pain along with fifty-one surgeries and/or procedures requiring general anesthesia. During our struggles, I learned all of my years being a business owner were not enough for social security disability qualification. Against doctor's orders, I returned to work and it was not easy, my new employment required me to commute. The more I spent on the road the worse my disability became. I found myself in bed during whatever free time I had, and work was just a means to an end. My world was in a downhill spiral like a class 5 hurricane with me being the center. I was constantly at the doctors and regularly seeing a therapist who specialized in pain management. All of them would speak to me about how they could not believe I was working full time but did not think it was in my best interest.
And finally, the breakdown came. My health was back to where it had been in the earlier years when my accident first happened. I pushed it too far. My thought of doing better for my family, to provide, to be 'normal' came to a screeching halt. Back to square one.
Ground zero, we relied heavily on my parents for help and they were so gracious. Not sure how we made it sometimes, but we did. We also had help from friends, we will be forever grateful. Not being able to work, classified permanently disabled again and not knowing if I would qualify for social security, I knew I needed to do something to stay active or I really would become a recluse. By the end of 2008, my husband and I started talking about another child. Before my accident I never wanted to be a stay-at-home mother, I loved working and loved my job and everything about the day to day grind. Though things were moving forward I still struggled with my identity, being type A, my brain needed to be fed. The last thing anyone expected was me to be asking about adding to our family. I have so much respect for mothers who work and mothers who stay-at-home. I was not sure if I would be able to do the latter but somehow, I wanted to try. However, my doctors quickly put a big 'no' on the idea of me becoming pregnant.  So, I researched other possibilities. After a lot of reading and learning everything from adoption to the foster care system; we were approved in 2009 to be foster parents. Life seemed to be going in the right direction. My daily prayers to guide us, seemed to be slowly answered. I also started to become more active in the community along with helping with our teenagers at school. Truly, I found that keeping busy kept my mind off my pain, but it had side effects; CRPS flare-ups, sleepless nights or mood swings, but there was a deep feeling in me that knew we just needed to keep walking the path God set for us. Good or not so good.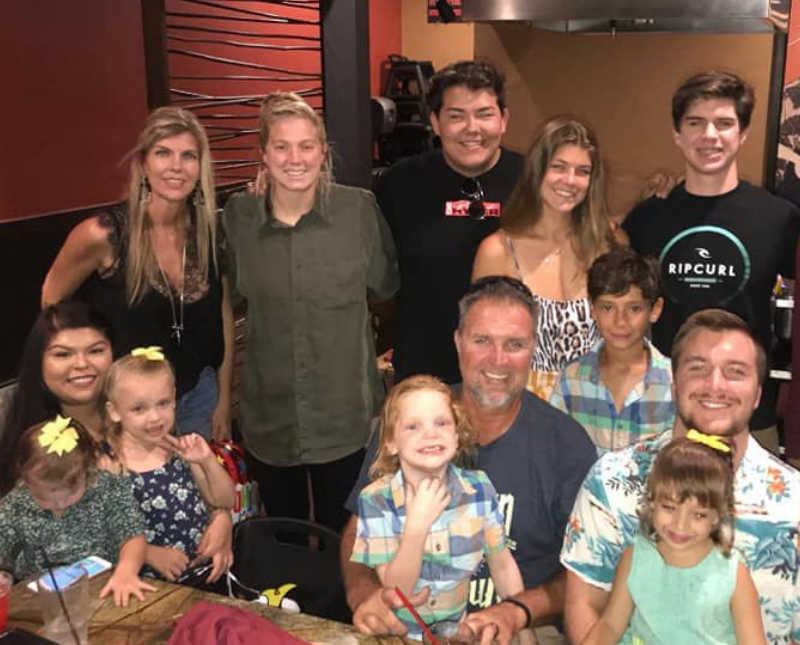 At this point, I was not sure what was worse; doing nothing or doing something. I really had to figure out a balance. It was a daily struggle. Trying to keep my body at peace all the while trying to give back and do something good while still balancing our children and household. When we were placed with the first child from foster care, everything kind of seemed to go out the window. I would do anything to ensure this little person was safe, loved and cared for no matter what my knee or body thought about it. Over the next couple of years, our home became a revolving door for many babies, toddlers, children. A safe haven where we were able to love and care for the children placed in our home for whatever time necessary. We were also very honored and blessed to have been able to adopt five children. When we started this journey, we never really thought we would adopt, we were strictly a foster home but over the years of fostering our five littles had a different plan for us.
As the years have continue to go by, I'm often asked questions. 'Why do I walk with a cane?' 'Why do I wear heels when I go out to dinner with my husband?' I am still me, deep down inside. I still refer to my accident as being dropped in the middle of a cornfield and trying to find my way out blindfolded. That has not changed but time does help heal the emotional wounds. I used to cry each year but now I pray for all of those involved.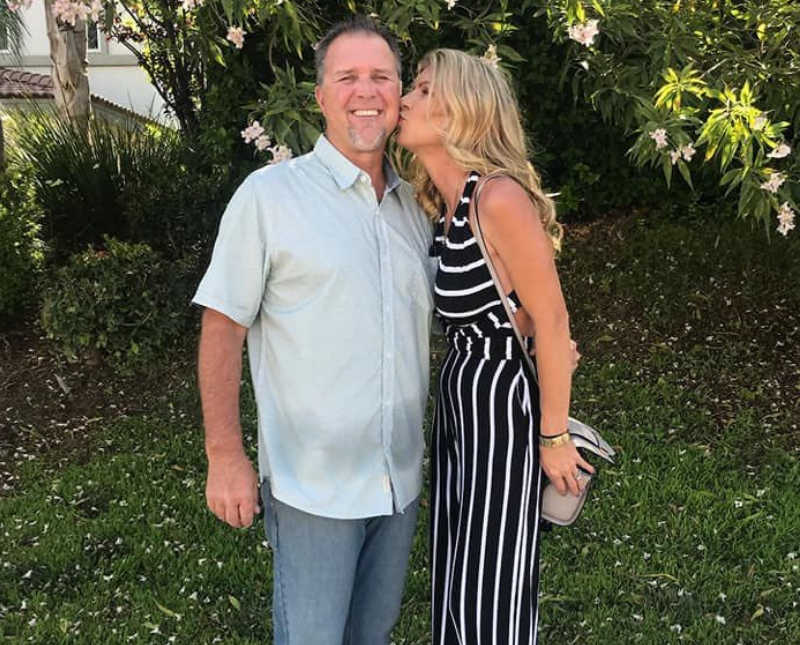 Our journey has made an imprint on our entire family. Looking back to that day in November, I could never have imagined our family nor myself would be on this road. A road full of adventure, big family dreams, true faith, and hope. Especially, that we would be a family of twelve with two more littles on the way. However, I can say with true conviction if we had never encountered all the struggles, the ups, and downs of our roller coaster ride, we would more than likely still be struggling. We would have never become foster parents. Our habits would have never changed. Our outlook on life would have been different thus our life would have gone in a different direction. Our struggles are what made us, more importantly, made me. I am headstrong, my abilities that once were used in an office are now being used at home. I am a firm believer that nothing happens without reason. I have been blessed through this journey in more ways than I can count. For that, I am truly humbled and grateful for all the good and not so good. I have grown in this process through the people I have encountered; belonging to a special community of people whom I call friends. We have walked together through the foster care and adoption path as well a special community of special needs advocates. Six of our children have special needs; I am constantly learning and growing. I am so proud to be their Mother!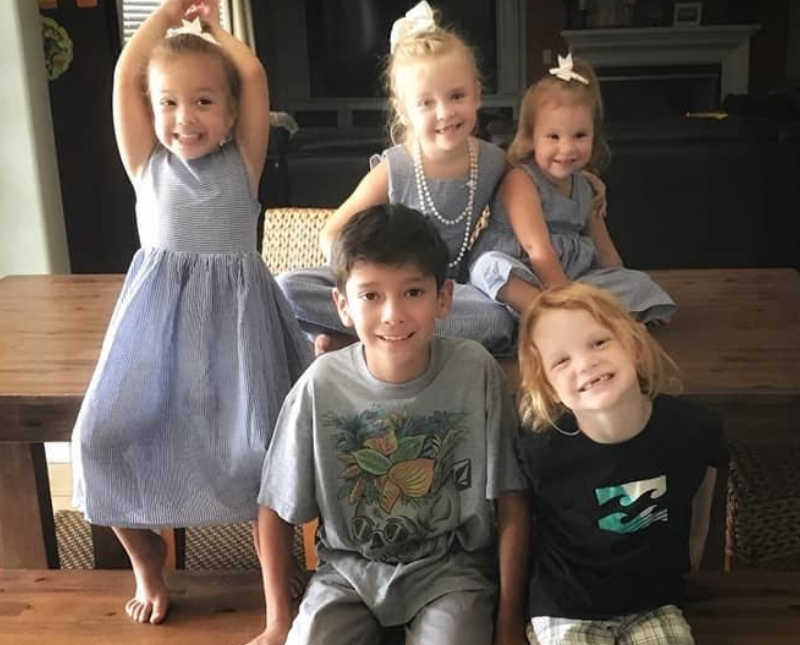 When it is all said and done, my ritual became and still is. . . every morning before getting out of bed I tell myself to smile no matter what. I pray my entire family is watched over. No matter how bad the pain is, one day there will be a cure. Life is a gift and precious moments need to be cherished as the past cannot be changed. I am a Survivor."
This story was submitted to Love What Matters by Julie Chambers. Submit your story here. For our best stories, subscribe to our free email newsletter.
SHARE this story on Facebook or Twitter to help those struggling with illness, let them know a community of support is available.