True Love Wins
"Our love was 18 years in the making. We lived in the same hometown, but we never had the chance to see each other or hang out with each other because we were never introduced back then. She was my long-time crush.
Until one day, a common friend finally introduced us. My hands were shaking when I reached out for her hand to get a handshake! A handshake?! Yes, like I was meeting a business partner for the first time when in fact I hugged and gave a peck on the cheek to our common friend just in front of her. She wears that same smile from 18 years ago. We talked about life and business the first time we met; I told her my dreams, and she would tell me, 'I know you will become someone someday, and I might ask for an autograph from you.'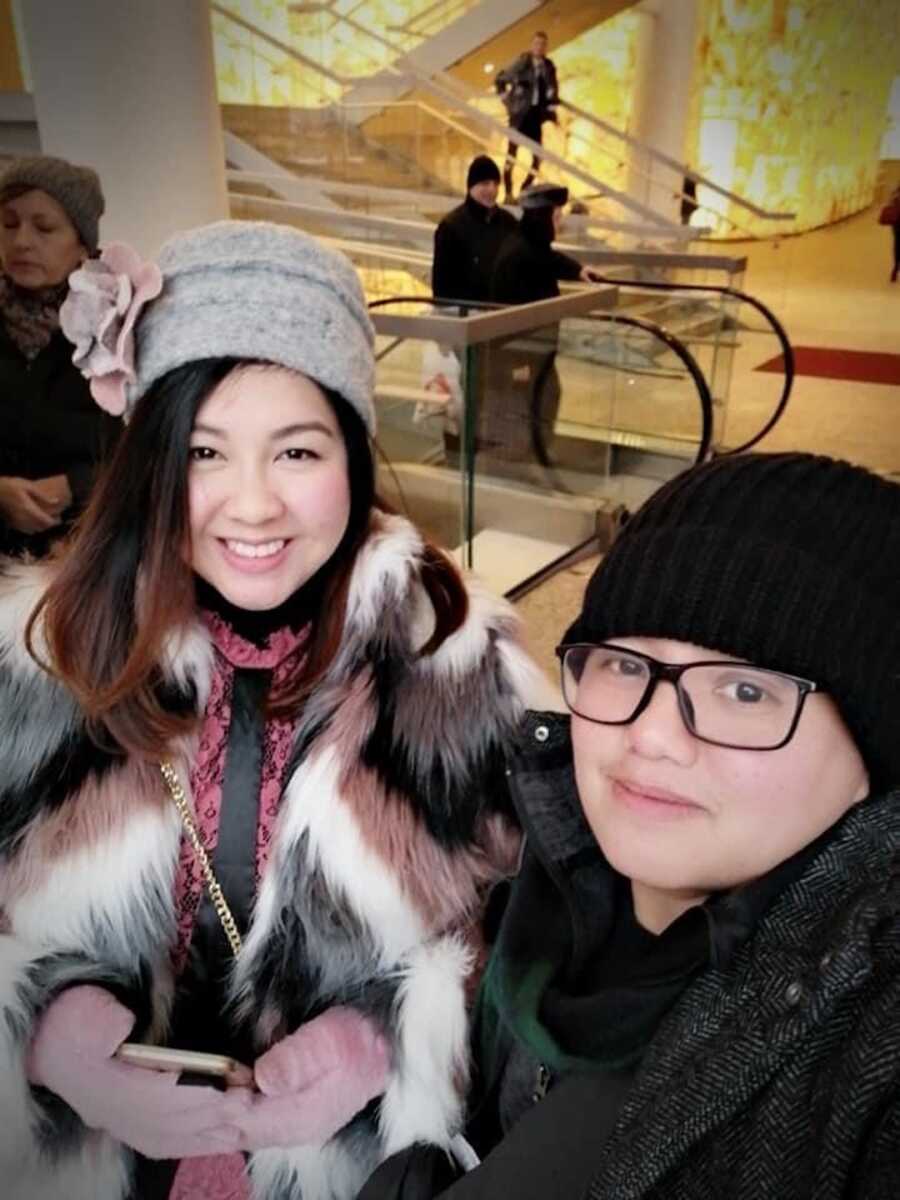 We've been inseparable since then. We could talk about anything and everything until 3 a.m. We have the same wavelength so we get along really well. We became best friends. Then best friends to lovers.
But there's no perfect love story. There are always challenges; everything that's worth it is never easy, right? Our love was challenged and tested by fate.
She came from a wealthy family, and I am not blessed with wealth and fortune but was raised by wonderful parents, so status-wise, everyone sees the difference. My intentions were questioned by some people no matter how pure our love was. Plus, we are an LGBTQ couple living in a place where most people don't accept—if not condemn—our relationship. They would ask us, 'How will society accept you?' Or tell us 'What you are doing is not according to the will of God.'
We lost some people we thought would be there for us.
But true love always wins, right? Once it's true, no matter what the challenges may be, it will always win!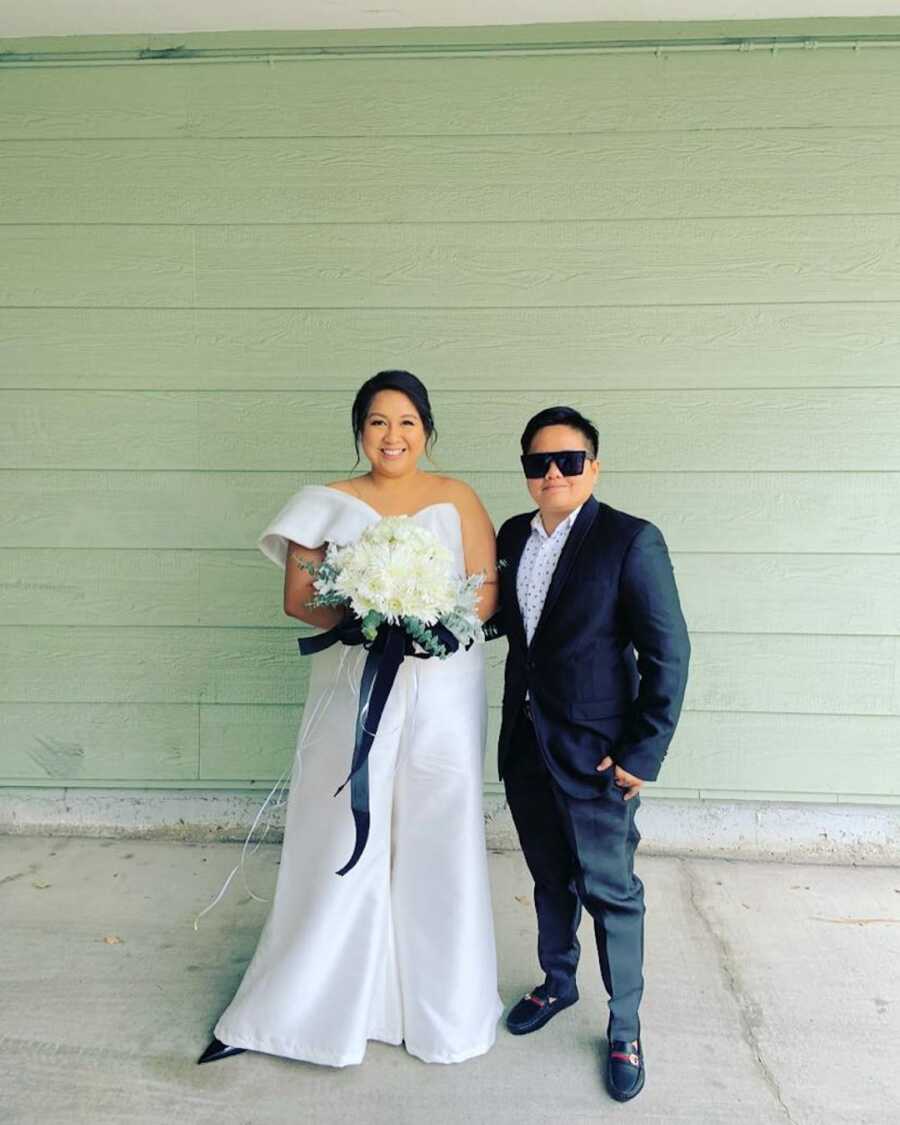 Our IVF Journey
Then came IVF (In Vitro Fertilization). We have talked about this even when we're still friends. We are both ecstatic about it. But it was not a walk in the park. We thought fighting for our love was the hardest? Our IVF journey was 10x harder. For 9 months, I had to deal with her roller-coaster of emotions. I battled with her estrogen and progesterone hormones every single day. She's experienced a high-risk pregnancy, by the way, which made it even more challenging. Our OB, who I can say is the best of the best, suggested a bed rest because she had placenta previa.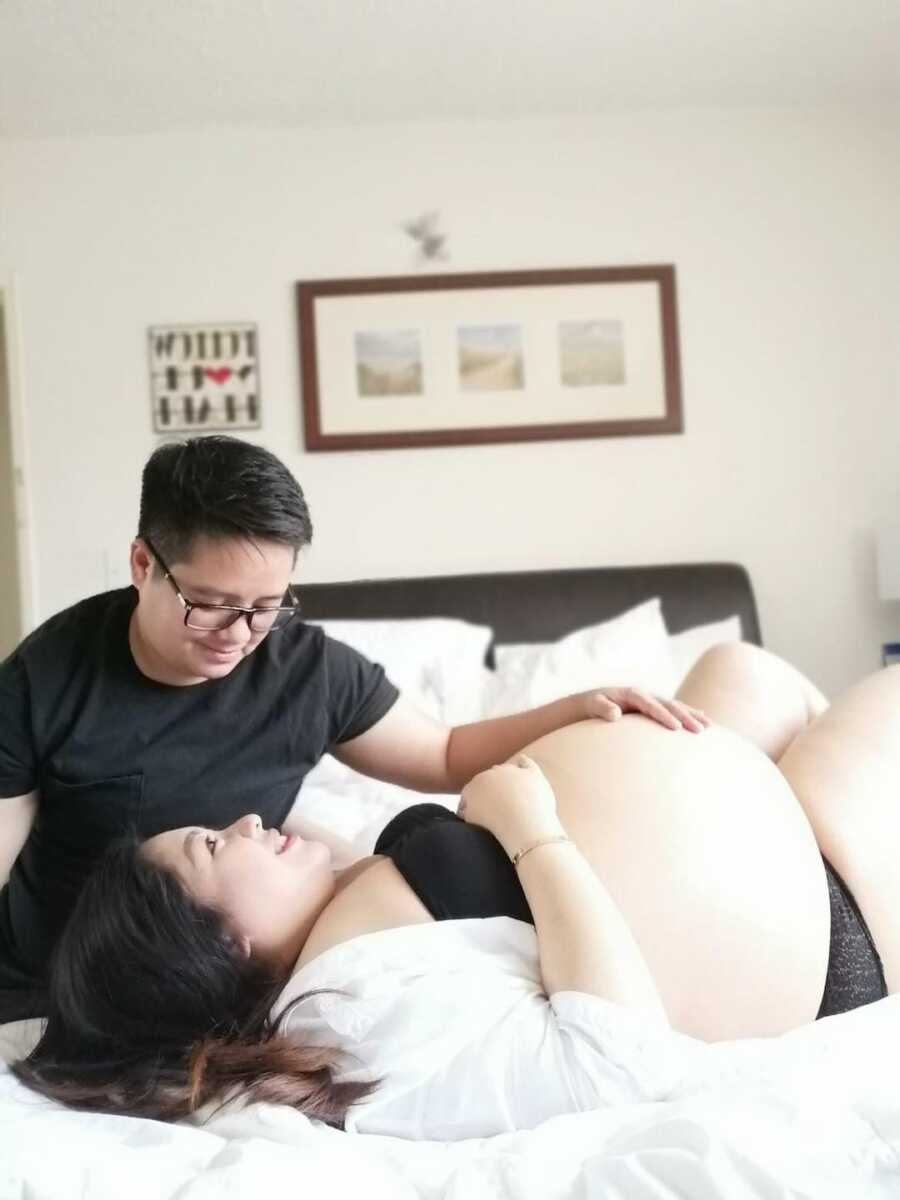 It was 1 a.m. when she woke me up because she felt uncomfortable. When I switched on the lights, I saw she was bleeding! We thought we lost the babies. We almost lost the twins, but they are as brave and as strong as their mom.
She was in a wheelchair for almost 6 months. I would bathe her and take care of her like a baby. Her progesterone shots made her cry every day. It was oil-based, so you can just imagine the pain: it was excruciating. Before placenta previa, It was one progesterone shot every day. When the bleeding happened, it became two shots. I can feel her pain every time. It was hard, but because we did it together, we were able to overcome everything. Teamwork indeed makes the dream work.
Then, the most beautiful thing happened. The twins were born. They are the game-changer. I have seen how my wife transitioned from being lavish to selfless. I could watch her all day taking care of our children and fall in love with her over and over again.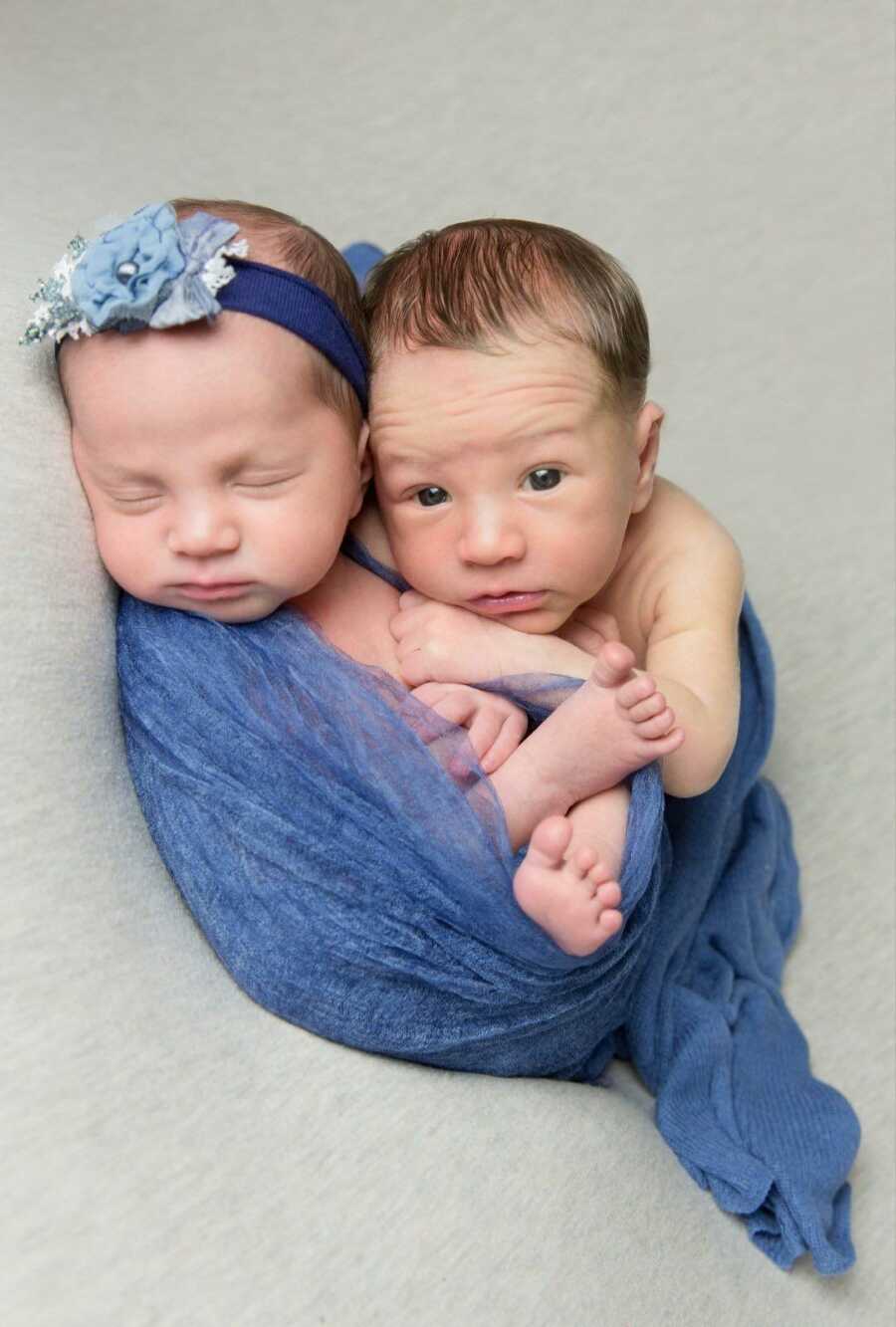 I am so proud of our family no matter how unconventional it may be. Now, the twins are 2 and a half years old. They are happy kids like their parents, and I think that is more than enough. Soon they will ask questions, and we are ready! Our love for them will make them understand everything, even if some don't, I just know they will.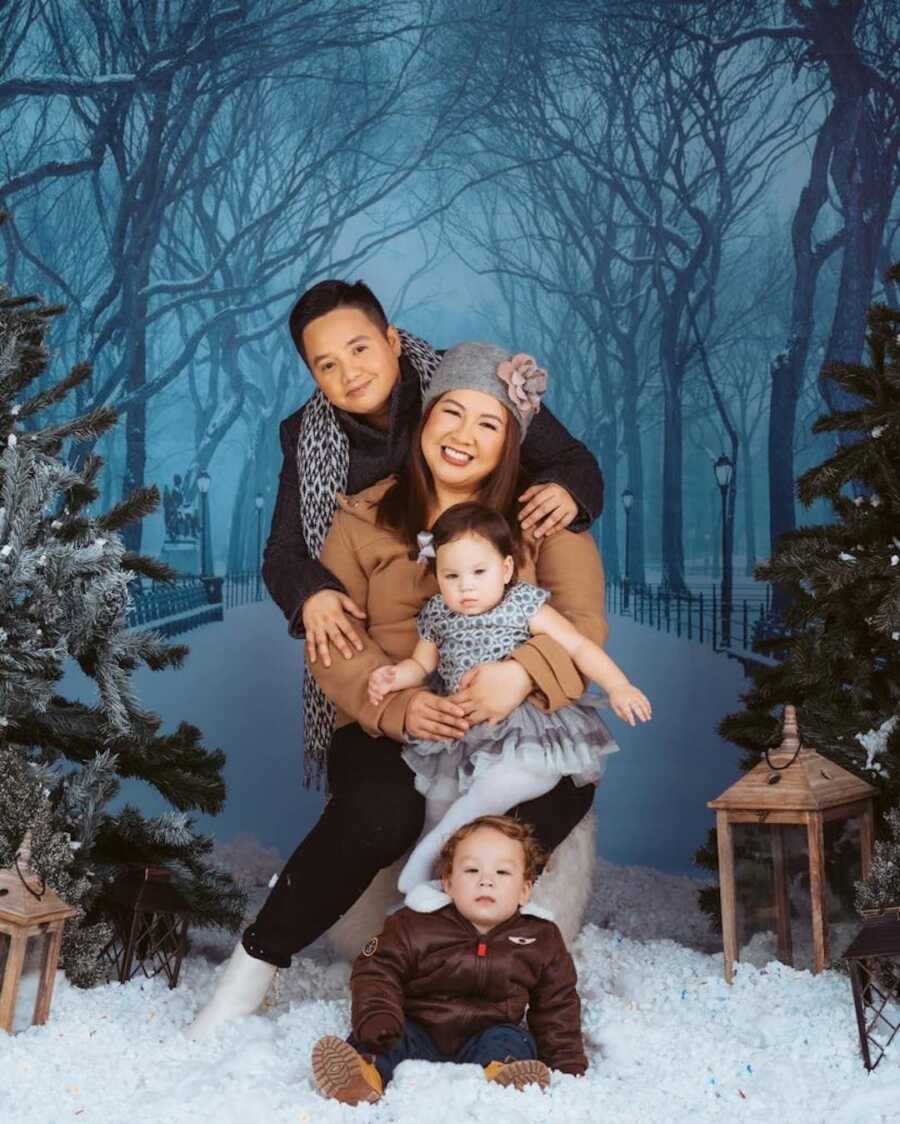 This story was submitted to Love What Matters by Dareen Travilla. You can follow their journey on  Facebook.  Submit your own story here, and be sure to subscribe to our free email newsletter for our best stories, and YouTube for our best videos.
Read more stories like this:
'Our last hope.': After losing two babies, endometriosis warrior births miracle baby in final shot at IVF
'We've spent over $100k and still don't have a living baby.': Cystic fibrosis warrior shares candid reality of infertility battle, IVF
'Is this about YOU having a baby or US having a baby?' I lost faith.': LGBTQ couple has daughter after infertility, 'She's the bridge to our heart'
'The doctor ruled it 'a terrible, chance accident.' We were alone as a little trio, together in this grief.': Surrogate for LGBTQ couple experiences loss, 'I want their dreams to come true'
Do you know someone who could benefit from this story? SHARE  this story on Facebook to let others know a community of support is available.