Joe Kay, former U.S. Marine, has found his new mission in life: helping the animals sheltered at the Wayne County Humane Society in Wooster, Ohio find loving homes… and sharing the love with all of us!
The veteran's socials feature heartwarming videos filled with slobbery smiles, wiggles and wags, and the sweetest reactions to the most exciting news — THEY'RE GETTING ADOPTED! Followers love to watch Kay approach the animals carrying the famous orange card signaling they're being placed on hold for adoption. The dogs and cats housed at the humane society love it too, as many of them have watched previous pets receive the congratulatory news they have found their forever home.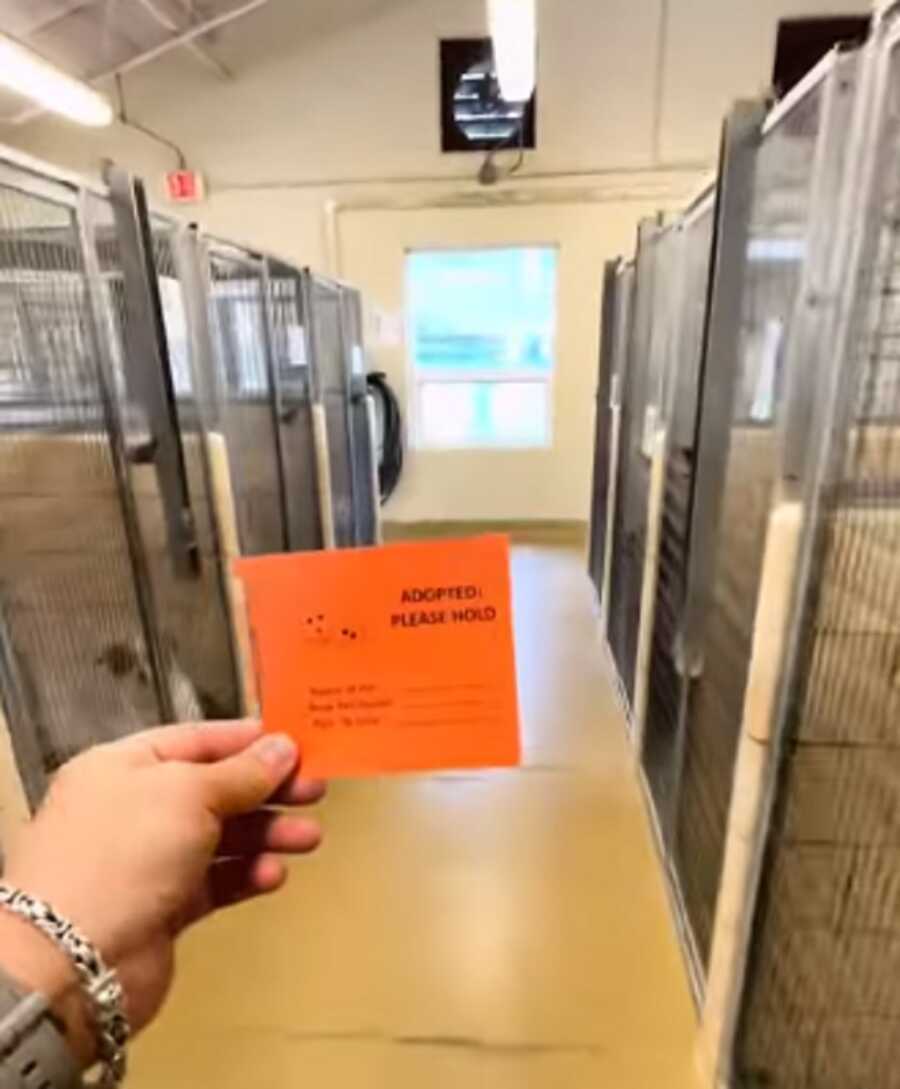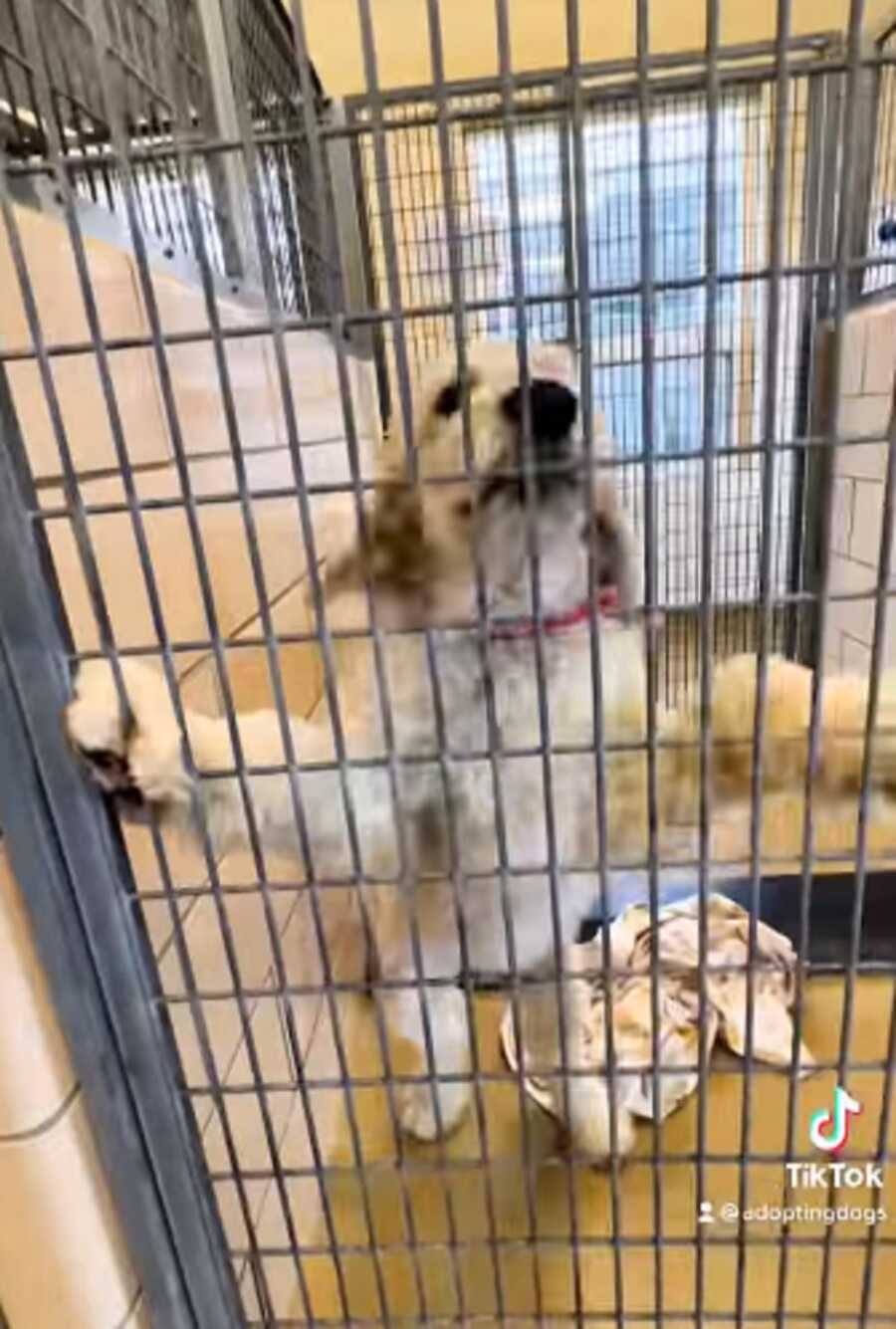 Kay's videos also share some of the animals' backstories and the work he is doing with them to get them ready for adoption. Fans love to follow the stories of these shelter stars and celebrate their successful re-homing.
How It Started
Social media wasn't really Joe's thing prior to stumbling upon this sudden social media success. He tells Love What Matters, "I was never really on social media. I just kinda kept to myself."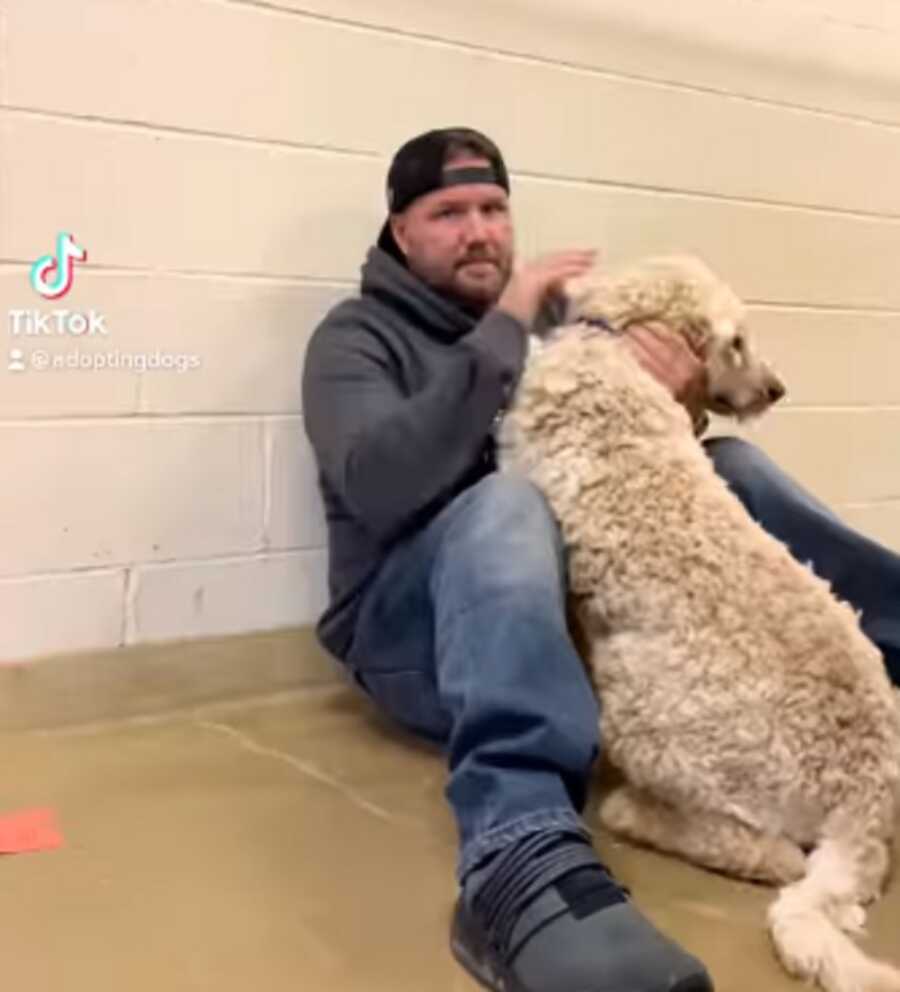 But after seeing an add for TikTok, he figured he'd check it out. "I downloaded the app and for awhile I just watched the videos," Kay recalls. "One day, my rescue dog, Wick, was lying on the couch and I took a 10 second video explaining how and why I got him. The next morning I woke up and had 16k followers."
"I told people if they liked Wick's video then they would love where I work, and it took off from there."
Finding A Place At The Humane Society
Working at the shelter also wasn't Joe's initial plan. Upon returning to civilian life, Kay graduated from college and began working the typical 9-5 job. He felt lucky the military transition went fairly smoothly for him, and believes he has his family, a great support system, and the structure college provided to thank for that.
"It still wasn't easy, and I had to work on myself every day," Joe tells Love What Matters. "Other veterans aren't as lucky as I was, and the suicide rate is still about 22 a day."
While recognizing he had landed a great job out of college, the former marine quickly realized it wasn't the job for him. Sitting at a desk all day was difficult after the rigorous military lifestyle and Kay knew he needed to find something more.
Upon reaching out to the local animal shelter, Kay learned their only opening was for an animal tech. He didn't care, he'd take it! Despite interacting with people easily, the vet says he generally prefers animals to people. But his time as an animal tech didn't last long. After a week, the director moved him into the role of adoption coordinator, recognizing his resume, skill set, and his love for animals.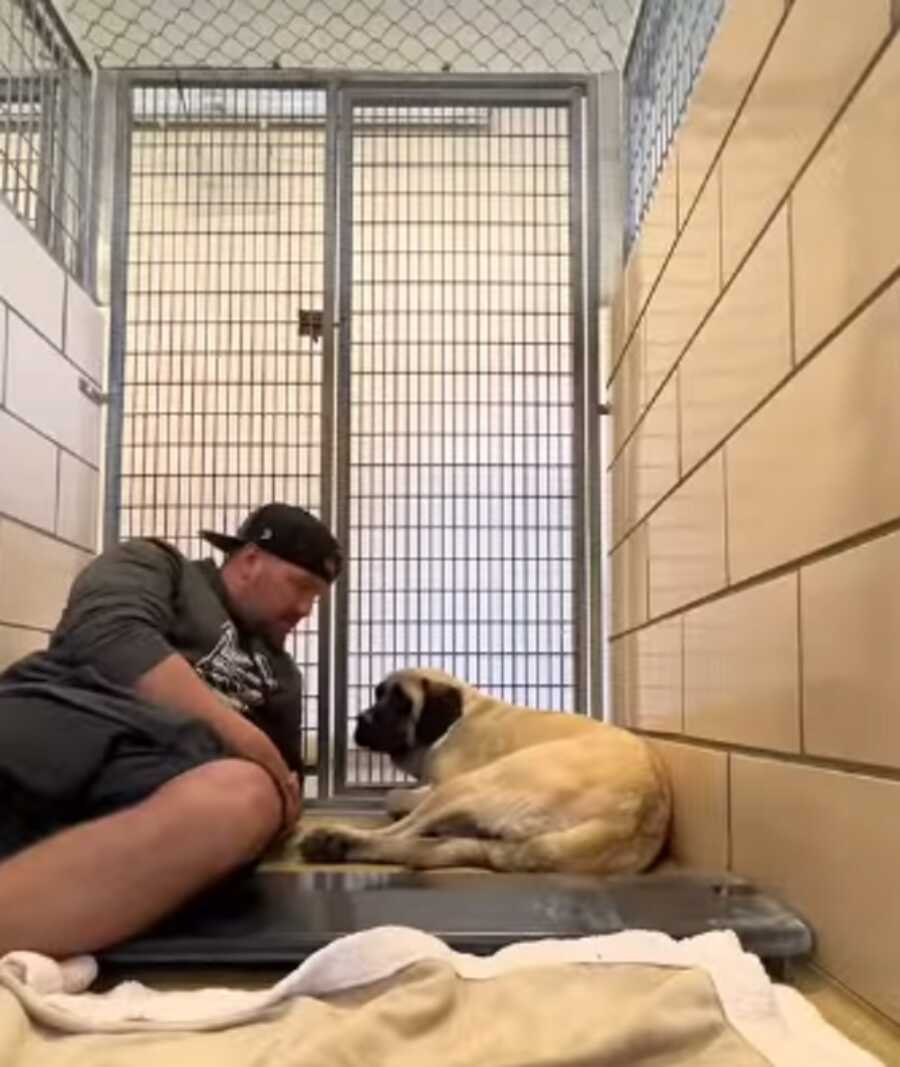 Memorable Moments
You can feel Joe's love and passion for helping the shelter animals in the videos he shares. In one of his most viral videos, Kay shares one of his favorite adoption stories of a dog named Bailey. "It's one of the adoptions you just don't forget."
"She was a puppy mill rescue that did not trust people at all. After working with her for a couple weeks, she started to come out of her shell," Kay shares. "I had a family who adopted from me previously reach out to me because they saw me working with her. The dog they adopted from me a year ago had sadly passed away due to bad genetics. (Nothing they or the shelter could have done would have saved her.) My heart was broken for them. Once I felt Bailey was ready to be adopted, I set up a meet and greet with that family and the daughter fell in love. Bailey took to her right away, like she knew her her whole life."
Bailey's story is just one of the many sweet stories Joe has shared with his followers. We hope to see plenty more happy endings for these precious pets!
You can follow Joe on Instagram, Facebook, and TikTok. Do you have a similar experience? We'd like to hear your important journey. Submit your own story here. Be sure to subscribe to our free email newsletter for our best stories.
Read more stories like this:
'I don't think he knows what to do. I don't think he's ever had a birthday party before.': Family throws party for rescue dog, 'He is a completely different dog than when we first got him.'
'We had a piece of Josh with us, his partner whom he loved.': Grieving mom adopts late Marine son's K-9 partner
SHARE this heartwarming story on Facebook with family and friends.