"I'll always remember the mornings you crawled into my bed in the dark so I could hold you before school. How you would cling on and hold me back.
I know you won't remember as I do, but I promise to always remind you.
I'll always remember how long it took to master teaching you how to ride a bike, and how long it has taken me to teach you about being brave. Especially when it comes to riding the bike.
How patient I can be because it was you who made me brave, you who made me wait. (Seriously, you're so slow!)
I'll hear your belly laugh someday and remember all the tickles I gave you. I'll be reminded of the goofy, smiling mama with a messy bun that I was, who loved to play with you, and who you so dearly loved to play with.
How changed I am forever, because it was YOU who made me fun.
I know you won't remember as I do, but I promise to always remind you.
I'll always remind you of the days where all you ever wanted was me, because today I understand that all I ever needed was you.
In a world where I had to grow up so quickly and work so hard to survive, I finally found someone who shows me how to make believe.
And how to dream. How to be bigger than the circumstances that made me. I won't forget the first time I got to be little myself, that I got to be little with you.
I know you won't remember as I do, but I promise to always remind you.
I'll always remind you about the magic we felt under the fireworks at Cinderella's castle at Disney. Or how we held each other tight on our first ever flight through the sky to get there.
I'll always remember how I came alive when I had you, how I have been so alive ever since.
You might not always remember like I do, but I always will, and no matter how big you get, I will always love you.
I promise to always remind you."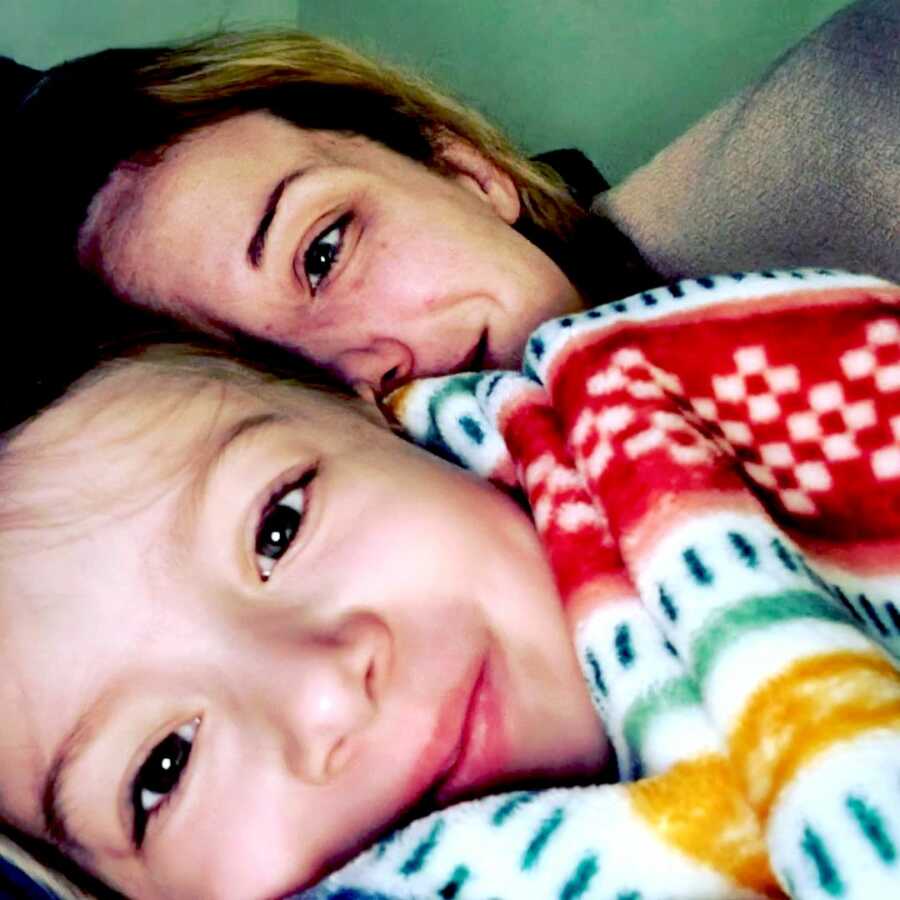 This story was submitted to Love What Matters  by Wallflower Writing at Detroit Moms. You can follow her journey on Instagram and her website. Submit your own story here and be sure to subscribe to our free email newsletter for our best stories, and YouTube for our best videos.
Read more from Wallflower Writing here:
Please Quit Asking Women When They Plan To Have More Kids
'I've been an absent friend. Piled up unreturned messages, piled up excuses. Sometimes it gets away from me.': Woman expresses need for self-preservation, gratitude for true friends
'I hope my daughter remembers all my f-bombs. You don't hear that a lot, but it's true.': Mom shares memories, lessons she hopes her daughter holds onto
'It doesn't have to get ugly if you don't want it to. You have a choice in who you are and how you love yourself.': Woman shares important lessons in becoming your best self
Do you know someone who could benefit from reading this? SHARE this story on Facebook with family and friends.