"My son likes to wear dresses. I am so damn proud of his strength and bravery. I keep using male pronouns because even though we give him space he tells us, and everyone else, that he is 'just a boy who likes to wear dresses.'
At the start of the school year, some kids were not as cool about his dresses and said some stuff that sent him into a few months of pants only. But in the last months of the school year, Finn has been back to his true self, which makes him and his family so happy.
I asked him once if I could share this picture and he said, 'Only with one person.' He is not a fan of sharing his picture. But a few days later I sat down with him and asked again, but this time I said, 'Hey bud, remember the awesome picture of you in that beautiful pink dress? Well, remember how you were afraid to wear a dress for a while? Well, I want to share your picture so maybe if another boy is afraid to wear a dress, he'll see your picture and not be afraid because he can see you in a dress and know he is not alone.' Finn got the biggest smile on his face and said, 'Dad, maybe you should share that picture.' What a strong little guy.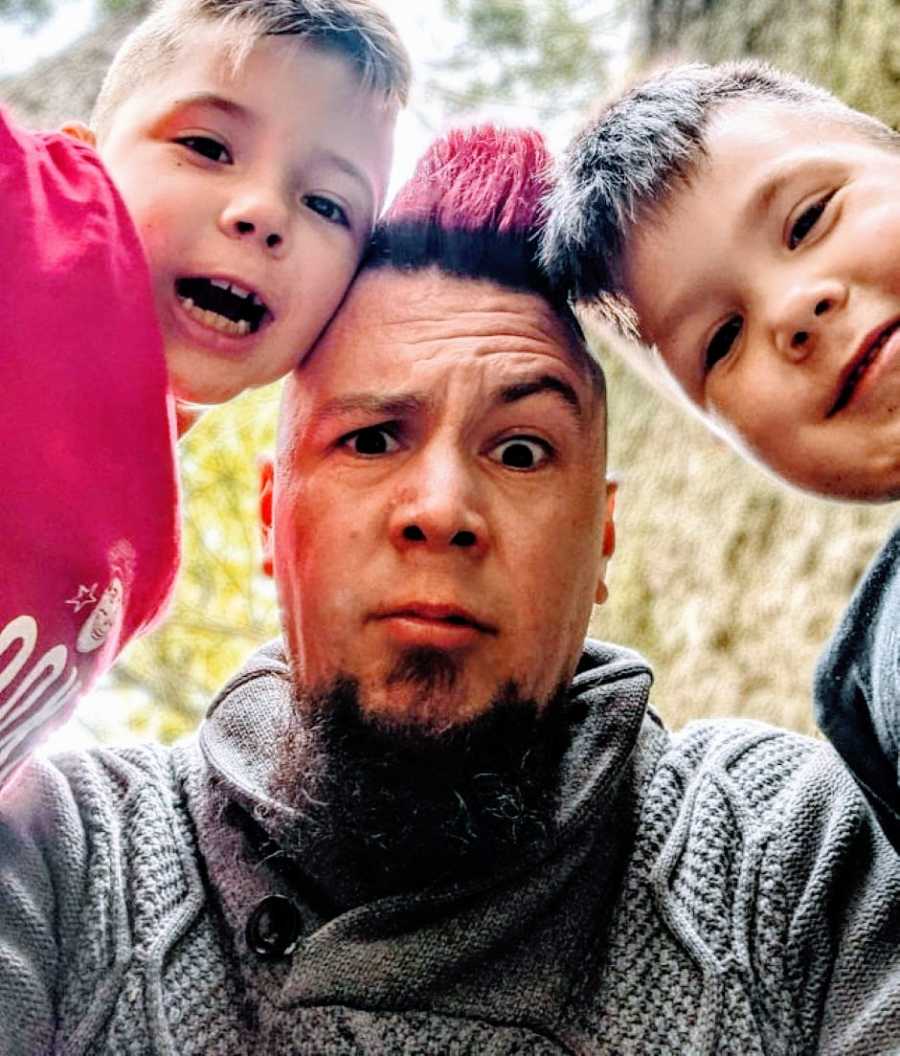 And while I am here, I want to send some love to our boy's school, Queen Margaret's. They have been SUPER supportive, the teachers have been great at helping educate the other kids. They are even totally willing to let him wear the tunic or kilt uniform, which he has a few times. They even hosted a pride day a few weeks ago that filled the school with rainbows and space for the students to be themselves.
Finn is a boy who likes to wear dresses and I am so damn proud of him. And if anyone in my life says anything bad about a dude in a dress, they are gonna meet the papa bear in me. In my house, we accept people as they are and support them to be who they want to be.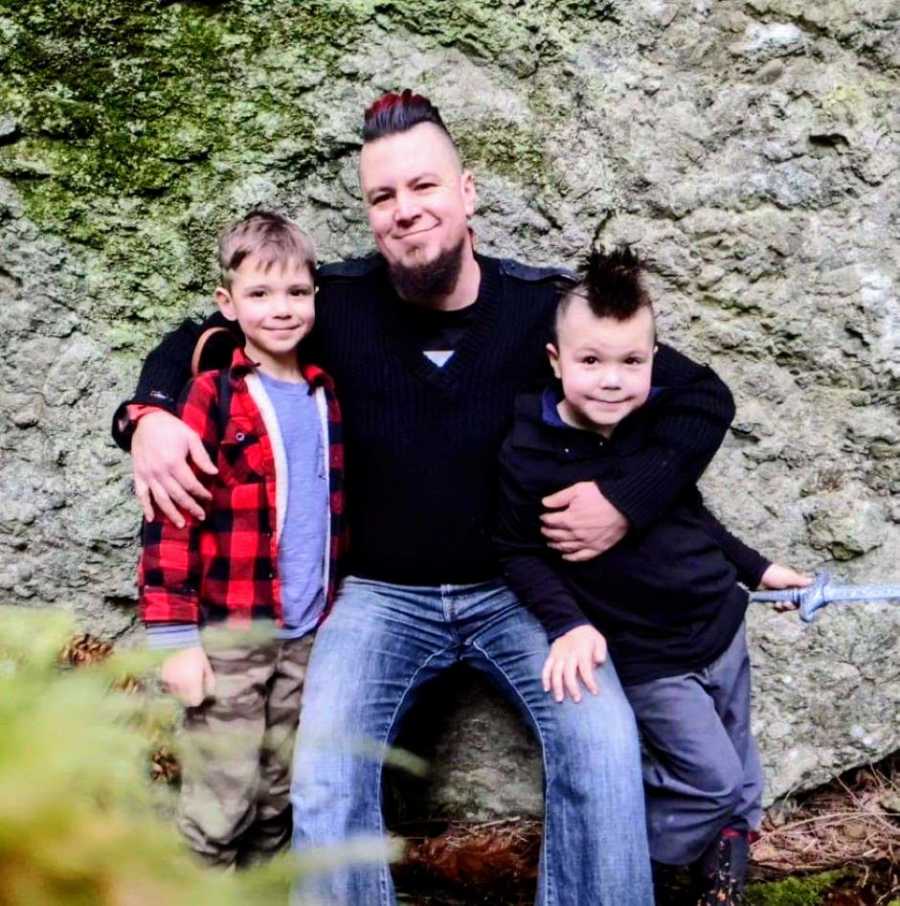 So if you know a boy, or a man, who likes to wear dresses but feels insecure, show them this picture of Finn and share the story of his bravery. Maybe my little Finn can make a big difference. Love this kid.
'Be who you are and say what you feel, because those who mind don't matter, and those who matter don't mind.'"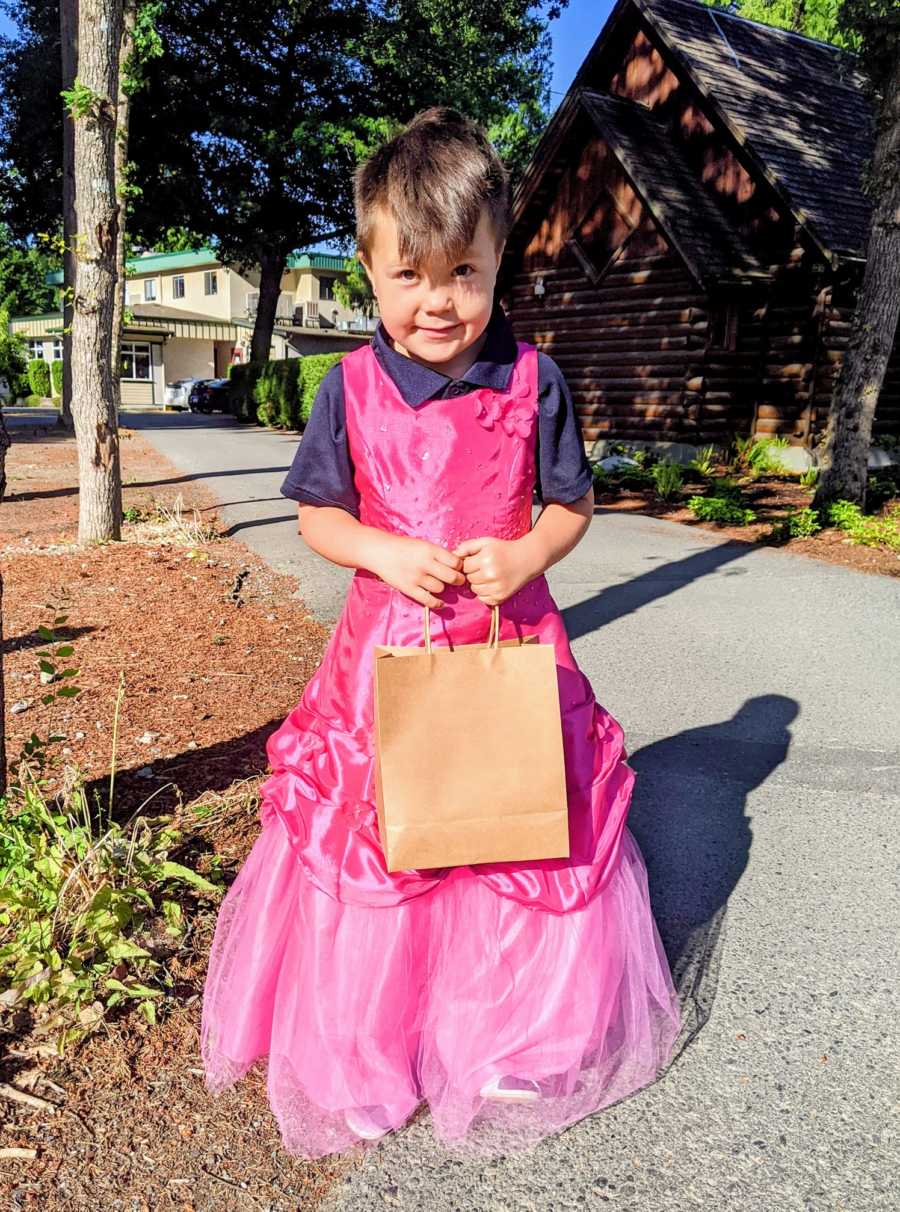 This story was submitted to Love What Matters by Jared Qwustenuxun Williams of Quw'ustun, now known as Duncan, BC, Canada. Be sure to subscribe to our free email newsletter for our best stories.
Read more stories like this here:
'Levi has been begging to wear a dress to school. You can see the pure joy on his face. But my heart raced as we took him to school.': Mom says no one should ever be shamed for being true to themselves
'My son wears dresses. He just wants to feel pretty like his older sisters.': Mom says 'we must let our children be who they're meant to be'
Help us show compassion is contagious. SHARE this beautiful story on Facebook with your friends and family.