The Spark Of An Idea
"Two years ago,  my three-year-old daughter, Mila, looked at me with sadness and asked, 'Mommy, why doesn't anyone in my books have cochlear implants, like me?' My heart sank and I knew I had to do something about the lack of deaf/hard of hearing representation in children's books. Because if I didn't, then who would?
A very busy and event-filled two years have passed since that moment. It has been a journey of ups and downs, and working almost every evening once my 'real job' was complete and 3 kids were asleep to teach myself the ins and outs of writing, creating and self-publishing Mighty Mila – a children's picture book where all kids (regardless of hearing ability) can fall in love with an imaginative, fierce little girl, who just happens to have hearing loss.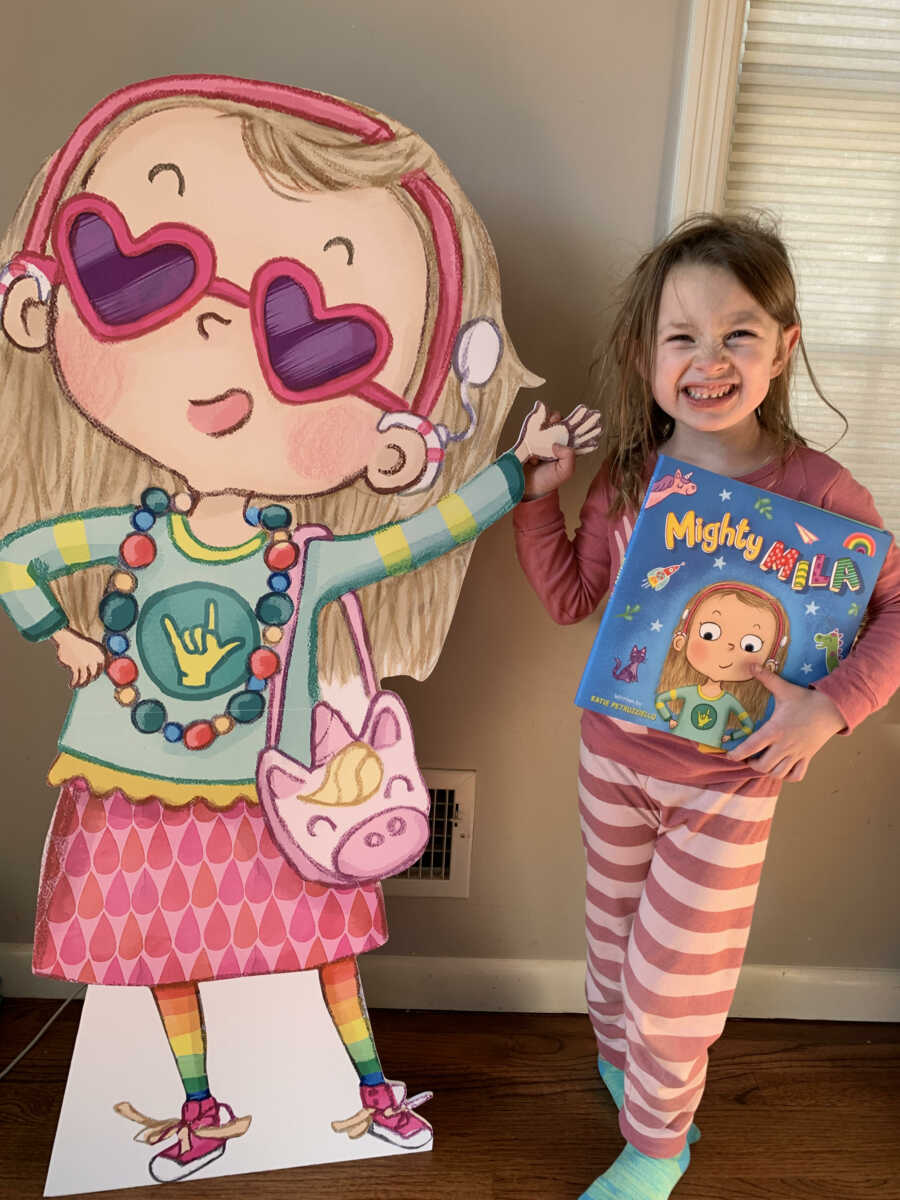 What started as a desire to close a gap in the children's book market, has turned into a true passion and mission to raise awareness and promote inclusion, and I'm honored that this inclusive book, Mighty Mila, has recently been awarded several gold book awards! But what's more important to me is that my daughter, and other deaf/hard of hearing kids, now have a fun children's book on their bookshelves that features a character with hearing devices like them to empower them and help them feel represented.
Our Hearing Loss Journey
Our journey with hearing loss started almost 6 years ago when the nurse in the maternity ward told us that our newborn baby girl didn't pass her newborn hearing test. We were shocked, having no history of hearing loss in our family. However, after doing a full Auditory Brainstem Response (ABR) test we were told that Mila's hearing was within normal limits but to keep an eye on her responses and behavior as she continued to grow for any signs of hearing trouble.
Over Mila's first year she behaved as many typical babies would. She responded to our voice, followed simple directions, was startled at sounds, and the idea that something may be different with her hearing started to fade into a distant memory. So, when she failed the hearing test at her one year physical, we were once again taken by surprise. After many follow-up tests, it was ultimately determined that Mila had mild sloping to moderate sensorineural hearing loss.
Being totally new to the world of hearing loss, we started learning everything we could and quickly enrolled Mila in early intervention services and got her hearing aids to help amplify sounds. Even at 15 months old, Mila was already a sassy little spitfire, and looking back now I think that was something that, even then, provided us with a level of comfort in these uncharted waters – knowing that she was tenacious, resilient, and strong-willed and that she had the personality to not let anything slow her down.
Mila quickly became a pro at using her hearing aids (complete with sparkly ear molds of course!) and immediately started entertaining her Speech-Language Pathologist and Teacher of the Deaf with her silly antics during weekly therapy sessions. Even at a young age, she would excitedly choose from her many decorative hearing aid retention cords each morning and would strut up to her teachers and little buddies in nursery school who would 'ooh and ahh' over them, making her grin and feel so proud of her beautiful hearing aids and accessories.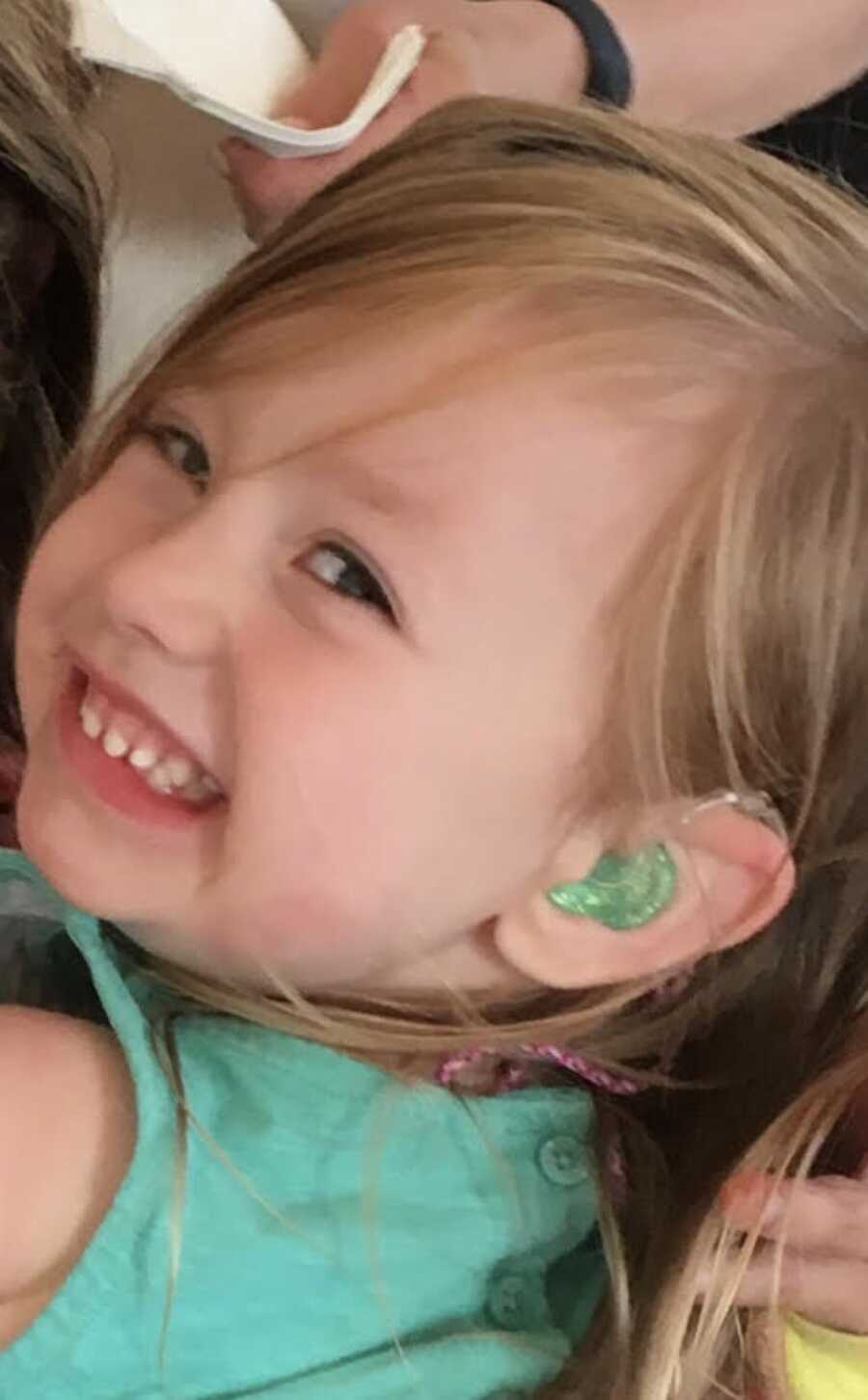 Life started to normalize for us again. We were able to breathe knowing that she was happy and doing so well. But then when Mila was almost three years old, everything shifted for us again. Mila's hearing started rapidly dropping for unknown reasons and progressed to a level of profound deafness. Her hearing aids were no longer able to provide her with enough access to sound, and she had surgery to receive her cochlear implants in early 2020 immediately before all elective surgeries were canceled in New York due to the pandemic.
In true Mila fashion, she amazed everyone with her fierce determination and unstoppable attitude in learning how to adapt to using her cochlear implants (despite facing the challenges of the pandemic including virtual therapy, canceled auditory mapping appointments, and masks). When picking out her cochlear implant colors, we opted for a brown pair, which blends in with her hair, and a white pair, which stands out, to give her optionality now and as she grows up. We let her choose which pair she wants to wear each morning and it's no surprise that she almost always opts for the white ones. She's traded in her sparkly earmolds for cochlear implant decals and sparkly retention headbands, which she says 'makes them look even more beautiful.' She loves them and thinks they're really pretty. We couldn't agree more.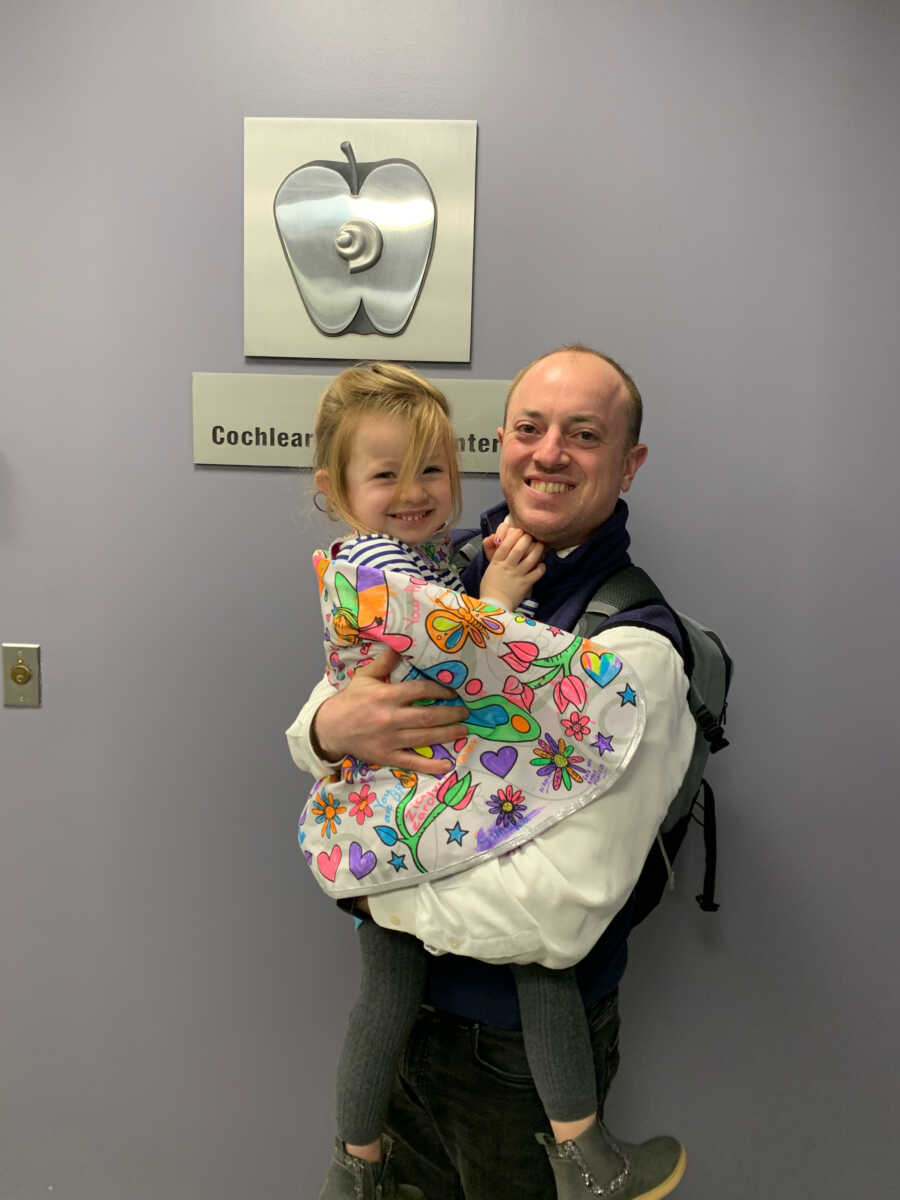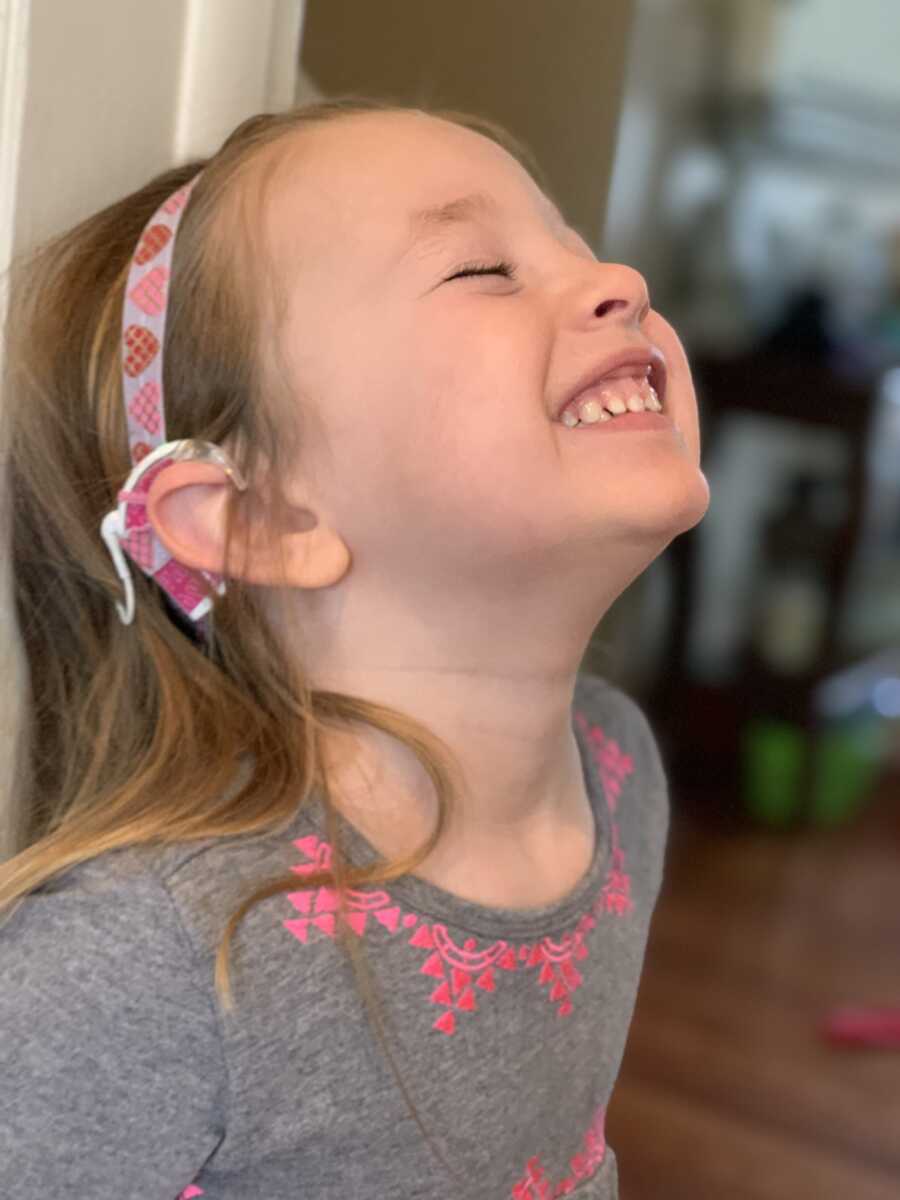 Mom On A Mission
Since the initial identification of her hearing loss, we've encouraged Mila to embrace and be proud of her hearing devices. I love her confidence and one of my goals as her mom is to help her foster that confidence and celebrate the differences that make her wonderfully unique, including her deafness and cochlear implants. It makes me so happy when I see her go up to someone to show off a new decal or headband, or when she happily explains to an inquisitive child what 'those things on her ears are.'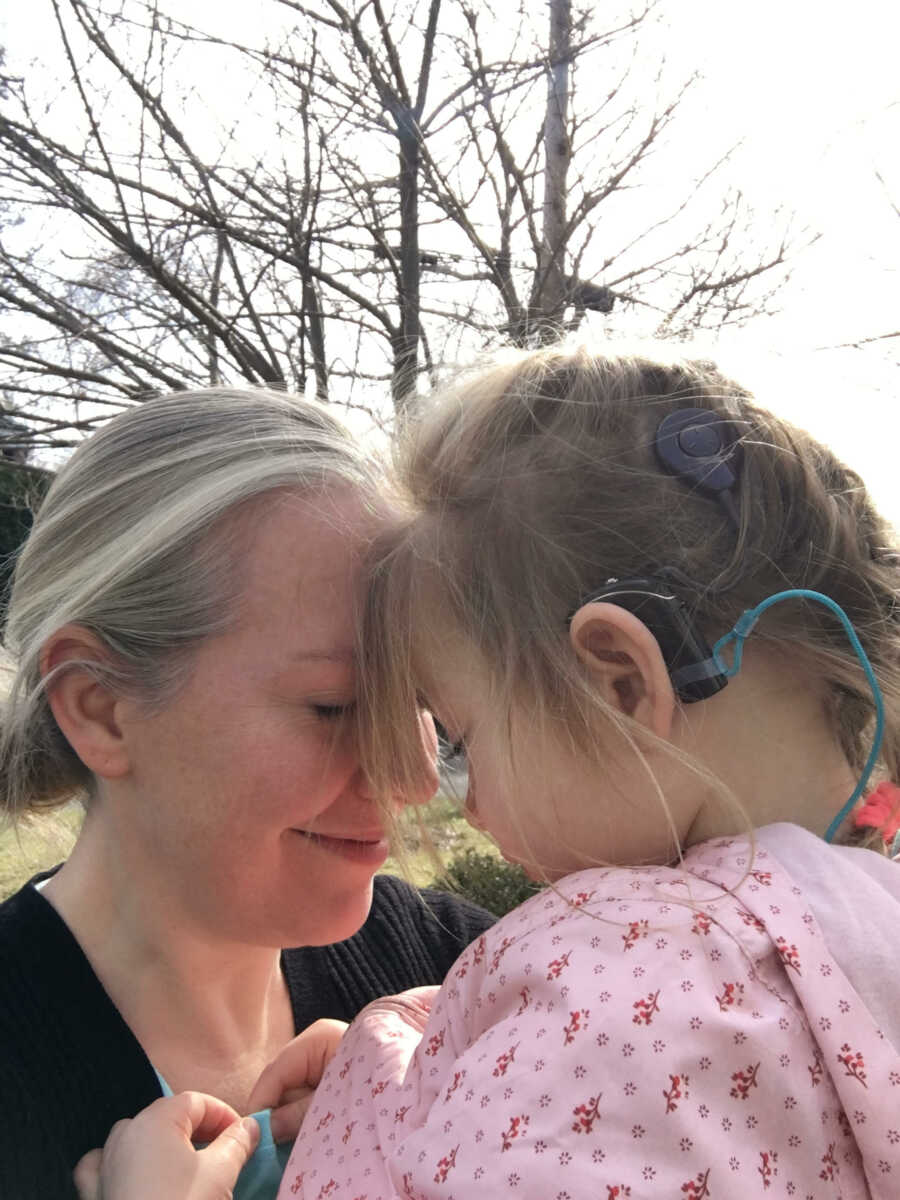 That's why when seeing the sadness in her eyes the night she realized that none of the many children depicted in the books she was reading had cochlear implants, I knew I had to do something. The unfortunate reality is that we live in a world where children with hearing loss don't often see themselves represented in children's literature, toys, television shows, or other forms of media. They don't see themselves represented and that makes them feel different, and not in a good way. What's just as unfortunate is that children who don't have hearing loss and may have never met another child with hearing loss or hearing devices, also don't have a natural opportunity to learn about hearing aids, cochlear implants, or sign language is. They don't have the opportunity to see how cool hearing devices are and see that kids who are deaf or have hearing loss can do anything and everything they set their minds on.
So on the day that Mila asked me that question, I decided to do something about the lack of representation and awareness and started writing and publishing Mighty Mila, a fun, engaging children's book featuring a main character with hearing loss and cochlear implants. My goal is to represent and empower our kids with hearing loss, while also promoting awareness, inclusion, and celebration of differences among kids with typical hearing. What's best is that Mila has been excitedly helping out during this journey – whether it's by providing input into the character's colorful outfits, inspiring the many little details incorporated into the illustrations, or personally autographing books! She thinks it's 'pretty cool' that she's a character in a book and is excited that other kids like her will be able to see themselves in a fun book featuring a deaf main character.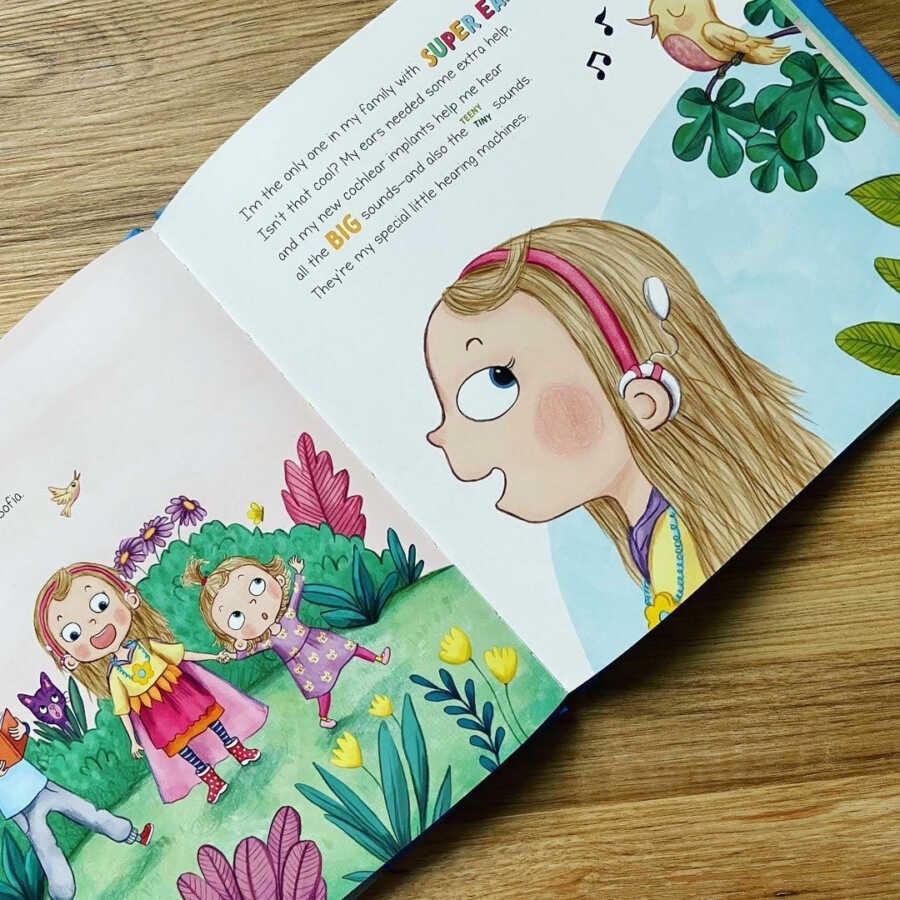 Fighting For Representation
It hasn't always been smooth sailing, like the time a bookstore owner told me that Mighty Mila is too specialized for her store because no one wants to buy a book with a character with cochlear implants. But recently, Mighty Mila has won several Gold awards in various book award competitions, which is absolutely wonderful because it helps show the world that inclusion DOES matter. But at the end of the day, it is still the emails that I receive from parents and educators with photos of their little ones reading the book with comments like 'my child was so excited to read a book with a kid with ears like her' that will always make the biggest impact on me. Knowing that I can help make a difference in these kids' lives, even in a little way, makes all the late nights and effort totally worth it.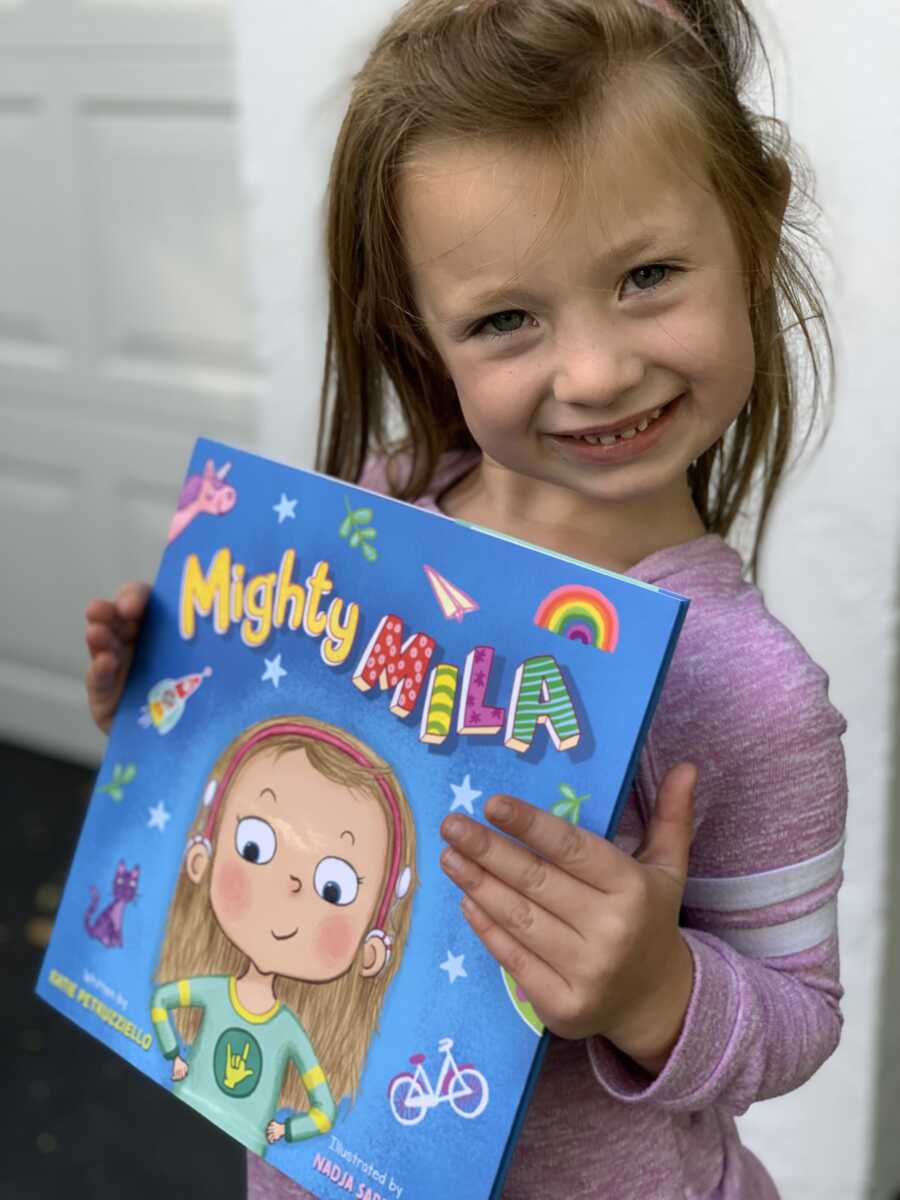 I may always worry about the possibility of Mila losing some of her amazing self-confidence that helps make her sparkle, but I'll do all I can to prevent that and help empower her, and other deaf/hard of hearing kids, to see themselves as the fierce, unstoppable, mighty kids that they are.
For more information about Mila and her hearing loss journey, Mighty Mila children's book, and to download free educational worksheets and activities, readers can go to www.mightymila.com."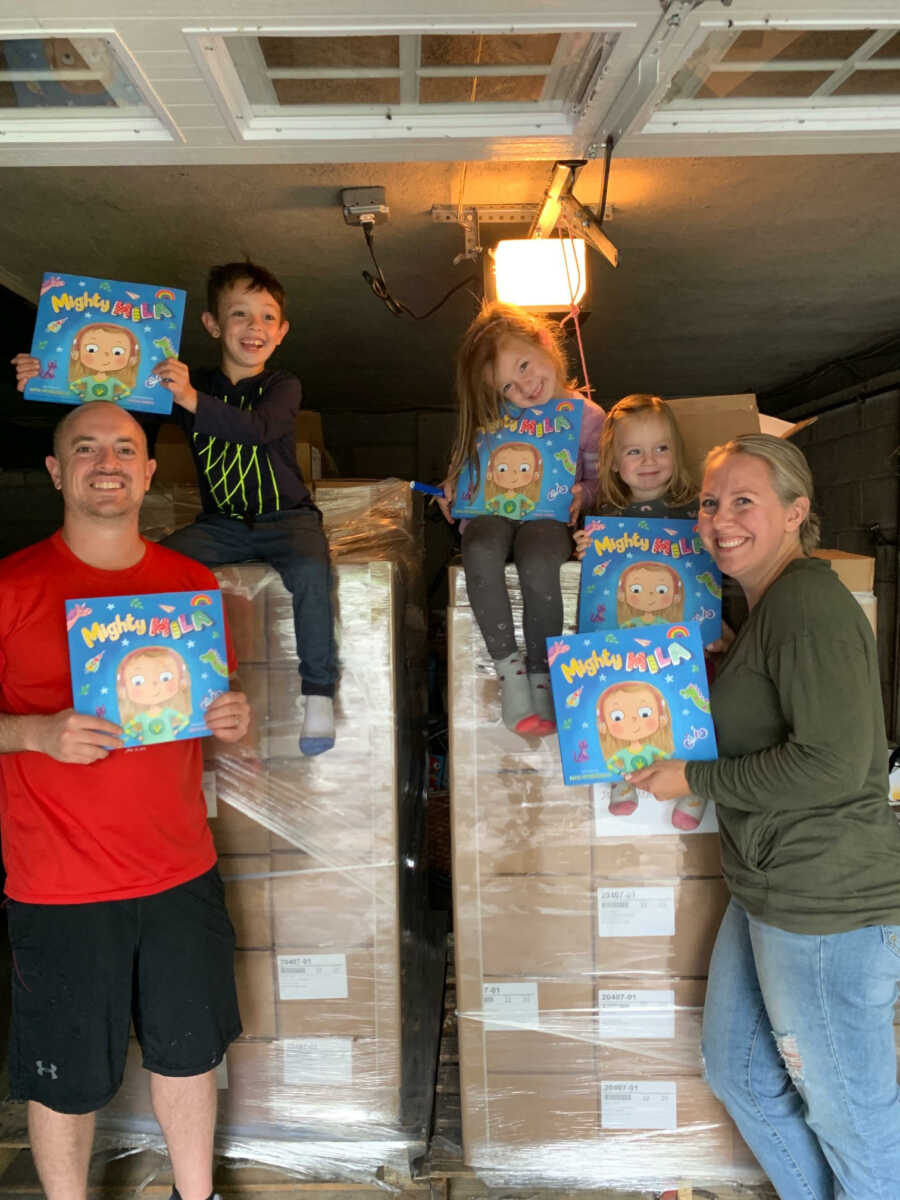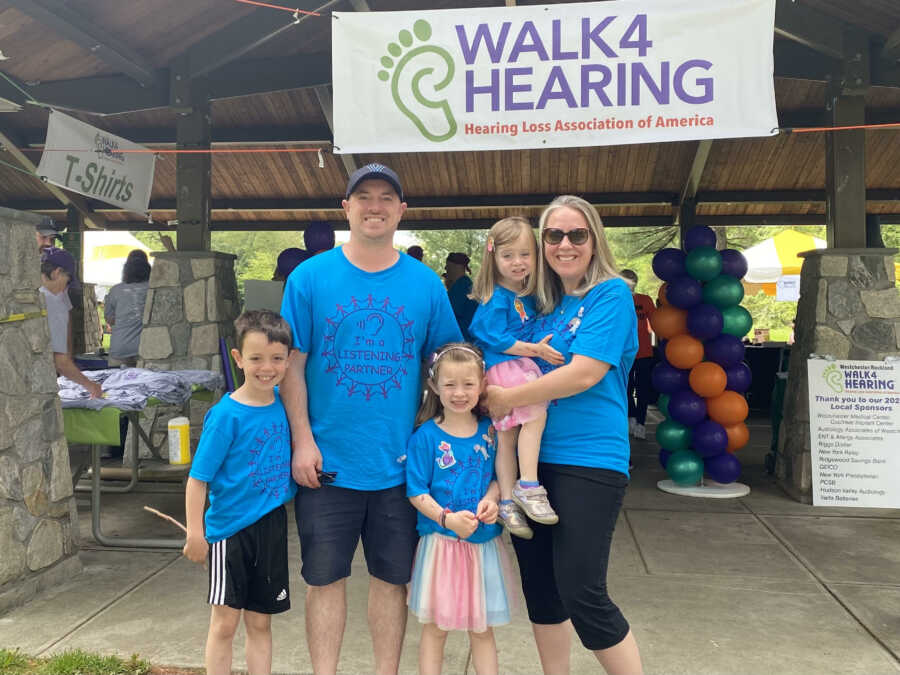 This story was submitted to Love What Matters  by Katie Petruzziello of Westchester, New York. You can follow her journey on Instagram, Facebook, and buy her book here! Be sure to subscribe to our free email newsletter for our best stories.
Read more stories like this:
Mom Creates Inclusive Dolls To Help Kids With Disabilities Feel Accepted
3-Month-Old Has The Best Reaction To Hearing Mom's Voice For The 1st Time
'Kinley and Lily are best friends.': Service dog has sweetest way of helping deaf sister
Help us show compassion is contagious. SHARE this beautiful story on Facebook with friends and family