"Dear Moms In School (or those thinking of going back),
I know how tired you are. I know it seems like you're already drowning in motherhood, unsure how you'll possibly finish your assignments, take your tests, or present your projects. I know school might be the one thing you're desiring to finish, but the last thing on your priority list.
I've been there too. I've been in class, begging for it to end early because I was leaking breast milk I knew my baby would want. I've been in class, unable to focus on the test questions because I knew my baby needed me at home. 
Being in school as a mom is incredibly challenging. It might be the most difficult thing you do. You're probably going to want to give up multiple times. There will be tests you know you could've done better on, group projects that overwhelm you, and a resentful feeling as you watch all the other students in class succeed because they don't have kids waiting at home for them. They don't know what it's like.
But I do. And so many other moms before us know too.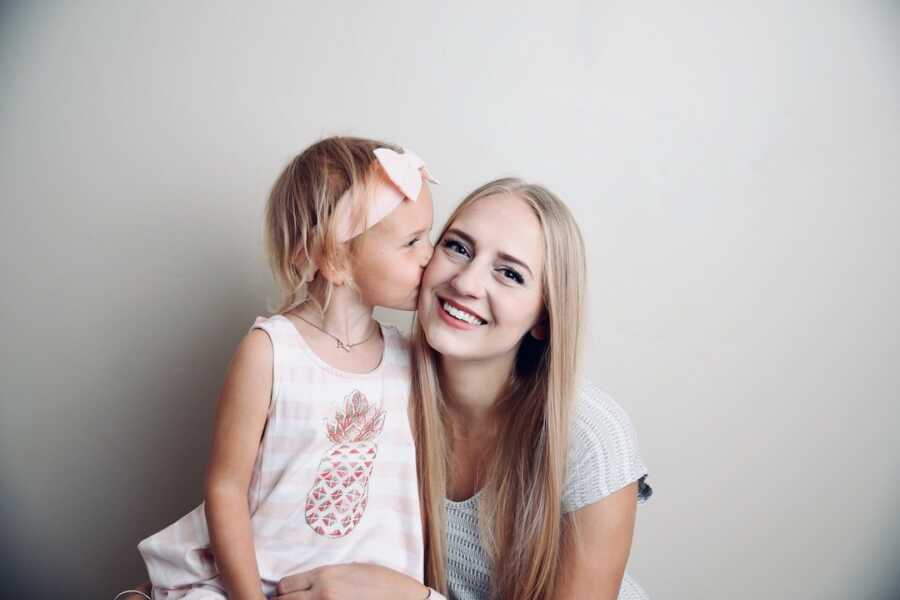 It's difficult to be in school as a mom. I'm not discounting that, and no one ever will, trust me. But, it's also one of the most rewarding things you can do. If your kids are older, they're watching you, Mama. They see you working hard for what you want. They see you stressed and under pressure. And they also see you reaching your goals. You become the ultimate role model for them.
If your babies are young, they might not remember you in school. They might demand more of your time, and you might feel absolutely stressed. But when they grow up, when you get to tell them the sacrifices you made to get your degree, they'll appreciate it.
If you feel guilty about going back to school because you know your kids need your time, don't. Yes, every child needs their parent's time. But, they also need to see parents reaching their goals, striving for things outside of being a parent. And that's what school can do for you.
You're incredibly strong. There will be times when you question just how strong you are. But make no mistake, you are amazing. All those worries you may have won't disappear the first day of class. However, they will disappear once you have your degree you've worked so hard to get.
It's worth it, I promise. Every misstep, every challenge along the way, it's all worth it. So whether you're gearing up for another test or just considering enrolling next semester, remember: It. Is. Worth. It.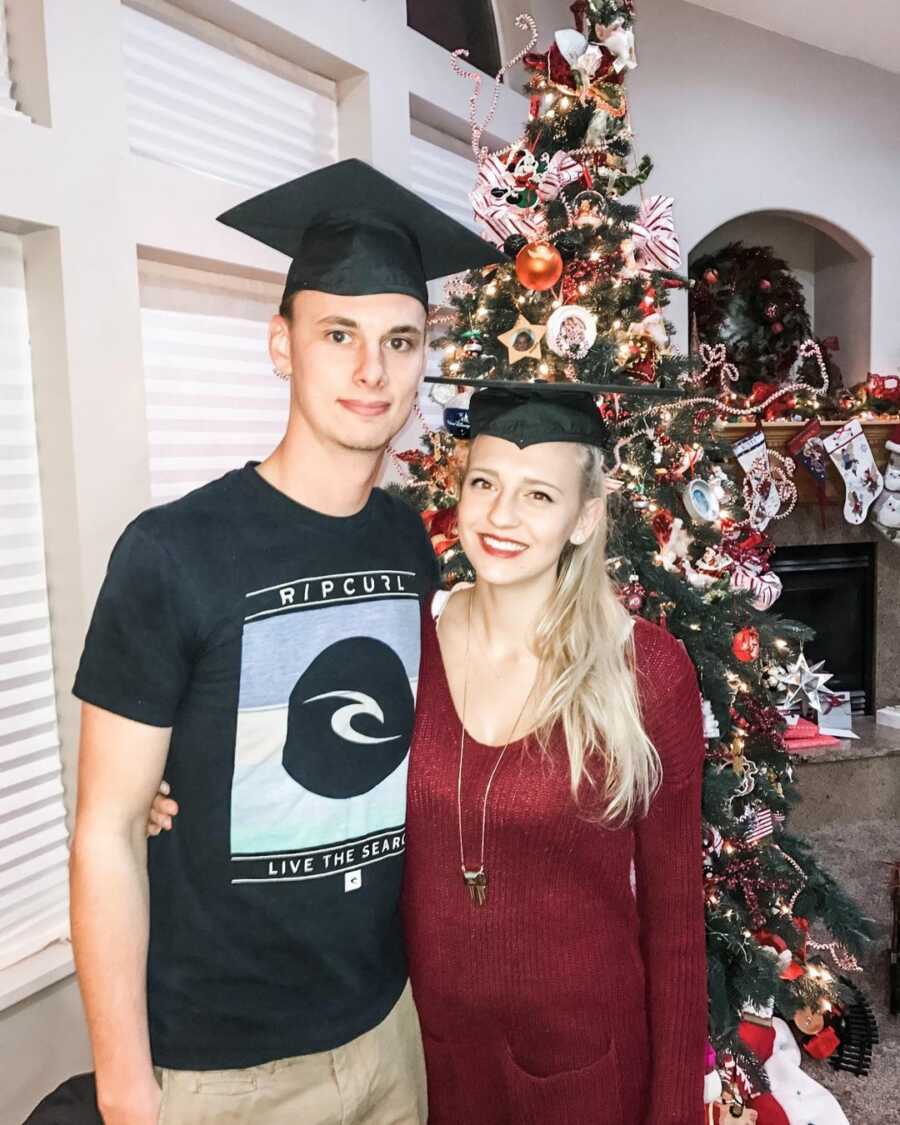 You are worth it. You will be enough. That doesn't mean it will be easy, but you have a team of moms who have done it before you, who know your challenges, and along the way, there will be people to help you. People who will see the amazing things you're doing both at school and at home, and they'll be there to help you.
Every mom in school will have a challenge. Maybe it's like me, leaking breast milk because my baby was just a couple days old when I went back. Maybe it's the fact you'll have to miss a soccer game or dance practice. It could be the fact you'll need to hire a babysitter or the possibility you're shelling out thousands of dollars you don't currently have available.
I know it's hard. I see you.
And once again:
Go out and get that degree, Mama. You won't regret it. And know the entire time, people like me are here cheering you on each step of the way. The day you hold your degree in your hands, knowing the amount of sweat and tears that went into it, will be a day you celebrate – with your kids by your side.
Love,
A Mom That's Been There Before"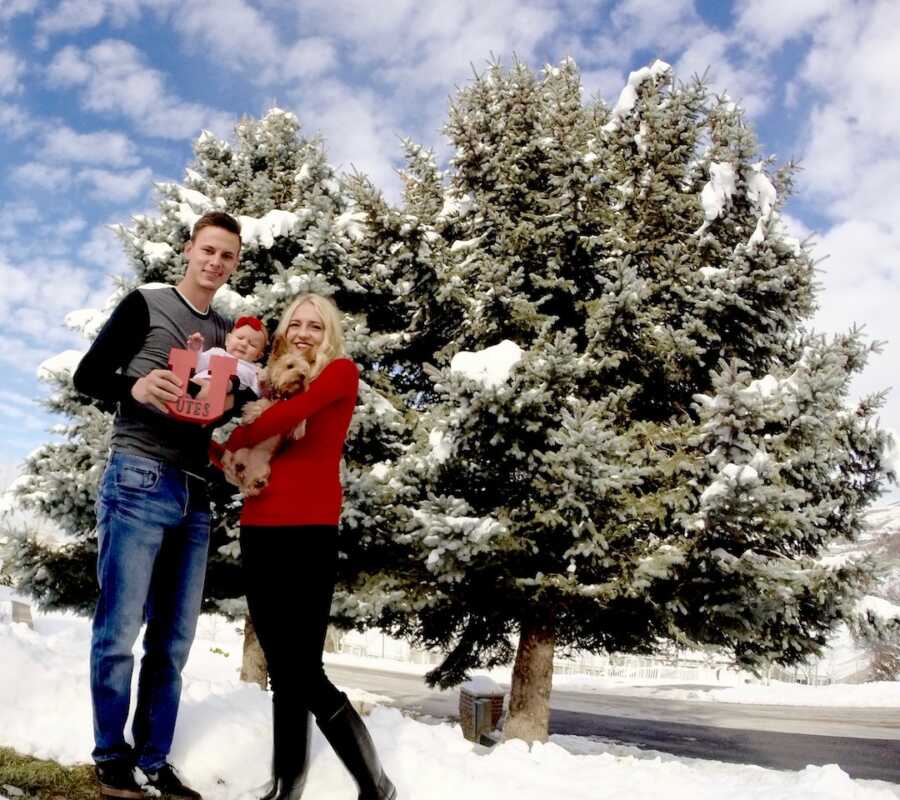 This story was submitted to Love What Matters by Jess Carpenter. You can follow her journey on Instagram, TikTok, and on her website. You can visit Jess' author page here and buy her new book here. Submit your own story here and be sure to subscribe to our free email newsletter for our best stories, and YouTube for our best videos.
Read more from Jess here:
'I preach body positivity and talk about embracing flaws, but the second I look at myself, all that goes out the window.': Mom shares journey accepting and loving her body
'I'm just tired. I don't need someone to fix it, or tell me it gets better, or that these days are short. I know.': Young mom candidly shares exhaustion, guilt she feels because of it
'I've had their adorable sticky hands grabbing at me for 12 hours. I just want to sit in a dark room so I can think.': Introvert mom urges there's 'nothing wrong' with how you recharge
'You don't have to look at your life through someone else's hardship-lens. Your feelings are valid.': Mom shares importance of accepting emotions, 'It's OK to be sad'
SHARE this story on Facebook to remind others to love what matters most.