Disclaimer: This story contains mentions of suicide which may be triggering for some. 
"We lost Max, our firstborn son, on June 3, 2020, to suicide after a long and difficult battle with depression. We got the call early in the morning from one of his roommates and our world instantly shattered. I was still in bed when my husband, Bill, burst into the room and cried, 'Max is gone!' I remember thinking, 'gone where?' We then began to call family and friends to share the horrific news. We started every conversation with, 'We lost Max,' as if we could find him again if we tried. We were numb with shock. It was like a bad dream.
In the days, weeks, and months following our devastating loss, I experienced swirling thoughts and emotions that I attempted to process by journaling. I've journaled off and on over most of my adult life, and I've found it helpful in getting my feelings out and naming them. Since Max passed, my grief journey has been messy, desperate, and chaotic. I've felt the emotions of hopelessness, anger, guilt, regret, apathy, sorrow, and more over and over again. Anyone who tells you the grief journey is linear, is lying. Going through such a catastrophic loss is anything but straightforward and predictable.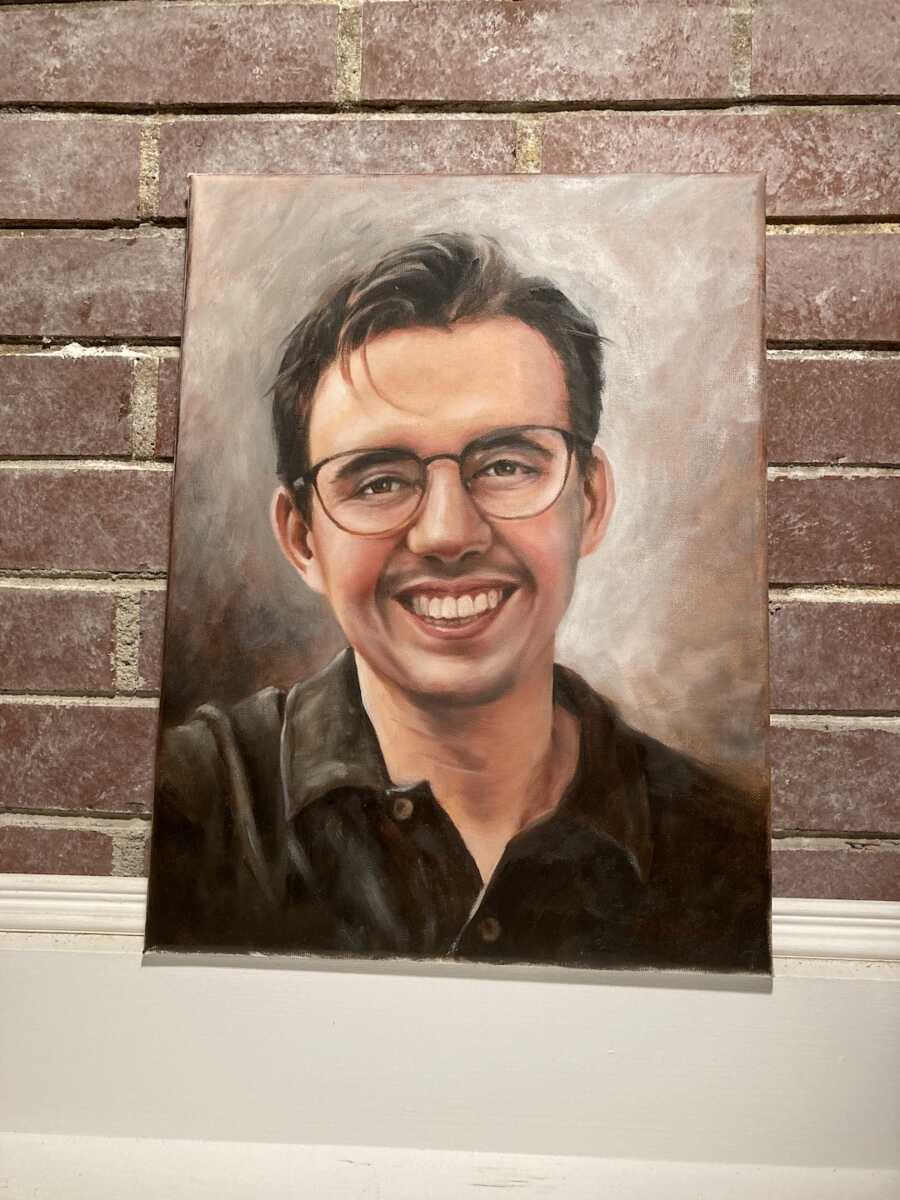 Max's Compassion
Our Max was the most interesting person I've ever known. He was compassionate, kind, sensitive, funny, intelligent, handsome, and so much more. He was born on September 29, 1994, two weeks after my due date, despite my best efforts to hurry his delivery along. He entered the world in his own way and in his own time so we should have known then how special he would be.
As a little boy, he was sweet, thoughtful, serious, and sensitive. He cried at lullabies, sad movies, and books. His favorite movie from the ages of three to four was Lion King and while watching Simba being pursued by the bad guys in the movie, he would shout, 'Run, Simba, run!!'
As he grew, his sensitivity became a burden for him to bear. He felt things deeply and was greatly impacted by injustice, suffering, and the plight of the oppressed. He couldn't filter out the unfairness, evil, and problems affecting those around him. I imagine our current world is a very difficult place for people like my Max.
One situation that highlights his care and concern for others occurred when he was sixteen and working at a local farmer's market for the summer. After a few weeks, he became aware of feral cats living in the barn on the farm. He was horrified that these cats were essentially fending for themselves without adequate food or medical attention. He and a couple of friends made plans to kidnap these cats to give them a better life. They took the cats to the home of one of these friends and tried to confine them to a screened-in porch. His friend's parents returned home from a night out to find several feral, shrieking cats hanging from the screens of their porch. Needless to say, they were very unhappy.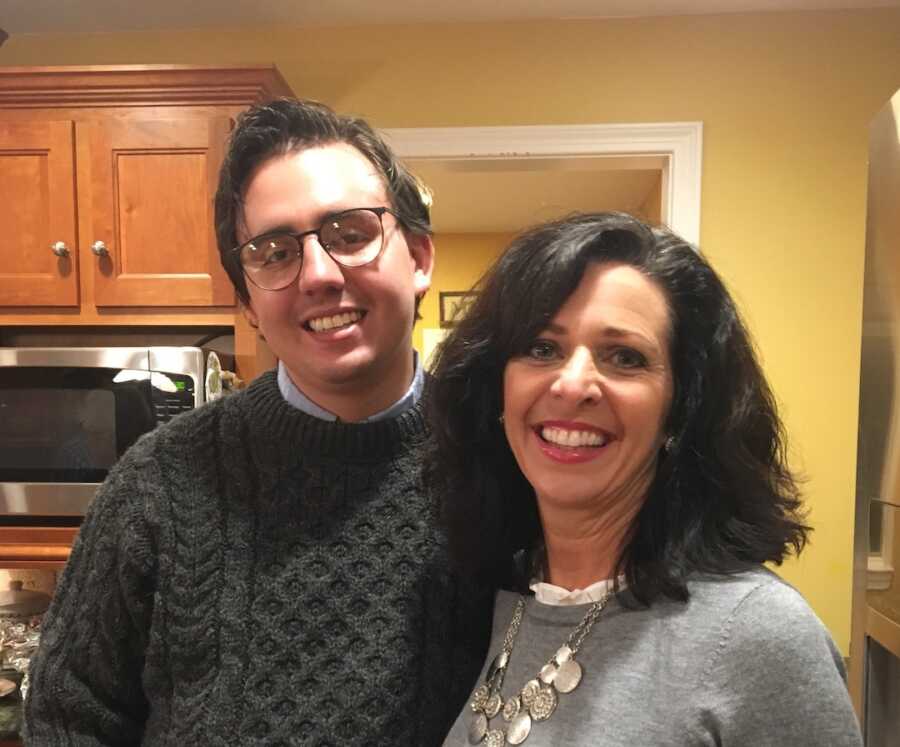 This story is quintessential Max, always looking out for the underdog (or should I say under-cat). His tender heart simply couldn't handle others' suffering, so he was always trying to save them. I only wish he could have saved himself.
Lessons in Grief
I've learned much in the two years since Max passed. I learned people, parents, in particular, are wildly uncomfortable around us. We are the epitome of every parent's worst nightmare. We remind them that something tragic and catastrophic can befall them at any time and their illusions of control with their children are just that: illusions.
I've learned that people say stupid things to those who have experienced a loss. People try to explain, rationalize, or comfort with platitudes that are more harmful than helpful. Some friends and family members simply showed up to care for us, not feeling the need to say anything other than, 'I'm sorry.' These people were the greatest comfort.
I've learned that everyone grieves differently. The way my husband, Bill, my son, Sam, and I have handled Max's death is drastically different. I've learned if we judge each other for the way in which we're grieving. feelings of resentment and anger can grow. We've needed to acknowledge that there isn't any 'right' way to grieve. We're each doing the best we can.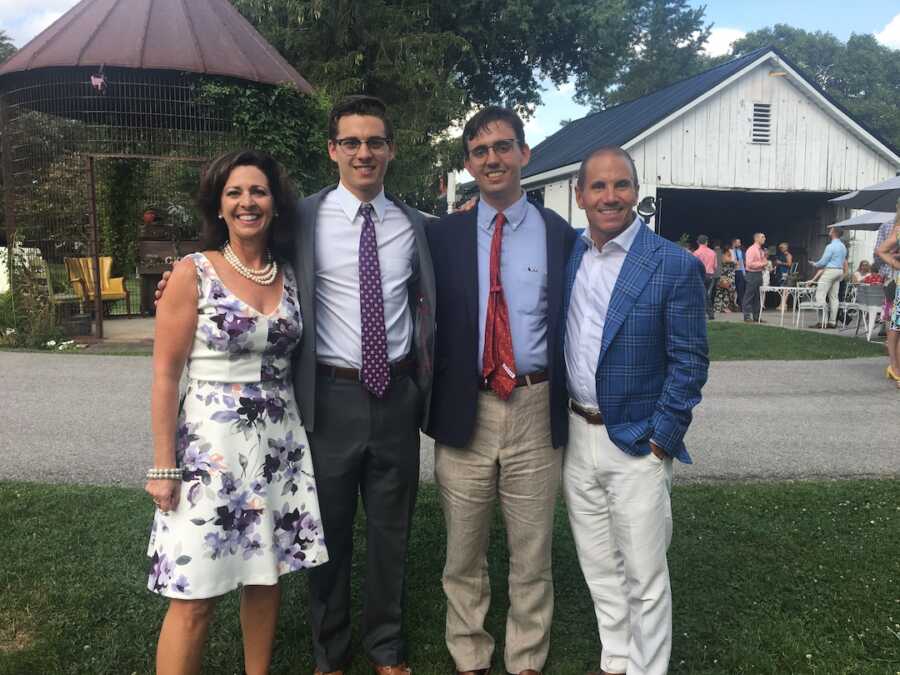 I've learned the so-called stages of grief are bogus, and we must change the terminology. I suggest we call it a cycle of grief since most people revisit shock, denial, anger, depression, regret, guilt, and other emotions time and time again. To think you can go through an emotion only once and be done with it is to set yourself up for disappointment, discouragement, and despair.
I've learned that joy and pain can coexist and that this life on earth is a juxtaposition of beauty and pain. We can deeply grieve the loss of our beautiful Max and enjoy the blessing of the life we've been given.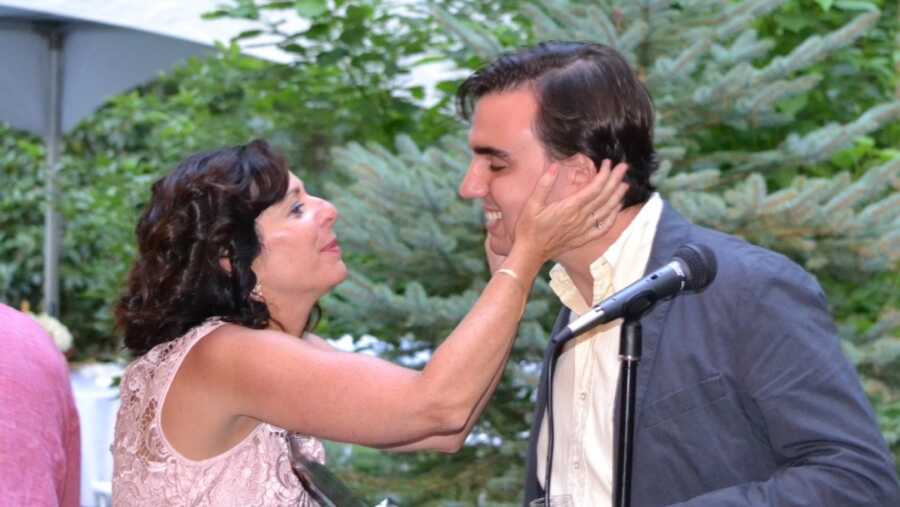 I've learned that we must change the way we view and talk about mental illness and suicide. Mental illness is a medical condition just like diabetes, cancer, or heart disease. We must stop treating it as a passing mood, a character defect, or a behavioral problem. If a person were suffering with cancer, we wouldn't tell them to just 'get over it.' The same should be true of mental illness. And we need to replace the phrase, 'committed suicide,' with 'died by suicide.' The word 'committed' is used to describe an illegal or immoral act (i.e., committed a crime, committed adultery), and although suicide is terrible, it shouldn't be considered illegal or immoral just horribly sad. Terminology matters.
If you'd like to read more about my journey, check out my book on Amazon, My Unexpected Journey: Reflections after Losing my Son to Suicide. In it, I share memories of living with Max through his mental illness, the devastation of his suicide and our ensuing grief, and the crisis of faith I've experienced since he died.
The book contains my reflections as well as beautiful illustrations by, Sarah Nelsen of Atlas Art Studio and photographs of our family over the years. I've attempted to portray my journey with authenticity and humility, and I pray it will resonate with others who have experienced a loss. Regardless of the type of loss someone has suffered, I pray they will feel understood, supported and less alone."
This story was submitted to Love What Matters by Erin Blechman of Pittsburgh, PA and Naples, FL. You can follow her journey on Instagram and Facebook. Submit your own story here, and be sure to subscribe to our free email newsletter for our best stories, and YouTube for our best videos. 
Read more stories like this:
'This is the worst nightmare any parent can go through, and we HAVE to talk about it.': Mom opens up on loss of son to break 'taboo' around suicide
Teen Suicide Prevention Advocate Shares Personal Story After Heartbreaking Plea In Viral Video
'My son came to me in a dream after he died. 'Mom, stop looking for me. You won't find the me that was. I am alive in everyone around you. I am always with you.': Mom of 4 loses firstborn son to suicide, gets touching winks from afterlife
'The night I found out, I circled the kitchen island, repeating, 'God! I PRAYED for her!' I was SO angry.': Woman describes healing after little sister's suicide
Do you know someone who could benefit from this story? SHARE this story on Facebook to let others know a community of support is available.