"After 17 years of marriage, I've finally discovered the secret to marriage. I've been searching for it since my newlywed days, and I've finally discovered it! Are you ready? It may not be what you're hoping to hear. It's actually quite simple if you think about it. The true secret to a lasting, loving, and wonderful marriage is… to never give up.
Marriage is a roller coaster. It's full of ups and downs, fights and make-ups, and a whole lot of love. The best thing we can do to survive this marital roller coaster is to simply stay on the ride. If we jump off at the first sign of trouble, we never get to the best parts. If we fail to stay on the ride through the bumps, the turns, and the flips we are giving up on something that could one day be a beautiful thrill. So much of marriage is difficult, but the bigger part of it is quite amazing. Something about a commitment to live a life together, side by side is quite stunning, don't you think?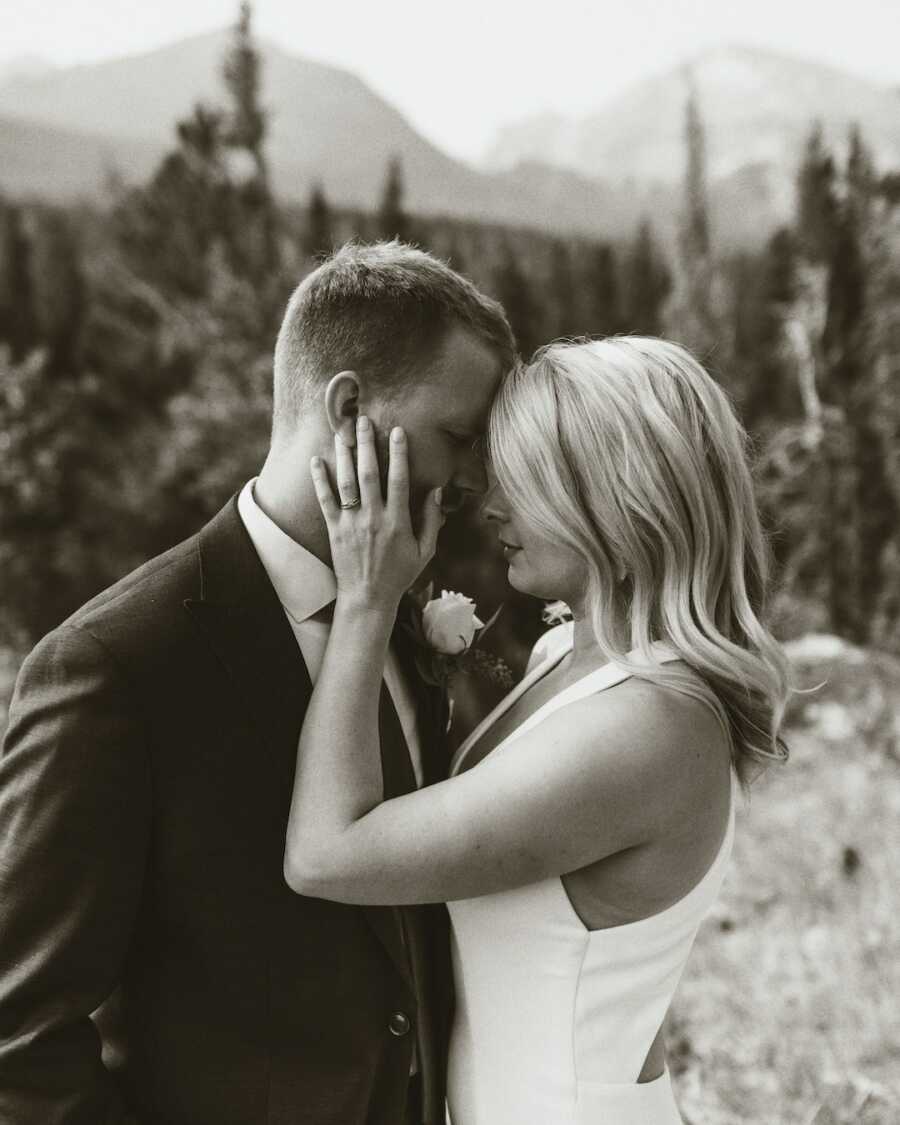 My husband isn't perfect, nor am I (I said it! Are you happy babe?) but together we make a perfect union. We have vowed to put our union in God's hands. We've vowed to never get off the ride no matter what comes our way, and we've vowed to love each other – even when we don't like each other. Our vows are not about avoiding issues, they're about surviving them together. During our marriage, we've lost multiple loved ones, had plenty of fights, made precious memories, and welcomed three amazing children into this world. There's been tears, trials, and so much laughter. Perfect is not about a certain result, it's about a covenant to love each other through it all.
My favorite part of marriage is the simple things. I love having a hand to hold, an ear to listen, a shoulder to cry on, and a companion for life. It's important not to take advantage of these simple things along the way. God created marriage for a divine purpose. He gave us something so beautiful to hold onto in our spouses, but we have to remember to do just that – hold on.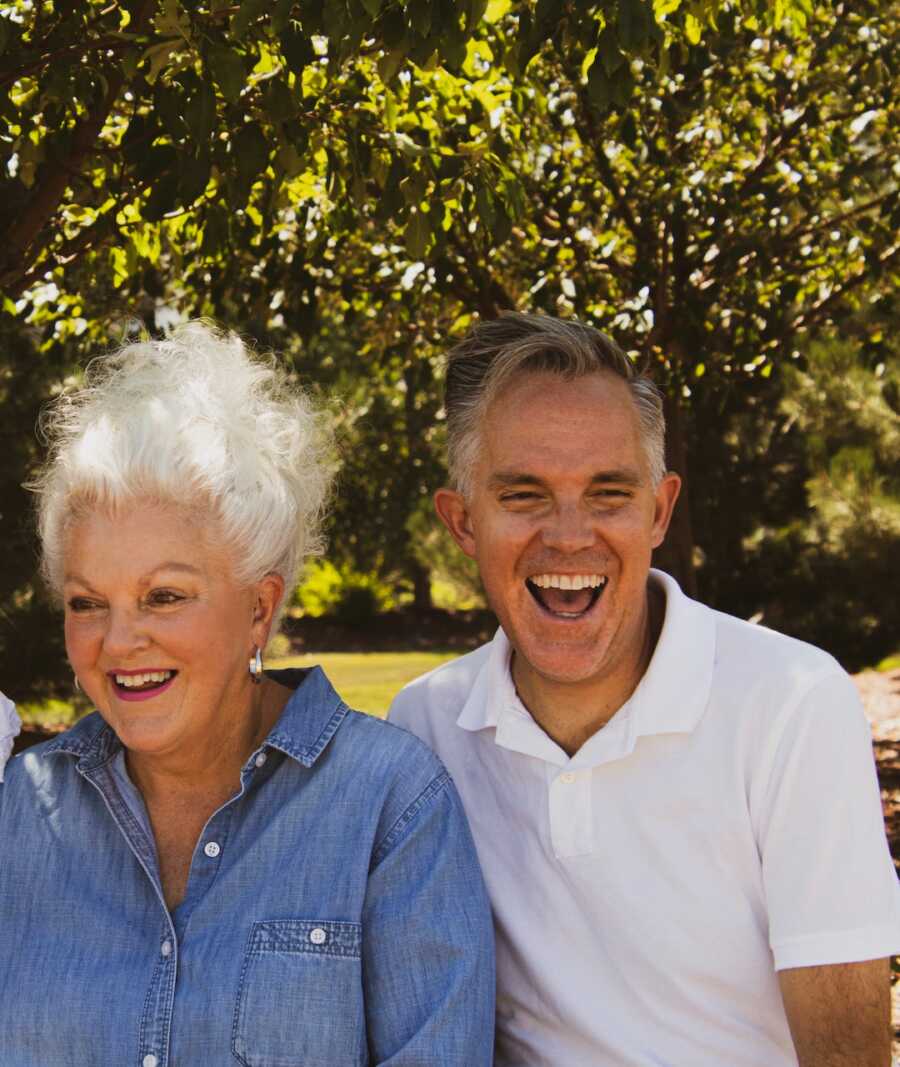 Today, and every day, let us remember to view our relationships as one big roller coaster ride. It's not going to be an easy ride, but it's worth the trip. There will be flips and turns, but plenty of high points too. It's also full of joy, fun, laughter, and excitement.
In a day full of broken relationships and shattered marriages, remember to simply stay on that crazy ride. If you do, you just might see some pretty spectacular sights along the way. The view can be scary at times, but in the end it's truly a breathtaking sight to see. Never give up on each other, soak in the sights, and remember to hold on for dear life.
That's my secret to a lasting marriage."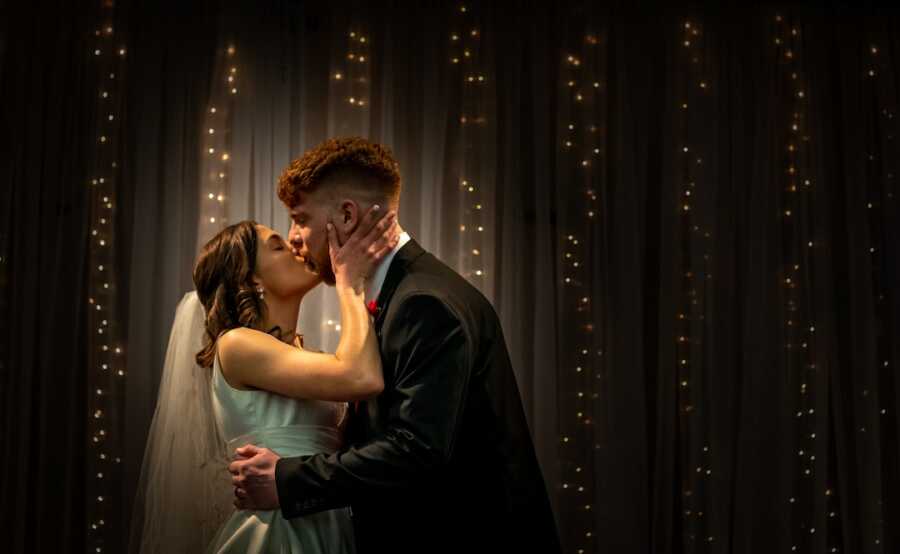 This article was submitted to Love What Matters  by Christi Cazin of Mama Needs More Coffee. You can follow her journey on  Instagram, Facebook, YouTube, and her website. You can also purchase her book on Amazon. Submit your own story here and be sure to subscribe to our free email newsletter for our best stories, and YouTube for our best videos.
Read more from Christi here:
Common Myths And Truths About Introverts (From An Introvert)
'There's so much I wish others knew. So many incorrect assumptions make life even harder for someone like me.': Special needs mom clears up biggest misconceptions
'It felt like we were surrounded by judgmental eyes. That's when you decided to do more than smile at us.': Special needs mom shares how stranger's simple act of kindness gave her strength
'How can we do this every single week?' My mama heart just sees needles, pokes, possible surgeries, and pain.': Duchenne mom shares beauty of 'running on faith'
Do you know someone who could benefit from this article? SHARE on Facebook to let others know a community of support is available.