"My son got locked in the car yesterday. Yes, that marks the second time in six months. But this go-round was by no fault of his own.
The car mysteriously locked after I got his sister out, so there he was, strapped into a car seat in one-hundred-degree heat, screaming hysterically. It took the firefighters an unreasonably long time to arrive (light years in mom panic mode) and unfortunately the only way to free him was to break a window.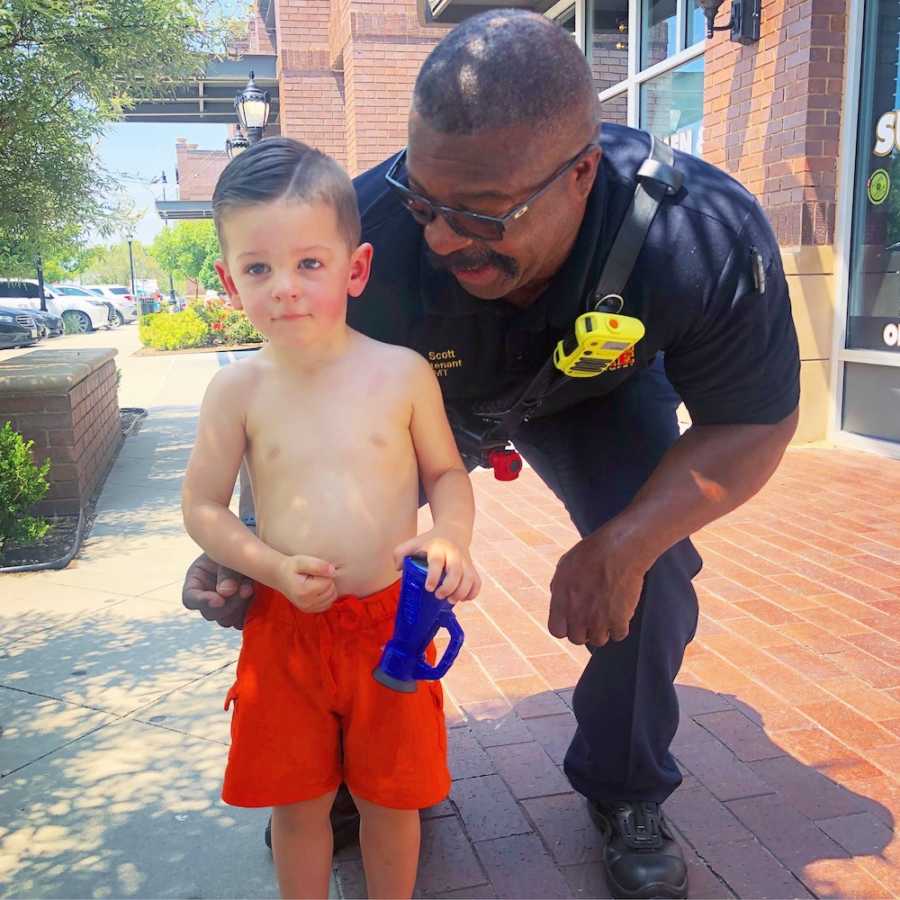 But in spite of a heat stroke, and my heart almost stopping, this story has a happy ending. There was indeed a silver lining to be found.
A very wise scholar (by the name of Mr. Rogers) once said this:
'When there's crisis, when you're scared, look for the helpers. I'm always comforted by realizing there are still so many helpers—so many caring people in this world.'
What truth.
Beyond the finest of our city's Fire Department, some unlikely helpers emerged yesterday during my most dire need.
My son's hairdresser came rushing to the scene and entertained my daughter while I paced in place (side note: his sisters' compassion was through the roof during this exponential crisis. 'Eli's stuck in the car? Cool. Can I go climb that tree?' Couldn't have been prouder).
The owner of a nearby restaurant ran out and offered his condolences along with free food for my family.
My husband made it in record time from across town and proceeded to spend the next six hours of his life picking tiny shreds of glass out of a car seat. He then ordered me a rental and didn't blink once at the damages. His family was safe, there need not be discussion of more.
And then there was the random mom who stopped and stayed with me until my son was free and kindly offered us a ride home. Her energy was quiet and comforting, and I have to believe that's because she's a woman who knows what it's like to have life throw you curveballs and chaos. She even grabbed my camera and insisted we take a photo of this disaster because one day I'd want to remember it. I kind of chuckled at the offer—but now with air conditioning and a clear head—I believe she's right.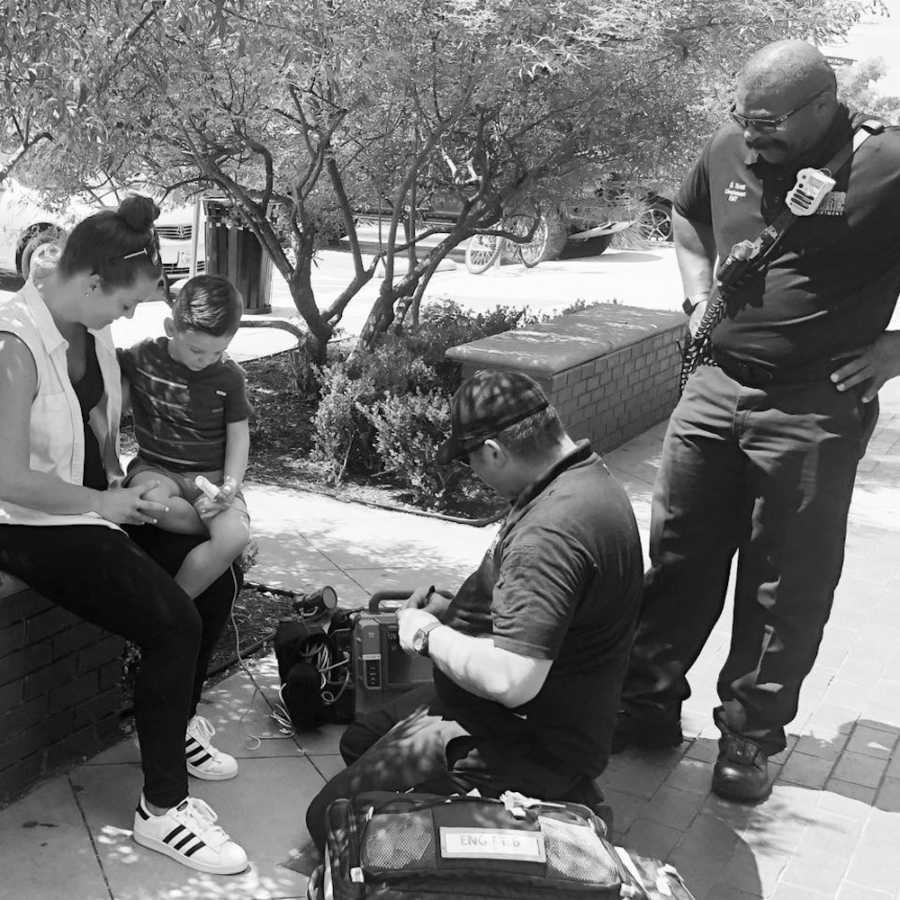 I do want to remember what it's like to have strangers stand by me in the storm (or Texas summer). I do want the memory of men willing to do right by my baby, even if it means breaking a window. I definitely don't want to forget that although compassion and support are often times not visible, there's a whole community of superheroes surrounding us on any given day. The people you need the most may be walking by a barber shop, ready to step in without even being called.
So, here's what I believe it means to love thy neighbor: you offer whatever services, or food, or photos you can. You let a little bit of love seep out to a stranger in need. They may accept it, or not, but that part really doesn't matter. You've done your job, nonetheless.
And here's what I believe you do if you're on the receiving end of a crisis: you sift, and survive it, and then you carry on. My son still got the hair cut we came for, heat stroke and all. Then he wore his firefighter pajamas to bed because back on the saddle we go, kid. There's no time to waste on what could've been better, we just have to do our best and then be prepared to throw our plans out the window when life intervenes—or locks us out.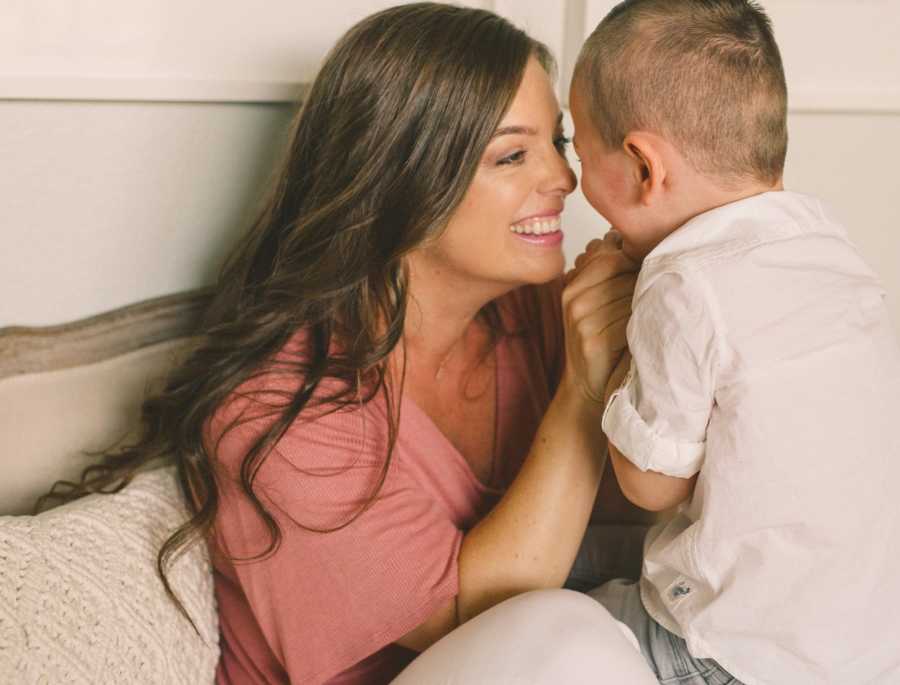 There is indeed a lot of really good people still left in the world. Don't let social media, or the news, or your own self-talk fool you.
Sometimes we just gotta be parked in place long enough to see them."
This story was submitted to Love What Matters by Stephanie Hanrahan. Follow Stephanie on Facebook here, Instagram here and visit her website here. Submit your own story here, and subscribe to our best stories in our free newsletter here.
Read more from Stephanie here: 
'My Son's teacher recently friended me on social media. I came upon a picture of her holding a chalkboard sign that read, 'I said YES!' She's already married, so it struck me as odd.'
'That's when I heard the thud. The sound of a two-hundred-plus pound body hitting the nightstand next to our bed. A healthy, thirty-one-year old, former athlete doesn't just drop.'
'You have the perfect family.' That's what they saw. A life tied up in a pretty little bow. No one could've known what was happening behind closed doors.'
Provide beauty and strength for others. SHARE this story on Facebook with your friends and family.