"MY TWO QUEENS!
There are many times in life where you get to watch wonderful things happen. I have been so very lucky to have witnessed one of these wonderful things unfold under my eyes and couldn't be prouder of these two girls. These two young ladies have made a huge impact on my life and have taught me so much – Skye Lemay and Delaney Inabnet. Skye, I have known and taught for over three years and Delaney, I have known just over a year, but I have come to think of her as a daughter. So here is how this wonderful thing came to be tonight…
Delaney Inabnet, a senior at St. Amant High School, has made a point over the past year to make sure fellow senior and cheerleader, Skye Lemay, was included in traditions that many St. Amant high students have – from decorating ring pops for ring night to decorating senior boots to wear on game days and being nominated for homecoming court.
When it was time for senior girls to put their names on the ballot to be nominated for homecoming court, Delaney went out of her way to make sure all the paperwork was done for Skye. She again didn't want Skye to be left out. Delaney came to me to see if I had completed the form for Skye, I had no idea what she was talking about. So, Delaney got the form from the office for Skye and brought it to me, so I could fill it out. Delaney then helped to get the signatures needed and made sure the form was totally completed and turned in on time for Skye. Without Delaney doing this Skye probably would not have even been on the ballot.
A few weeks later when the court was announced, it was a little heart breaking for Delaney because her name was not called as one of the girls on the homecoming court, but she held her head high and supported her friends, especially Skye and Carly, and was very happy for both of them.
Tonight, when Skye was announced as one of the homecoming maids, if you listened closely to her biography/introduction that was read as she walked across the court, you would have heard the special thank you to Delaney for 'helping to get Skye's name on the ballot'.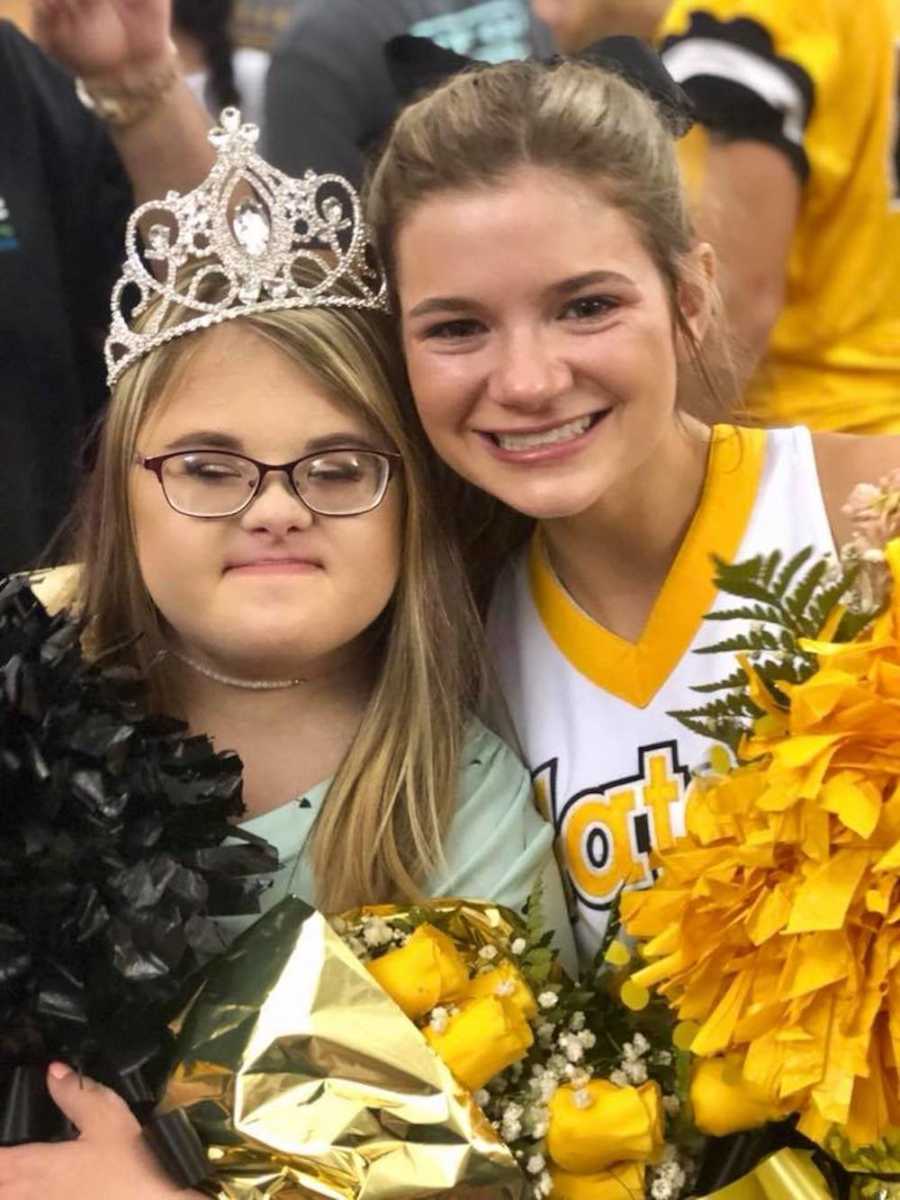 Delaney, because of your help, Skye is a homecoming queen! This is something she will never forget. Her dream is to become a superstar – and tonight you helped make her dream come true!
Delaney, you may not have been on the court, but you are the perfect representation of what a true queen is to me: a wonderful, loving, selfless, caring young lady who I could not be prouder of.
These girls are both queens in my eyes and I love them dearly. So thankful to do what I do each day, so I get to experience wonderful things like this!"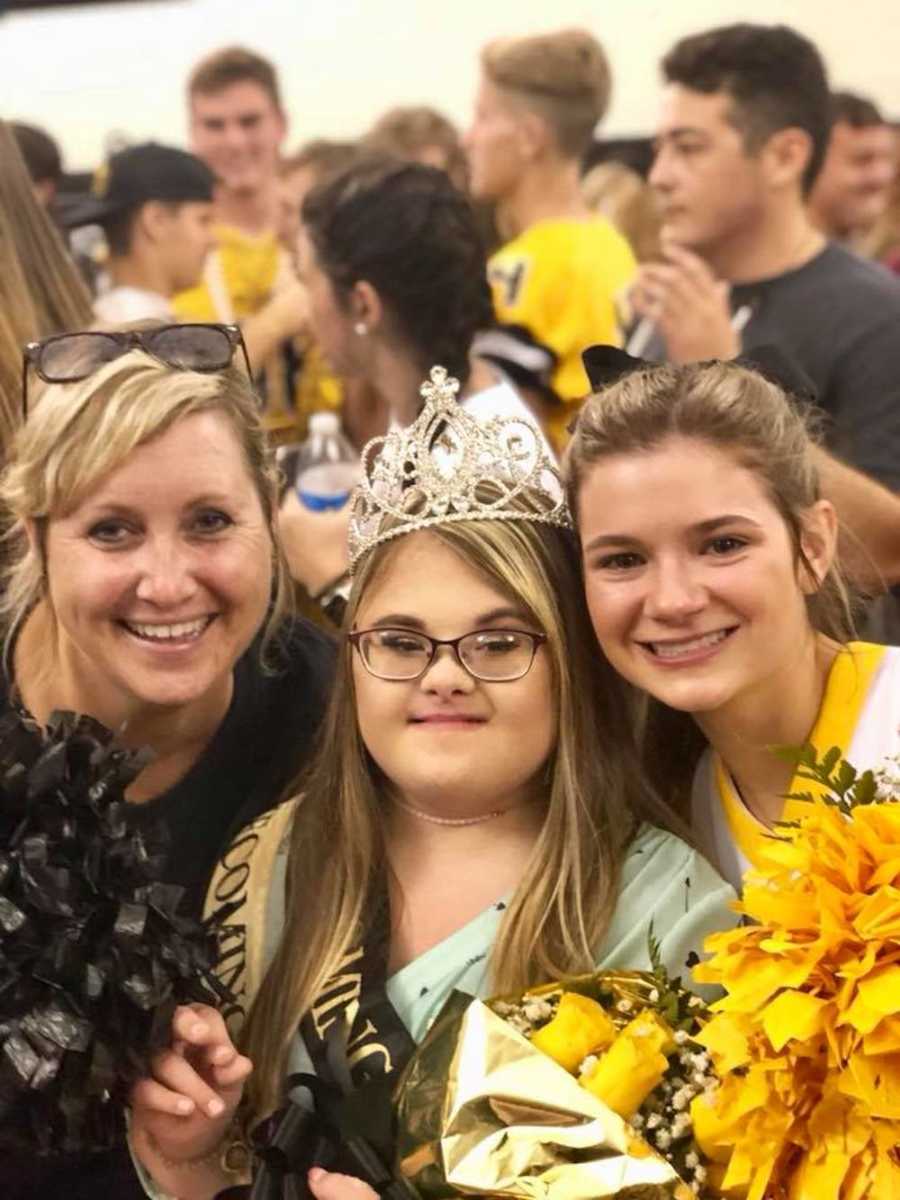 This story was submitted to Love What Matters by Joanie McMorris of Louisiana. Submit your story here, and subscribe to our best love stories here.
Help us show compassion is contagious. SHARE this beautiful story on Facebook with your friends and family.