An extremely rare yellow cardinal is providing a much-needed dose of sunshine to these last dreary winter days, and has birdwatchers flocking to Alabaster, Alabama, where the majestic animal was first spotted in a woman's backyard.
"Yellow cardinals are a one-in-a million situation," Auburn University biology professor Geoffrey Hill told AL.com.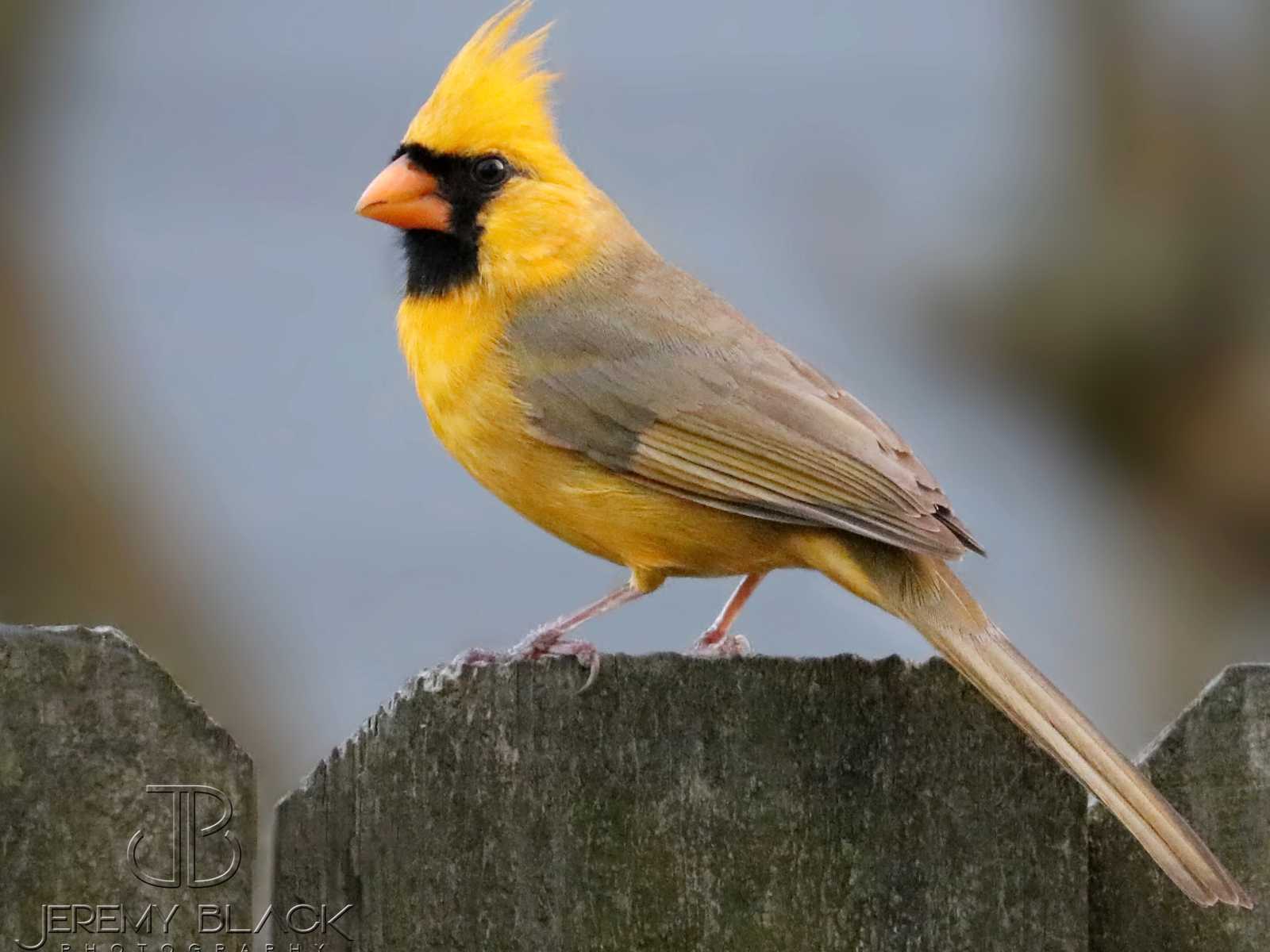 Charlie Stephenson reportedly first saw the bird in her backyard in January.
"I thought, 'Well there's a bird I've never seen before,'" Stephenson told AL.com. "Then I realized it was a cardinal, and it was a yellow cardinal."
Since then, she said he's been a returning visitor to her feeder.
"Every time I watch the bird feeder, I can see him," she said. "The cardinals in my back yard typically come in the morning and again in the evening and I can only bird-watch on weekends until the time changes, but on weekends, I'll sit there and watch for him. Every time we've looked for him, he'll show up at least once a day."
Photographer Jeremy Black was able to capture photos of the unique yellow cardinal which have now gone wildly viral.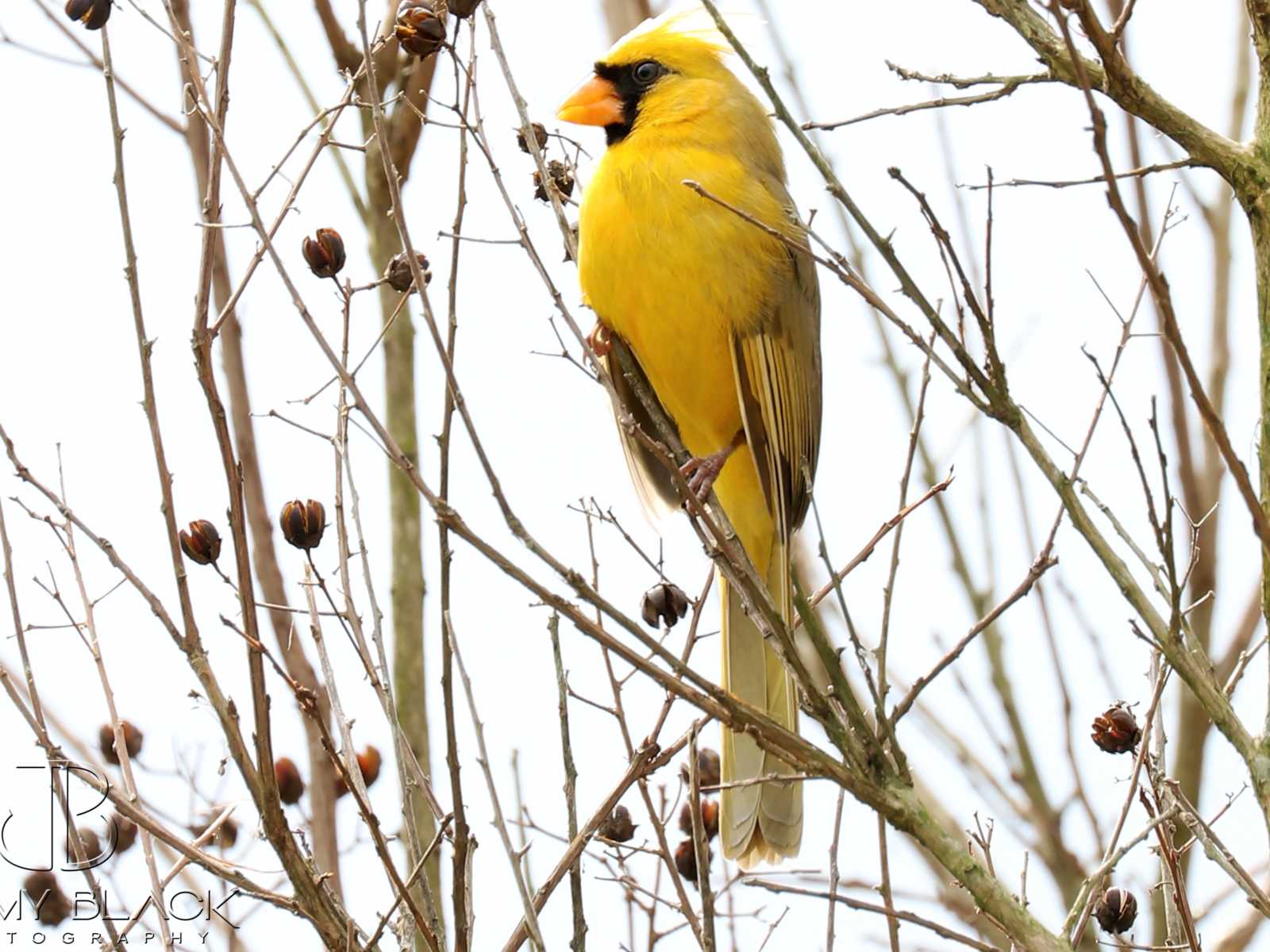 "This yellow cardinal displays a rare mutation that causes the metabolic process to produce a different type of pigment than the typical red coloration," Black wrote on Facebook of the captivating cardinal. "According to a biologist from Auburn University, this mutation is so rare that only one is seen each year in the United States."
Getting the photos of the rare bird were no easy task, however.
"I saw the portrait she had taken with her phone of the yellow cardinal," Black told Love What Matters. "Initially I thought maybe the image was photoshopped because I have never seen a yellow cardinal in my lifetime. Immediately she asked me to come over since I specialize in wildlife portraiture, and after waiting five hours in her backyard, I finally saw it for the first time and managed to capture a few portraits before a squirrel scared it off. When it first flew in, the sunlight was cascading off of its feathers which caused the cardinal to look golden yellow, and it was in that moment that I knew this bird was real."
Professor Hill said the cardinal is an adult male, and is so rare, that even as a bird curator and researcher, he has never seen one like like this in person.
SHARE this story on Facebook if you believe the power of nature's beauty.