"My husband and I had our first child 5 months ago, a little girl! I have been working as a chiropractic assistant at a chiropractic office for over 4 years. When I had the baby, my boss was very generous, giving me a 3-month maternity leave. After that, she has allowed me to work from home most of the week and only come into the office once a week. She allows me to bring my baby with me when I come in so that we can continue to bond and breastfeed.
This picture was snapped by my boss in the middle of a work day at the office. She thought it was a sweet moment and so did I. We never thought it would get so much attention! We just thought it was a cute picture.
But as it started to get more attention, we realized it was starting a good conversation about moms in the work place. I know not every office and work environment is conducive for children and babies, but I think more places can be more flexible than they are currently.
It helps tremendously with the cost of day care. I think many families find it almost makes more financial sense for one parent to stay home, rather than go to work just to have most or all of their checks pay for day care. And single moms often don't have the option to stay home at all.
I hope that other employers will see this picture and see that it can be done. Depending on the work place, moms can bring their children to work and be productive. I hope that more moms in the future will get the opportunity that I have-to get to spend every day with my baby but also contribute to the family income."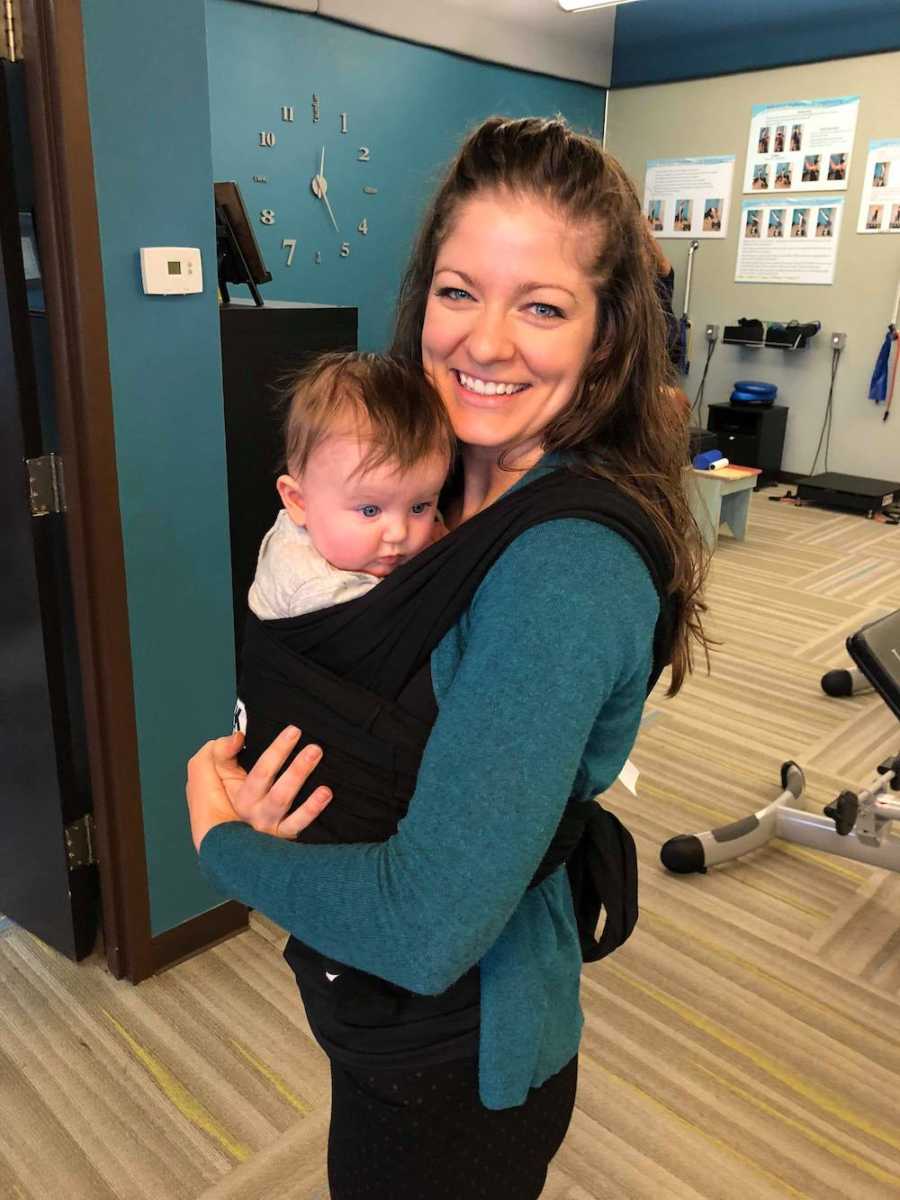 This story was submitted to Love What Matters by Melody Jett Blackwell of Tennessee.  Submit your story here. For our best stories, subscribe to our free email newsletter.
SHARE this story on Facebook to encourage others to cherish every moment and love what matters most.