"When I reflect on the years I spent with my abuser, I can see why I stayed through the spectrum of abuses I had inflicted on me by him and his family. My paternal family of origin was run systemically by fear, intimidation, shunning and physical assault.
That is how I grew into becoming the domestic violence victim I matured into. I could smell the alcohol coming off my abuser when he and I were exchanging phone numbers after work. The fact that meant he was drinking on the job should have been a warning. As our relationship progressed, it was a fact of life that if he was awake, he was drinking alcohol and doing any and every drug he could get a hold of. The first time I thought I had better stop seeing him was the night he and I were staying in a hotel room and I woke to find he had left because I fell asleep, and did not stay awake to admire his guitar playing.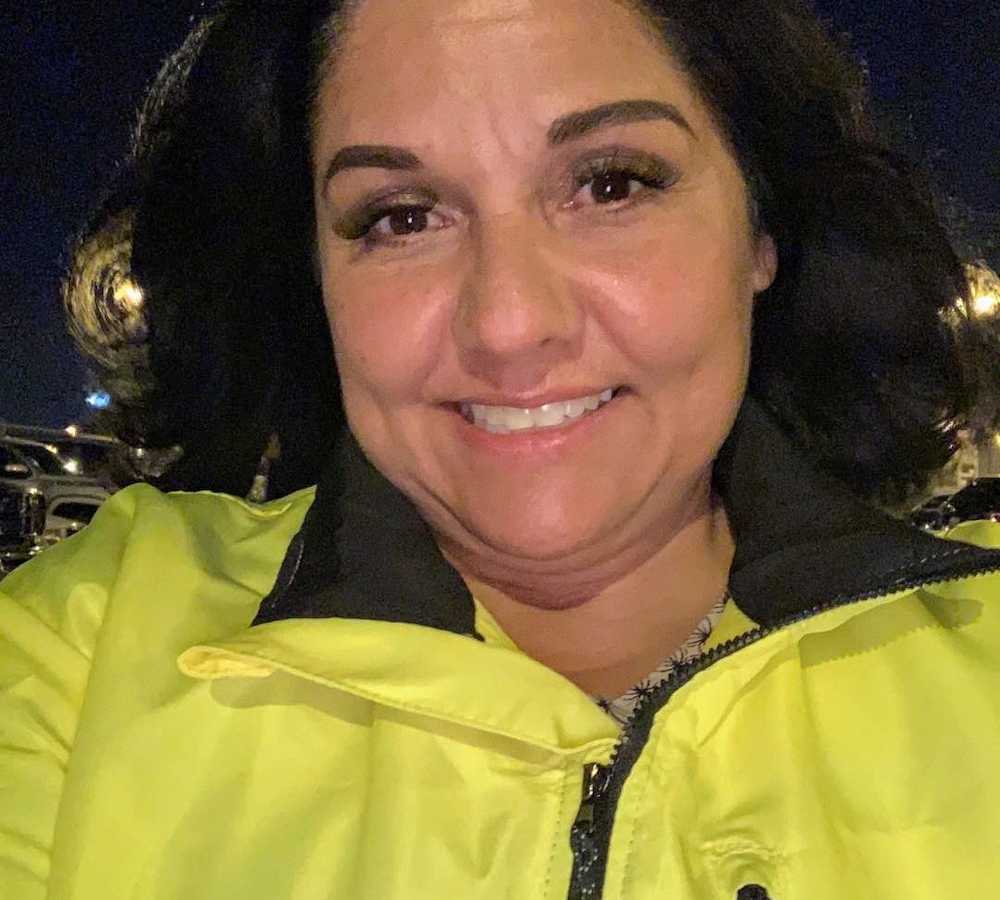 Six months after we started dating, he and I were looking for a place together. The violence began very soon after we found a small house to rent. So did the drugs and getting drunk with his underage children. His high school-aged son was kicked out by his ex-wife, they were unable to control him. He was an addict. We were addicts. I was already being abused mentally and physically. On top of this, we had to get a bigger place and the place where we were moving, the rent was $3,800 a month.
It was agreed that if his addicted daughter went to rehab, she could live with us when she got out. I begged the current landlord to let me stay. I told him I did not want to live with my ex and his children. The landlord would not let me stay. We moved into a beautiful 4 bedroom, 4 bath house in one of the best areas in San Pedro. We had a Catalina Island and ocean view and I hoped for a good life with my new family.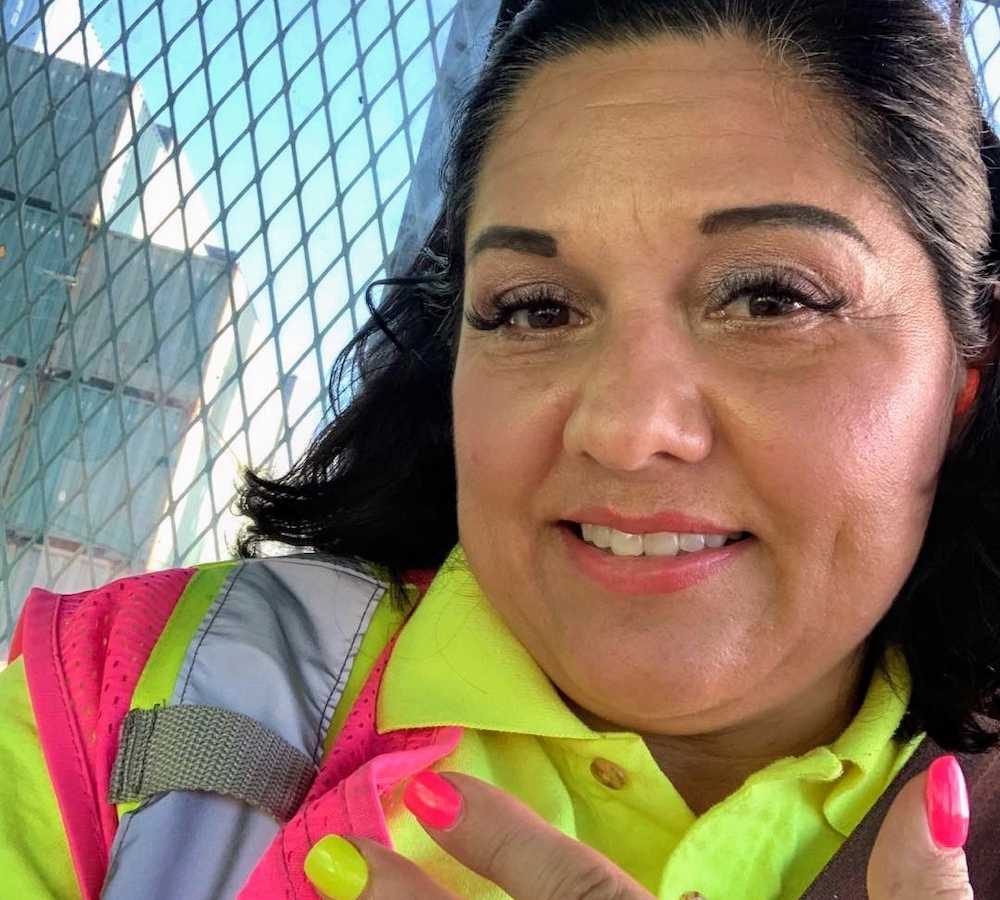 It was not. The beatings continued. The taunting. The taking  of my money from my bedroom, off of my ATM card and cash advances off my credit card. My nerves were frazzled. My body beaten. My heart broken. I saw no way out. Both our families knew I was being abused. I do not know what his excuse to his parents was but his mother told me if I ever reported the abuse to the police, I would lose her support forever. His son had to go to drug rehab to an inpatient in Utah and he kicked his younger daughter out for inappropriate behavior.
His elder daughter had well known abnormal and violent behavior since childhood yet she and I became very close. When she came to visit, my heart would bleed for her. She was a beautiful misfit. After being beaten and locking myself in a bathroom for 2 days to protect myself from being beaten, I felt safe enough to come out and slid some furniture in front of the door for peace of mind and to make the point that I wanted to be left alone. But his daughter kept knocking on the door, periodically begging me to open the door and talk to her. I could tell she was more and more drunk each time.
'Mom, open the door'
'Mom! Please talk to me'
'Mom, dad told me what he did to you. Please open up and talk to me.'
Finally, she started breaking into my room, forcing her way in and terrifying me. I was yelling at her to leave me alone, asking her, 'haven't I been through enough?' She got into my room by force and knocked me to the ground and got on top of me. I heard a man from outside yelling, 'What is going on up there?' I said 'Please help me, I am being held against my will by my family!'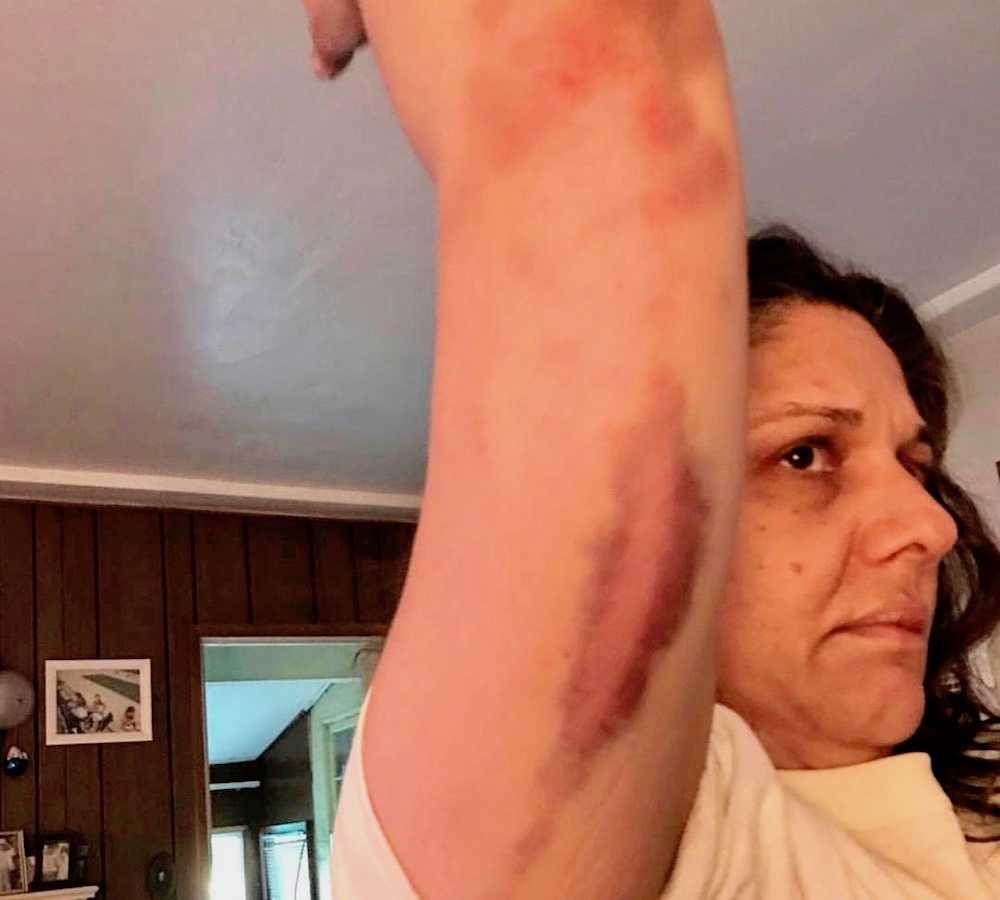 'Do you want me to call the police?' he asked. 'Yes!' I said.
Then my abuser came in my room, and his daughter told him, 'She called the police!' Instead of getting her off me, he elbowed me in the mouth and nose and was taunting me, saying things like, 'Did you like that?' 'How did that feel?' She laughed at what he was saying. They dragged me out of my room and into the hallway where the torture continued. She had me in a sleeper hold and turned around to brag when she saw he was biting my foot.
'Don't bite her!' She said. I thought she said that for my protection so when he started biting my leg, I was able to gasp, 'He is biting me again!' She turned around and pushed him and yelled, 'YOU CAN'T BITE HER!'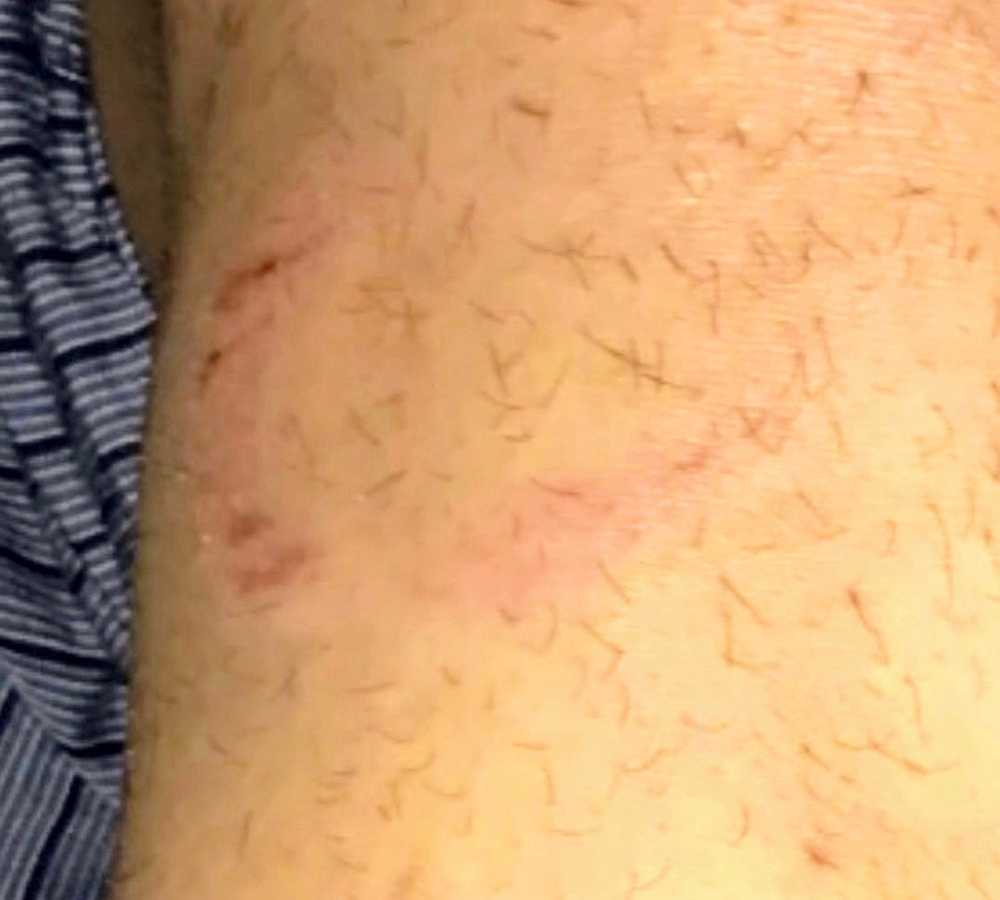 That is when I realized she did not care about the pain he was inflicting on me, but rather, she was worried about their alibi when the police got there.
I heard the sirens and she got off me. I ran to the front of the house and waved my arms to the police which hurt very badly because of the injuries. When the police got upstairs, they had me sit on a couch in the conservatory while they went and talked to my qualifier, his daughter and her fiancé.
They came and put handcuffs on me and would not go look at how my bedroom furniture was knocked over and how the glass from a broken picture frame was all over. They believed them that I was crazy. That I was on drugs and I was running around kicking the walls and that is why my feet were bleeding. They did not bother to talk to the neighbors. Not even the one who called them.
They took me away in a wheelchair in handcuffs on a psych hold. The police repeated the lies that were told to them about me as they were facts. They even said that they saw me kicking the walls when they first arrived, which was completely false! I kept trying to correct them but they looked at me in disgust and kept on repeating the false report my attackers told them. I had to have a security guard watch me and he was very rude to me. Finally, my wounds were examined and it was determined I indeed had been assaulted. The toxicology report proved I had no drugs or alcohol in my system. Yet neither of my attackers or the witnesses who would not help me ever faced charges.
My ex assaulted me a month later and finally got arrested because a neighbor called 911. He was strangling me when he and I heard the sirens and he got off of me and I ran downstairs to safely. He got 90 days at a drug and alcohol treatment program and 52 weeks batterers class. That was all. His daughter never had to suffer any consequences for the attack. The police never saw any consequences for their horrible treatment of me and their inadequate investigation. Neither did the detective in the case.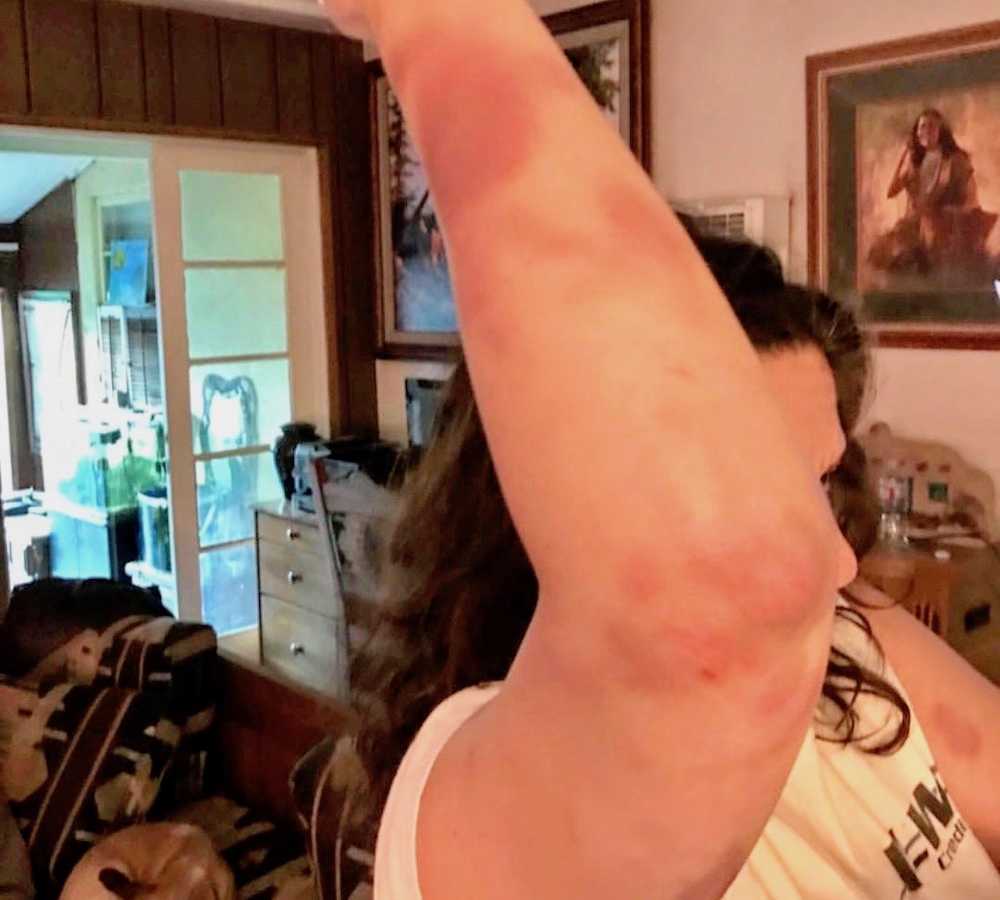 The only one who suffered the consequences was me in the form of acute PTSD and frequent and traumatic flashbacks to how my torturers and the police and hospital staff made me the victim, and look like the villain. Two years and one week after the day of the last assault, I am telling my story here for the first time. I am ready and willing to tell my story in the hope to change the way other victims are treated at the scene of the assault by the police and how justice is to be served to the perpetrators. Policy needs to be put in place on how domestic assault calls are handled.
I am ready to tell my story to people who are suffering from domestic assault in hopes it will help them leave. I am telling my story in hopes that more neighbors will be willing to call 911 when they hear domestic assault and abuse. If my neighbor had not, as sure as I am alive today, I would have been murdered 2 years ago.
I am emerging as a stronger woman than I ever would have hoped of becoming. My hard work is driving me to want to make a change for victims of domestic abuse.The additional trauma was compounded by the way my case was handled, and I just can't not do something about this. I am here with you, and for you."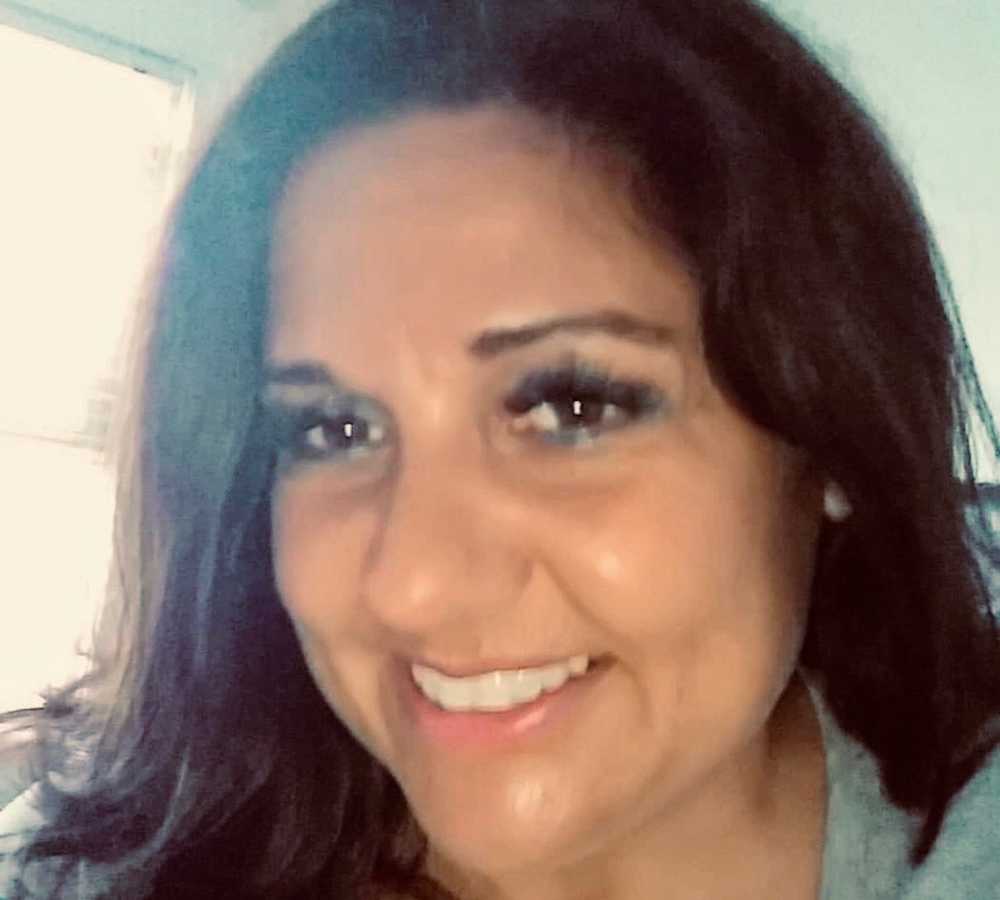 This story was submitted to Love What Matters by Emily Monge. Follow her journey here. Submit your story here. For our best stories, subscribe to our free email newsletter here.