In 1945, Sgt. John Gonsalves was stationed in Germany soon after WWII ended, and he couldn't wait to come home. In the meantime, he decided to send a letter to his mom… but the letter never arrived.
Or rather, it never arrived on time. Somehow, this lost letter from 1945 was discovered in 2021, prompting postal workers to do everything they could to get it in the hands of John's next of kin ASAP.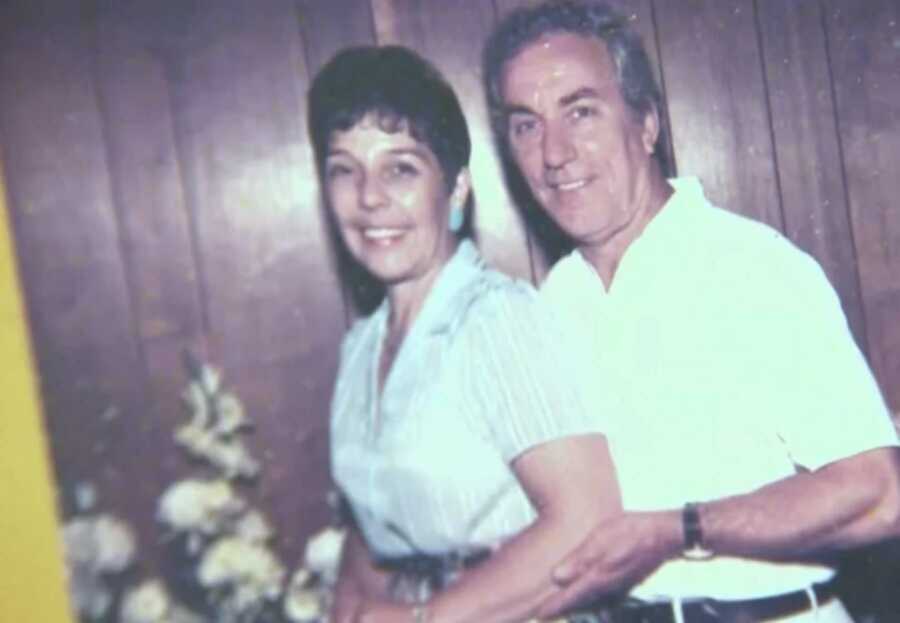 Although John passed away in 2015 at 92 years old, he was survived by his wife, Angelina Gonsalves, and their five sons.
"The mailman came and he said, 'Was your husband in the service?' And I said yes, he was. And he said, 'Well I think I have a letter for you,'" Angelina recalled. "I couldn't believe it. And then just his handwriting and everything, you know? It was just so amazing."
In the two-page letter, John gives his mom an update on what life has been like at his station in Bad Orb. He seems to have been doing well, though he wasn't a fan of how little sun the town got and he had a few complaints about the food.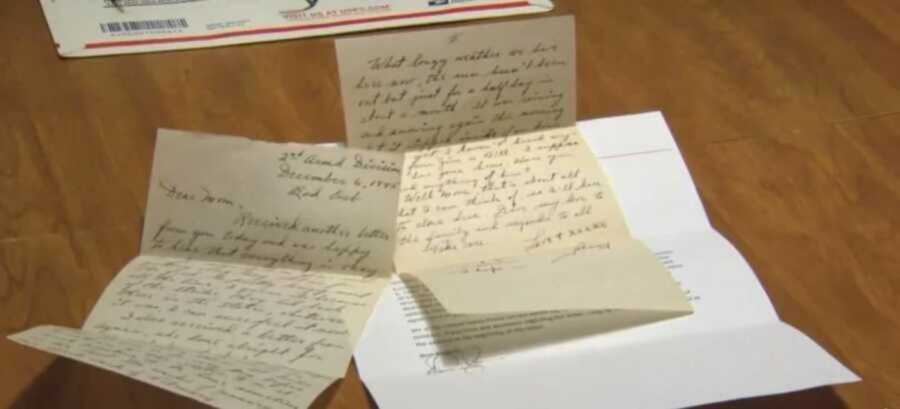 Angelina read, "Says, 'Dear mom, received another letter from you today and was happy to hear every ok… As for myself, I'm fine and getting along ok. But as far as the food it's pretty lousy.'"
Most importantly, though, John expressed his love for his family, wishing them well and letting them know he was looking forward to coming home. He ended the letter with, "Love and kisses, your son Johnny. I'll be seeing you soon I hope."
Although the letter is 76 years late, it couldn't have arrived at a better time. It reached John's family during the Christmas season, one of his favorite holidays.
"It was a joy to see her face light up reading his words," Brian Gonsalves, one of their sons, said. "To be able to see her read something he wrote and look back at that history, it's something she'll always have now."
Along with John's letter, a USPS employee left one of their own. In it, they explained that although they didn't know how or why the letter never got sent out, it had arrived at their facility six weeks prior. But as far as Angelina is concerned, she's just thrilled that it arrived at all.
"He was a good man, he really was," she said. "Everybody loved him. It's like he came back to me, you know? Really. That was amazing."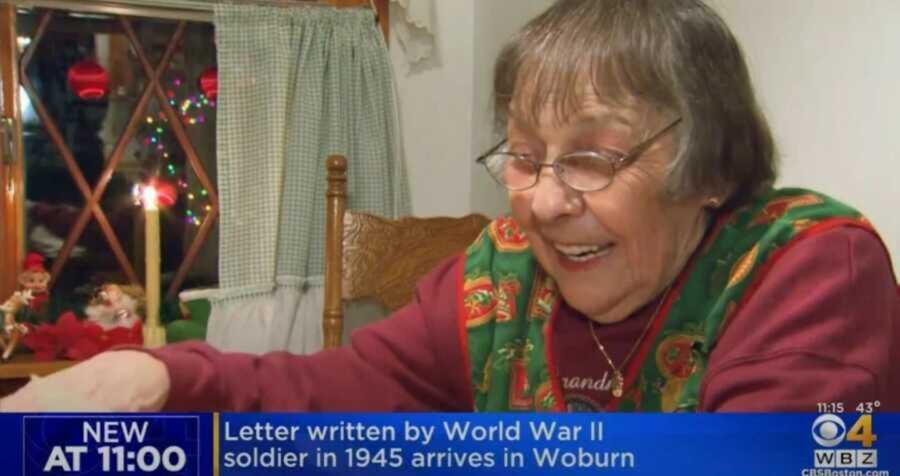 This story originally appeared on InspireMore. Join the Love What Matters family and subscribe to our newsletter.
Read more stories like this here:
'Anyone know single parents who can't afford to get their child's hair done for school?': Mom eases burden for struggling parents in community by braiding kid's hair for free
'Look what y'all did for my baby.': Strangers on Reddit help struggling mom make son's birthday wish come true
Help us show compassion is contagious. SHARE this beautiful story on Facebook with friends and family.