"Oh my gosh. They did this, too.
I sat with my parents last night. Chatting about a kid who'd just sliced his head open on an ill-placed golf club in the yard.
Later we laughed about how one child hates 'grill marks' on hot dogs and yet ONLY wants a tortilla if it has grill marks.
We sat around the firepit and talked about how they, these parents of mine, began dating when they were kids and have now had this life together for nearly 50 years.
They have been here, too.
They have had a life before kids… before me… and then, a whole life during my growing, and now… a different stage of life, sort of 'after.' They have done this, too.
I remembered the first moment I held my firstborn. It sounds ridiculously cliché, but it was almost instant after they showed him to me… the realization, 'Oh my gosh. They did this, too… for me. My parents feel this very feeling for me that I immediately feel for him.'
It all just clicked into place. The gravity of their choice, every day, to be my parents.
I remember the first screams of a colicky baby, my dad walked up and down my hallway, my child in his arms. They had done that, too, before.
I remember the months of nursing and trying to figure out how to get tiny humans to understand the beauty of sleeping. I realized, 'oh my goodness… they did this, too.'
I have called my mom in the middle of a toddler meltdown, "your grandkids…" I'd tell her. She has lived that, too.
I have called to share the moments of sheer joy. A child performing well. A lost tooth. A moment of pure bliss. They have been here, too.
I talk about the frustrations of the minutia and the little stuff that all adds up to be the big stuff. The stuff that we, who are in it now, just hope and pray and put every bit of elbow grease we have into trying to get it 'right', so we raise good humans. Kind humans. Humans who will love us back. They have been here, too.
They hug us before they leave, and each time, in what has become almost comical, my dad says to me, 'You guys are doing a good job.' And I realize that he is telling me that because he knows — he's been where we are, wondering if we're getting it right — what it means to just hear those words, every so often.
They have been here, too. They've lived the long nights. The meltdown moments. The days where you beam and count it all joy. The times where you want it to slow down. The moments you need to just pass. The life that grows in all the cracks and the sun that shines because you get to be in the lives of these people who are pieces of you.
They did this for me, too. And now, they get to watch us make our own mistakes. Win our own victories. Try to figure it all out. Knowing very much more than most that the biggest thing to remember is just to love and to love so big.
And for all the moments ahead of me, I remind myself, 'I am not alone in this. Millions have done this, too. And those two, they did this… for me.'
What a beautiful gift they've given me. I just hope they know how big I love them, right back. For all of it."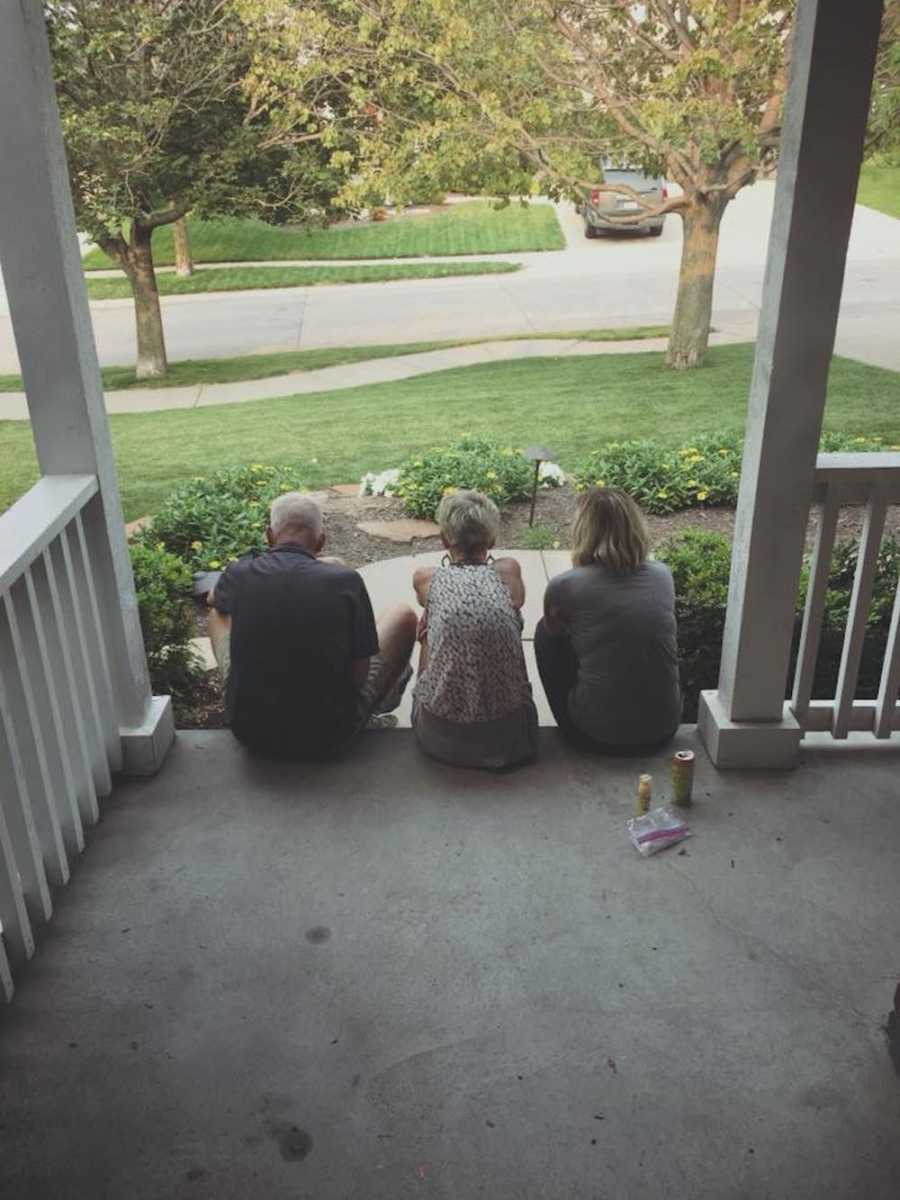 This story was submitted to Love What Matters by Ashli Brehm. TYou can follow her journey on Facebook and Instagram. Subscribe to our free email newsletter, Living Better—your ultimate guide for actionable insights, evidence backed advice, and captivating personal stories, propelling you forward to living a more fulfilling life.
Help us show compassion is contagious. SHARE this beautiful story on Facebook with your friends and family.