A New York woman who was in desperate need of a heart reunited with the family of the man who donated his after he died in an unexpected tragedy last year.
Elisabeth Kepley, 58, was placed on the transplant list in December 2016 after sustaining severe damage to her heart during chemotherapy treatment years before, WABC reported.
Then, on April 30, 2017, Kepley finally underwent surgery after she was matched with an available heart. But, with every organ donation comes a tragic backstory.
Kepley's new heart once belonged to 30-year-old Rob Maresca, a fellow resident of Westchester County, just north of New York City.
Maresca had died unexpectedly, shortly after falling off a ladder at work. Despite the tragedy, his death gave Kepley a new lease on life and a much healthier heart.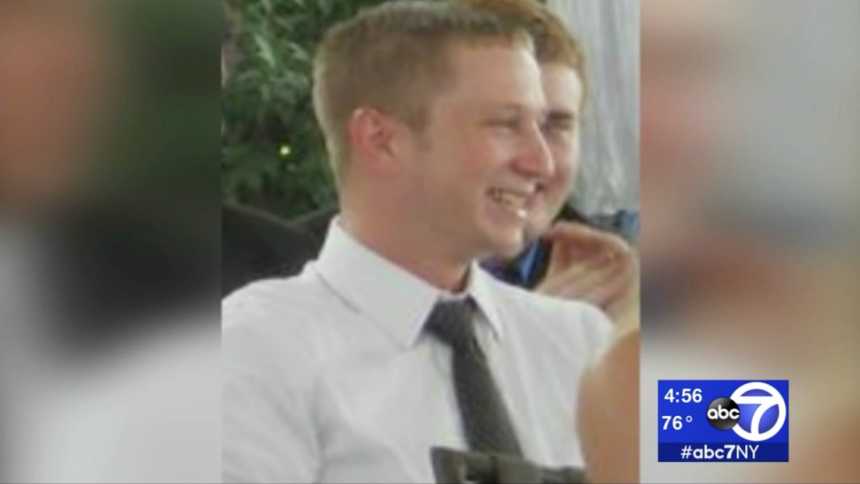 After the surgery, Kepley even bonded with Maresca's family.
"There are no words to describe my thankfulness," she said of the family's kindness. "Their hearts were broken, but they were thinking of someone else."
More than a year after the surgery, Kepley is thriving. She even finished in fifth place during the triathlon competition of this year's Transplant Games.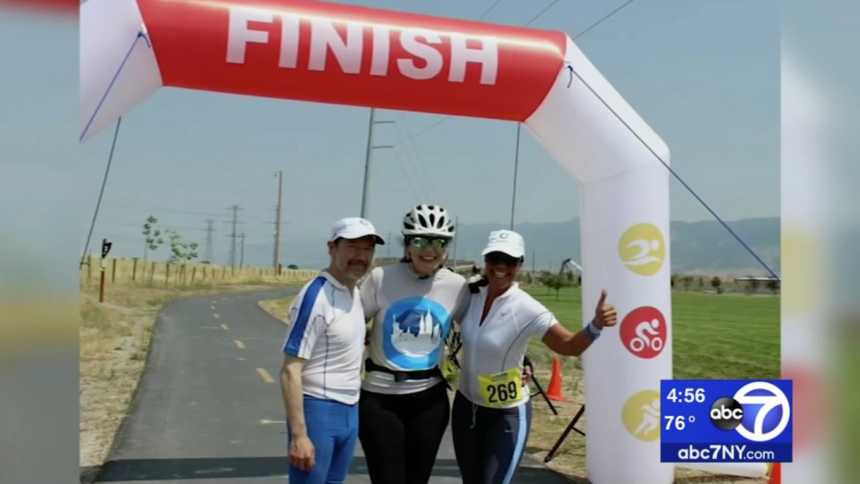 On Wednesday, Kepley reunited with Maresca's family at the same place they met: the Westchester Medical Center for National Organ Donor Enrollment Day.
There, Kepley presented Maresca's family of a portrait she painted of him.
Maresca's father, Robert Maresca, Sr., was visibly moved after the portrait was unveiled, placing his hand over his mouth at the sight of his late son.
On Organ Donor Enrollment day, heart transplant recipient presents portrait of her donor to his family. @LiveOnNewYork @WestchesterMed pic.twitter.com/yTYq8kmpJ8

— Marcus Solis (@MarcusSolis7) October 10, 2018
Maresca, Sr. told WABC that Kepley is "like a member of the family."
"It's like having a piece of him with me all the time," he said. "It's almost like, if I wanted to talk to him, I can call her."
Kepley is vocal about her journey on her Facebook page, where she has posting tributes to both Maresca and her daughter, who, while in medical school, drove her to the hospital on the day doctors deemed her heart too weak and placed her on the transplant list.
Hey everyone! I just wanted to show you my donor, Rob Maresca, love in action, donating his blood while he was alive. I received Robs Heart on 4.30.2017. Many Blessing offered up to his family❤️❤️❤️

Posted by Elisabeth Kepley on Friday, August 31, 2018
The goal of the event was to increase awareness of the importance of organ donation. While a New Yorker dies every 18 hours waiting for an organ transplant, only 33 percent of New Yorkers are registered as organ donors, according to LiveOnNY.
Help us show compassion is contagious. SHARE this story on Facebook with your friends and family.