"My cousin Emily has a 10-year-old son named Ryker. Ryker, who loves cats, was very excited to get his new lunchbox.
Unfortunately because of its colors, or because it has cats, or both, he was teased about it by other boys in his class. He even wanted to stop taking his lunch so he wouldn't be teased about it any longer.
I have decided, however, to stand with my little cousin and show him that a man can love whatever he wants and not be afraid to express that love.
So I have ordered the same lunchbox for myself and proudly carried it to work today at my large, conservative, corporate workplace. I've told anyone who asked the story behind my lunchbox and every single person now stands with Ryker too.
There's no one way to be a man. Men can be colorful. Men can be expressive. Men can be emotional and silly and gleeful.
I love my new lunchbox and I hope Ryker and all the other boys out there can see that their passion and self-expression is never something to be ashamed of."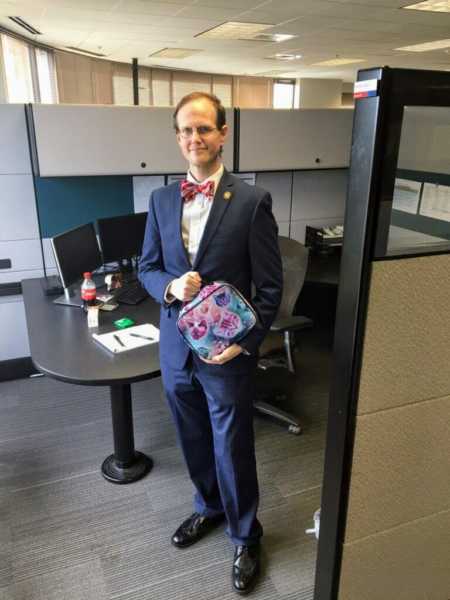 This story was submitted to Love What Matters by David Pendragon of Charlotte, North Carolina. Submit your story here, and be sure to subscribe to our best love stories here.
Show the world that no one should be afraid to express their own love and passion. SHARE this lovely story on Facebook or Twitter.
SaveSave
SaveSave
SaveSave