"I'm typically not big on making New Year's resolutions; at least, that's not what I like to call them. For the past few years I have set goals or decided on something that I would focus on for the upcoming year. As a writer, this is usually easy because when it comes to growing my audience or breaking though to a new publication, there are always goals to set.
As 2019 was approaching, again, I started thinking about my focus for the new year. One word kept coming up. Every time I thought about the goals I wanted to set; the same theme kept floating through my mind. When thinking about the year 2019, there was one thing on my mind: commitment.
Sure, being committed to my writing was easy. I set different goals for my writing with the firm belief that I will miss 100% of the chances I didn't take. Therefore, I was, and still am, committed to taking risks. The fear of rejection can hold you back but if you are willing to take the risk, the payoff may be better than you ever thought it could be. But, if you don't try, you will never know.
In other ways, though, commitment was going to take a bit more effort. I decided that I was going to commit myself to keeping important relationships not just alive but thriving. Where would we be in this life without having people around us to celebrate with? Or having people to listen to us, or for us to listen to them? It can be hard to maintain relationships, but we are missing out on so much when they are gone.
The hard truth? Life gets busy and it becomes way too easy to let friendships slip. It's so easy to cancel a lunch date. It's so easy to go days or weeks without checking in. Our lives are busy and full and sometimes complicated, but I stand firm in my resolve that no matter how busy I am, there is time for what matters. Friendships matter.
This is a picture of me and my lifelong friend. We've known each other for 40 years. We met in Kindergarten and our school quickly decided to separate us for the rest of our educational lives because we talked too much. We have lived in the same city and we have lived apart. Somehow, no matter what stage of our life, we have managed to remain connected.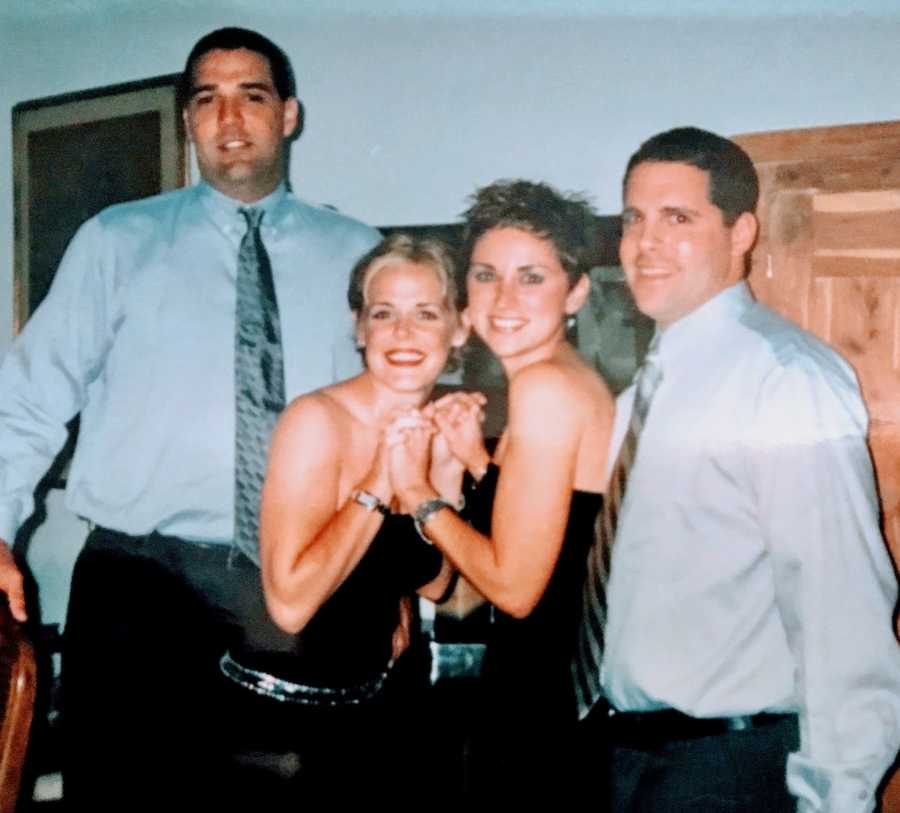 In the summer of 2014, fate brought us together in the same city. Our kids were now in the same school, even the same class. Here we were, both married, raising children, praying, volunteering, and fully engaged in our own lives ­­–– living about 2 miles away from each other. Despite our proximity, we would hardly see each other.
'This doesn't make any sense!' I said to her one day over lunch. And then I made a proposal. It was December, so the start of a fresh new year was approaching; the perfect time to make a commitment. We agreed, and at the table committed to meeting up for lunch or coffee every month. The only valid excuse for backing out of these meetings would be death, or near-death illness. Otherwise, we show up.
At the time we were 44 years old and made a commitment over a pinky promise. I'd say that's pretty serious.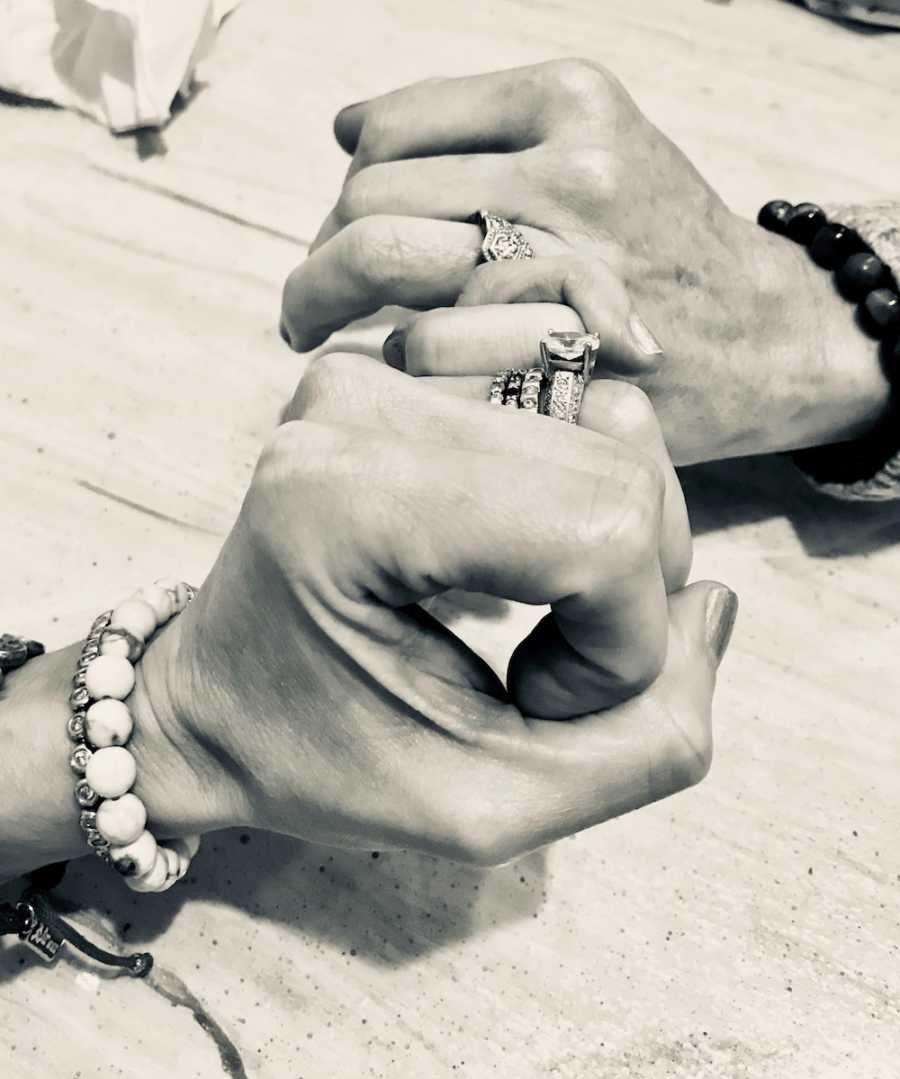 As we begin the last few months of 2019, I can say that we have honored our commitment. In fact, I'd say we honored our friendship. We successfully met up every month for what has been all of 2019. We planned our monthly meetings around our schedules but always made it happen. Only once did we count the swim meet that we were both attending as our time together –– what can I say, October was hard for all of us.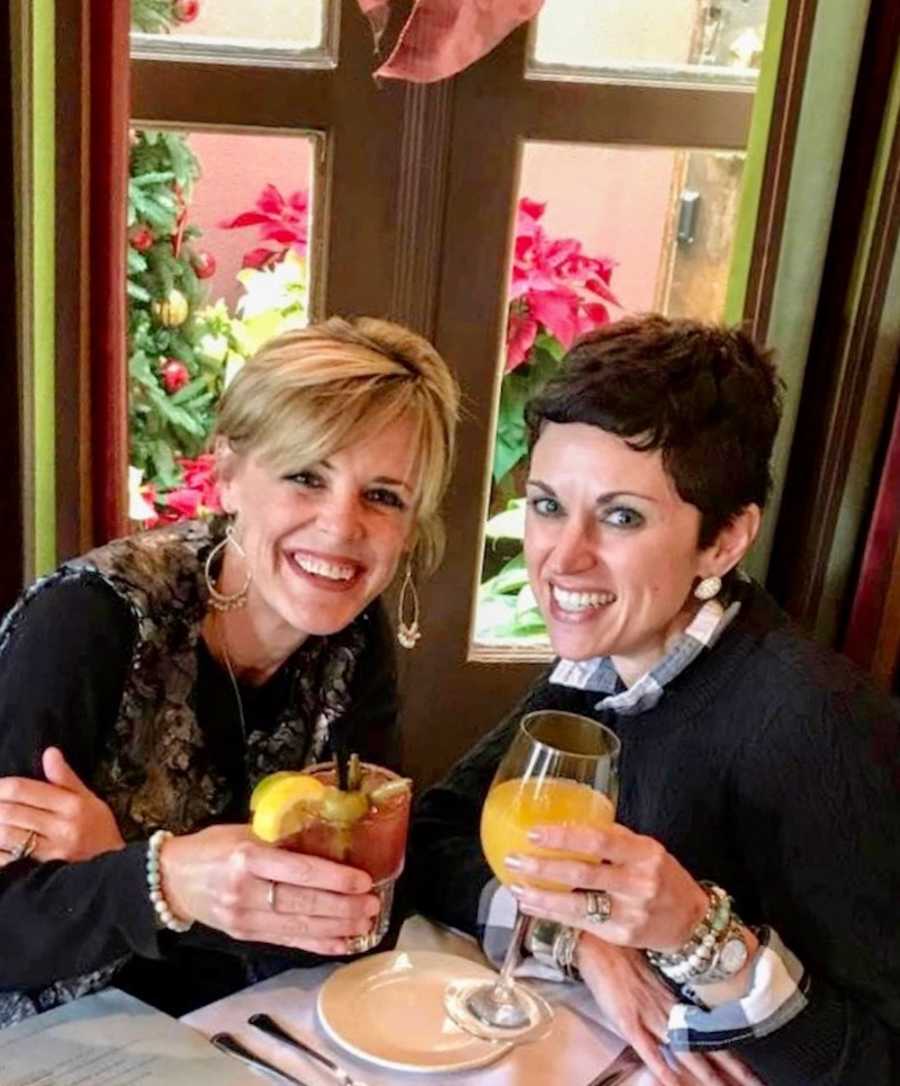 Over the past few months, we have laughed together, and faced disappointment together. She held on to me while I waited for my father's biopsy results. I listened while she navigated her own family's changes. We encouraged each other with text messages and calls, usually involving silliness and laughter. That's the thing about good friendships –– they bring such joy to our lives and we can all use more joy.
So, my focus for 2019 was commitment. Commitments that were easy and commitments that took more work. What are you committed to?  I committed to our friendship over a pinky promise and in doing so brought more love, joy, and support to my life. I will always miss every chance I don't take, and in this case, taking the chance to refuel a friendship turned out to be the best commitment I could have ever made."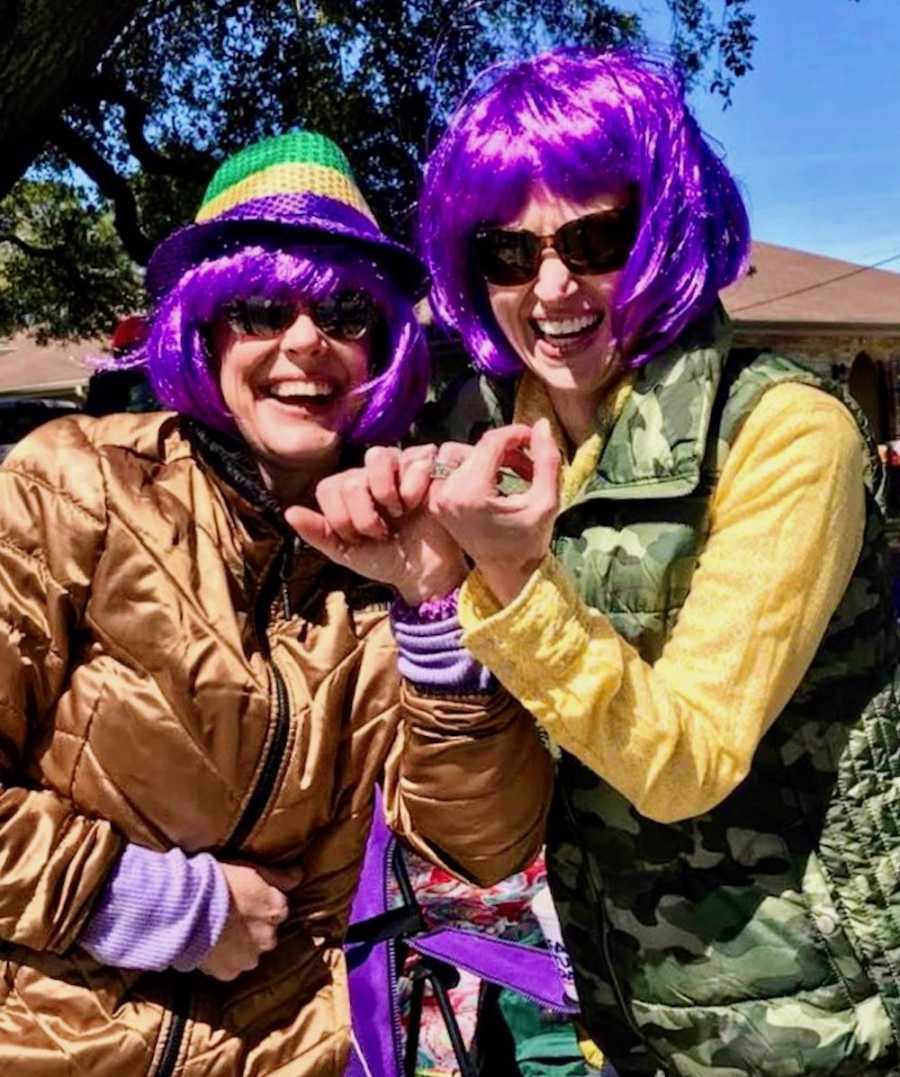 This story was submitted to Love What Matters by Melanie Forstall, 45, of Baton Rouge Louisiana. You can follow her journey on Instagram here and Facebook here. Do you have a similar experience? We'd like to hear your important journey. Submit your own story here. Be sure to subscribe to our free email newsletter for our best stories, and YouTube for our best videos.
Read more stories like this:
'No one is cleaning their house every day. No one is having sex every day. We are ALL losing our crap.': Mom insists 'you're amazing' at motherhood even when it doesn't feel like it, 'To them, you are everything'