"Social distancing has been a way of life for me for half of my existence, ever since I received my first transplant at 19-years-old. There is so much familiarity with how I'm living my life right now because of COVID-19, except what is weird is the rest of the world is doing the same thing, too.
I've spent a lot of my life in quarantine and navigating the experience of being isolated from others, due to my health issues. My health journey started with a grand mal seizure at the age of five.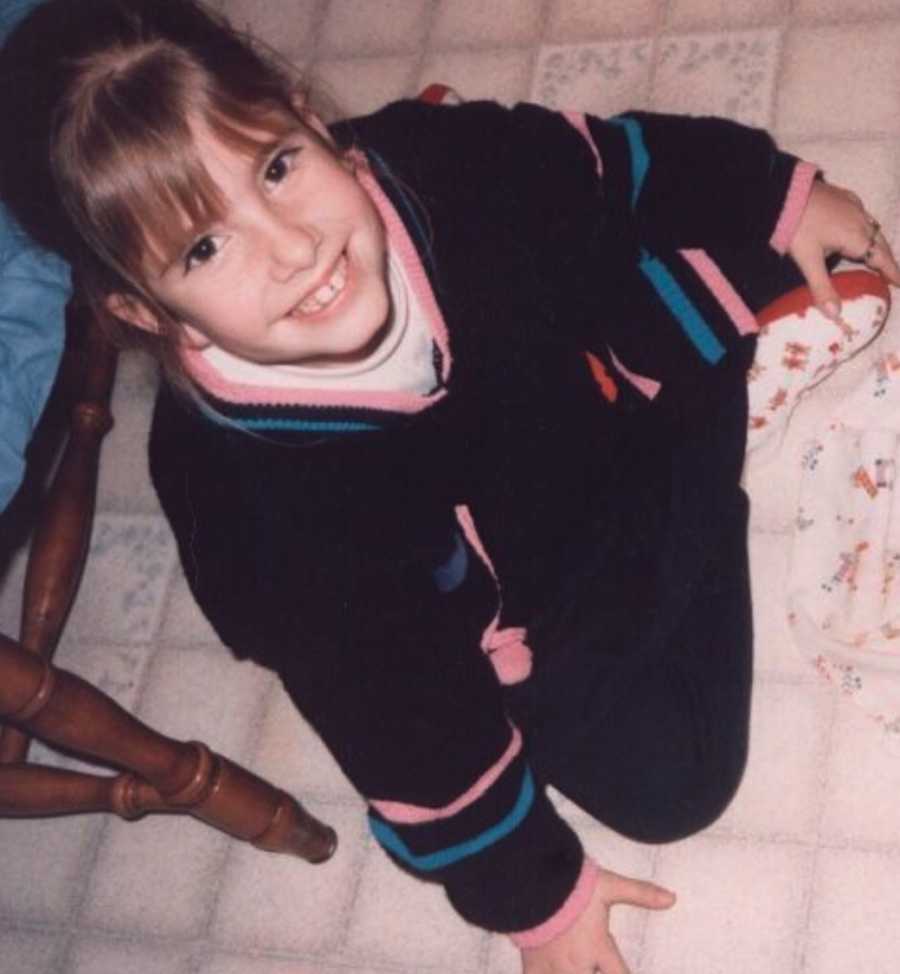 I was diagnosed with polycystic kidney disease (PKD) at 10. I had scoliosis back surgery, where Harrington rods were placed on both sides of my spine when I was in eighth grade, which led to homeschooling and a six-month recovery at home. I was in the hospital and missed the first half of my senior year due to cyst bleeds from PKD.
After two months in college, I became severely ill and spent almost a year in the hospital until I received a kidney transplant at 19.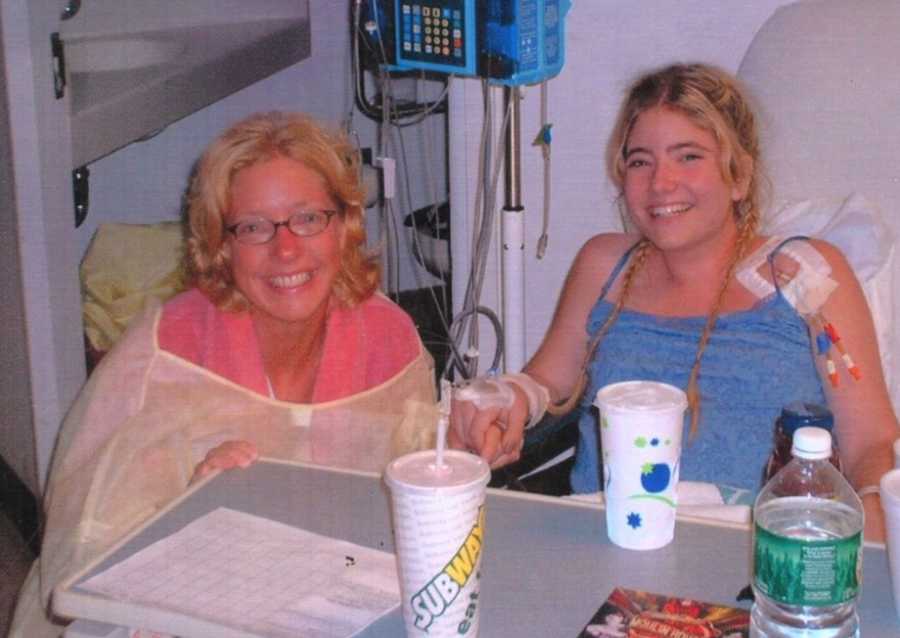 The year following the transplant was spent secluded from others because of my suppressed immune system.
In my early 30's, a disk herniated below my Harrington rods and led to surgery and a long recovery at home. I became severely ill again in my mid 30's, due to polycystic kidney disease, which included over a handful of sepsis episodes and the need for a lifesaving liver transplant in 2018.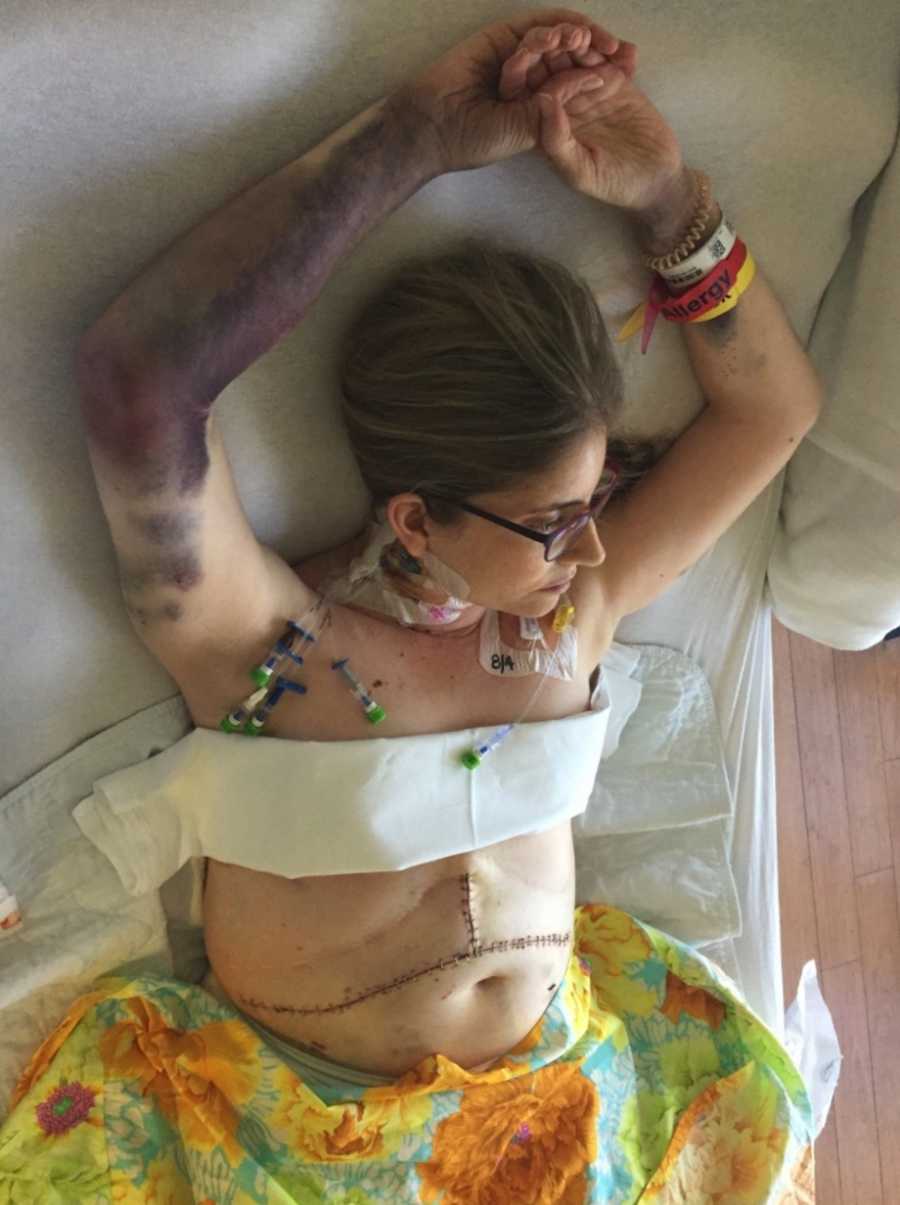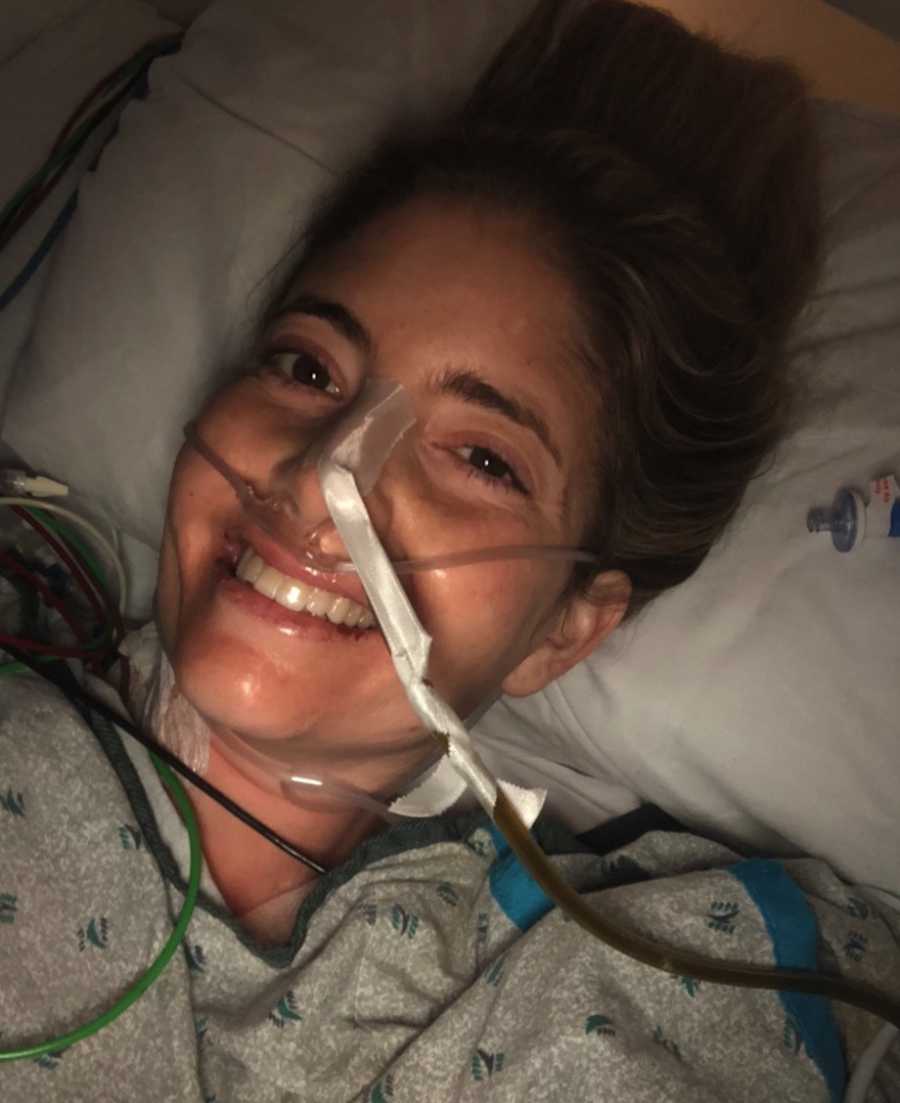 My journey has been full of transitions, experiencing a life change in a split second, being reintroduced into some kind of normalcy of living, and then having it stripped away from me because of life-threatening health issues. Now at 37-years-old, I am almost 18 years post-kidney transplant and one and a half years post-liver transplant. Right before COVID-19 arrived, I had just returned to living my best life. Thanks to my recent liver transplant and third chance at life, I was returning to a new normal and felt I was the healthiest, happiest, and best version of myself than I've been in years.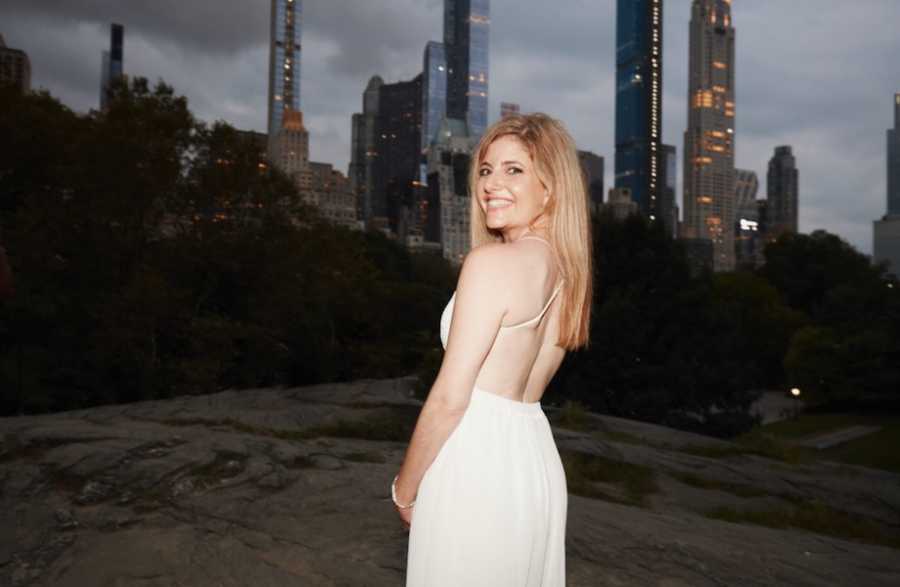 Then, BAM! That world was taken away from me. This all feels a bit like déjà vu, like all of those other times when something out of my control put my life on hold and forced me to adapt to a new normal. Today, for my husband and I, our current way of life because of the coronavirus feels like it did pre and post-liver transplant, except I'm healthy. I'm very grateful to be able to say that and feel it after being severely ill for so long.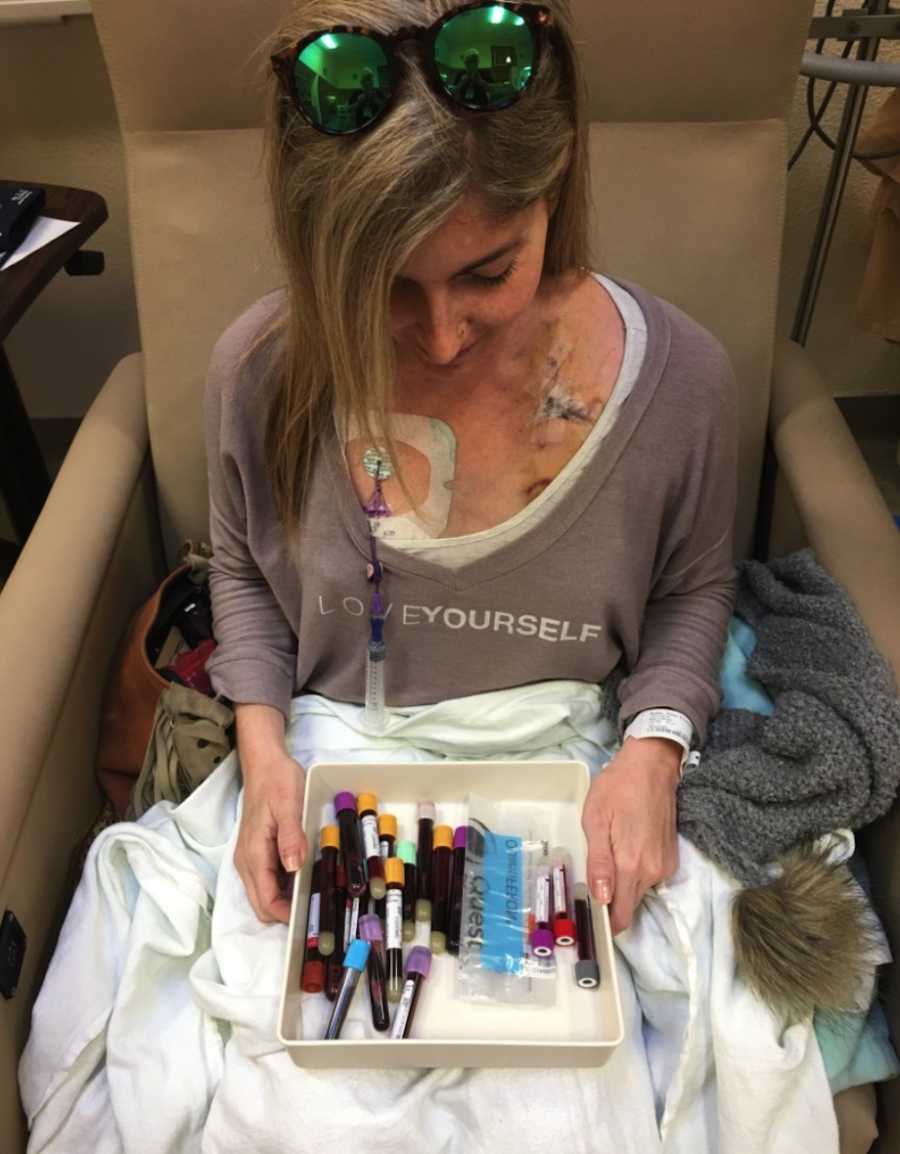 It is almost like the world is currently living like an immunosuppressed transplant recipient and getting a better understanding of some of our ways of life. When you have a suppressed immune system but look completely healthy, it is sometimes hard for people to understand our new way of living, how we can get sick easily and the gravity of us becoming ill. It has been wild to see the rest of the world have this eye-opening experience of being removed from society, isolated, scared of germs, wearing masks and gloves and living in fear of one another and the unknown – which are all part of post-transplant life. There are hundreds of thousands of other people like me in the United States, who have walked this same path, who treasure their second chance at life, who have faced death and know how precious our health is, and who fight hard every day to stay healthy and live the best quality of life possible. And now we fear the great health we have fought and worked so hard for could be taken away from us because of a virus, because of people not listening and not taking it seriously.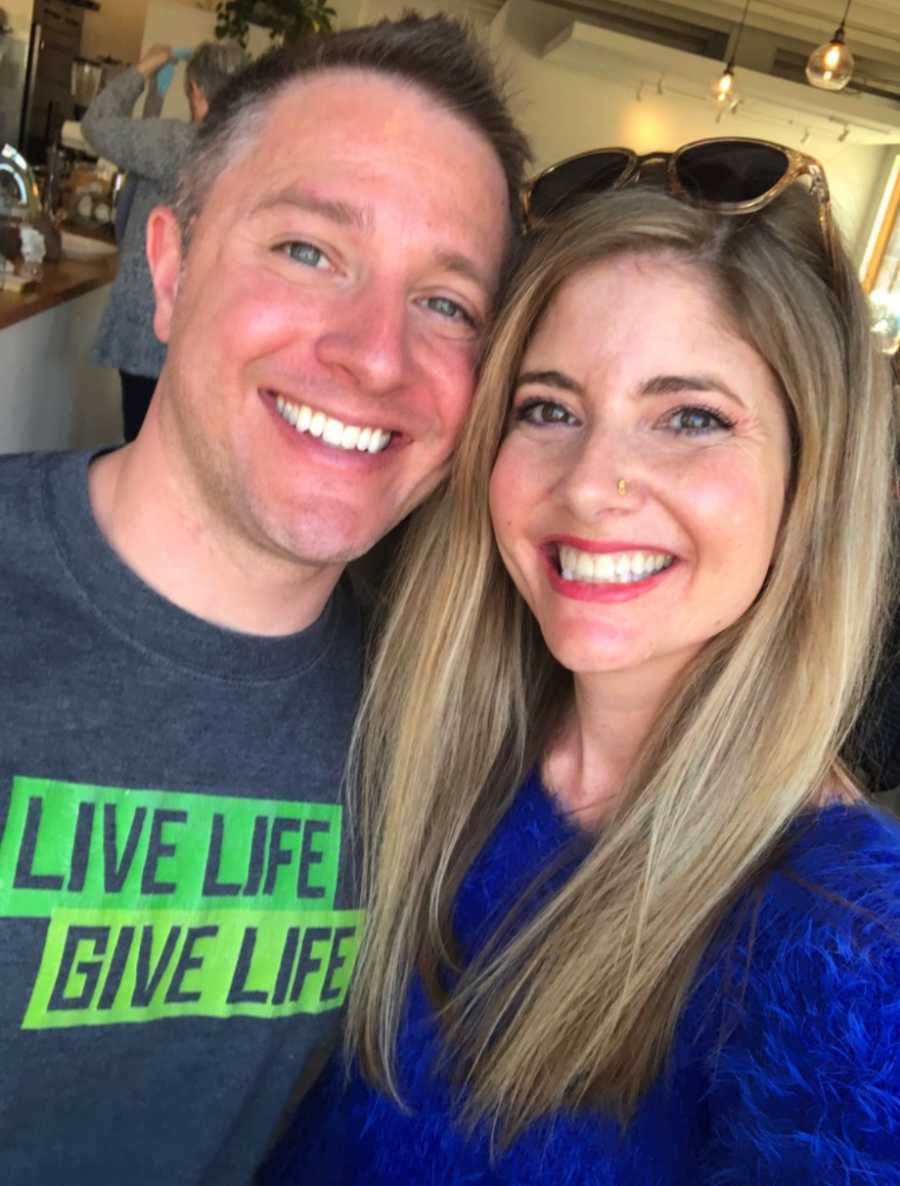 This is a super scary time for high-risk patients and a shock for people who have never endured anything like this in their lifetime. We are all living in a waiting zone, removed from most of our friends and family, and managing fear of the unknowns. How do we endure such uncertain times? Here are some things that have helped me to keep moving forward throughout challenging health hurdles. I hope they help you during these unsettling times with COVID19:
– Approach life one task at a time to help keep things manageable and less overwhelming.
– Create a schedule for each day. We are not used to being home all of the time and having a daily schedule/routine can help us feel organized, productive, provide comfort, and help us not feel so distracted by all of the stress.
– Stay focused on the current moment. Don't think too much about the entire day or big picture, as it can cause stress and anxiety from all of the unknowns.
– Realize most things are beyond your control, so focus on things you do have influence on.
– Find little things which make you feel normal: get out of comfy clothes, get dressed for the day, do your hair and make-up.
– Find a healthy escape from it all: a breath of fresh air, watching a movie, listening to music, meditating.
– Keep moving, go for a walk, make sure you don't stay sedentary for long periods of time.
– It is okay and important to ask for help.
– Stay connected by phone, FaceTime, Zoom calls and/or social media. Make sure you stay in touch with your friends and loved ones and don't distance yourself emotionally from others.
– Be kind to yourself, your mental health is just as important as your physical health.
– Never underestimate how adaptable you are to change and the power of positivity.
– Try to shift fear to gratitude.
– Know that you are not alone.
April is National Donate Life Month. A month dedicated to honoring donors, transplant recipients and anyone who has been touched by organ, eye, and tissue donation. As a passionate patient advocate, this is a special month for me to share my story and express my gratitude to both my kidney and liver donor.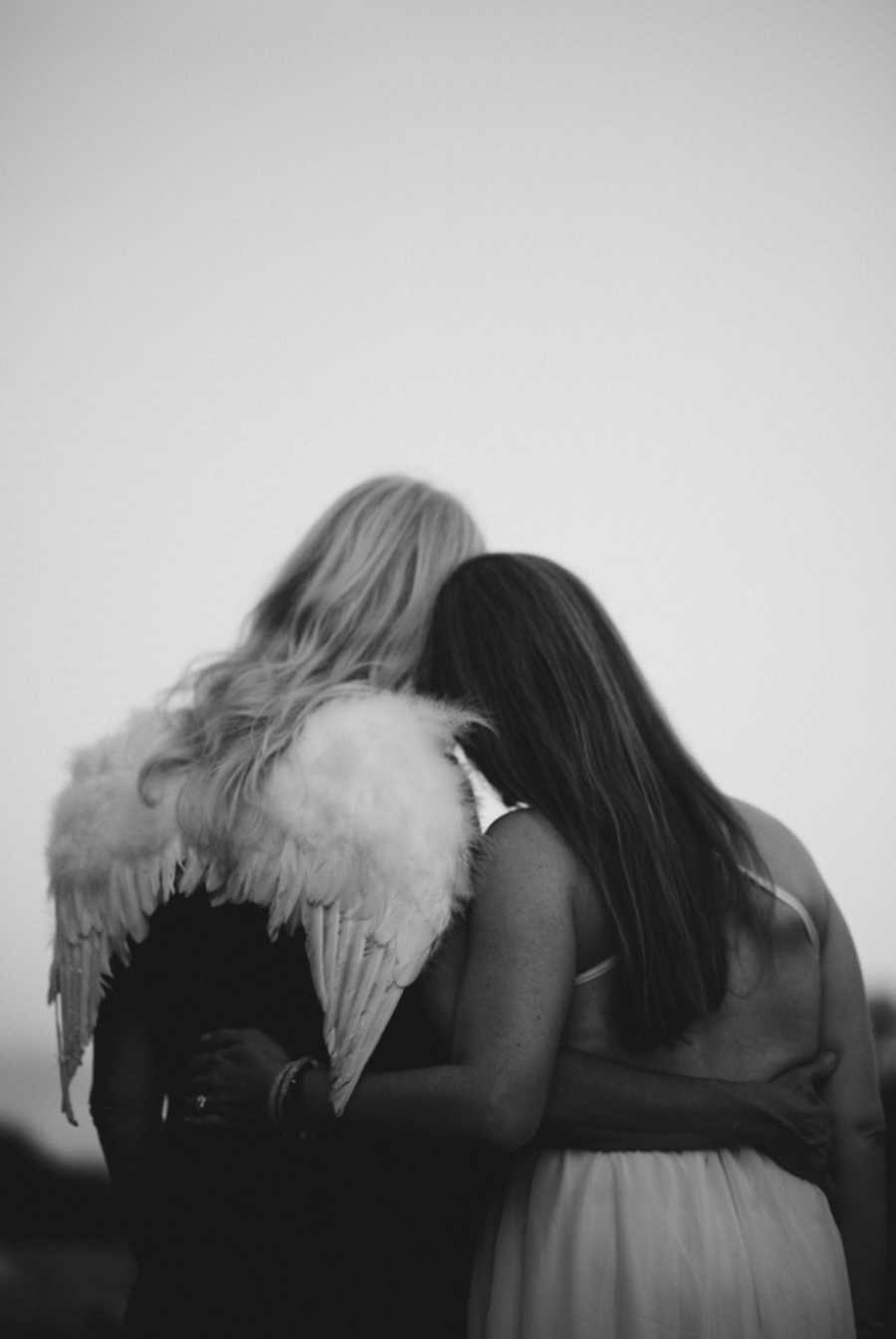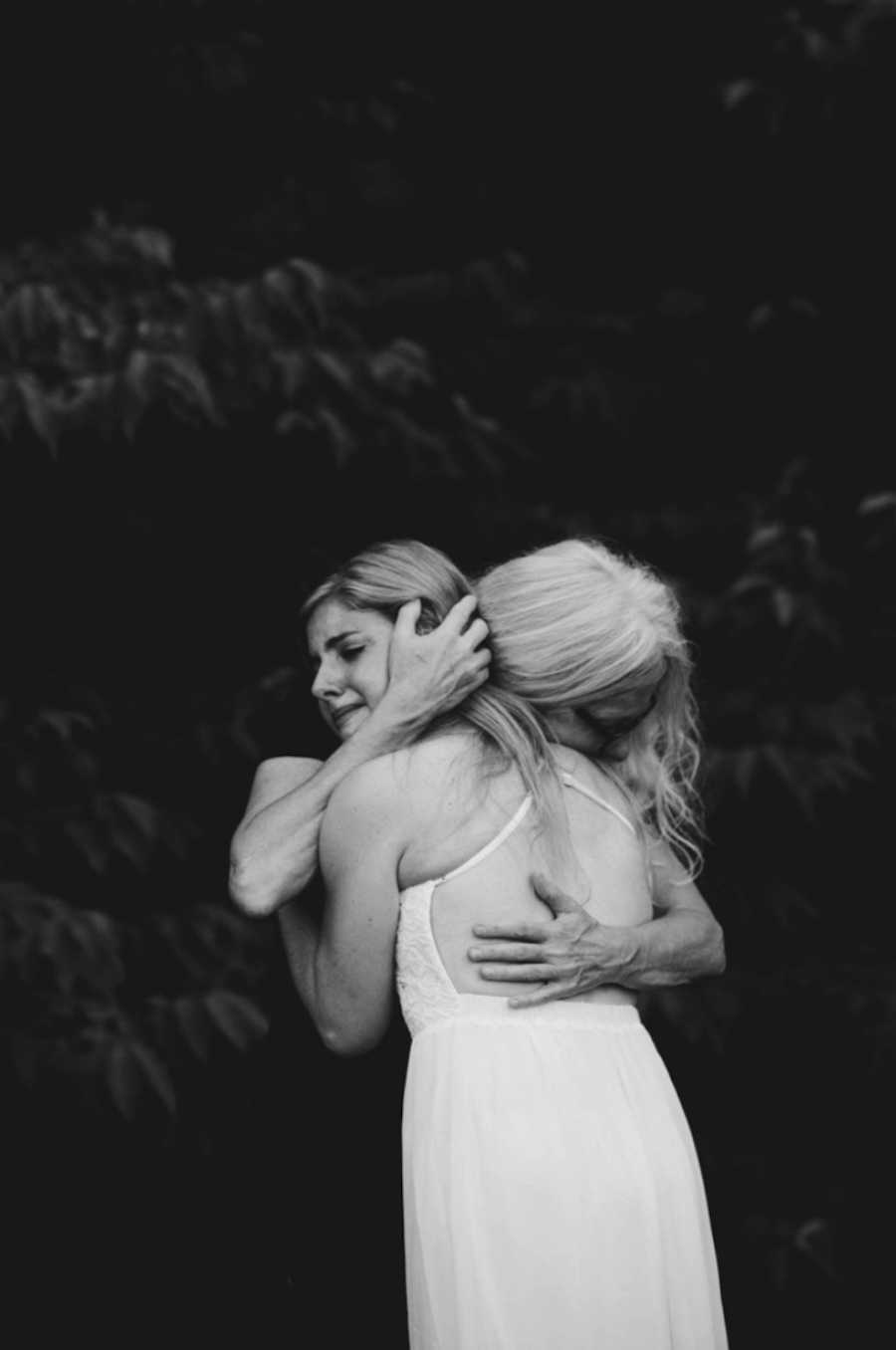 We are all being impacted by the coronavirus in different ways. I feel so sad for the people whose transplant surgeries have been put on hold because of the current times. I have empathy for the people desperately waiting to receive 'the call' that their lifesaving organ has arrived. One of my most special memories is waking up from my liver transplant surgery and seeing my father and husband walk into my ICU room. I knew I was alive and was going to be okay.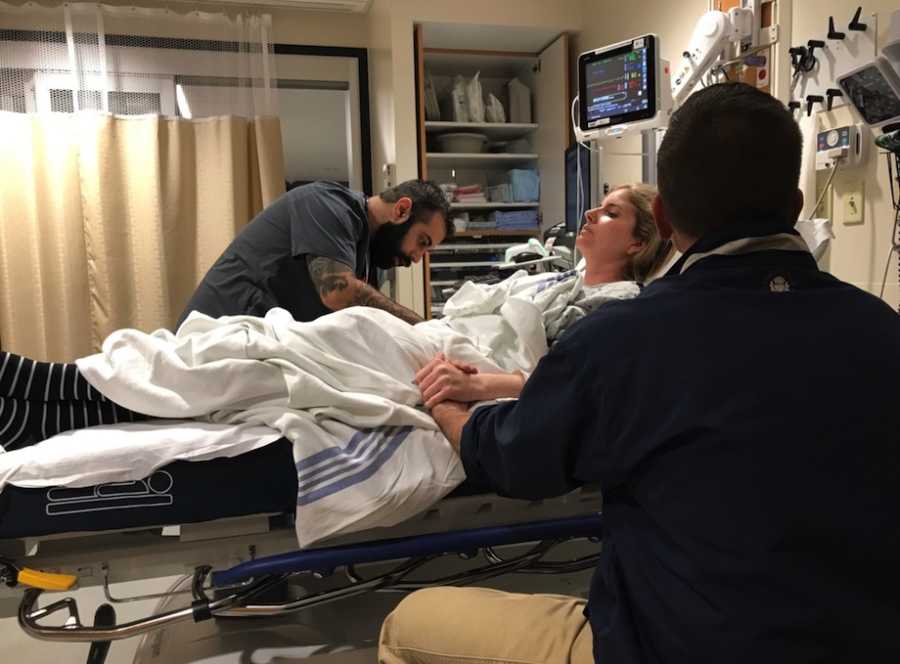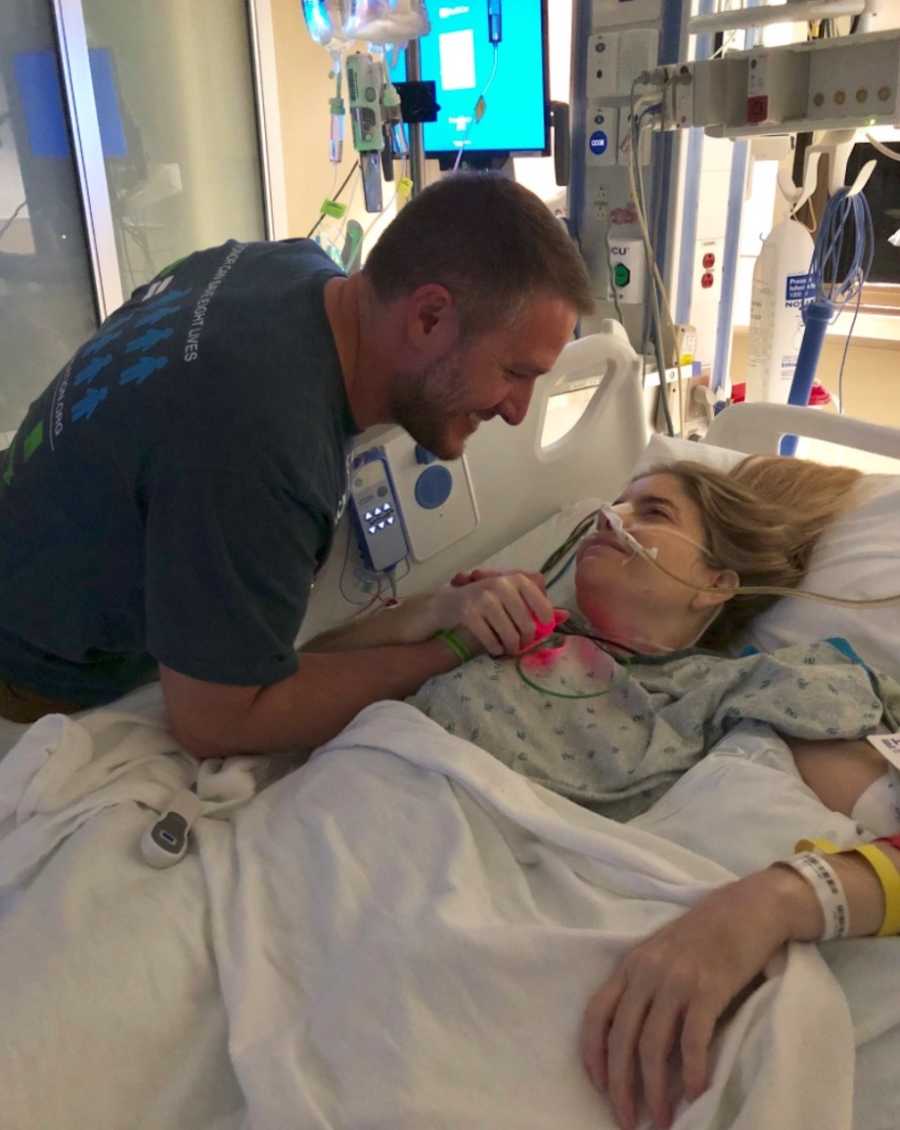 With this in mind, my heart aches knowing visitors are not allowed in the hospitals right now and patients will not see their loved ones when they wake up from surgery and to help them through those really hard first days post-transplant.
I am so grateful for the incredible doctors, nurses, and healthcare professionals who are putting themselves at risk to continue to care for us and help us live our healthiest and best lives. I am so thankful for my current state of health and hope myself and many others won't have to endure this virus. I fear myself and many will have to continue to live an isolated life until a vaccine is discovered. However, I will do whatever it takes to protect the precious restored health I have been gifted.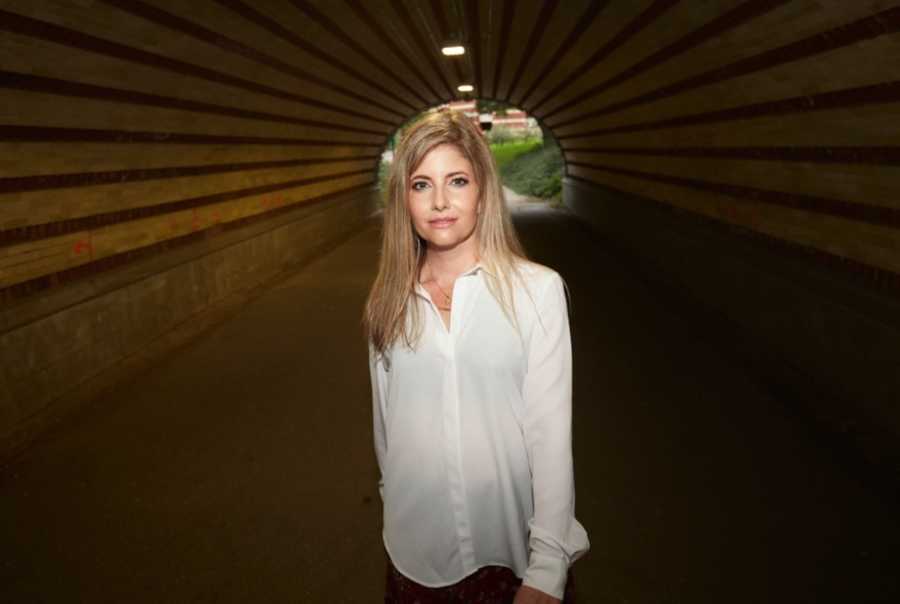 Organ donation has gifted me with a magnified perspective I believe I would not have otherwise. I treasure the little things that bring such meaning to me each day. I feel more alive and I don't take anything for granted. The simple act of waking up and having the opportunity to live another day feels amazing and monumental to me.
I hope stepping into the shoes of a transplant recipient for a couple of minutes helped exemplify the importance of social distancing, how together we can all get through this and the importance of maintaining these hand washing and careful hygiene habits long after COVID-19 to help protect one another and our high-risk friends. We are lucky to be alive, so let's unite in choosing selflessness and kindness and say 'yes' to organ donation and protecting each other from COVID-19. We have the power to save lives and flatten the curve. Please share if you're with me."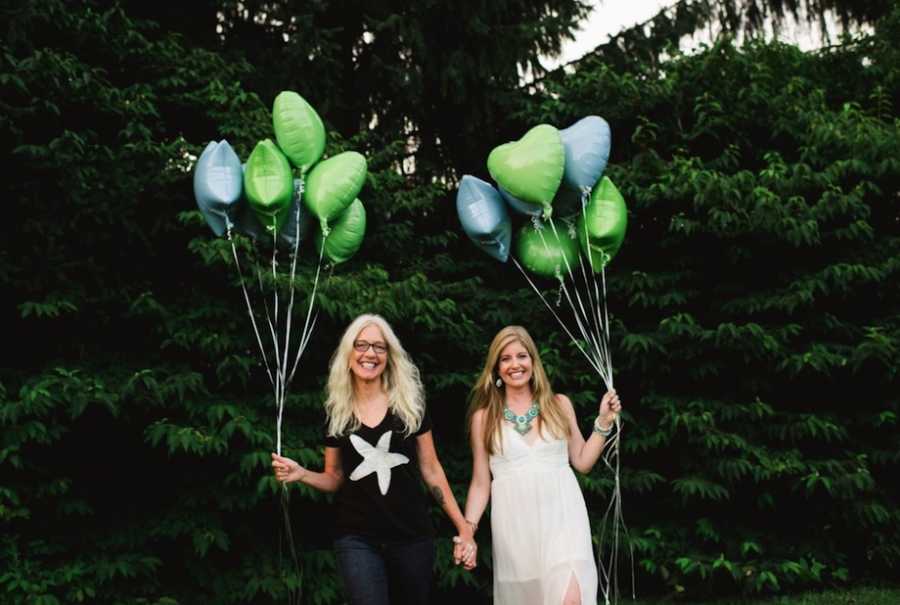 To learn more about and register to be an organ donor, visit Donate Life.
This story was submitted to Love What Matters by Valen Keefer from Sacramento, CA. You can follow their journey on Instagram, Facebook, and their website. Do you have a similar experience? We'd like to hear your important journey. Submit your own story here. Be sure to subscribe to our free email newsletter for our best stories, and YouTube for our best videos.
Read more touching stories like this:
'We think you had a heart attack.' I knew what was coming, the URGENT TRANSPLANT LIST.': At 28, woman suffers heart failure and sepsis, 'It's HER heart that keeps me alive'
'It's amazing, two strangers could be the most important people in my life': 23-year-old details brave donor journey through cystic fibrosis
SHARE this story on Facebook or twitter to encourage the beauty of organ donation.