The Pacific NorthWest is known for its natural beauty, hippie cities, and rainy days. For many, it's an idealistic place to live and visit, but for people of color, it may also come with a tinge of fear. Trying to figure out whether or not a place is safe and accepting is a difficult reality, especially in this area of the country.
Anthony and Marlie Love felt this uncertainty when they moved to Seattle in 2019, finding a lack of resources to understand where was a safe place to go as they traveled around their new home.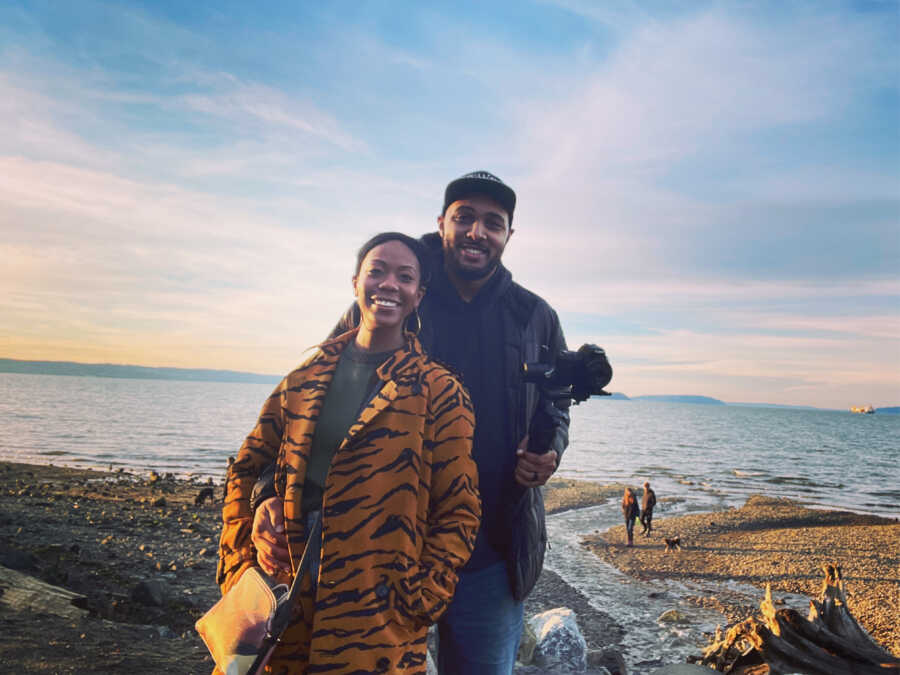 "We promised ourselves that we would go out and explore our 'new' home as much as we could and immerse ourselves in the PNW culture," the couple tells Love What Matters. "As we were planning our adventures, we felt a bit uneasy because we weren't sure what places would be unwelcoming to people who look like us. We tried to Google resources and didn't find any. So, in October 2019, we decided to be that resource and start Traveling While Black."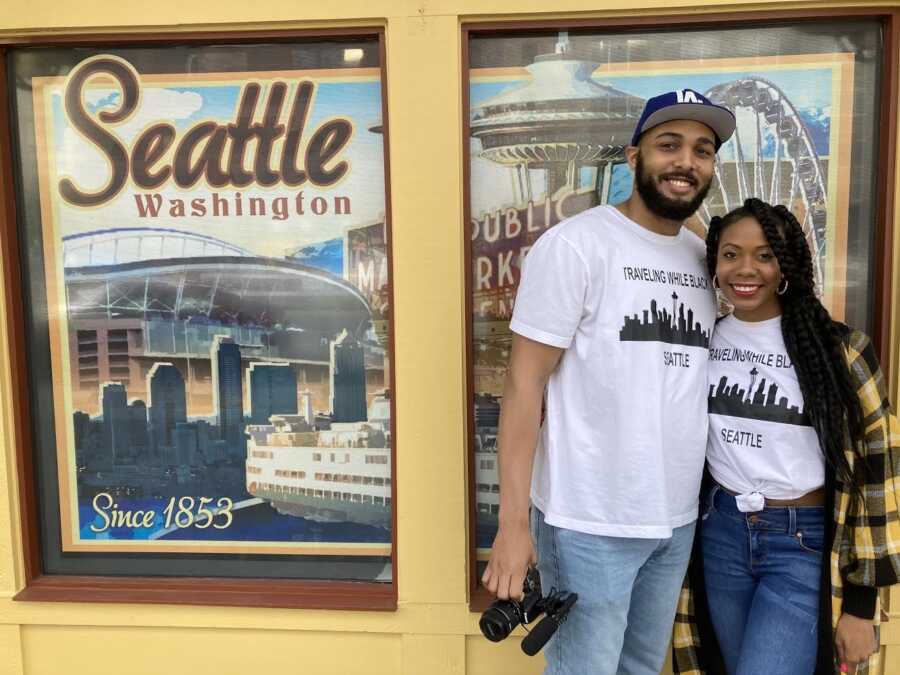 As they travel around, the pair document their experiences on YouTube to share with others. They rate each trip on a 1-5 scale with categories of drive grade, level of fun, and comfortability for black people. Their trips have shown them both the beauty of the Pacific NorthWest, but has also reinforced why they need to continue their work.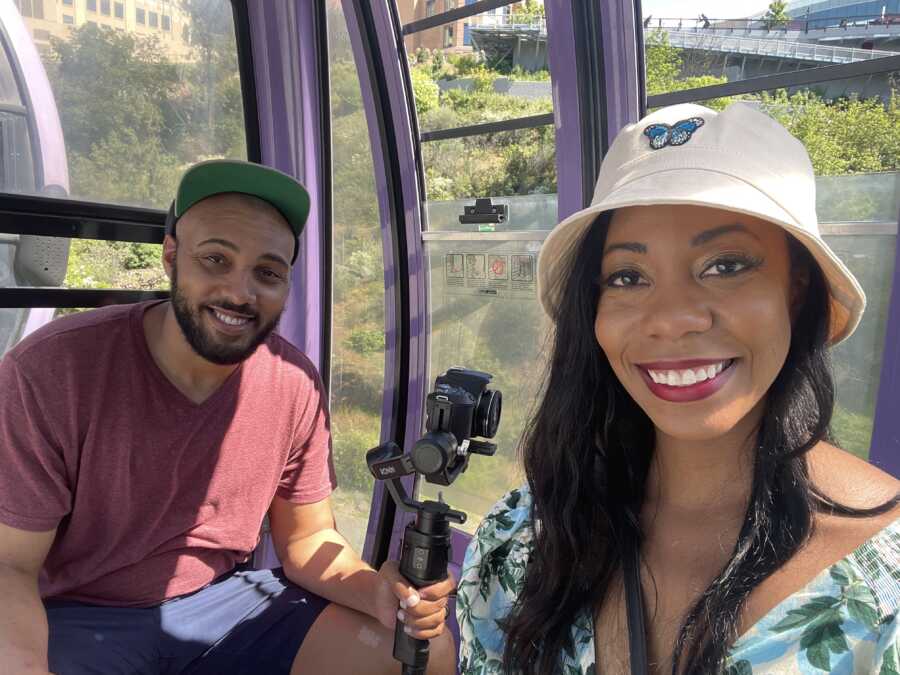 "We've had some really great experiences and a few questionable ones. Our most uncomfortable experiences is definitely our visit to a town that's known for the Twilight series. Once we spoke out about it, it was eye opening to see just how many people had the same negative experiences within that particular town," they say.
"But what we found most interesting about the experience overall was that with all of our prior research was focused solely on the Twilight tourism, we missed the red flags, such as an horrific story of a interracial family being threatened and basically ran out of the town. The story was covered in the local news just a few months before our visit."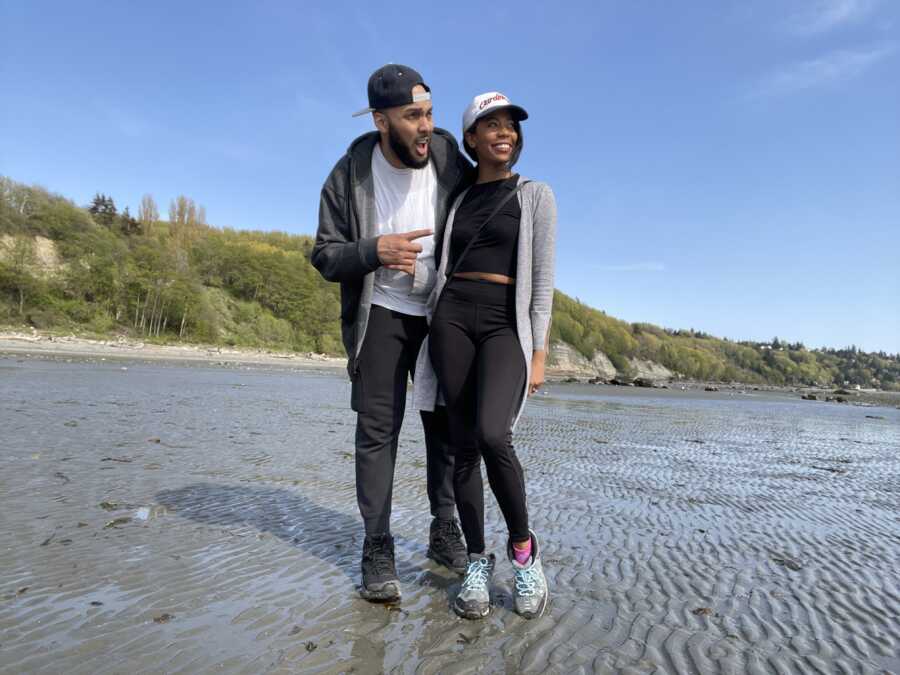 These kinds of experiences, however, have not overshadowed the joy the couple has experienced from their travels and everything they are learning about the Pacific NorthWest and what it has to offer.
"Our view has changed for the positive. We love living in Seattle and exploring the PNW. We want everyone to come and see what we are experiencing," they tell Love What Matters. "This area is BEAUTIFUL and so unique. The more we see, the more we tell ourselves, we can't ever leave this area."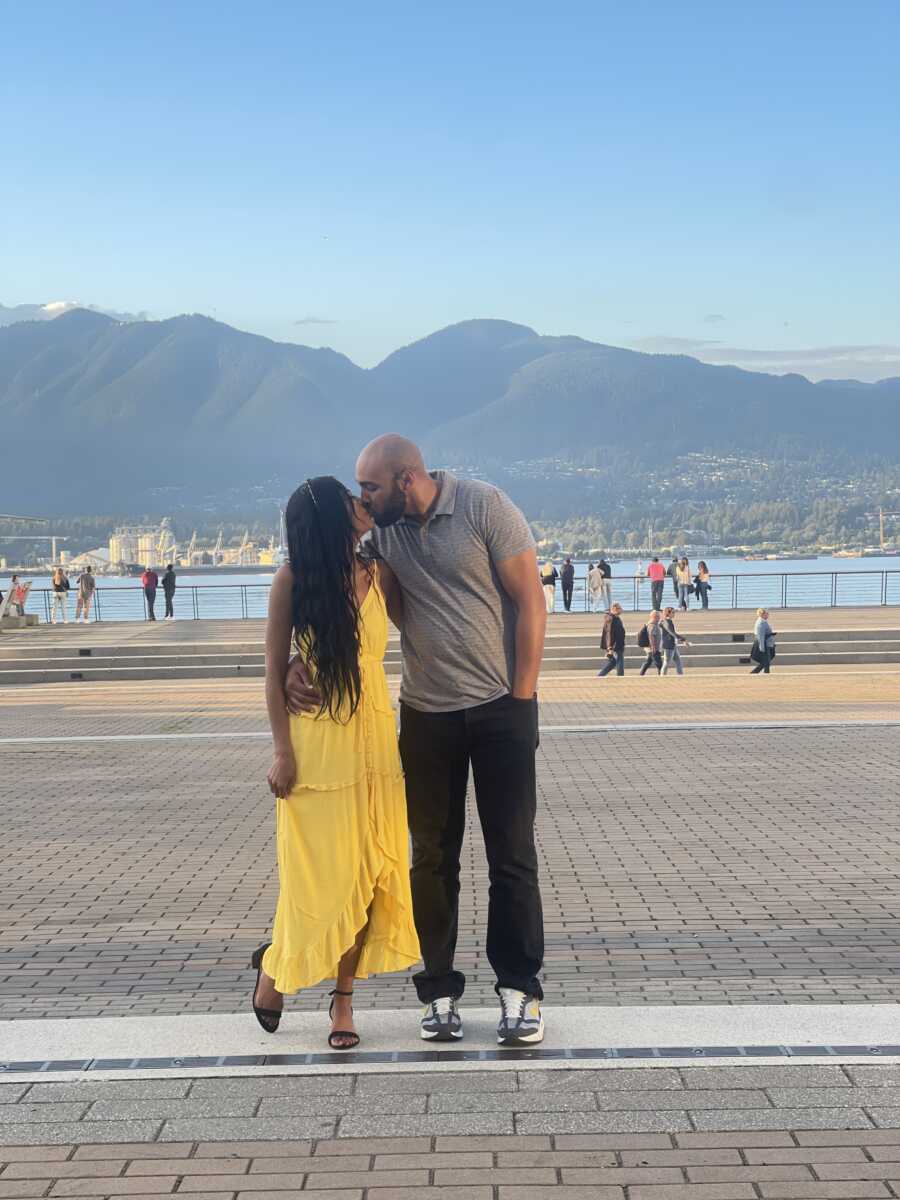 They hope to share this joy with other black people, to enable them to travel without any lingering fear or doubt.
"People love to see where we go and plan their trip too. People also thank us because they can relax when trying new things, instead of having the nagging thought of 'is this safe?' in the back of their mind," the couple tells Love What Matters. "We know we are helping people and that's what keeps us going. To sum it up best, we like to think that our show aims to accomplish three things: to be an informative resource for black travelers and other Bipoc travelers, encourage black travel to places historically void of black faces, and absolutely build bridges."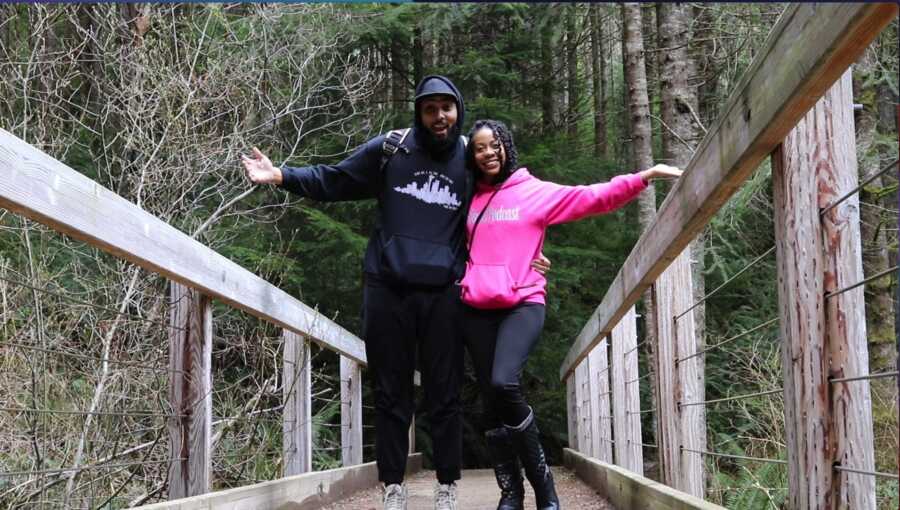 This article was written exclusively for Love What Matters by Anna Steingruber. You can follow Anthony and Marlie Love of  'Traveling While Black In Seattle' on TikTok and YouTube. Help support them travel across North America here. Submit your own story here and be sure to subscribe to our free email newsletter for our best stories, and YouTube for our best videos. 
Read More Stories Like This:
'I want white people to think I'm nice so they don't kill me.': Photographer captures how young black boys see themselves vs. how society sees them
'At 7 months pregnant, I found messages online to a dozen women, telling them he wished I was dead.': Woman 'destroyed' by abusive man, finds 'confidence' traveling the world with baby
'We were stuck. Average family of 6 living the American Dream. Neck deep in a 30-year mortgage.': Family ditches their 'traditional' life to become a 'full-time traveling family' in vintage Airstream trailer
Reflections From A Token Black Friend
Do you know someone who could use this story? SHARE with friends and family.