"Would you do it? Would you sell your house and nearly all of your belongings, downsizing to a 220 sq. ft space in order to travel the US with your family of 6? That's what we did over 3 years ago, and it turned out to be one of the best decisions of our lives!
We were stuck. We were the average family of 6 living that traditional American Dream. Neck deep in a 30-year mortgage and left with the feeling of discontentment, but why? This was what we had worked so hard for. We had the big house, the two cars, we had paid off all our debt (except that pesky mortgage), and we were living a really good life. Why were we so unsettled?
We had become comfortable. Too comfortable. So comfortable that we nearly never left. We were busy building this little kingdom for ourselves. Painting the walls and filling the rooms with things we didn't need. Spending so much time and money every week keeping up that dream home because that's what we were supposed to do, right?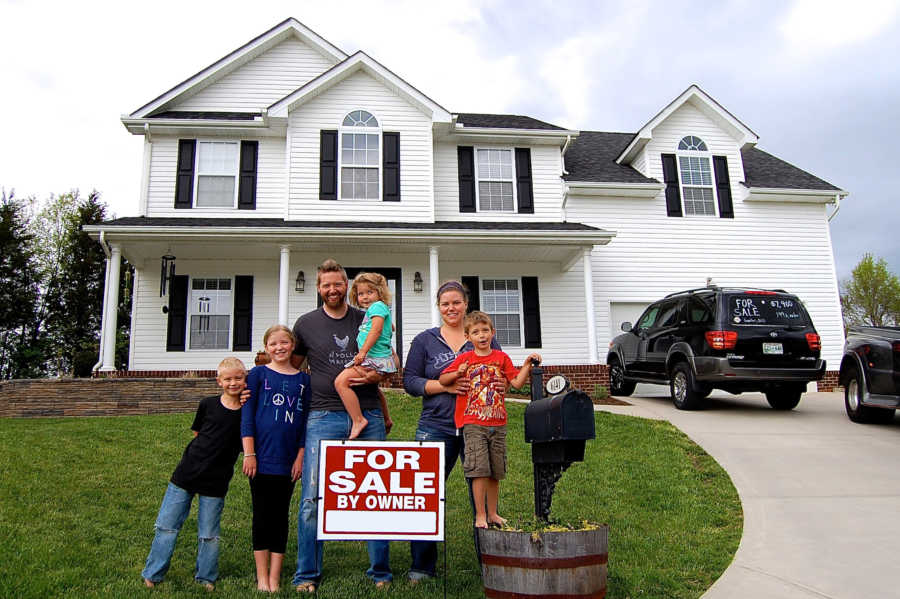 Don't get me wrong, we loved our house. The memories we made there, the safety, the ease of everyday life. So how could we possibly feel so much discontent?
In search of something new, we came across this whole world of 'full-time traveling families.' People who sold their homes, simplified their lives, and began traveling with their family. People who were also in search of a more meaningful life. A simple life.
With today's technology, we could totally do this! All we needed was reliable internet and cell service to continue working. I already homeschooled the kids, Jonathan worked from home, and we were used to being together 24 hours a day. I was sold, and the kids were all on board with the idea. Jonathan however, took a while to warm up to the idea. His decision finally came with a change of perspective. Instead of worrying about all the reasons not to, he began to ask, 'Why not? Let's just try it for a year. The worst that could happen is we don't like it and we buy another house. Let's do it!'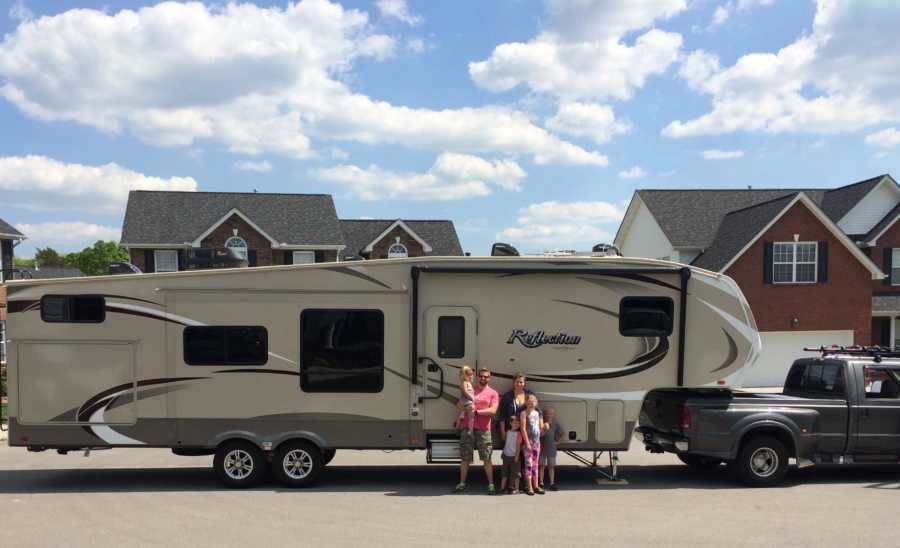 We originally downsized our lives into a new 350 sq. ft RV, but quickly realized that was a big mistake. It was too tall, too heavy, too long and yes…too comfortable. We found ourselves paying as much as a mortgage for mediocre campsites each month in locations we didn't enjoy because we had to be hooked up to water and power in this behemoth RV. This was not the life we had in mind when we decided to travel full-time. Where were the breathtaking landscapes, the seclusion, the freedom? Where was the adventure? We were still trapped.
What if we could camp off grid in beautiful locations, travel with the weather, and simplify our set up even more? I dug deep into the world of living off grid. We discussed it with our kids and they were all for it. That led us to choosing to renovate a vintage Airstream trailer. They're built for this kind of living. They hold their value unlike any other RV out there – and with a new renovation, we actually increased its value. But it needed a lot of work.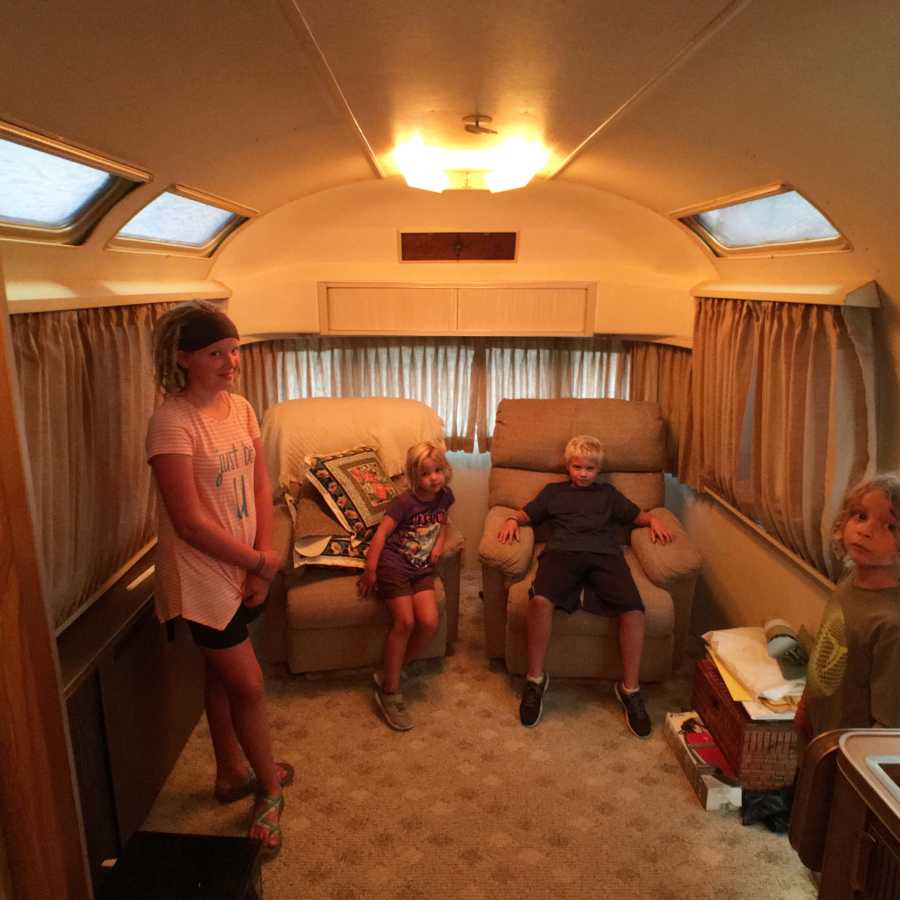 With the help of my dad, we were able to turn this drab 1972 Airstream Sovereign into what is now our Tiny Shiny Home!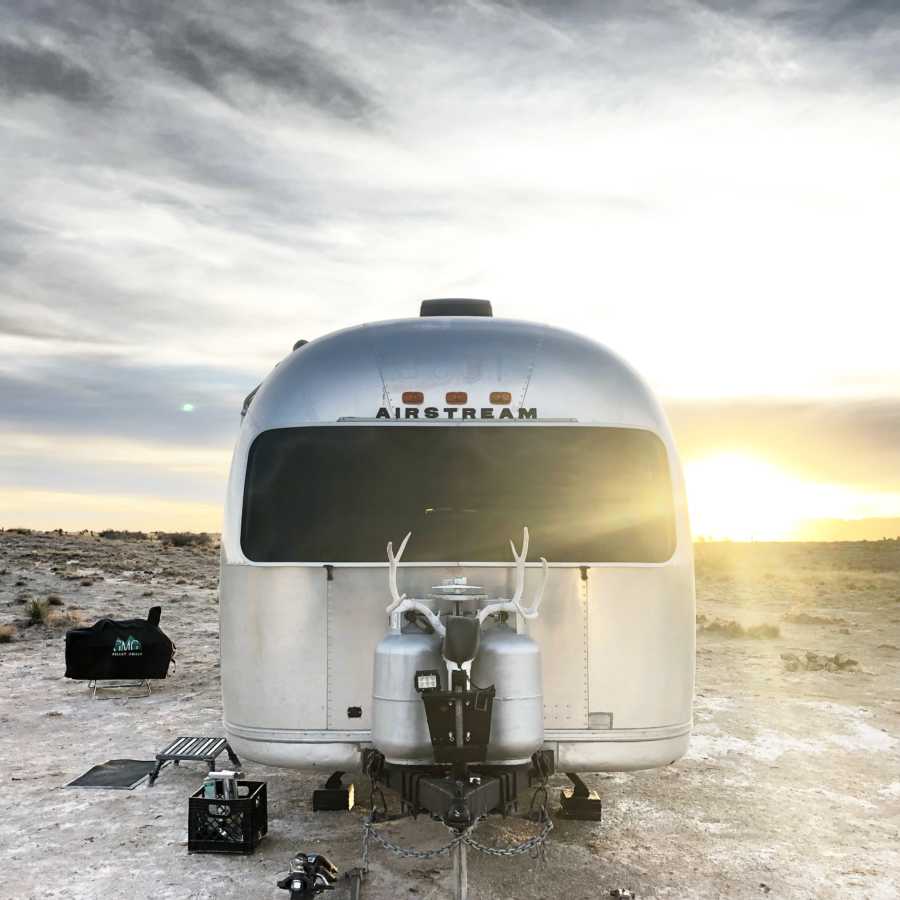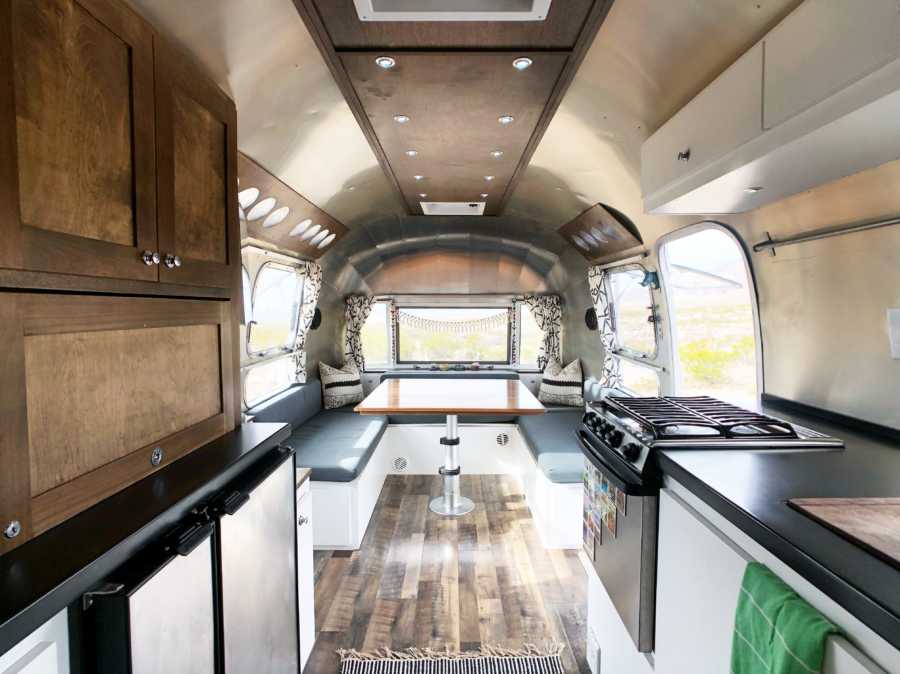 What you see now is the product of many months of blood, sweat and tears. Lots of tears. What I thought would take 3 months, quickly turned into six. We went significantly over budget, nearly lost our business of 12 years, and spent way too much time away from our kids. It was not easy, by any means. But once we set out with our home, custom built for our family, all the doubt and fears slowly started to fade away.
I'll never forget the moment I could finally take a deep breath and truly appreciate what we had done. We had just set up in New Mexico. Not another soul in sight. We opened up all our windows, hung up hammocks, watched the sun set together and spent the rest of the evening under a blanket of stars.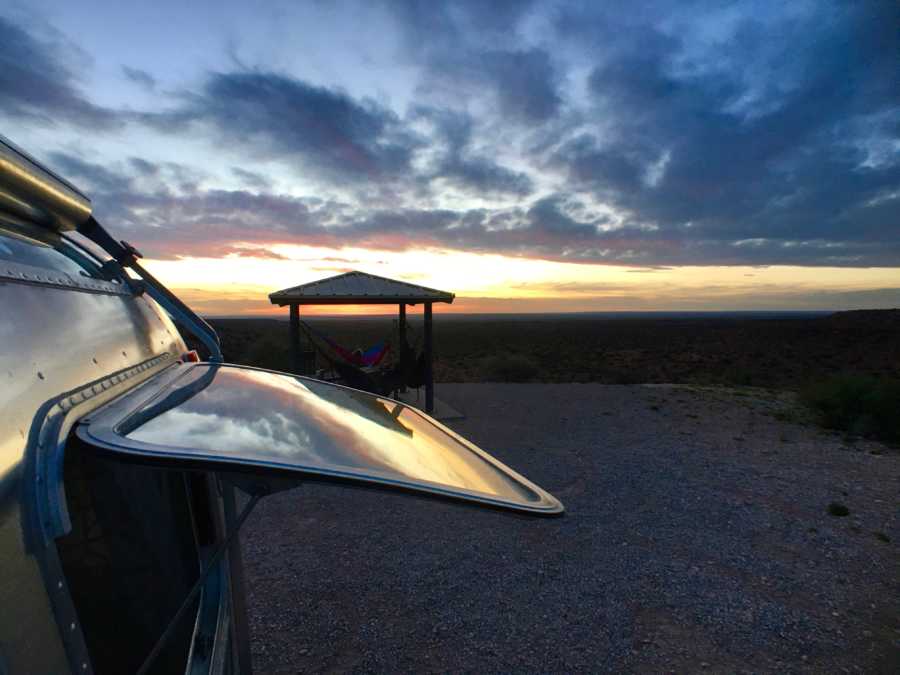 This! This is our life. Anywhere we go, we're together, and we're home.
The Airstream is a beautiful, functional, off grid machine. We equipped it with tons of solar, a huge lithium battery bank, lots of antennas for fast solid internet no matter where we are, bunk beds for the kids, a huge dinette that turns into our bed at night, a composting toilet, and extra water tanks!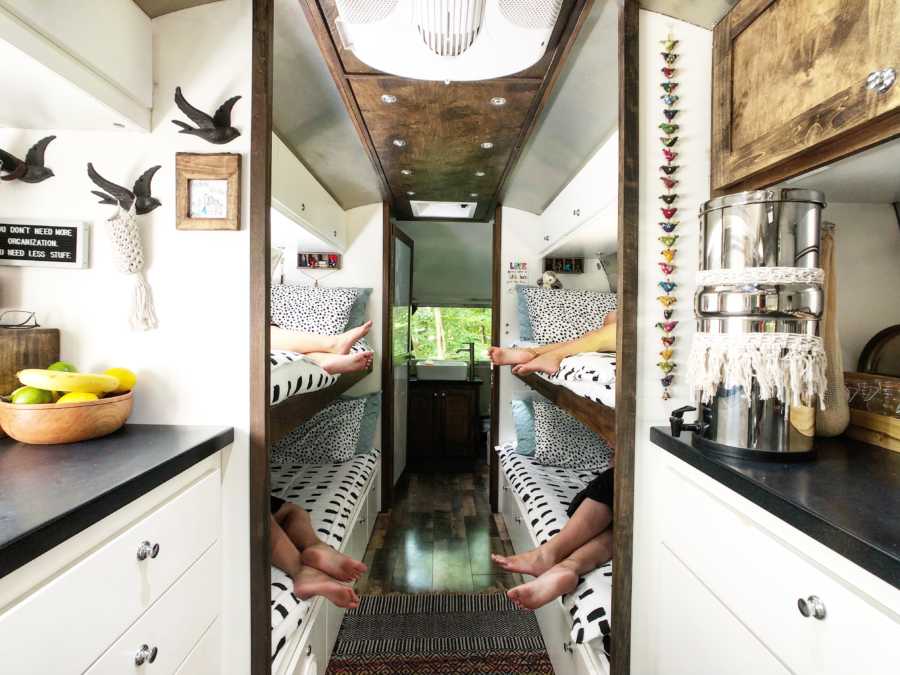 Now that we have the freedom to camp off grid, we get to choose our backyard. Mountain views.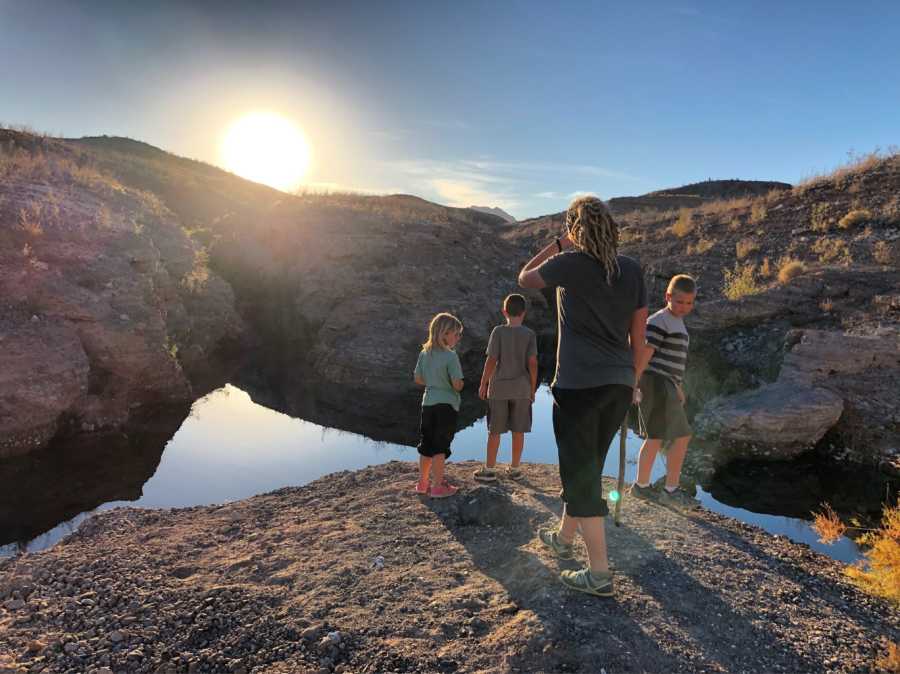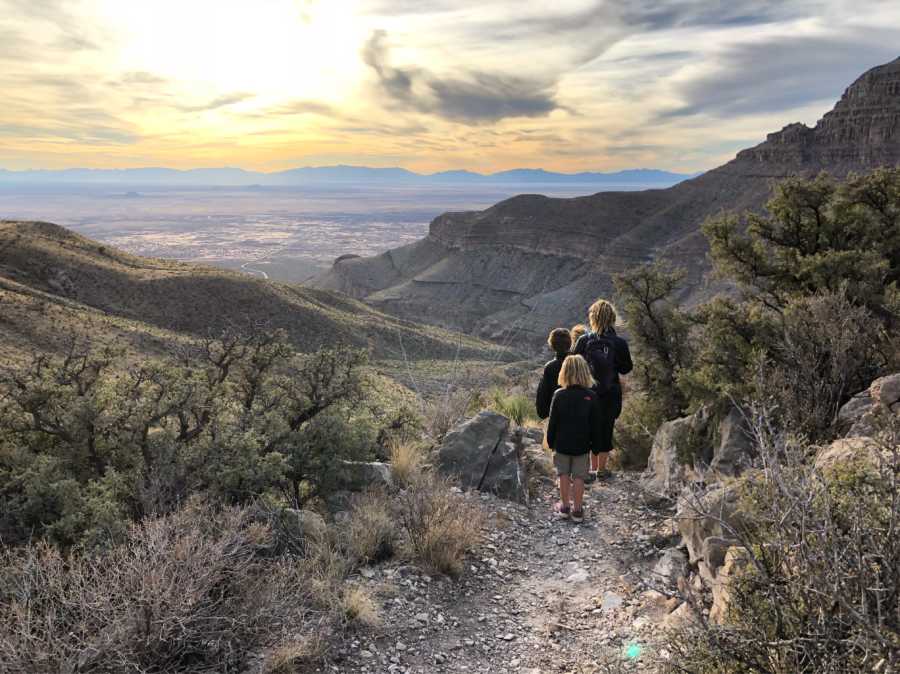 Desert landscape.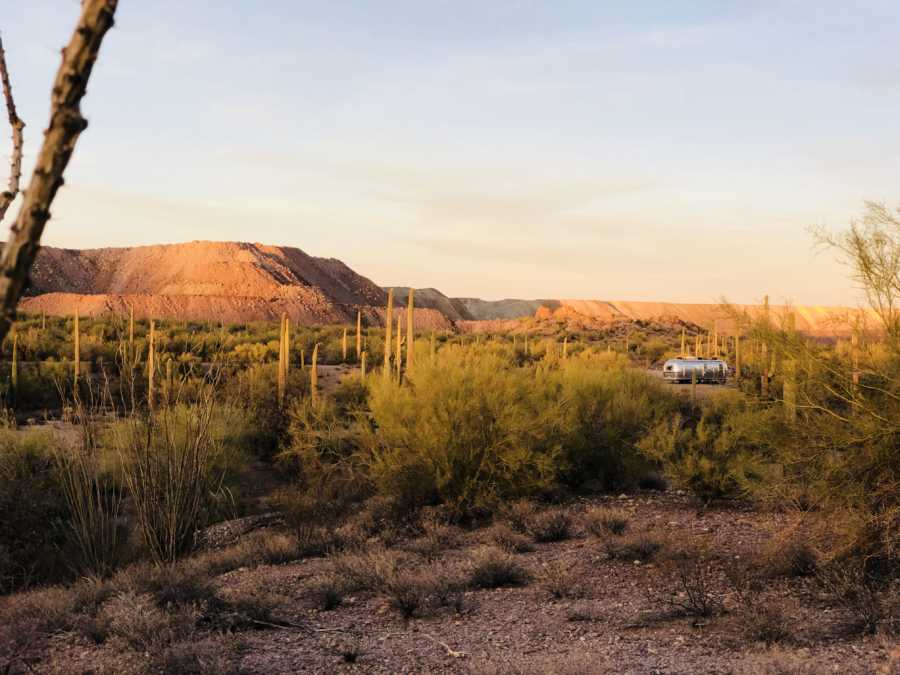 Our choices are endless, and our hearts are so full of gratitude. We are living our dream, spending quality time with our kids, exploring more than ever, and creating the life we have always wanted. Experiencing all these firsts with our kids is the highlight of this journey.
We did this for them. To give them a chance to see things that most people may never see. To show them there's more to living than having the finest things and the fanciest house. To teach them to never stop exploring, never stop dreaming, and that sometimes the best adventures happen when you allow yourself to be a little uncomfortable with the unknown.
Life is one grand adventure, why not experience it together?"
From podcasts to video shows, parenting resources to happy tears – join the Love What Matters community and subscribe on YouTube.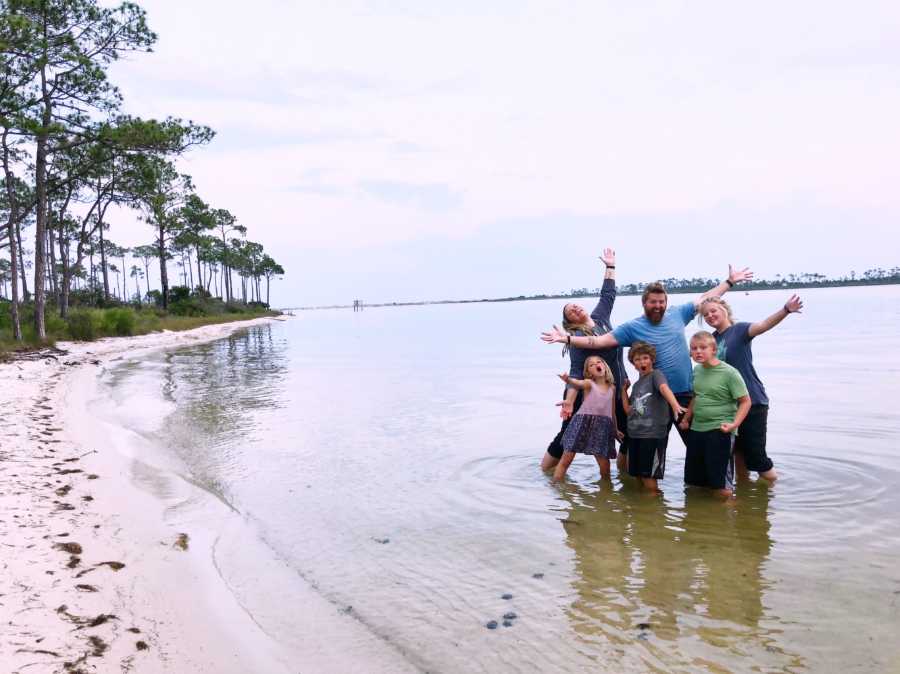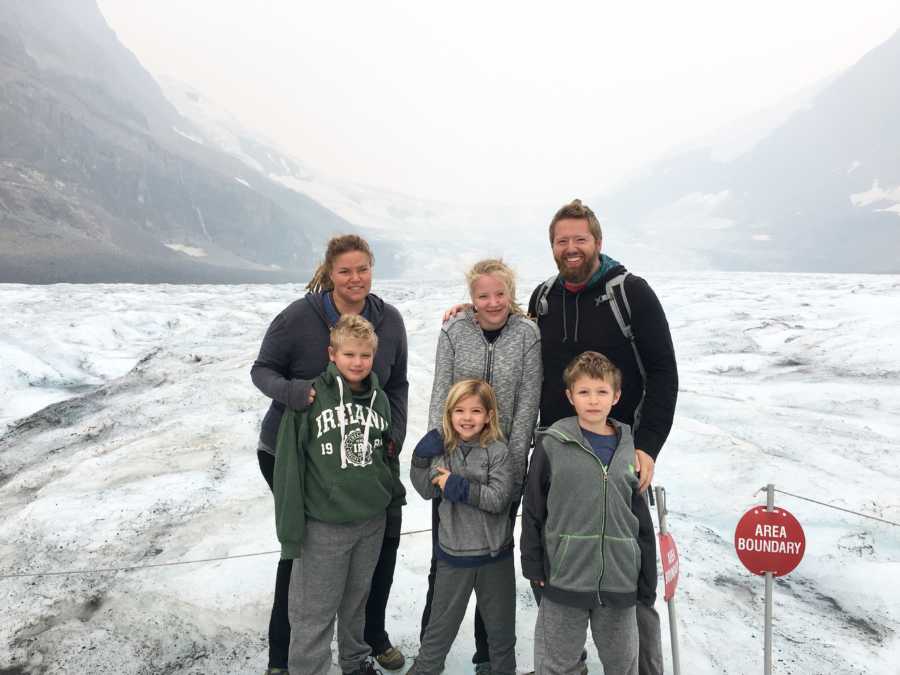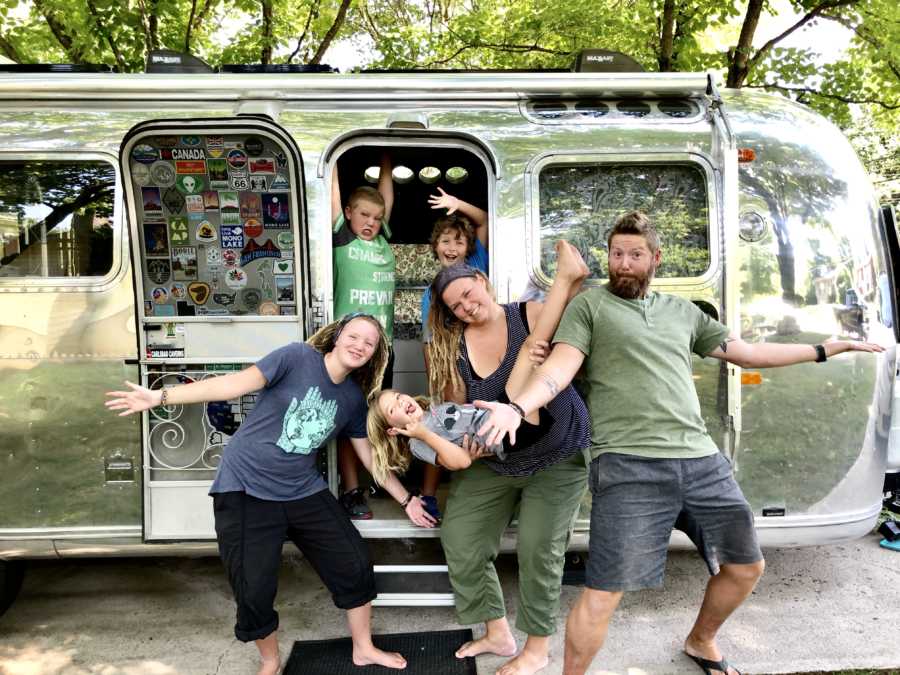 This story was submitted to Love What Matters by Jonathan and Ashley Longnecker of Knoxville, TN. You can follow their journey on Instagram.
Please SHARE this story on Facebook to encourage others to cherish every moment and love what matters most.