"Within just a few hours, I gave birth to a newborn baby and lost my husband, the father of my children. The love of my life was stolen from me within the blink of an eye. I had everything and lost everything all at once.
But let me rewind.
Ricky and I met back in 2012 through a mutual friend named Eric. We had one another on Facebook for a while, but we never really hung out. We officially met when he came to my house in January of 2013.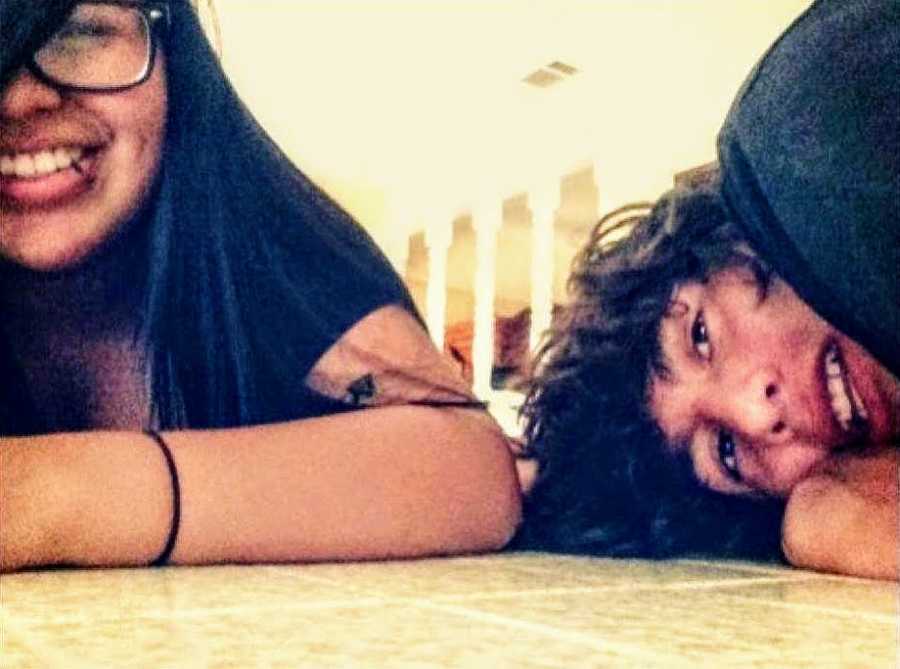 I still remember that first day. Ricky's mom dropped him off at my house, and he met my mom and brothers. We sat on my couch and watched television with one of my brothers as we talked the day away. He had such an outgoing personality and made me laugh for hours on end.
That very day, he asked me to be his girlfriend and we shared our very first kiss. The night ended with me walking him outside to his mom's truck where I met her and his little sister Emily. He was cracking jokes about how small I was for almost being 18. It was a perfect day.
I fell for Ricky easily. He was just so easygoing. He had thousands and thousands of friends, and every single one of them loved him! He made friends so simply and was just easy to get along with. He could meet someone one day and they'd grow this attachment to him. That's just how great of a person he was.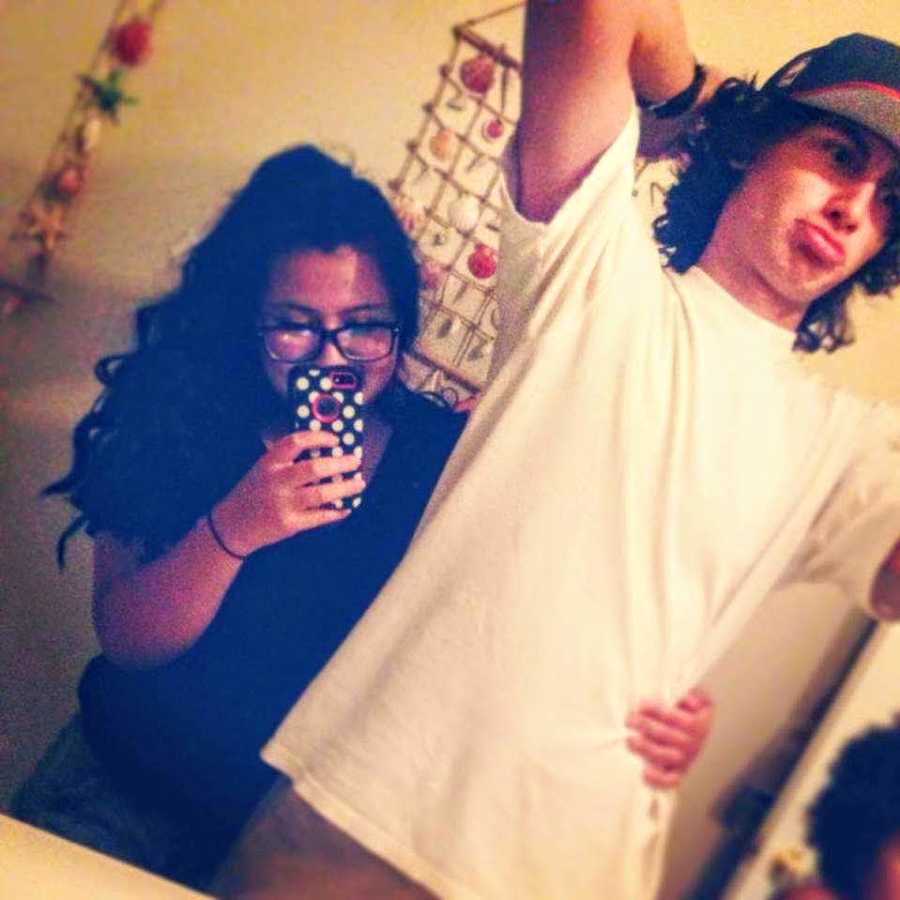 Early on, he opened up to me about so many things he kept private from the world. There was trust. On top of all of this, he was so cute. It was clear from the start that he had the biggest heart. All he ever was, was happy. We quickly transitioned from best of friends, to partners, to engaged, to husband and wife. We were together for 6 years.
Ricky always took care of me when I was sick or when I was hurting. A lot of people don't know this, but we experienced a miscarriage. Through the pain, I'll never forget how much he was there for me. How he'd do anything and everything to make sure I was happy and okay.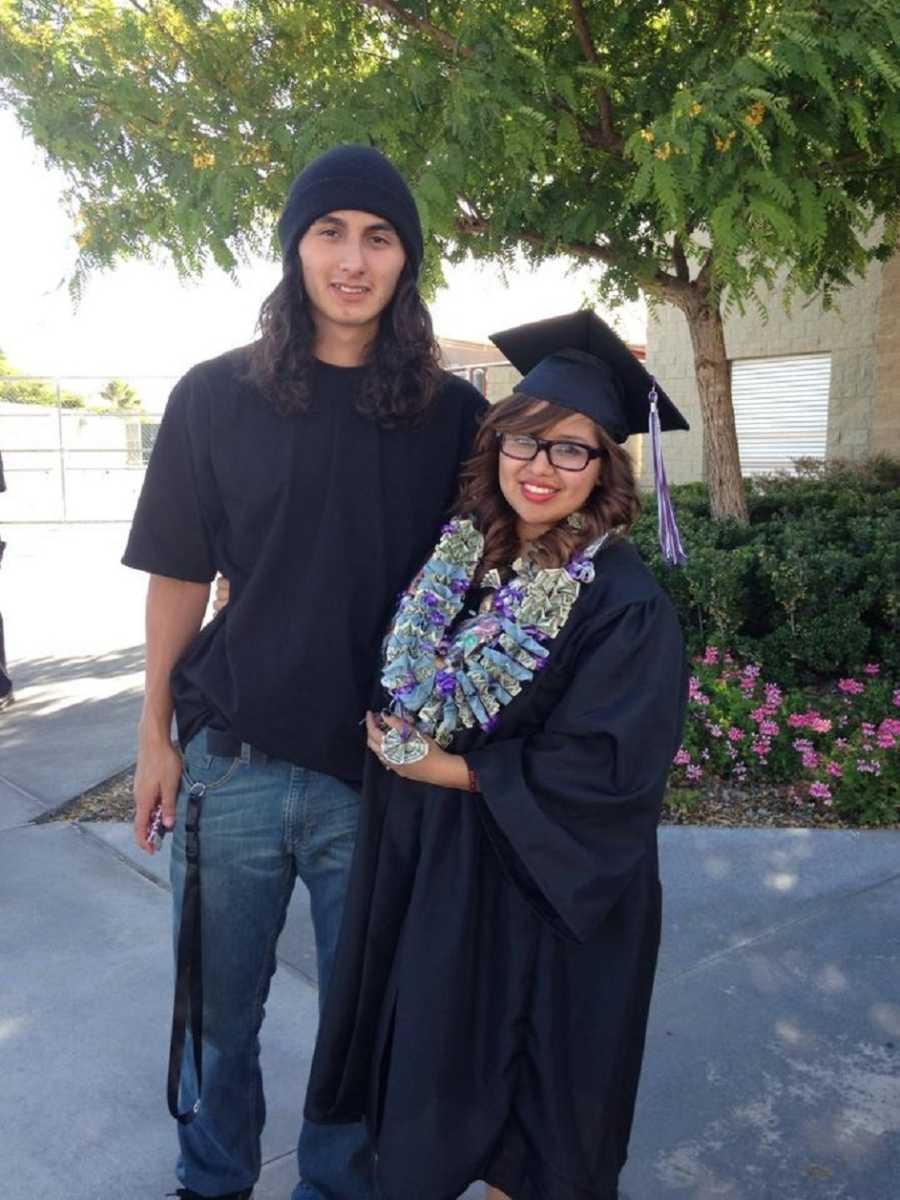 During my most recent pregnancy, I battled with depression. Ricky was my number one support system through it all. He did everything to help me beat it. To help me fight the fight I was fighting against myself. I didn't know how to communicate with him about the battle I was facing, so I would push him away. I'm so thankful he never gave up on me. Instead, he helped me learn how to open up and talk about my feelings.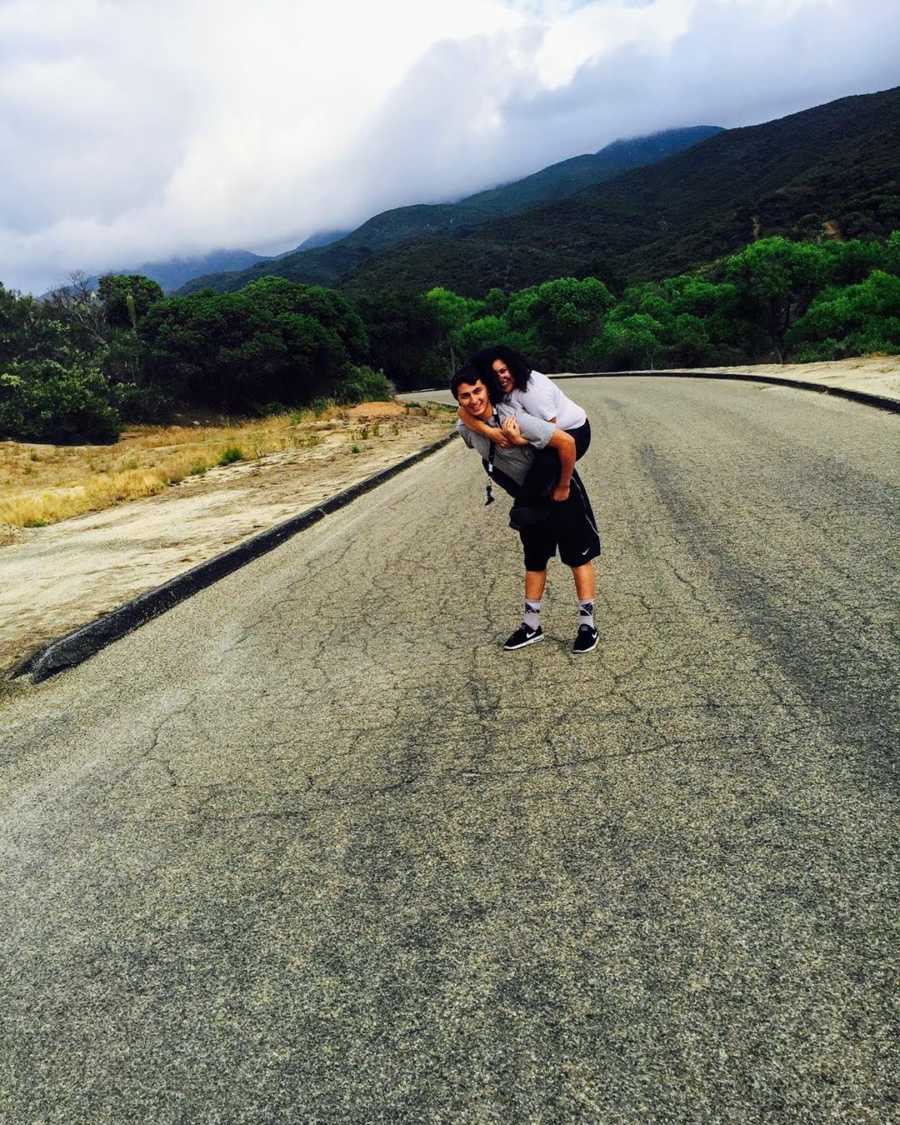 He was never judgmental. He was giving. Never asked for anything in return. He was always ALWAYS positive. He was the person to walk into a room and light it up with his energy. He was such a bright person. When things went wrong, he was the first person to see the best of it all. I'm certain this is why the way he passed is even more heartbreaking. He didn't deserve to have this done to him. He didn't deserve to lose his beautiful life at only 22.
Ricky and I have three kids together. All girls. Our twins came after my birth control failed. They are now four-and-a-half years old.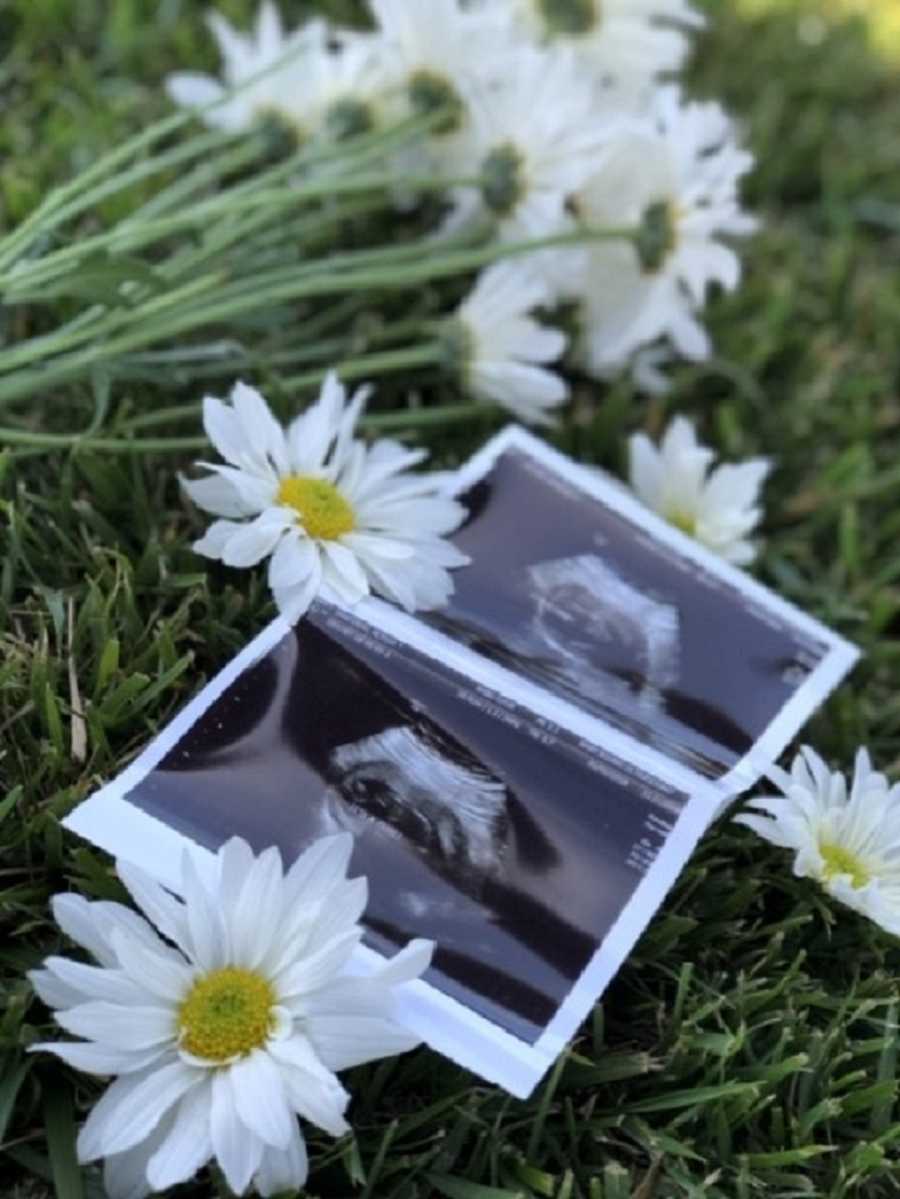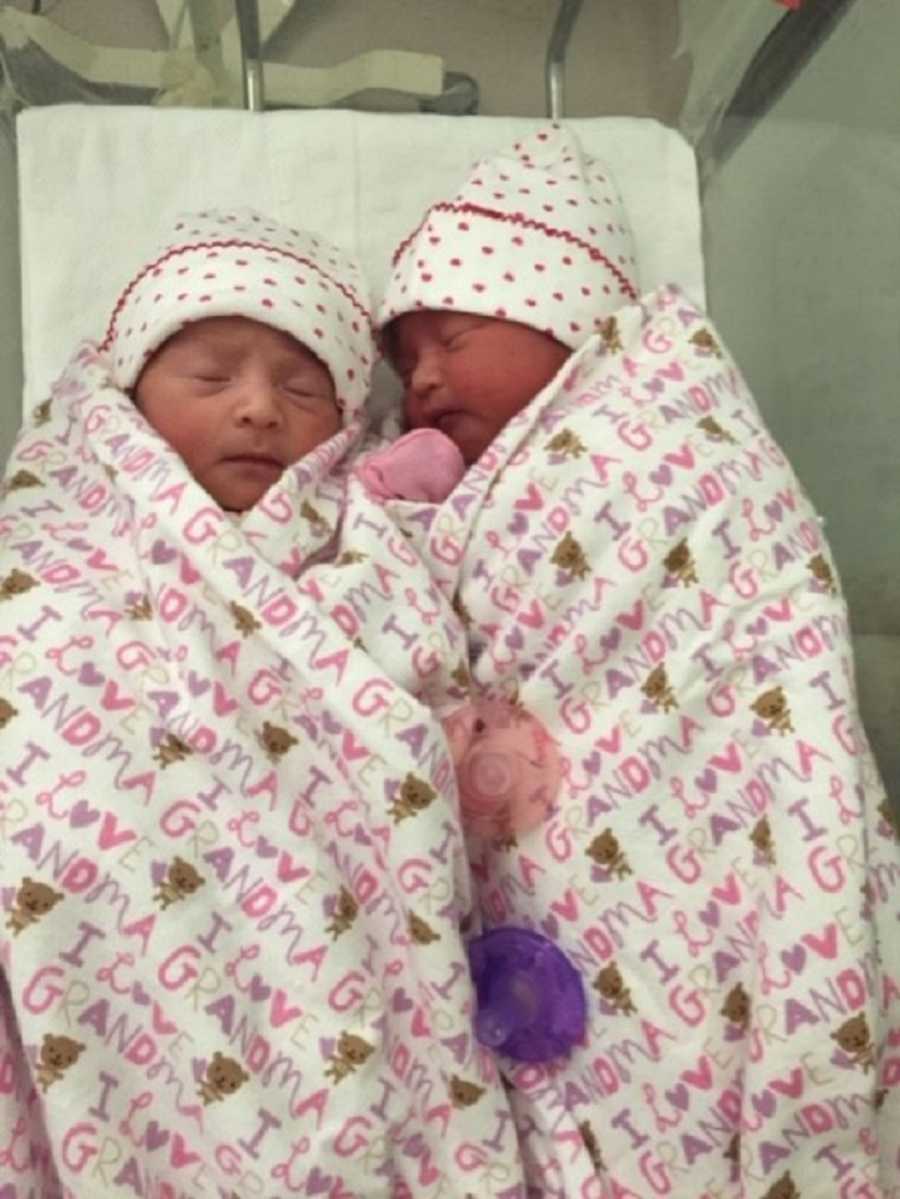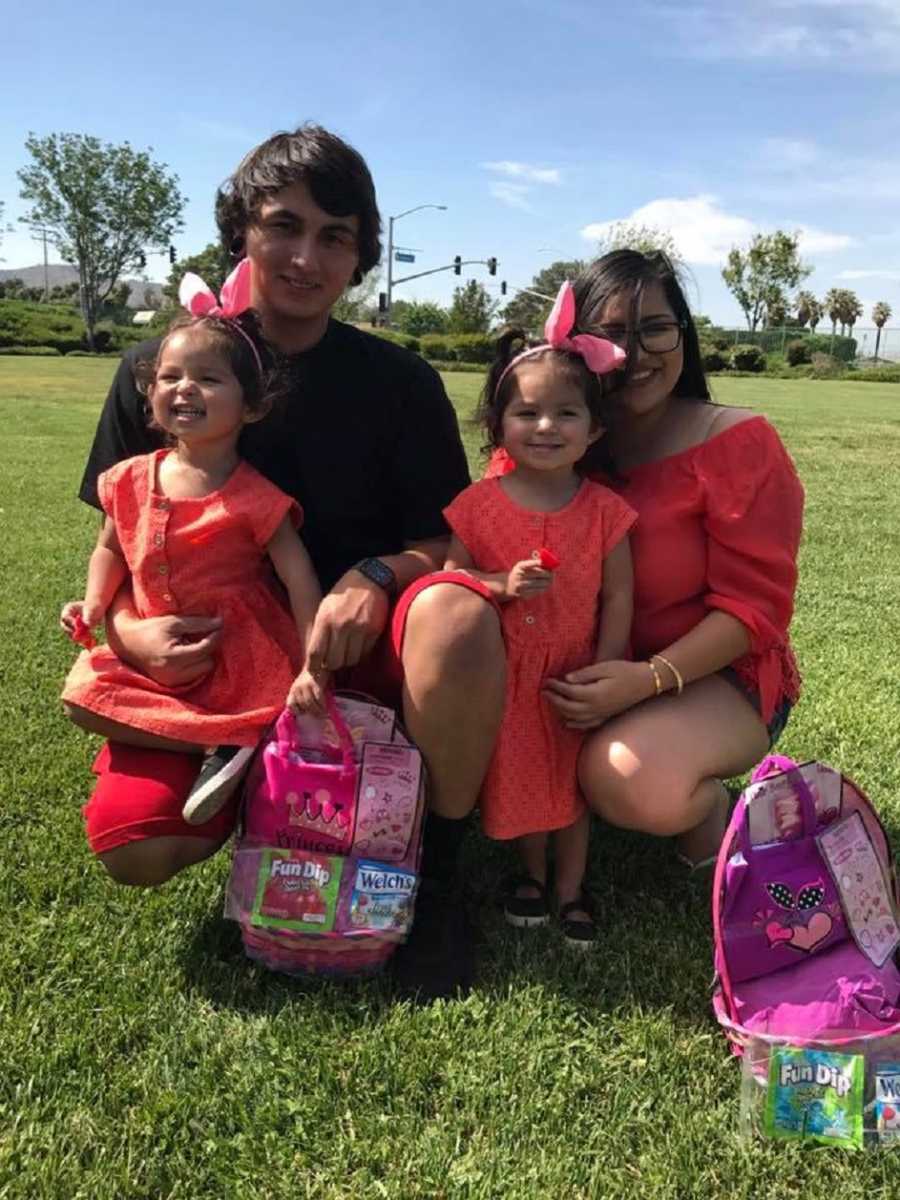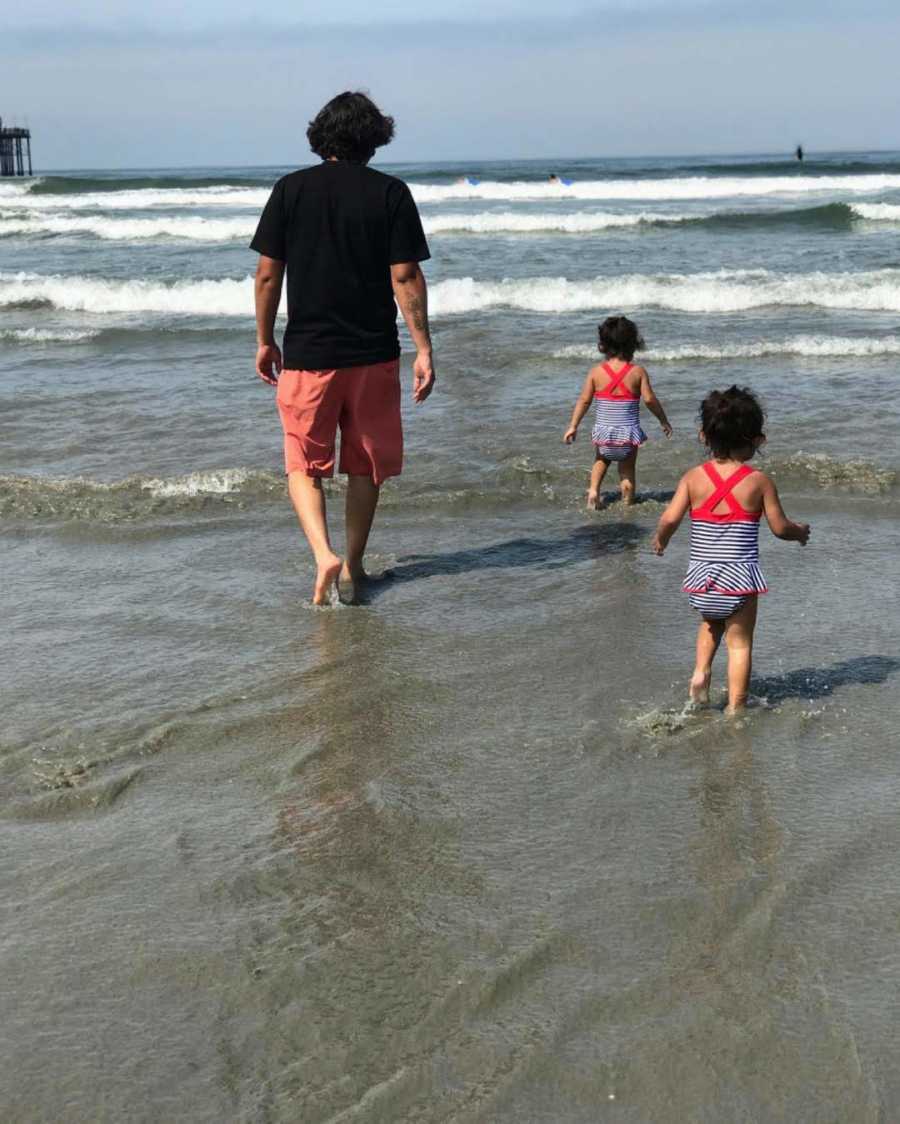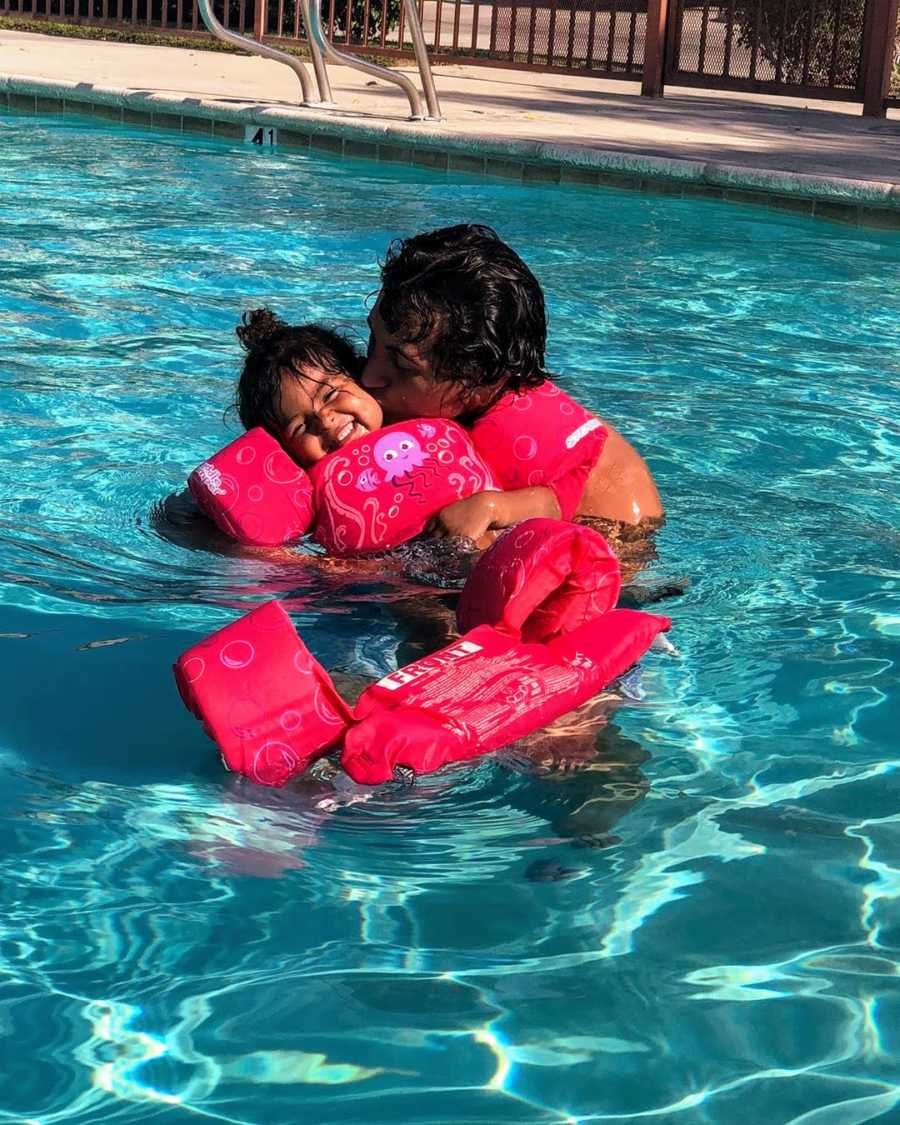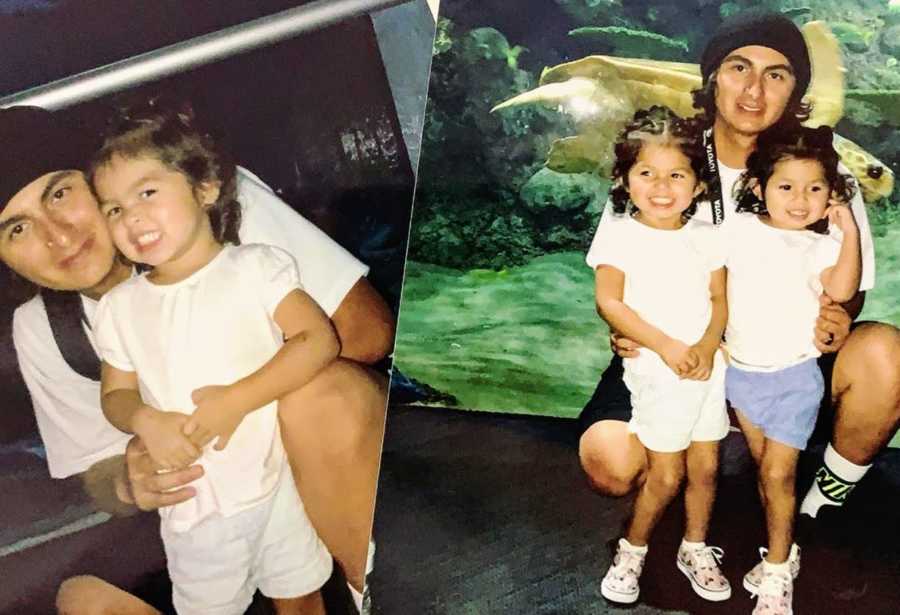 My last pregnancy is the most recent. I found out I was pregnant on February 23, 2018. Ricky was beyond excited at the news. His words? 'I'm so excited! It feels like I'm having my first kid again!' We were both excited because this time around we were both adults, and we were more stable and prepared for this pregnancy. It was planned. He cried tears of joy at our gender reveal party.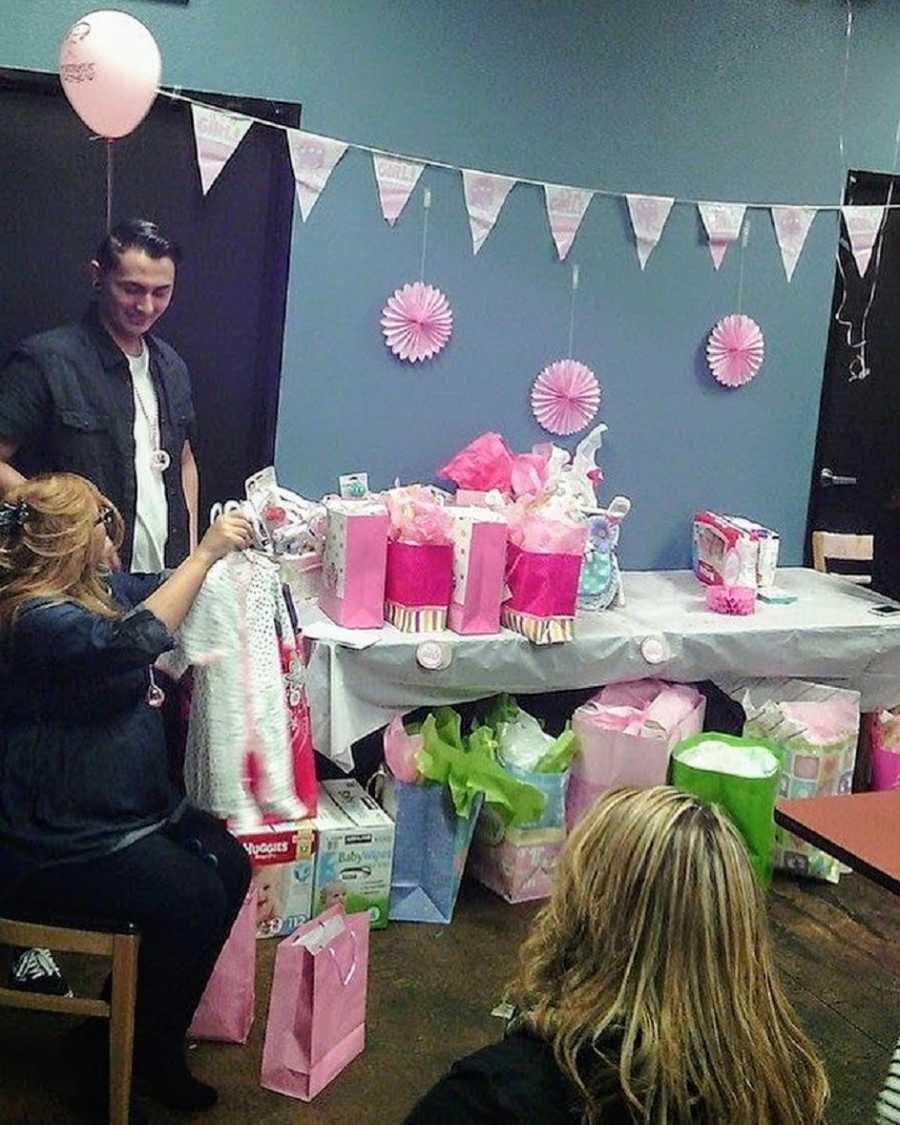 And during out last 4D Ultrasound, he couldn't stop commenting how beautiful she looked. How she had big lips and such a cute little nose.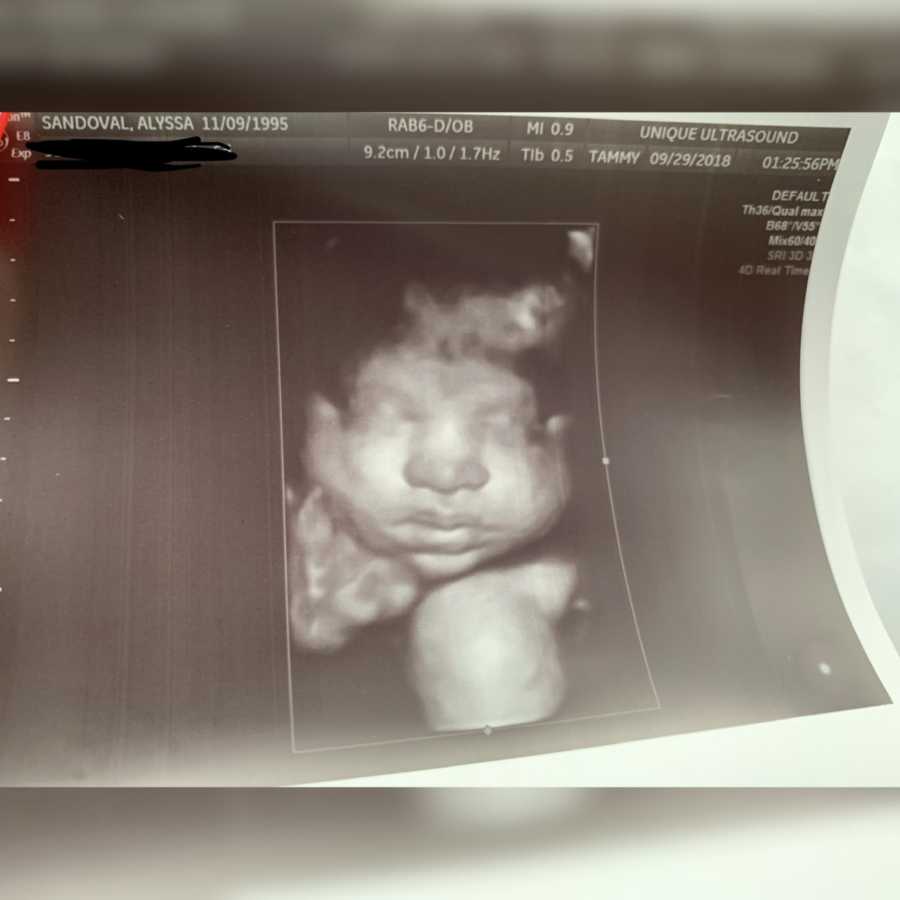 And then it happened. I remember the day like it was yesterday. From the feeling of the cold air, to the sounds of it all.
I woke up around 1 a.m. with contractions. I knew the baby was coming. Our hospital was one hour away, so I wanted to head out before my contractions got even worse. I woke Ricky up and he got dressed into something warm. He packed our trunk with all of our hospital bags and our baby's car seat.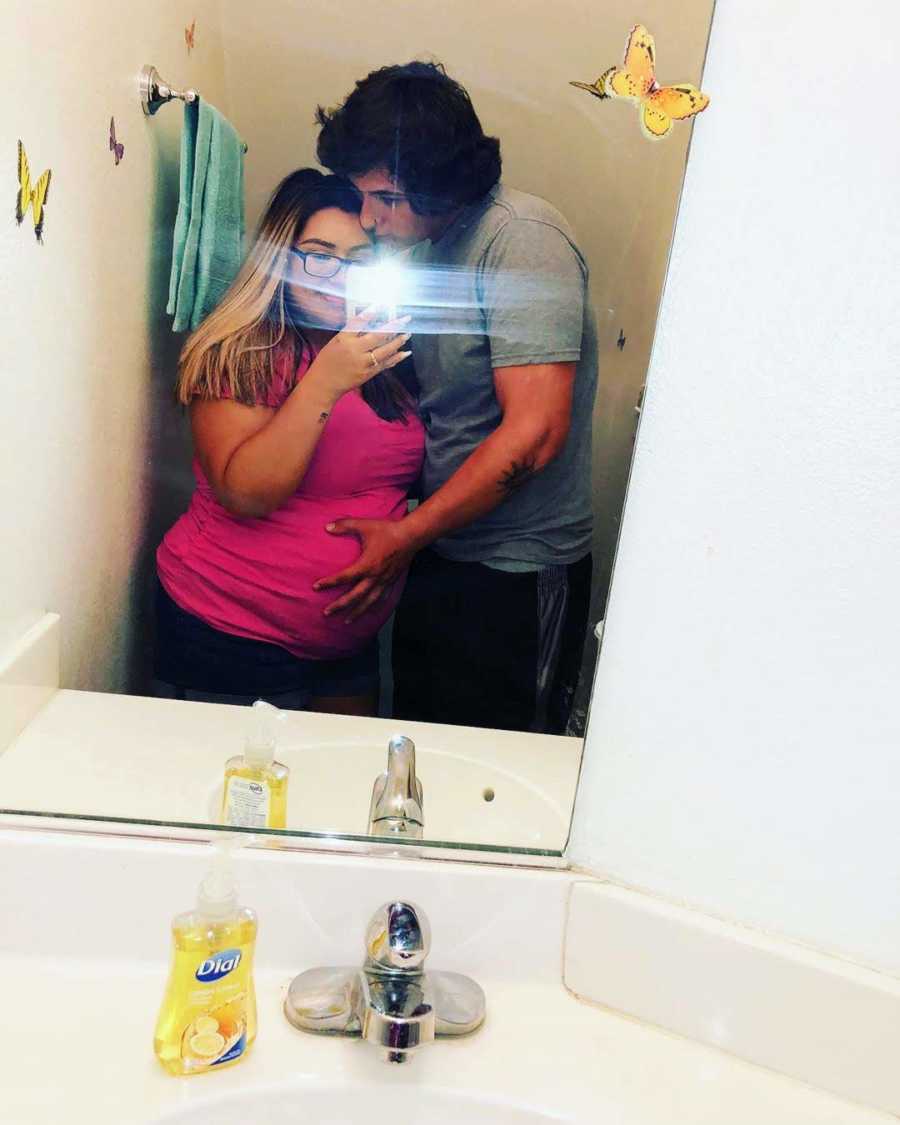 As we walked out of the house, Ricky grabbed a banana and a Monster energy drink and said, 'I have to stay awake with you.' It was the sweetest thing. Before we left, he called his job to let them know he wouldn't be going in because we were heading to the hospital to have our baby. We began driving and we were listening to music and talking a bit. Nothing too serious.
On our way out of our town, Ricky hit a pothole. I remember telling him to be careful and the last thing we needed was to get into a car accident. He looked at me and said sorry and rubbed my belly. 'Nothing's going to happen. We're not going to get into a car accident,' he reassured me.
Next, Ricky suggested he play a song called 'Topanga' by Trippie Redd. His album was released that weekend. It became my absolute favorite and we both loved it. Ricky's last words to me were, 'Babe! I'm so excited. Like, I'm really excited!'
I didn't get to say anything back to him because I was distracted, talking to his sister. I was texting her to let her know we were going to the hospital. She replied, 'Omg omg omg.'
I looked up to tell Ricky what she said and it was in that moment when Ricky and I were going through our green light, when we were hit. Immediately upon impact, I felt so much pain throughout my entire body. Everything went numb.
I had hit my head so hard that I completely knocked out. When I woke up, I was upside down in our car, locked in my seat belt. Ricky was beside me. He wasn't awake, but he was breathing. I tried to unbuckle my seat belt, but it was jammed. I had no way of getting out. I was 41 weeks pregnant, locked in my seat belt upside down. My water broke waiting for help.
I tried looking for my phone to call for help myself, but had no luck finding it. Ricky never woke up. He just laid beside me. I held his hand the entire time. Throughout that time, I checked his pulse constantly. After nearly 30 minutes, Ricky's breathing completely stopped. I didn't want to believe what was happening, but when I checked Ricky's pulse again, there wasn't one. I felt my chest become heavy. Thinking to myself that this was all a nightmare. There's no way Ricky is gone and I'm still here.
I waited for help alone, without Ricky, for the next 10-15 minutes.. My hands were in the dirt and got cut up because our sunroof had shattered. I was in pain, but I held myself together. Finally, help came, broke my car window, and cut my seatbelt. I fell down and laid there with Ricky for a few minutes before I crawled out of the car. I was immediately taken by an ambulance.
I arrived at the hospital in so much pain. My contractions were seconds apart. They rushed me to have x-rays and CT scans. They tried looking for my baby's heartbeat for about 10 minutes. Finally, when they found her heartbeat, I was taken for an emergency c-section. This was the hardest labor I could ever even imagine. From my water breaking in the car accident, to the contractions being seconds apart, and the amount of pain from the accident itself.
The man who hit us, and his passenger, got out of their truck and ran away on foot after hitting us. They were beyond drunk. I was told by officers that we got t-boned. They ran their red light and directly hit Ricky's side. We spun in a circle, rolled over 3 times, and landed upside down in a ditch.
Losing Ricky has been one of the hardest situations I have ever been through. I lost my best friend…my partner. My world. I didn't eat for two weeks. I lost 30 pounds in two weeks. I never felt more dead. It felt like I was a tree losing all of its leaves. I felt like inside of me was dark and cold. I had lost all hope in the world. I thought to myself how could someone hit a car and leave the car so damaged that witnesses thought there were NO survivors, and just get out and run?
This process has been everything BUT EASY. In the beginning, I was no longer myself. I had no hope in me. I couldn't smile or be happy. I couldn't enjoy my new baby that I just gave life to. I couldn't eat or talk to anyone. I wasn't normal. I had lost that normal life I had lived all these years. I dreamt of Ricky constantly. I felt his presence with me for so long. His energy was so strong. I was in shock in the beginning. I questioned everything. I wanted to know so badly why things went the way they went. I questioned why this happened to us. I questioned why I survived this disgusting accident, and he passed away. I didn't have the closure I wanted so badly. I had plenty of thoughts about taking my own life. Selfish, I know.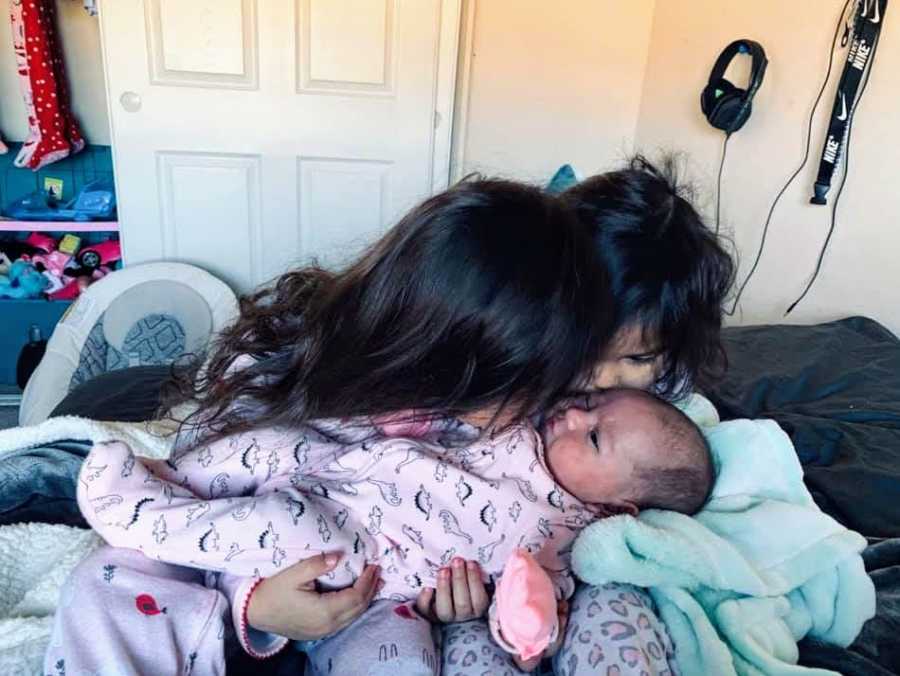 Here I am, nine months later. I'm still not okay, but I have never been more thankful for my life. I have never felt more okay than I do right now. I'm still very much healing but I am no longer in that dark place that I once was. I'm better. I have a lot more to learn still. There is no book or rules to this. We all grieve in different ways. For me, being around my friends has saved me.
I haven't yet figured out how to control my emotions. I am very emotional during this time. I haven't felt like myself the last few weeks. I'm trying to figure out how I got to this place that I'm at right now. I have gotten through all of this once before and I know I can get myself out of this again.
What I'd like to leave you with is this: drinking and driving is never worth it. You could hurt yourself or really hurt someone else. If you know someone who is going through something similar or who has recently lost someone, be gentle. Please. We are all having a tough time. No matter how much time has passed, it still hurts the exact same and just not as often.
Ricky left behind three beautiful little girls. Isabelle Sandoval, Annabelle Sandoval, and in honor of his name Daisy-Ricky Sandoval. Isabelle and Annabelle miss him dearly, but have come to terms with the fact that daddy is in a beautiful place now.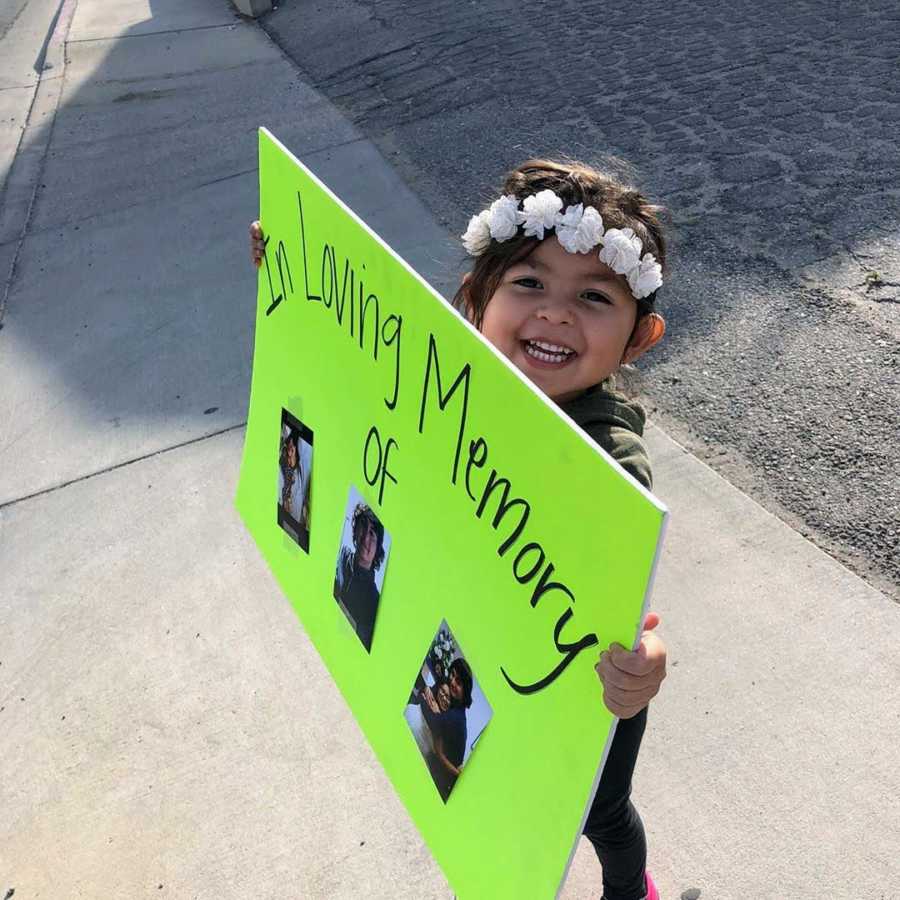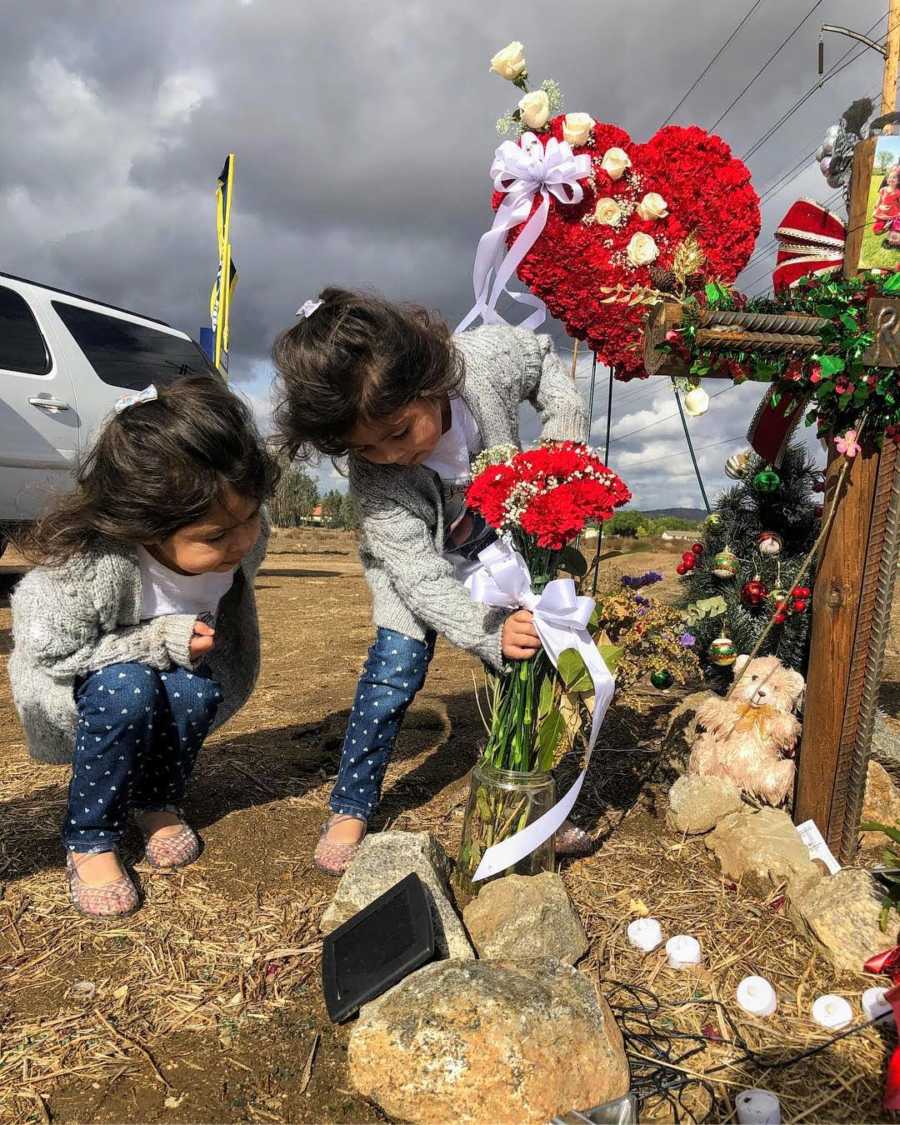 Dear Ricky, you were the love of my life, and still are. You were someone I was supposed to grow old with. You were taken away from me because of someone else's selfish decision. I'm so thankful that you have left me with so many beautiful pieces of you.
Isabelle, Annabelle, and Daisy-Ricky. I see so much of you in them.
I see you in your mom. Your beautiful smile she gave to you.
I see you in your dad. His strength.
I see you in your sisters. Your wild, beautiful, outgoing soul.
I love you more than life itself. If I could have gave myself up for you, I would have in a heartbeat. I often say I'm sad I had to watch you to take your last breaths. But I am also grateful you were not alone, that I was there to hold your hand in your last moments.
I love you, Ricardo."
From podcasts to video shows, parenting resources to happy tears – join the Love What Matters community and subscribe on YouTube.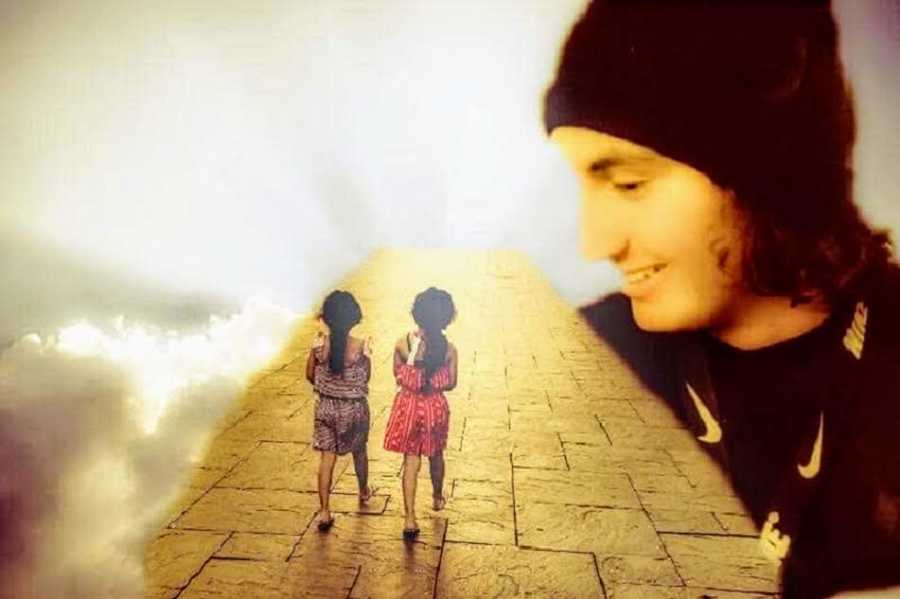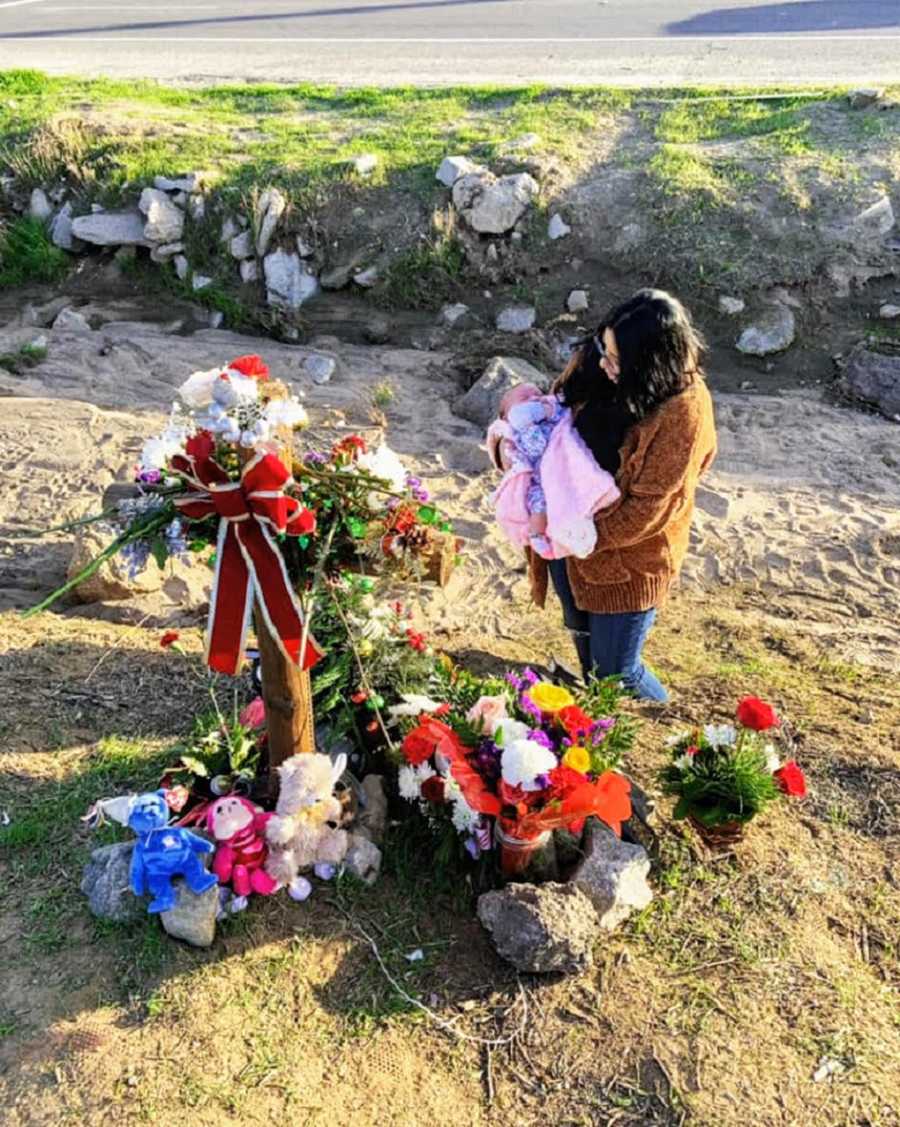 This story was submitted to Love What Matters by Alyssa Sandoval of San Jacinto, California. You can follow her journey on Instagram and YouTube. Submit your own story here and be sure to subscribe to our free email newsletter for our best stories.
Read more stories like this:
'Who is this,' I asked. 'This is Ty's assistant principal. I just came upon a car accident on my way home. It's Ty, and he is not good.' Wait, what?
'Amber, you need to listen to me. You need to stay in the car.' I opened his phone and saw the message. 'Truck is down.' That was their name for my husband. 'Get Kyle!,' I screamed.'
'Before the trooper could tell me the cause of the crash, I asked if my son was texting while driving. His response was, 'Yes ma'am.'
Provide hope for someone struggling. SHARE this story on Facebook with family and friends.