Surprising My Mom With A Tattoo
"I sent my mom to get a tattoo, and she was to turn her head and not look until he was done. It's my PawPaw's handwriting, her dad. It says, 'I love you Shug – Dad.' He passed away 15 years ago and she thinks about him daily. We miss him so much.
She trusts me way too much sometimes, but this time, it paid off. I sent my mom to get her tattoo and her reaction was priceless.
My mom and I are pretty much inseparable. She's been all I've had my entire life. She does so much for me, I needed to repay her for all the times she's been there when I needed her. I had an idea to do something my mom would see daily and bring her so much joy. I'm a photographer and my client is a tattoo artist, and I messaged them and sent them a pic of a note that PawPaw had written. At the end of the note it said, 'I love you. Dad' He took letters from the rest of the note and made the word 'Shug' from my PawPaw's handwriting to make this beautiful tattoo for my mom. I asked her to turn her head while he tattooed her, and not look until he was done.
'My dad had been dead for almost 9 years. I was shaking': Marine son receives wedding gift from father in heaven to 'protect' him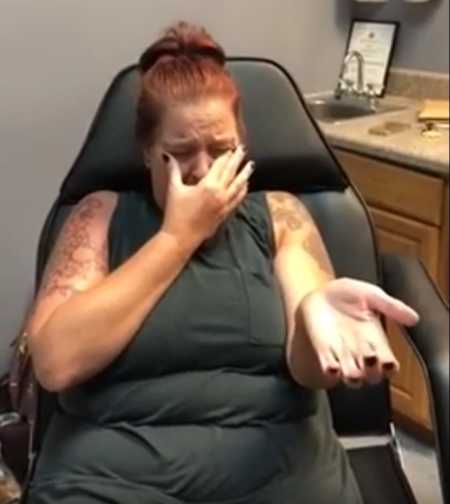 Remembering Fond Moments With My PawPaw
Growing up my PawPaw was like a dad to me. He was always there for me. I grew up a majority of my life without my dad and he filled that gap. All the pain I had from not having my father there for me was gone when he was around. My mom tells me stories all the time of how my PawPaw was an amazing father. He was a rough around the edges country boy that broke a few laws, drank some beer, and worked hard. He was a military man, a dad, a PawPaw, and a best friend.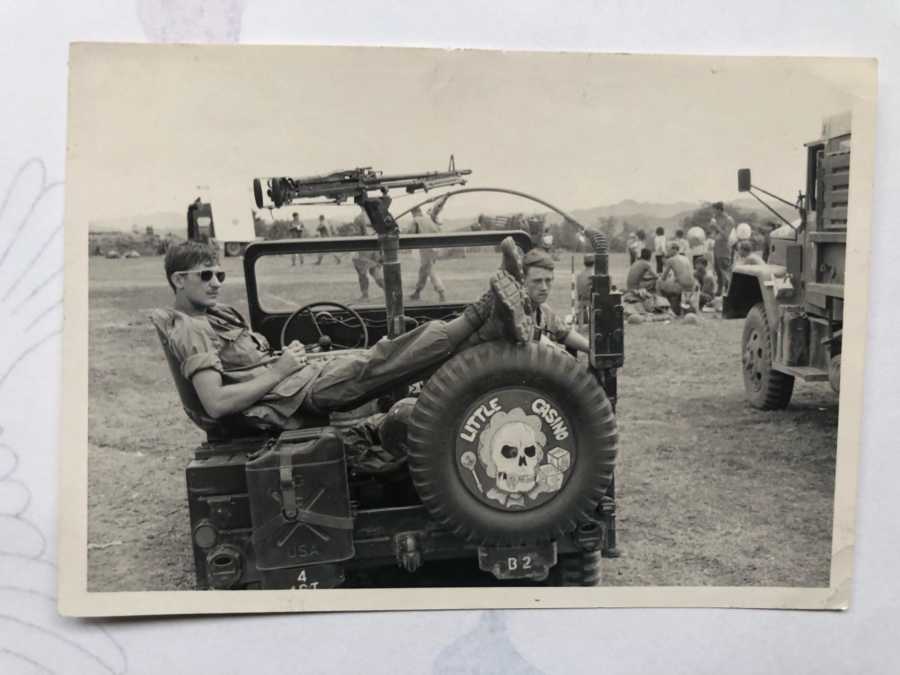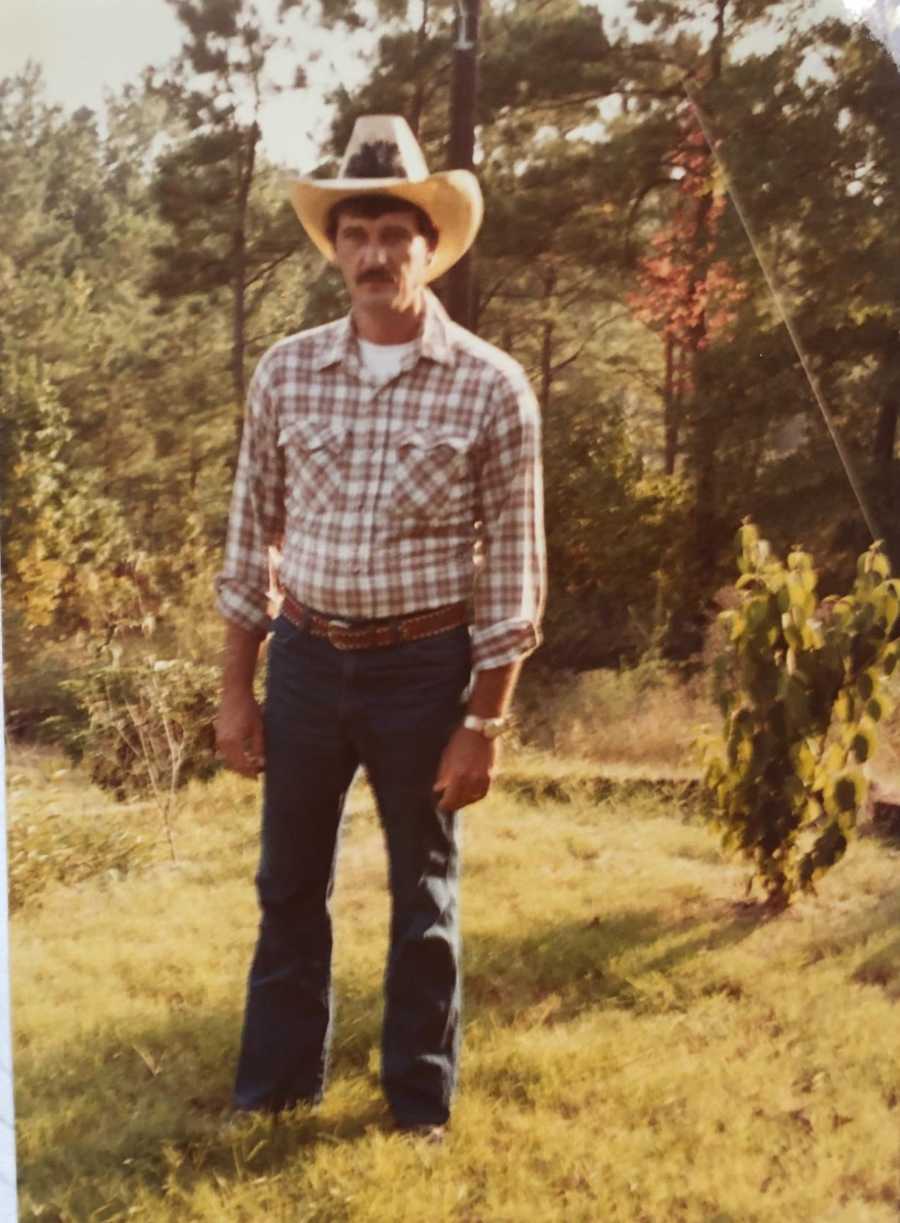 I was so close to him as my PawPaw, so I knew my mom was even closer to him as her father. She would throw on her boots and cowgirl hat and ride in the big truck with him. They soaked up life in the good old days. He was away in the military but would always come home to see his kids as they were born. He was a quiet man but everyone around him knew he loved them in their own little way. He had 13 grandkids when he was living, and now has three great grandchildren. Even though they didn't know him they call him 'Heaven PawPaw.'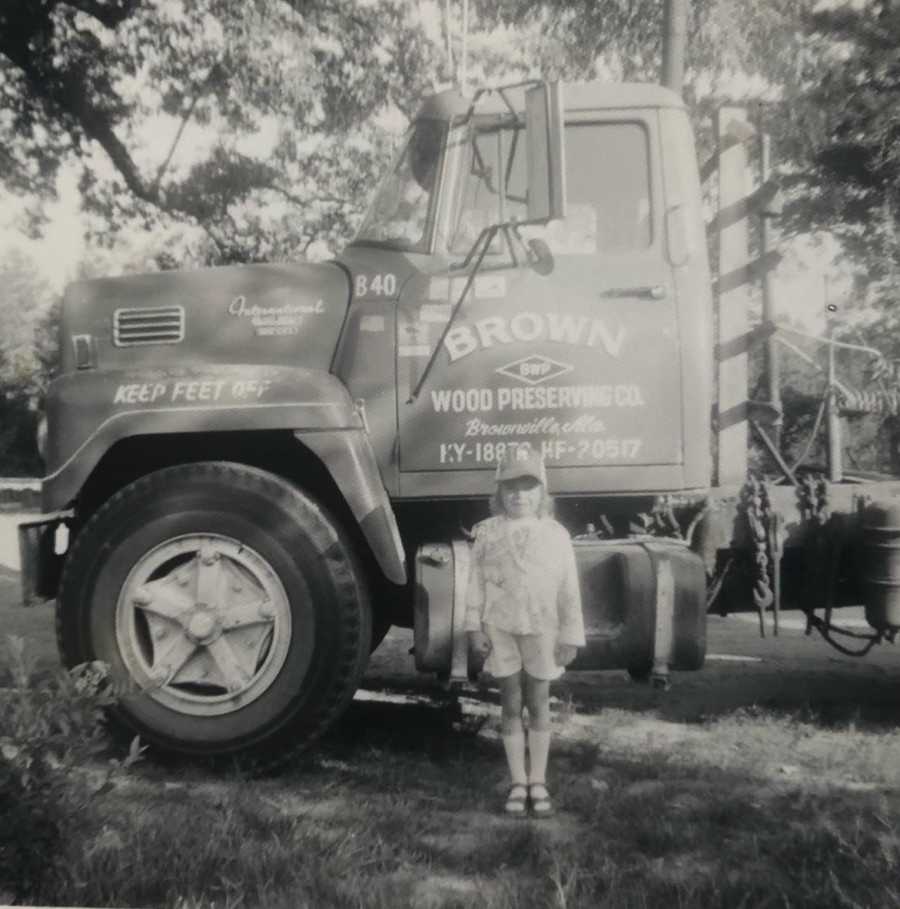 Losing My PawPaw To Cancer
When I was a kid he would come get me and my brother from school on Friday and check us out to bring us to his house. When my mom would get off work she would ride up for the weekend. Man, that made us all happy. When he was diagnosed with cancer, it hit us harder than ever. That man filled every gap as he was slowly dying. We went to see him every weekend for months before he passed away. He was so badly sick and ended up in the hospital, and we knew he would never make it back home. He was suffering. He couldn't breathe. He would hold his oxygen mask up enough to tell me, 'I love you, brat' and tell my mom, 'I love you, Shug.' He was holding onto every breath. We called the whole family. In a very small room in DCH hospital he took his very last breath when the last family member walked in the door. Crammed in that room, we begged for him to catch that last breath but he didn't. He didn't wake up. His soul moved on while I watched my mom scream 'Don't take him' as they wheeled him down the hall.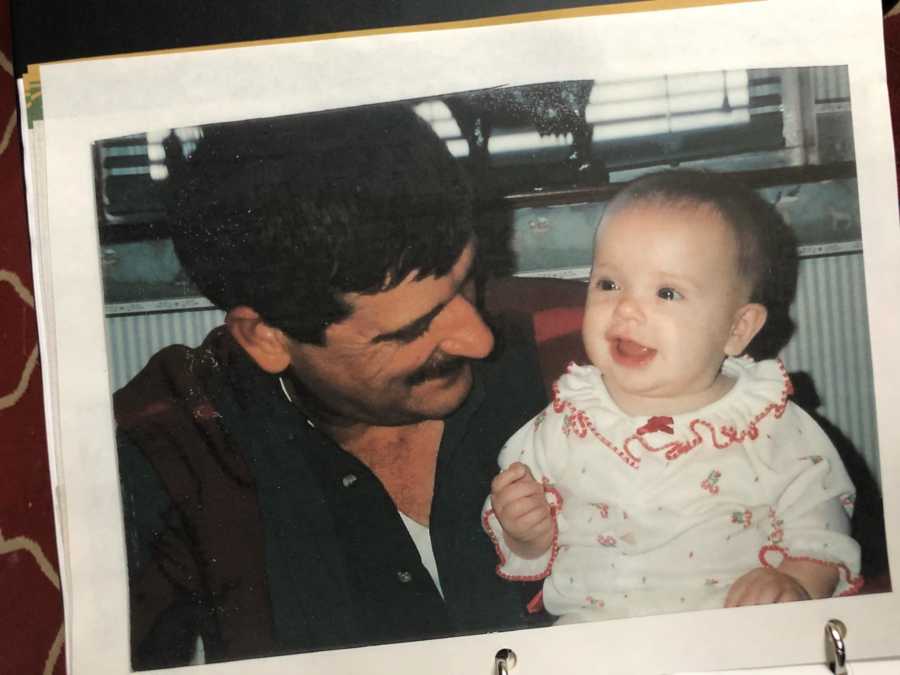 After he passed, we moved to Tuscaloosa to live with my MawMaw, wishing we would have done it sooner to have more time with him. Living life without this perfect man for 15 years has been the hardest thing we have ever had to do. Since he has passed, many things have happened to let us know he's with us. We smelled him for years. When I'm pregnant, I have the same dream that we are in the mountains talking and he hugs me, and I can literally feel him hugging me tightly. We try to do so much in remembrance of him. We celebrate his birthday and mourn his death by letting balloons go at his grave. We spend his birthday, death, and wedding anniversary with my MawMaw.
I know his soul is with us here on earth protecting us, and I know when he sees us do things for him he is smiling down on us. He would have loved this tattoo."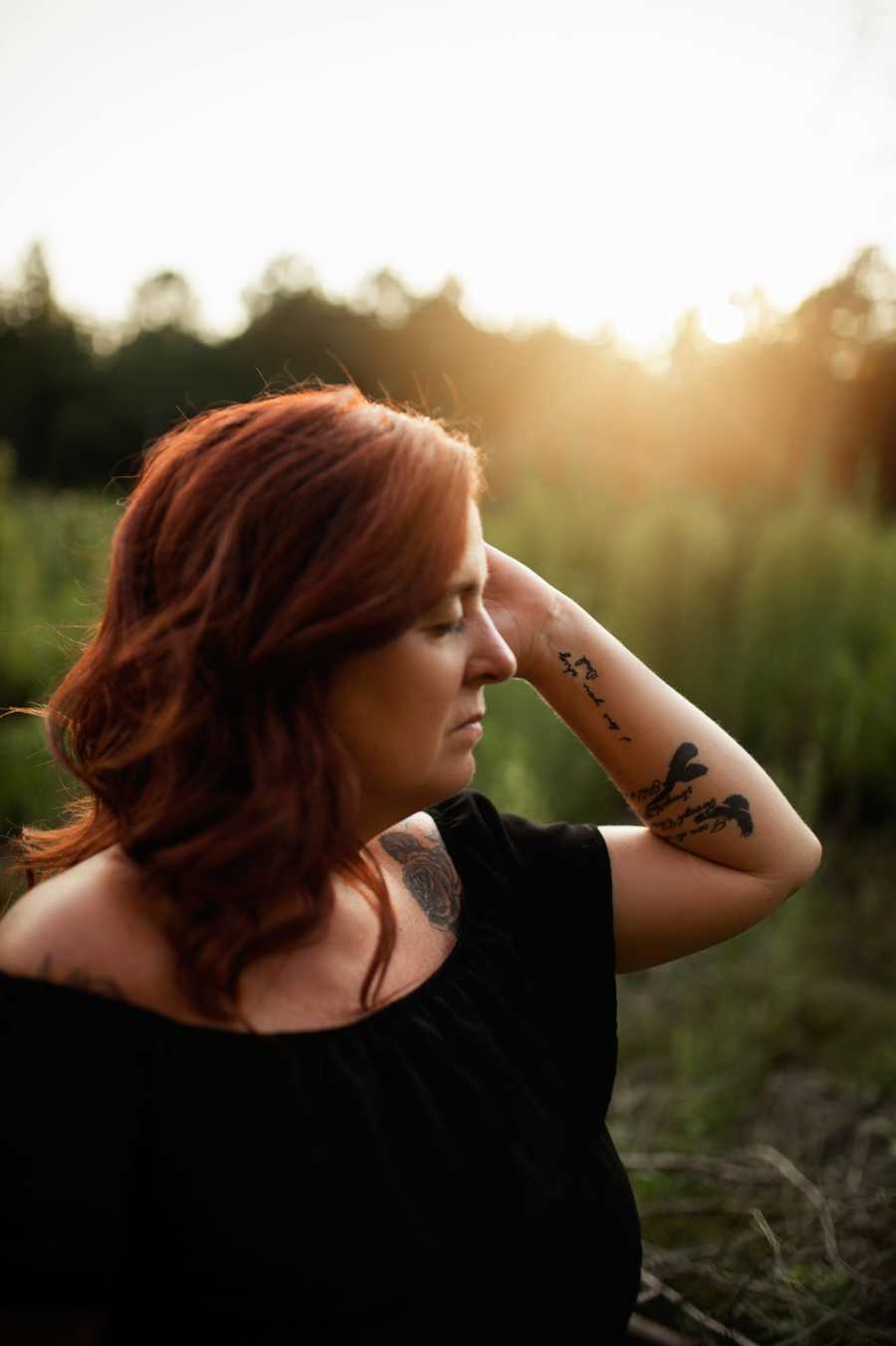 This story was submitted to Love What Matters by Tiffany Sanford of Photography by Tiffany Brooke in Northport, Alabama. Do you have a touching story about a loved one who has passed on? We'd love to hear from you. Submit your story here, and subscribe to our best stories in our free newsletter here.
SHARE this inspiring story on Facebook or Twitter if you believe in a dad's unconditional love.