"December 4, 2012. The most profound day of our lives. Roughly seven weeks early and just north of three pounds, Roxie Mirabelle Forbes crash-landed upon us like a mini meteor, shattering our preconceived notions of love. The little girl with a mighty heart and unstoppable smile was the air in our lungs, the sun on our shoulders, the steady beat of our hearts.
Exactly six-and-a-half years later, our hearts ceased beating, the air receded and the sun hid behind the horizon for good. We hovered over an empty vessel that, only an hour before, had been filled with everything we always dreamed of.
We sang, 'you are my sunshine, my only sunshine' one last time before we walked away from our baby's body, never again able to hug her, to kiss her, to laugh with her, to cry with her, to learn with her, to grow with her, to see her become the remarkable woman we knew she would one day become. Roxie was dead. And so were we.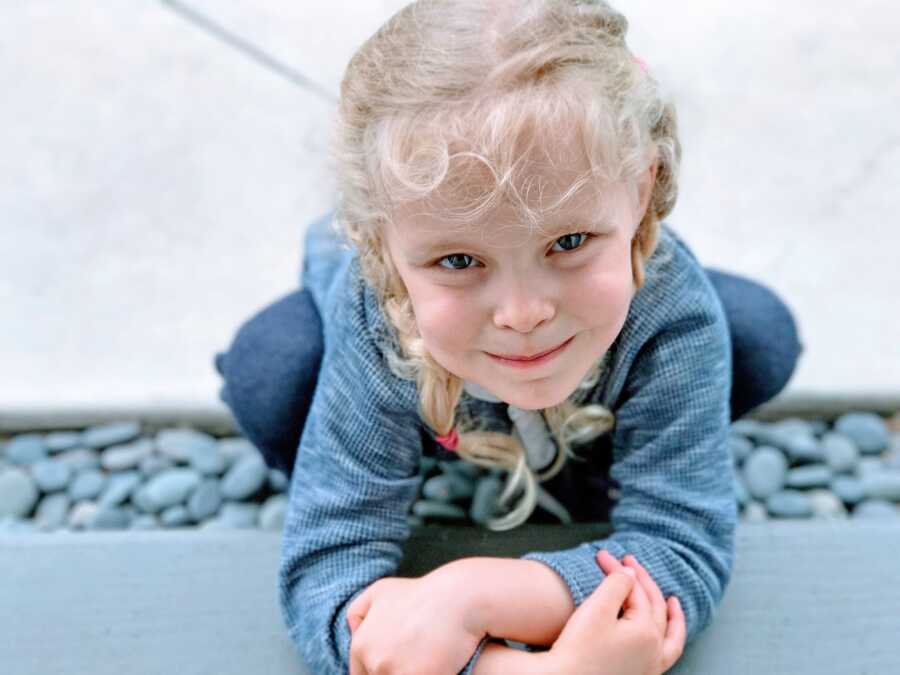 It was a stellar Friday morning. Bright, blue sky. Crisp air. Another day full of promise. Another day to relish our child, each other, a life that seemed to be just right. We kissed our girl on the lips, told her we loved her to the moon and back, and watched as she ambled through Live Oaks on a grassy bluff toward her new friends waiting for campfire to begin.
Less than an hour later, we released the most primal of screams as ambulance doors swung open to the trauma entrance of the same hospital where Roxie was born. Her sparkling blue eyes were stuck half-open and black. Her slim body was bloated nearly beyond recognition. Golden, silky hair had dried like straw. Once radiant skin went waxy-blue. She smelled rusty, near rotten.
That day, a colossal body of misery moved into our home without any intention of leaving. No more burgeoning friendships at her Spanish immersion school. No more Go Fish battles with 'Gramma.' No more sublime visits with any family, any friends. No more milk moustaches. No more bike rides to feed ducks. No more birthdays, holidays, Mondays or Fridays. No more quiet conversations about how the world works. No more firsts.  No more 'Momma.' No more 'Daddy.' No more hourly 'I love you's.' No more parenting.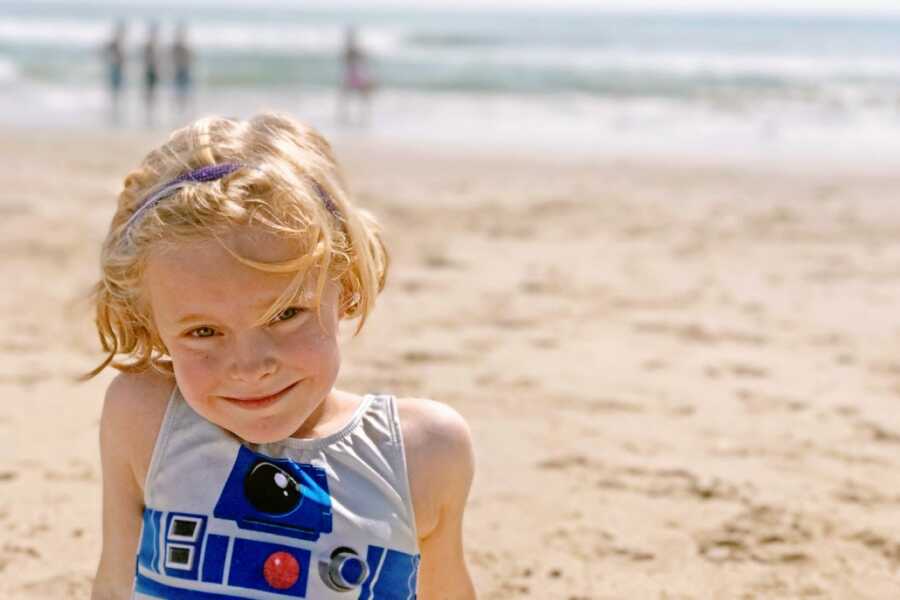 Before we were finally able to open Roxie's bedroom door, we wondered if she might still be on the other side. Maybe she's carefully clicking Legos into place, crafting odd, Cubist-like drawings that made our hearts sing, staging plays with a cast of plastic characters on whose behalf she whispers a range of delicious voices.
But Roxie was not there. She would never be there. Her trucks and stuffed animals and books and pencils and shoes and hats and sunglasses no longer had their favorite companion. A once infinitely animated space was without a trace of oxygen. That's because Roxie gave all the air she had left to the unforgiving waters of that summer camp swimming pool.
What We've Learned About Camps:
America's favorite pastime is not baseball. It's children's summer camps. In fact, camp has become more than a rite of passage. It's almost as obligatory as school, except 25 million cooped up kids get to exorcise classroom angst by running wild and free.
We grew up on the east coast and spent summers at the Jersey Shore, relishing long days at the beach with sisters and cousins. We never attended camp and are not sure if our parents could have or would have paid for us to do so. Since moving to Los Angeles, however, we've learned camp culture is as pervasive as freeway traffic.
Around February of Roxie's kindergarten year, we discussed childcare options for the summer. We now realize, more than ever, our decision was steeped in other people's decisions. If everyone else does it, and we don't, that can't be right, can it?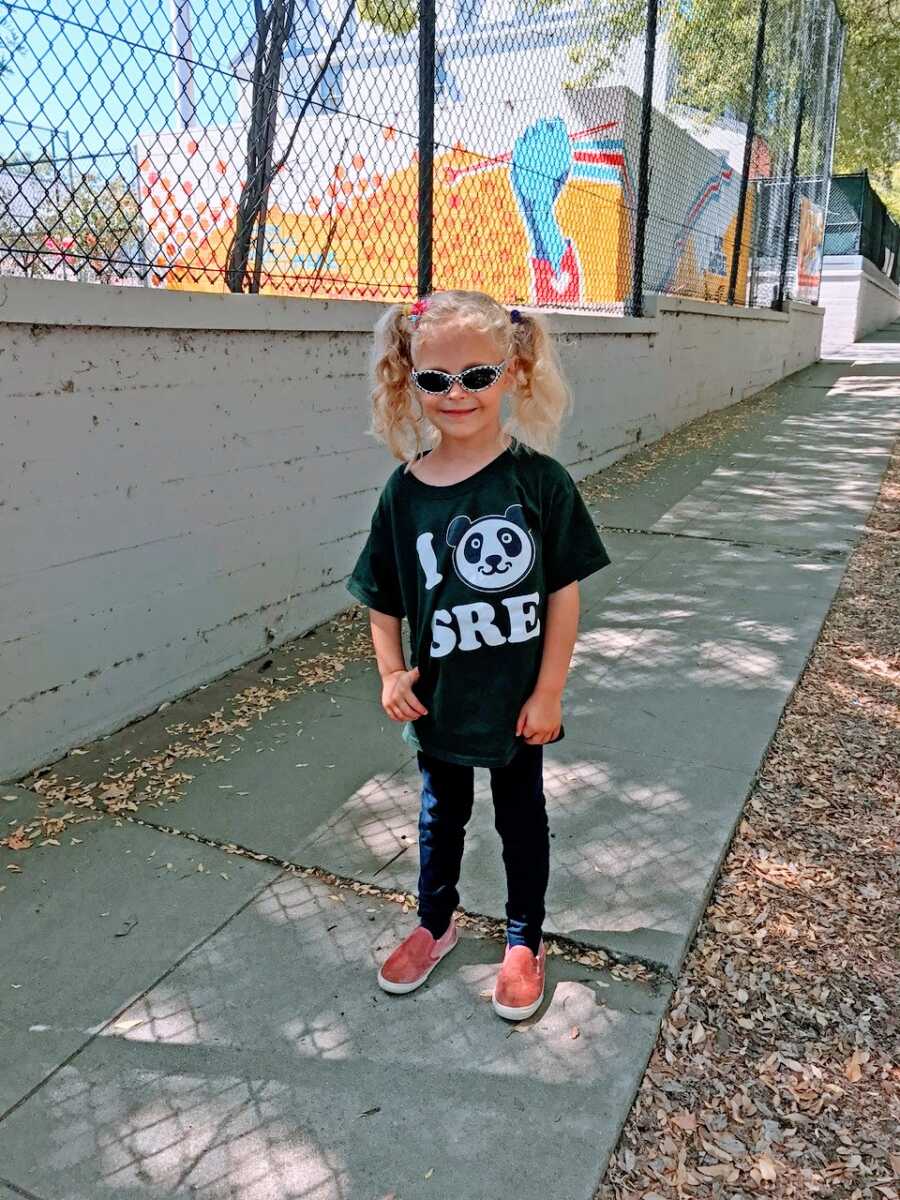 We use the term 'recreational daycare program' because that's what camps are – facilities where parents drop off their children who need supervision while we go about our daily routine or even embark upon adult-only vacations. However, unlike daycare operations, regardless of their reputation or duration, camps lack critical oversight…13 states allow day camps to operate without a license, 9 do not regulate overnight (otherwise known as resident) camps. This means no required background checks, no emergency action plans, no qualifications for employees, no training standards, no certifications in lifeguarding, CPR, First Aid, no counselor-to-child ratios – nothing.
Incidentally, our research shows that camps regulated by 37 states must only adhere to the leanest of laws, ordinances, and oversight. And more often than not, states and counties gift exemptions to faith-based camps without any explanation for doing so. It's confounding how parents view 'camps' differently than childcare providers. Why are we far less critical about oversight at camp operations than we are about traditional daycare facilities or schools? Is it because camps are a source of escape, not education?
We heave a comfortable sigh when a childcare business labels itself a camp. But here's the difference. Daycare facilities afford finger-painting, sing-alongs and low-risk activities. But camps, on the other hand, are rife with high-risk activities. Kids as young as eight shoot live rounds from firearms, scale sheer rock walls, zip-line over tree canopies, engage in an assortment of aquatics and so much more. And the lion's share of those activities run with but a hint of comprehensive risk management.
Camp parents are reluctant to exhibit anything other than heaping gratitude for the privilege of their child's inclusion. After all, waiting lists for camps rival those of elite schools. That sense of privilege or pride precluded us from asking our daughter's camp if they were even licensed. Honestly, we never thought we needed to ask such a question in the first place. The camp Roxie attended has been operating for over 40 years. Surely, it must be licensed. And surely that license must have some relevance.
The brutal reality came to light when the camp did not shut down for one minute after they neglected Roxie to death. The lack of regulation left the health department and the county impotent, without recourse to shutter them, even temporarily, while investigating the cause of a wholly preventable death. In fact, the owners prevented parents from picking up their children early that day because they wanted to keep things 'as normal as possible.' Could you imagine if a school attempted to prohibit parents from retrieving, let alone consoling, their children who just witnessed another child's ghastly death?
We have seen numerous camp operations use evasion and preclusion tactics when facing public relations nightmares. Non-disclosure agreements and significant financial settlements keep thousands of parents and victims of camp tragedies silent, as evidenced in the recently exposed sex abuse scandals at camps. Ongoing research will likely reveal tens of thousands of children have suffered from preventable sexual predation at camps for decades.
Are we putting on blinders to support the story we want to hear? Are we accepting a determination of the 'best' summer camp based upon high-octane, specialty offerings – such as aviation, trapeze, 'secret agent,' ATV/motorsports – without considering risk? Are we relying upon answers from those with financial interests rather than safety interests?
What We've Learned About Lifeguards:
We've had a pool in our backyard since Roxie was born. She took swim lessons but was not yet an able swimmer. Before camp commenced, we asked the camp directors how Roxie would be cared for during swim time. They told us certified American Red Cross (ARC) lifeguards and water safety instructors would safeguard children in the pool while also teaching fundamentals. They pledged to help Roxie become 'water-safe.'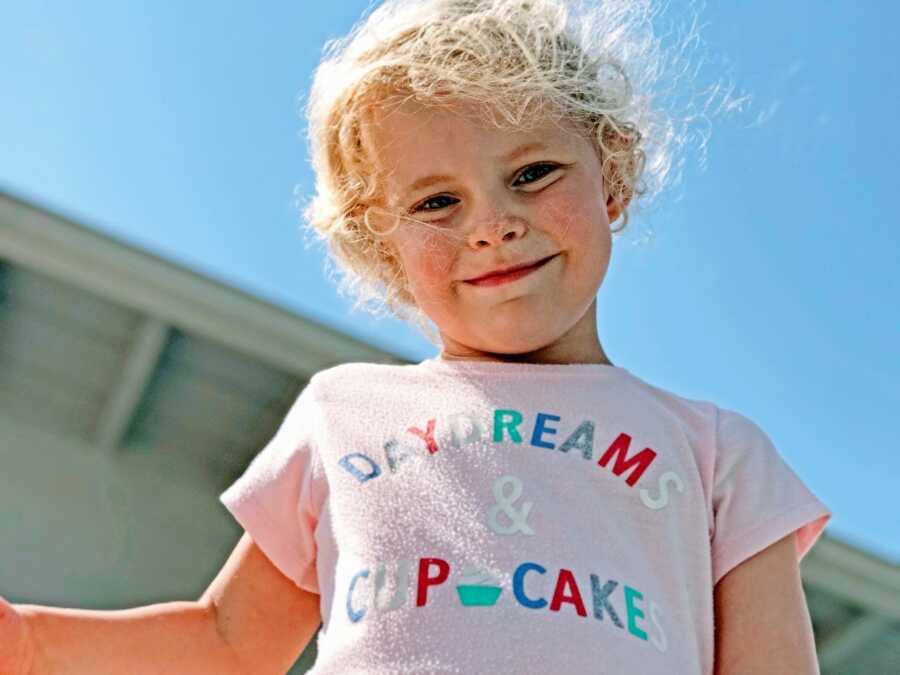 During the course of Roxie's wrongful death lawsuit, we learned counselors showed up on a Saturday morning for 'training' and left in the afternoon as certified lifeguards and water safety instructors. This, of course, is not possible, as ARC certification requires no fewer than 26-30 hours of in-pool and in-class training and testing. In fact, Roxie's camp and its American Red Cross representative never tested the counselors whatsoever.
Our extensive research has since all but proved how broken the ARC training system truly is. The ARC approved Roxie's camp as a Licensed Training Provider (LTP), meaning the camp could certify virtually anyone as a lifeguard or water safety instructor, as long as a certified ARC instructor helms the training. However, the ARC never bothers to visit the facilities they approve as training providers. Therefore, almost any LTP could operate training out of a kiddie pool or even a coffee shop and nobody would be the wiser, just as long as the ARC instructor fudges the training results. And that's exactly what happened to us.
This wholesale lack of checks and balances coupled with the apparently fraudulent camp operators and ARC representative comprised the perfect storm. Deception runs so deep, we are not sure if any of the counselors at the camp could actually swim well. One of fraudulently certified counselors performed such an egregious rescue attempt – according to his own account – that we have to wonder if Roxie would have otherwise had a fighting chance.
Recreational childcare facilities often provide their own training and lifeguard certification after staffers are hired, a week or two before the season begins. How effective is such last-minute training? These facilities enroll hundreds if not thousands of children, maintain waiting lists, yet staff as leanly as possible to shore up profit margins.
When Roxie drowned, there were a purported four counselor/lifeguards watching the 25' x 50' foot pool, which is hardly larger than our backyard pool. Not one of these counselors noticed Roxie imperiled. Nearly 80% of childhood drownings occur when an adult is nearby but failing to provide active supervision. Drowning is silent and quick. When lifeguards are distracted, not properly trained or both, circumstances quickly turn dark.
Once Roxie was allegedly spotted by a fifth counselor well beyond the pool area, chaos and panic ensued. Since camp employees were not properly trained, nobody was prepared to provide lifesaving care. Camp operators never even thought to execute intensive training on an emergency action plan. We never thought to ask if they did so before enrolling Roxie. We never thought our girl would be the victim of a childcare business that values profits over children.
Roxie's Foundation:
Roxie did what other kids did. She ran, jumped, danced, sang, traveled, played in pools, learned to read and drove us nuts with her willfulness. Normal stuff. Growing up stuff. And she was funny as all get-out…like pee-in-your-pants funny. Best of all, she loved to love. In fact, she lived to love. Hugs were her favorite currency. Everyone who knew her — for minutes or years — reminded us that she did, in fact, leave the world a better place than she found it.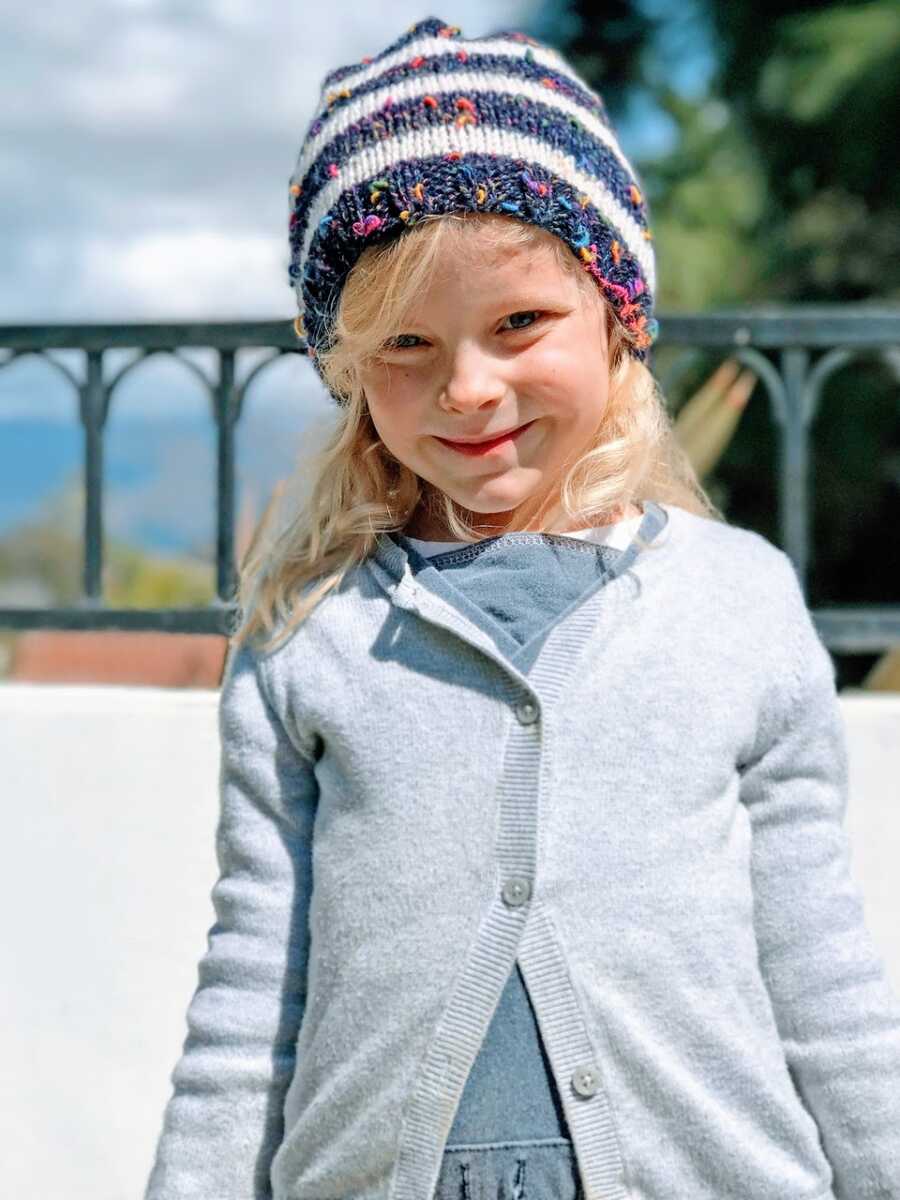 The day Roxie drowned was the day three lives ended because a camp did not honor a basic promise — to keep our baby safe. What couldn't possibly happen to us did happen to us. Our mission is to prevent other parents from suffering preventable despair. Roxie would demand that we never allow another child to suffer as she did. Therefore, we founded Meow Meow Foundation in her honor in order to end senseless childhood drownings and abuse at camps.
We fully understand the social, emotional, and mental health benefits camps may offer. We sent Roxie to a camp for those very same reasons. There are certainly camp operators that do the right thing. They prioritize safety. They program appropriately. And, they believe in robust training. But an immense amount of work remains to be done to convince thousands of other camps that do not follow the same path. We have worked day and night to effectuate change and keep children safe. Our efforts are paying off. The largest county in the country has pledged to implement and enforce camp regulations.
Our foundation has forged partnerships with child advocates, doctors, psychologists and experts in youth development who possess vast camp experience. They offer objective training, education, and advice for camp operators and parents. However, it remains a parent's duty to look beyond bias in getting kids out of the house and to determine whether camp is in the best interest of their child. By the way, the child should always be part of that conversation.
Roxie marched for immigration rights, donated her toys to child victims of California wildfires, constantly rushed to the sides of aggrieved children. Please remember her by hugging your kids often, telling them you adore them to the moon and back and loving what matters every day."
This story was submitted to Love What Matters by Doug Forbes. You can follow the Meow Meow Foundation here. Submit your own story here, and be sure to subscribe to our free email newsletter for our best stories, and YouTube for our best videos.
Read more stories like this here:
'Is my baby okay?' The doctor said, 'Ma'am, you mean to tell me no one from your family contacted you yet?' Everything went silent.': Mom shares plea after son's drowning
'Honey, they've tried reviving him 6 times. He's not coming back.' I was barely hanging on.': Mom loses son to fatal car accident, finds 'beauty in the ruins' of child loss
'I had someone comment today, 'Look at her putting her kid on a leash…how terrible.': Mom explains 'I choose safety'
'My son's wrestling photos ended up on a pedophile page.': Mom offers safety tips for 'online parenting'
Please SHARE this story on Facebook to spread awareness to other parents.