"What would you do with your time if you knew today was your last day?
Would you still stand in front of the mirror in the morning, cursing your lines and lumps and gravity?
Or would you pen a love letter to yourself in eyeliner you had just used for the last time, thanking this incredible vessel for carrying you through it all in one piece?
Would you let it all get in and under your skin, the weather, the traffic, the Internet trolls? Would you let your breath shorten with every perceived inconvenience until you were panting your way through your precious minutes?
Or would you suddenly notice the way the sunlight reflects off the snow or the blacktop or a forgotten shiny red tricycle and realize how you'd been making your way through your days with your eyes half shut for as long as you could remember?
Would you keep hiding from everyone you knew, ducking behind grocery store displays and into alleyways in an attempt to hide your less than perfect hair day or to avoid awkward small talk?
Or would your face light up at the familiar faces, arms as open as your heart had been thrown? Would you listen when they told you how they were? Would you suggest coffee, a hug?
Would you connect?
Would you let yourself get lost in distraction, the smartphone or the feed or the food or the drink or the glow of the television?
Would you answer the phone?
Would you soften into your husband's touch instead of shying away?
Would you ask for more time?
And if you had it, what would you do differently?
Life is a gift, friends. And it can change in an instant. Let's live it while we still can."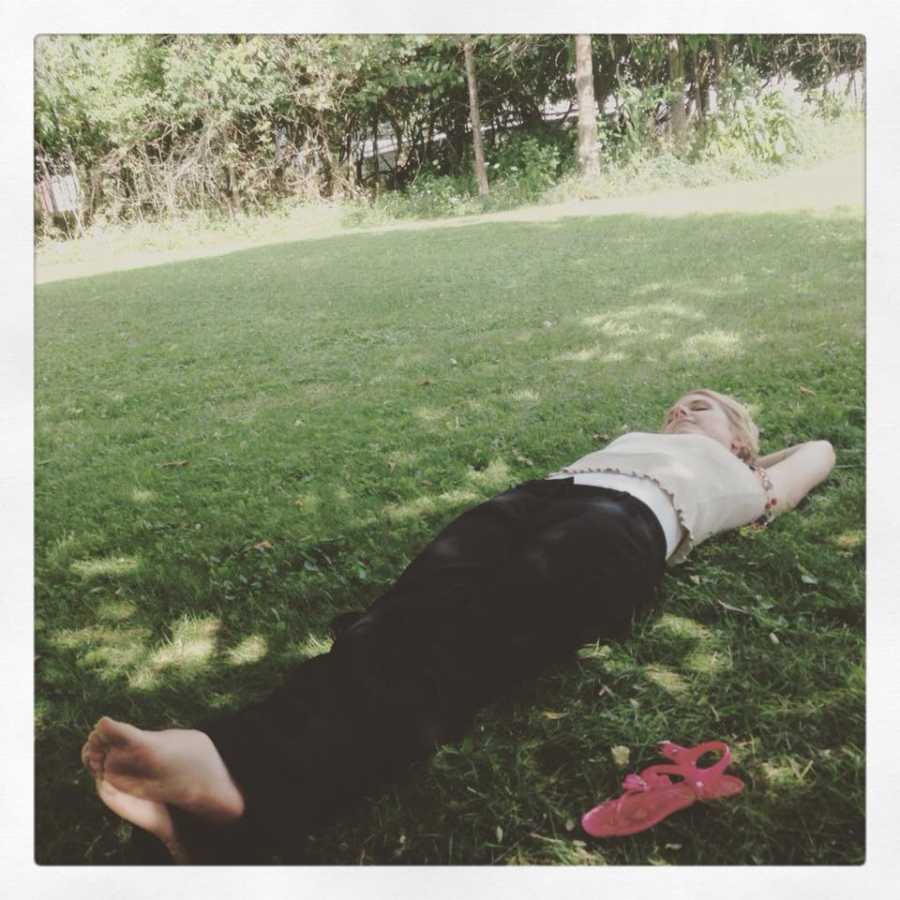 This story was submitted to Love What Matters by Liz Petrone. You can follow her on Facebook. Subscribe to our free email newsletter, Living Better—your ultimate guide for actionable insights, evidence backed advice, and captivating personal stories, propelling you forward to living a more fulfilling life.
Please SHARE on Facebook or Twitter if you believe in living life to its fullest.