"My story all begins when I was 13. I thought I was just going through normal hormonal stages because up until I was 15 I was self-harming and crying myself to sleep every night. I was insecure and lost.
Finally I learned I had depression and it could be treated and helped. As I grew older not only did I get on medication, but I've meditated, prayed, maintained exercise, and perpetually surround myself with positive family and friends. The medication did wonders. I felt so great however, then I stopped taking it.
About a year after that when I was 21, my mom, my best friend in the entire world, took her own life.
It was shocking, confusing and traumatizing.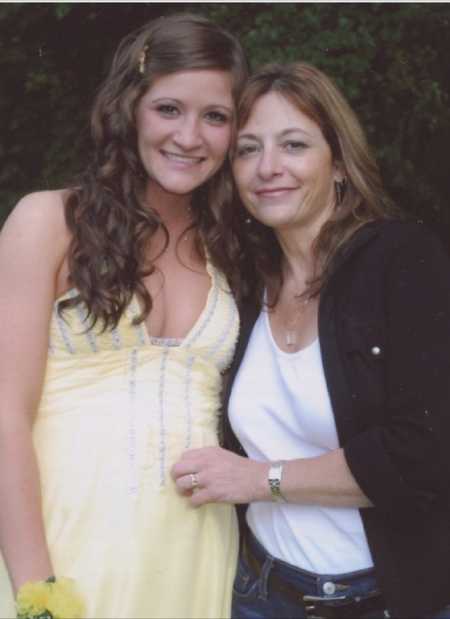 It wasn't until months after her passing that I was able to put the situation into perspective and understand that she suffered from clinical depression. She was on medication, but it didn't help. Before this time, she was bright, friendly, effervescent and positive. She was the type of person who was selfless to a fault. She loved everyone and everyone loved her. She brought joy to everyone whom she encountered. She was creative, loving and nurturing. However in May, three months before her passing, something changed.
There are signs you can look for when determining if someone is depressed. My mom began to undergo rapid weight loss and we had to force her to eat. She was not able to fall or stay asleep. She seemed withdrawn and tired all of the time. She was sore and in pain. The problem was that we thought it had to be a physical illness because of the way it presented itself. Well it was, but it stemmed from her mental illness and her body couldn't handle it. She went to tons of doctors for a diagnosis to no avail. We felt hopeless and like we couldn't help because we weren't doctors. We didn't realize she was falling into a deep depression and likely should have been hospitalized. She hid it well and never wanted us to worry about her or to 'be a burden.'
One day in July she stopped talking. My friend had just been murdered so I was crying hysterically in my house. She couldn't even comfort me. She didn't have it in her. She had no energy to feel, to move or to talk. I repeatedly asked her why she wasn't talking. She didn't answer. I kissed her goodbye and told her I loved her before I left for my friend's funeral.
That night, I started shaking uncontrollably and a horrible feeling overcame me all at once. I made my friend hold everything I had in my hands and immediately called my mom, almost as an instinct. She didn't pick up. I left a message telling her I needed to talk to her. I told my best friend at the time I needed to go home immediately. (I later learned that this was synchronicity- when two seemingly unrelated events coincidentally occur at the same time in different places).
No sooner, my Aunt (who is a lawyer) called me, which I knew was not a good sign. She said there had been an accident and to come to the police station immediately.
I had no idea what to think. A car accident maybe?
My dad got on the phone, weeping, and told me, 'Whatever you do, don't go home.' But my car was home and my friend was driving me. So I went towards my house, ignoring my father's warning. My entire road was blocked off and closed. I got a glance of flickering police lights through the trees. I had a horrible feeling in the pit of my stomach.
We pulled up in front of my house on the dark street. The cops yelled at us that we couldn't be there because the road was closed. I told him frantically, 'This is my house. I live here.' I demanded to know what happened. 'Your mom is dead.' He told me bluntly.
I collapsed and almost vomited. I rushed to the police station in shock, hysterical.
I saw my dad in a hospital gown and thought my mom was sick and died in the hospital. He was crying. He said the police thought he murdered her. I couldn't even hug him. Thoughts raced through my head. Could he have done this?
Soon after, I was called into the police interrogation room. They interviewed and talked with me, asking if my mom had any enemies. I was so confused. I had no idea what had happened.
Eventually, they determined my mother's death was a suicide. I called my sister who picked up the phone unknowingly. So I talked to my brother-in-law and told him the horrific news. They rushed home, speeding so frantically they got a ticket. Naturally, I cried hysterically all night. Luckily we were all able to stay at the house I was dog sitting at. No one knew how to act, what to feel or what to do. I will never forget cracking a smile when the dog laid down next to me to comfort me.
The next day we were finally allowed in our house to grab belongings although it was still under investigation. Mom left us a note. In essence, she said she was not ok and that she didn't want to be a burden on us anymore. She said she was so sorry and to please not hate her. She told us she loved us.
A piece of my heart will forever be missing. My mom was my everything. We were connected. We were one. My life was over that day. I was sure of it. How could I go on? Why would I want to live life without my mom in it?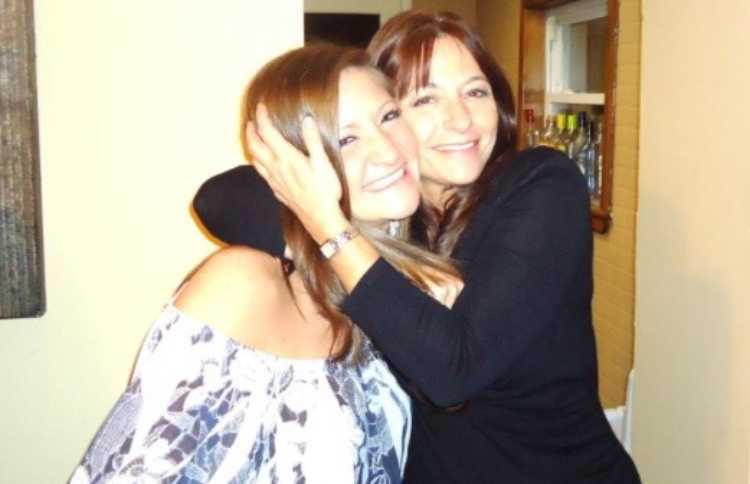 The days, months, and years to follow have been an emotional roller coaster. This leads back to my own personal story and struggle with my depression.
I was doing fine I thought, coping with the loss of my mother, considering my entire world had just been turned upside down. I went right back to college, graduated with my master's degree and a 4.0 GPA and got my first teaching job right out of college at 22 years old. I kept myself busy and never had down time. I surrounded myself with family and friends and worked all the time. I took on extra activities and joined committees and stayed as active as possible. I got my family and friends to join the American Foundation for Suicide Prevention walks in memory of my mom. I did community service and extra activities. 'I'm fine.' I lied to myself. To everyone.
Then, one night when I was 25, I was out with college friends. We were very close and so we talked about my mom and got into a deep conversation over some glasses of wine. I felt vulnerable. I opened up to them about my struggles with losing my mom. I let them support me.
After the emotional conversation we left to go to a bar. 'I'm fine.' I kept telling myself as I always did. 'I'm fine.'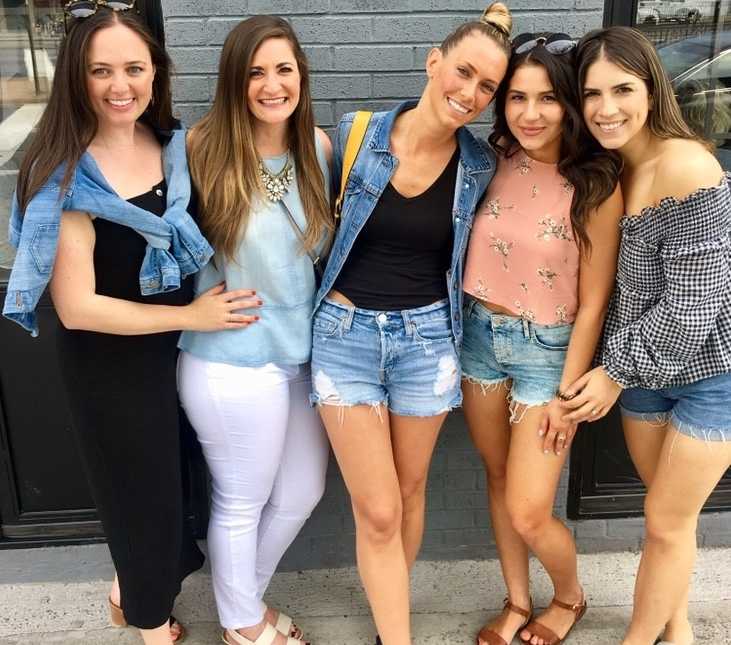 But I wasn't fine. I don't know what happened, but I became someone else. I told my friends I was making a phone call but abruptly ended up leaving the bar alone and began hysterically crying. I walked and walked and walked into the night onto streets I didn't know in a place I was completely unfamiliar with in the middle of Queens, New York. I kept walking. I turned my phone off. I couldn't stop. 'I just want to be with my mom,' I told myself repeatedly. 'I want to leave this earth and just be with her.'
I attempted suicide that night. I tried to suffocate myself in my own clothing on a dark sidewalk.
However, before I was able to succeed something came over me. It was like I snapped out of it and came back to reality. I called 911 on myself I was so terrified with the prospect of what I had just attempted to do. The ambulance and my frantic (and amazing) friends came to my rescue.
I was hospitalized overnight listening to crazy people screaming and yelling. I wanted to crawl out of my own skin. I needed to get out of there. 'This isn't me,' I told myself. 'I am stronger than this. I am stronger than my mom.' Why am I here?
Ever since that night I have been back on medication and am currently seeing a therapist and psychiatrist.
I continue to teach which is my passion and fills me with joy each day. I have the job of my dreams, an incredibly supportive and loving sister, brother in law, Dad, best friends, and other family members. I have the best friends and people in my life. In my free time I draw, write, exercise, go on hikes, spend time with positive people, snowboard, and cook. Doing things you love with 100% passion and letting others support you in times of crisis or need can help.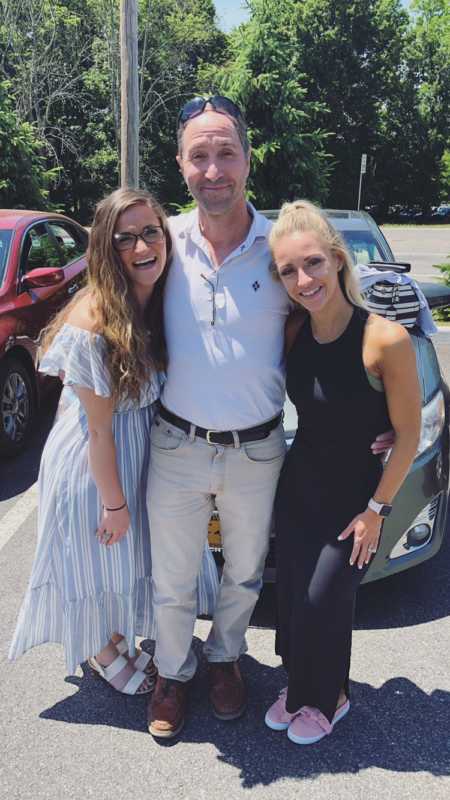 Write your feelings down. Talk to someone. Cry yourself to sleep if you have to. Listen to your favorite song. Cook a delicious meal. Go shopping. Pray. Take a hike. Meditate. Go on a walk. Call a friend. There are a million alternatives to being depressed and a million ways to aid in your own self-healing. Everyone is different. Don't lie to yourself and pretend you're fine if you're not. Confront it head on. Seek professional help if it gets to that point. Don't be ashamed or in denial. I was, but now I am free. I own that I suffer from a mental illness and I can now help others understand this illness.
I'm here to say, downfalls, dark moments, and depressive episodes can happen, but you can rise above It – despite your circumstances. Be strong and know that YOU ARE ENOUGH. Traveling to new places and learning about a life bigger than your own is also healing. Since my mom's passing I've been to Montreal, Barcelona, Mexico, Italy and Greece. I know she's been with me on each excursion.
Talk or write about your own experiences. End the stigma of mental health illnesses and suicide. It's cathartic.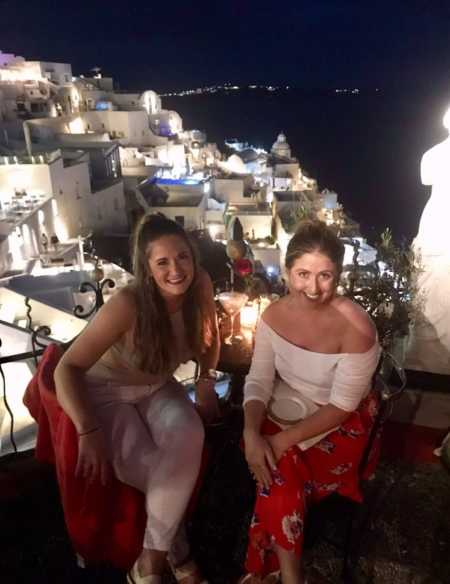 [If you're thinking about hurting yourself, please call the National Suicide Prevention Lifeline at 1-800-273-8255 or visit suicidepreventionhotline.org to live chat with someone. Help is out there. You are not alone.]
This story was submitted to Love What Matters by Stephanie, 27. Submit your own story here and be sure to subscribe to our free email newsletter for our best stories.
'I sat there and cried, a shotgun in hand, my son in the next room. I was taken away in an ambulance while he slept.': Woman overcomes suicide, years of addiction, says there's 'always possibility for change'
Provide hope for someone struggling. SHARE this story on Facebook with family and friends.