Disclaimer: This story contains graphic images that may be upsetting to some. 
"I feel like I need to share part of my experience today in light of the overturning of Roe v. Wade.
On April 11th, I was one of the mothers who sat in a doctor's office and was told that my baby no longer had a heartbeat. That the child I had prayed for, longed for, and fought for had passed away. My child was wanted. At 9 weeks pregnant, I found out that my child had Down syndrome. I was offered the choice of an abortion which I declined. I wanted this child no matter what.
Two weeks later, I found out my child was developing a cystic hygroma (swelling in my child's neck.) I was offered an abortion again which I declined. One week later I found out my baby not only had down syndrome and a cystic hygroma which would severely alter his life but that he had now developed fetal hydrops and had a less than 3 percent chance of survival. I was offered an abortion again which I declined.
One week later I found out that the hydrops had gotten worse and my child had less than a 1 percent chance of survival. I was told to come in each week to see if my child had passed away or not. I had to start looking for symptoms in my own body because the likelihood of me developing a life-threatening condition was high. I am one of the moms who had to face the fact that her child would pass away and would not be able to survive out of utero and that I could also die because of this.
The mental anguish of knowing your child is going to die and nothing can be done is the most horrible thing. I understand the women who cannot live like this. At 18 weeks gestation, I found out my child passed away. I was told by doctors that my body may or may not go into labor. If I was to go into labor naturally at home, there was over a 90 percent chance that I would die.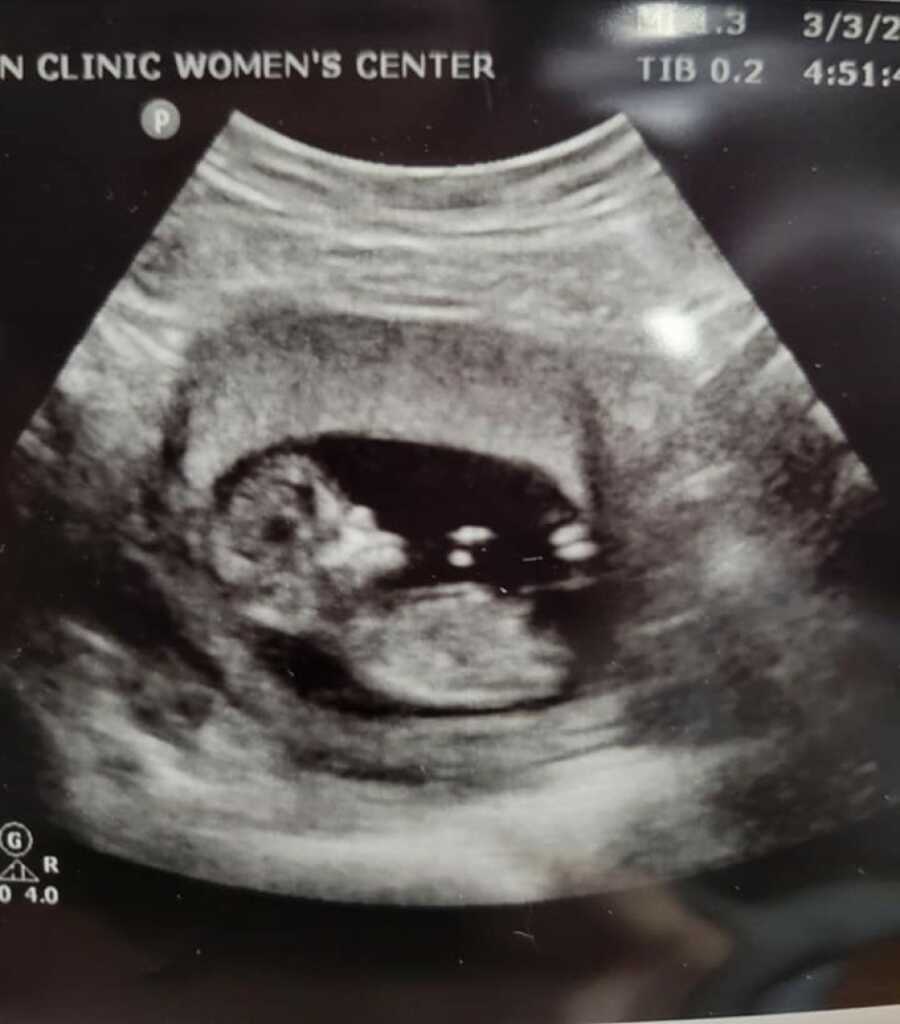 I wanted to see and hold the child that I had carried for so long. I opted to be induced the next day on April 12th. I delivered this baby naturally with the help of doctors and nurses, and because of their help I was able to hold my child that had passed away. I am eternally grateful for these doctors and nurses who saved my life when my child's life could not be saved.
Even though my child had already passed away, because he was born at 18 weeks gestation and not 20 weeks, by the current legal definitions, his birth was considered an abortion. On my medical records, it states that I had an abortion, instead of a stillborn which is a very hard thing for me to look at.
The current definition of 'abortion' includes infants who die in utero from natural causes. Those babies are included in the count and skew the numbers.
All this being said, if my child had passed away today, things would be very different. My life would be at risk. I wanted my baby more than anything in the world but he passed away and it was still considered an abortion. So before celebrating today's decision, think about the moms that don't have a choice in abortion. The ones who wanted their child but now have few options over their own bodies.
There is so much more to this decision. Many abortions are not choices; they are mothers making the hardest decisions of their lives. 'Abortion' is a legal term that does not always accurately describe what people think it does.
How can you 'kill' someone who has already passed away?
Mothers are making the hardest decisions of their lives. We don't know the circumstances. They need to be able to make those decisions without the interference and judgment of others.
This is what 'abortion' can look like."