"Harrison was diagnosed at birth with a profound bilateral hearing loss following his newborn screening. After months of ABR testing, Harrison continued to show no response to sound. Harrison's diagnosis was confirmed as profound bilateral sensorineural hearing loss. They suspected this diagnosis could be due to damage to his auditory nerve, but they couldn't be sure until Harrison had an MRI and genetic testing.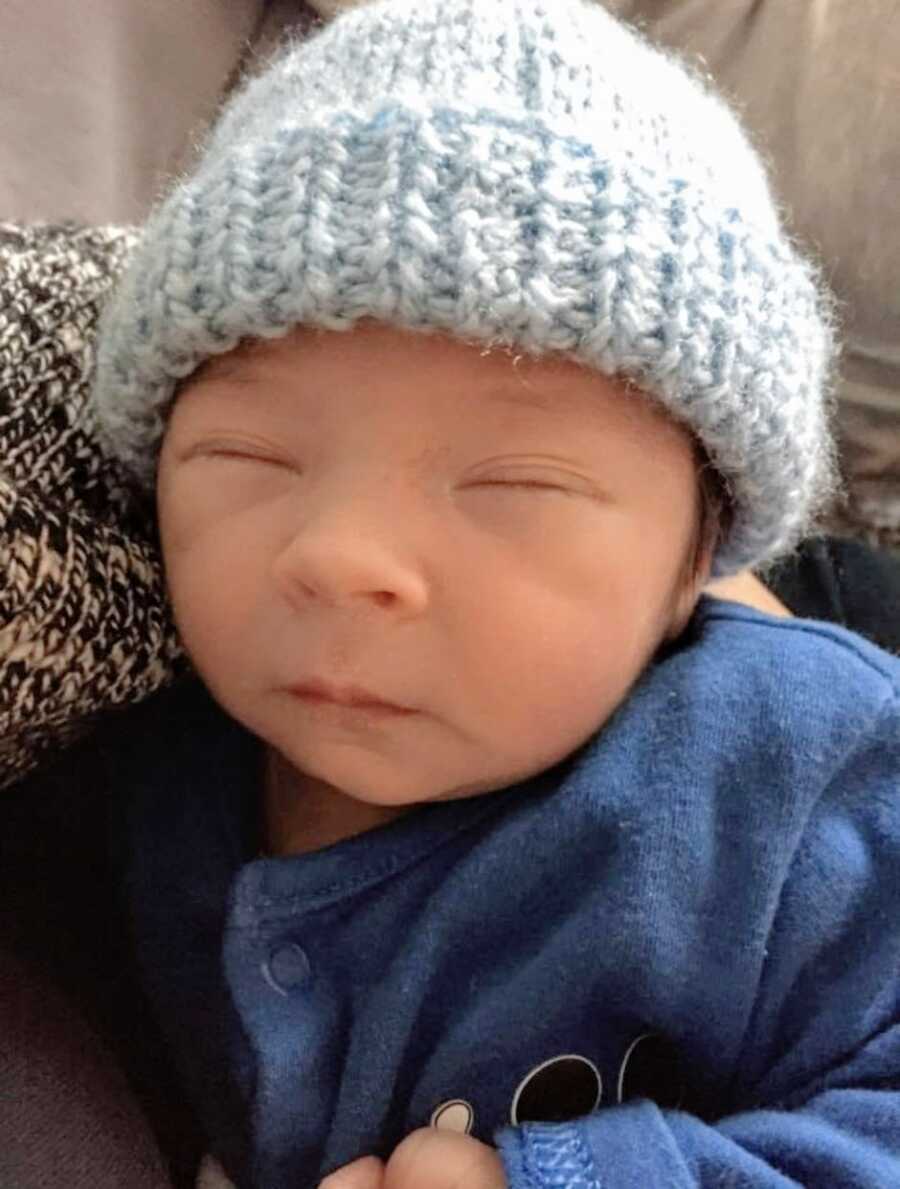 The next step was to agree to genetic testing as this would be a way forward to find answers as to why Harrison was born deaf. The genetic tests case came back negative, which led to more tests being carried out but this time specifically for auditory neuropathy spectrum disorder—a very uncommon cause of hearing loss affecting 1 in 16,000 people. ANSD is a hearing disorder in which signals leaving the cochlear traveling to the brain from the auditory nerve become disorganized.
After weeks of anticipation, we had the results which ultimately came back positive. This was a huge shock to us all as there is no previous hearing loss in either families. I'm often asked what I felt as a parent being told my newborn baby is deaf. The honest answer was guilt, grief, loneliness, and anger. I had so many questions: Would he ever hear my voice? Would he learn to talk? Would he achieve well in school? And most importantly, would he live a normal life?
At eight months old, Harrison was fitted with his first set of hearing aids. But due to the nature of his hearing loss, we were told he would possibly benefit more from a cochlear implant than hearing aids, but just to monitor how he got on for the next few months. I remember hoping for some sign the hearing aids were amplifying the sound and he was picking up on the things I was saying. But as time went on I accepted that, as predicted, the hearing aids weren't doing much apart from stimulating his nerve. Therefore, we started Harrison's journey into cochlear implants.
The next six months were the most daunting as parents. There were times we questioned whether we were doing the right thing at all and if the benefits outweighed the risks. But we knew this was the best chance at a life of hearing for our baby, so we learned to trust the process. As soon as we met with the cochlear implant team and the surgeon who would perform Harrison's surgery and were given all the information, we knew this was the right decision for Harrison.
At 16 months old, Harrison was prepped and ready for his 6-hour bilateral cochlear implant surgery. This was the hardest part of this journey because we were heading into the complete unknown. We had heard about so many success stories, but every hearing journey is unique. Would this be as much of a success for Harrison? For some, cochlear implants may not work at all.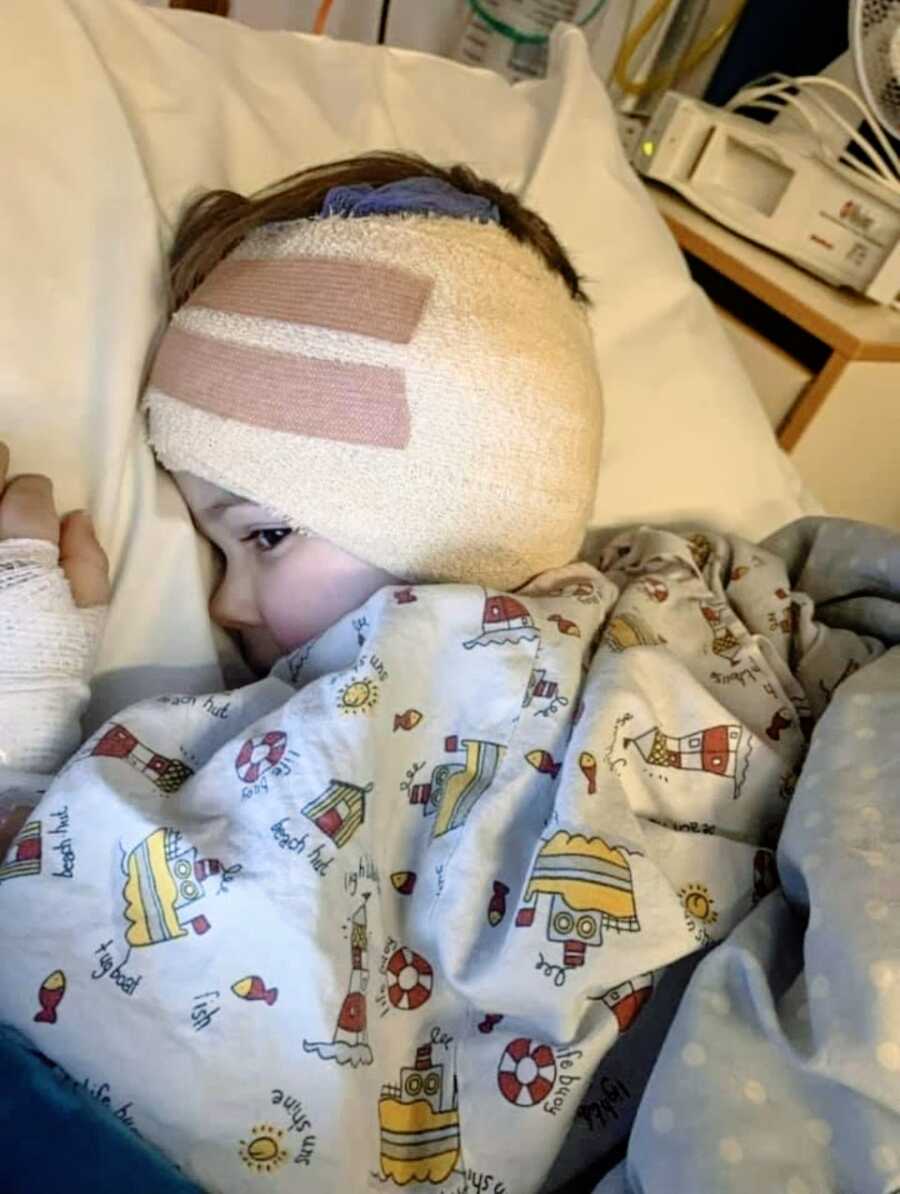 The road to recovery was quicker than I thought. He bounced back so quickly. I think it was a few days and he was back to his normal cheery and funny little self. But then I had a nearly 2-year-old wanting to run around and climb on things, and I had to make sure he didn't bash his head. With cochlear implants, a bash to the head can be very serious. Therefore, we took precautions. And now that Harrison is older, we have explained to him he needs to be careful when taking part in certain sports, and he understands.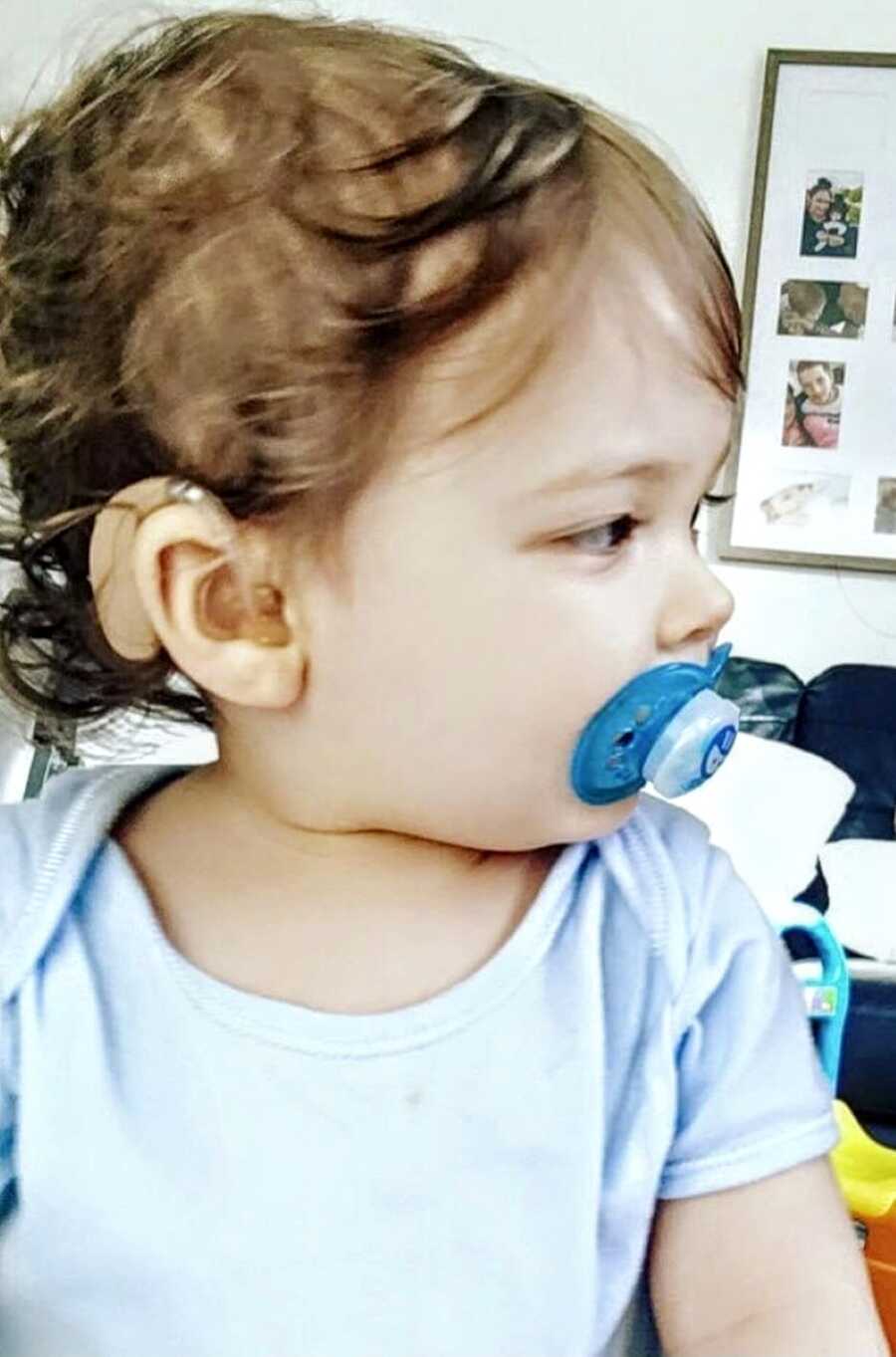 We joined a nursery for the deaf (the Elizabeth Foundation) when Harrison was three years old. This allowed him to be around other children alike and learn in a setting designed specifically to fit the needs of deaf children. This was an incredible experience for Harrison and me. We learned and gained so much from attending, and the Elizabeth Foundation played a massive role in preparing Harrison for the start of mainstream school.
Five years post-op, Harrison—now age 6—is a happy, confident, and chatty little boy who attends a mainstream school where he is thriving thanks to all the fantastic support he receives through school, home, and professionals. He continues to make good progress, and we could not be more proud of how far he has come.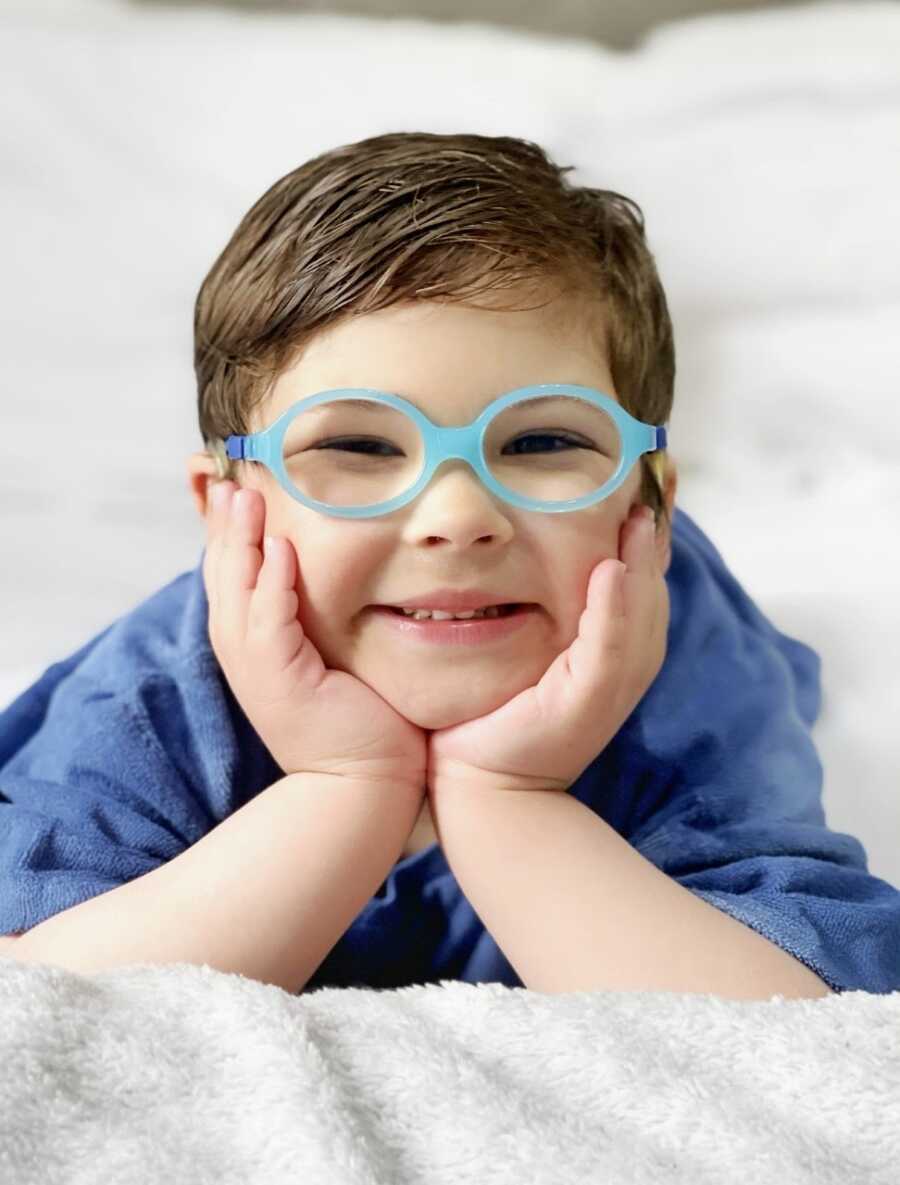 Harrison uses both spoken language and sign language to communicate. We thought it was important for him to embrace his deaf culture and be able to communicate with his deaf community. Recently, Harrison has asked why he has cochlear implants and why he is deaf but mommy and daddy aren't. We told him when he was born his ears didn't work like they're supposed to, so mommy and daddy made the decision for him to have cochlear implants so he was able to hear the world, and his cochlear implants replace the job of his ears.
We call him 'Hearo Harrison' because he has his own superpower—his magic ears. We tell him this is what makes him unique and special, and he should be proud to be deaf and embrace his cochlear implants, as well as educate people about them, which he is already doing. He loves explaining what his cochlear implants are to anyone who asks.
This year, Harrison continues his journey as he is due to receive his upgrades, which he is so excited for! We hope Harrison's story inspires you and sheds light and hope on this incredible journey to a life of hearing."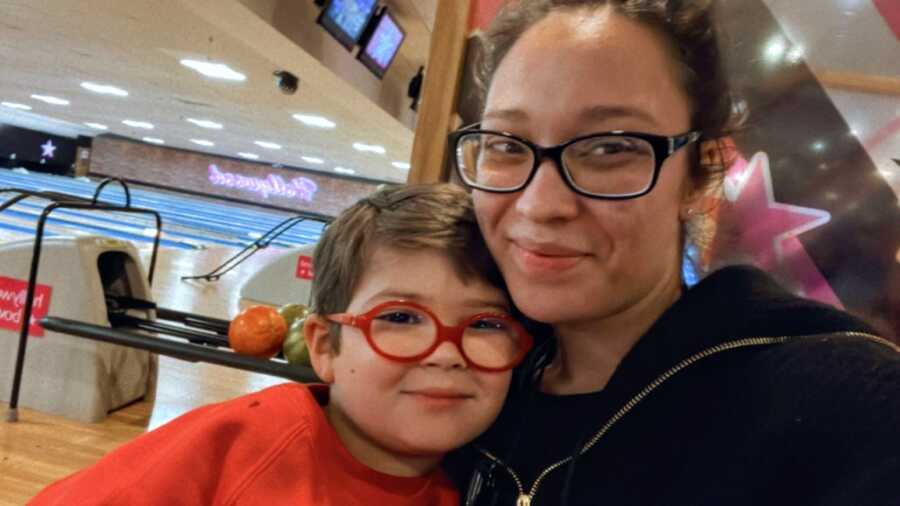 This article was written exclusively for Love What Matters by Summer Greenham. You can follow their journey on Instagram. Be sure to  subscribe to our free email newsletter for our best stories.
Read more stories like this here:
3-Month-Old Has The Best Reaction To Hearing Mom's Voice For The 1st Time
'Your son is deaf.' We were praying it was a huge mistake. They wheeled him out. I lost it.': Mom shocked by newborn's severe hearing loss, 'we had no family history'
Do you know someone who could benefit from this? SHARE this story on Facebook with family and friends.