The a capella group Straight No Chaser has been around since 1996, but it wasn't until 2007 that the internet finally caught up with them.
The priceless performance in the video below was recorded on December 7, 1998, at the Musical Arts Center of Indiana University.
Fast forward to 2007, the clip resurfaced in the early days of YouTube and went viral with over 8 million views. These days, it has been watched more than 23 million times!
The song was such a huge success that it led to a five-album record deal with Atlantic Records, and the group still tours to this day.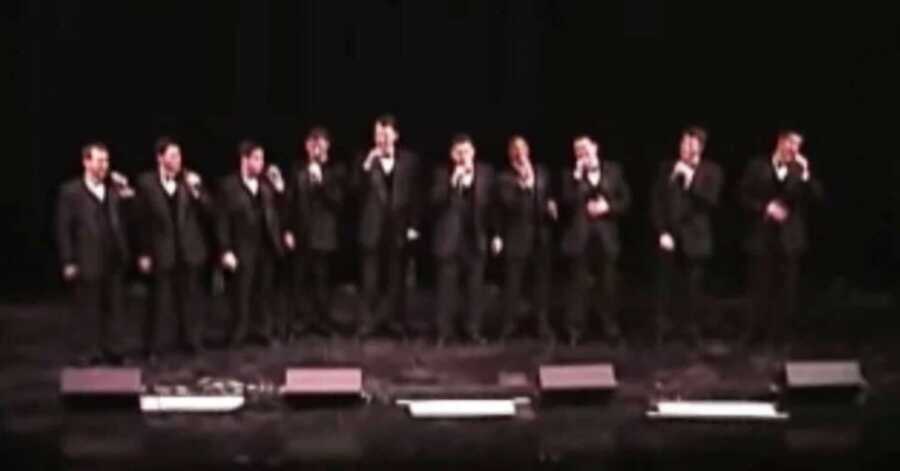 Their version of "The Twelve Days of Christmas" is unlike anything you've ever heard before. It starts off like the traditional holiday song, but somewhere around the third verse, things go completely off the rails.
Before you know it, the group is incorporating all of our beloved Christmas carols into one hilarious masterpiece! They even manage to squeeze in a bit of the "Dreidel Song" for good measure. Fans of Toto's "Africa" will especially love the ending!
Check out the video that launched Straight No Chaser's career below!
Read more stories like this here: