"To my best friends, my Wolfpack, my mom friends, all of us with boys graduating in less than a month… so, when did this happen?
Do you guys realize it's happening? I know we've talked about it. But are you seeing it like I just saw it? Did it catch you off guard, too? I blinked. That's it. Maybe you all did, too? Our boys. They are men now.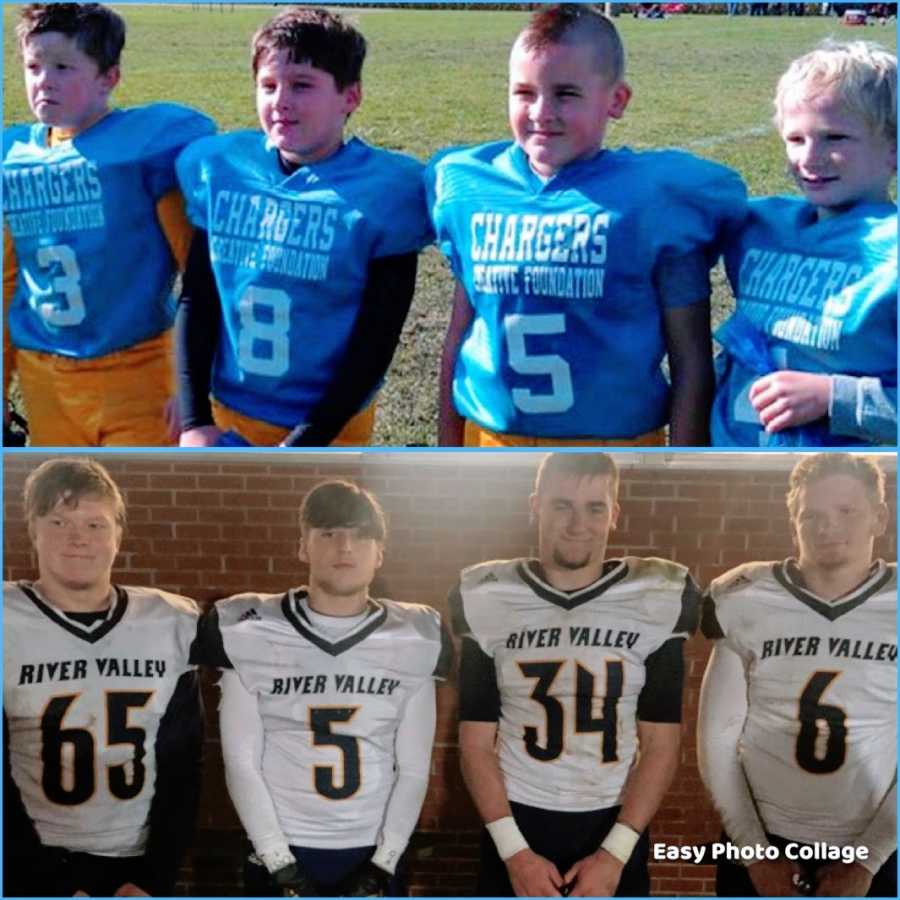 The little boys who used to run up and down my stairs and leave the front door standing wide open…the same ones who slept on my bedroom floor because they heard noises in the basement and begged me to do crafts after they played backyard football…those boys are grown and making plans to leave home.
You know the group of boys I'm talking about? The ones we ran to countless practices and sleepovers and out of town football leagues…the ones who used to think they were going to be in school together forever and the ones who still think they are invincible.
The boys I didn't give birth to but will always consider my boys…the same ones you consider to be your boys. The boys who are lucky enough to have a whole pack of moms to count on, not just one. This amazing group of little boys who stole our hearts years ago.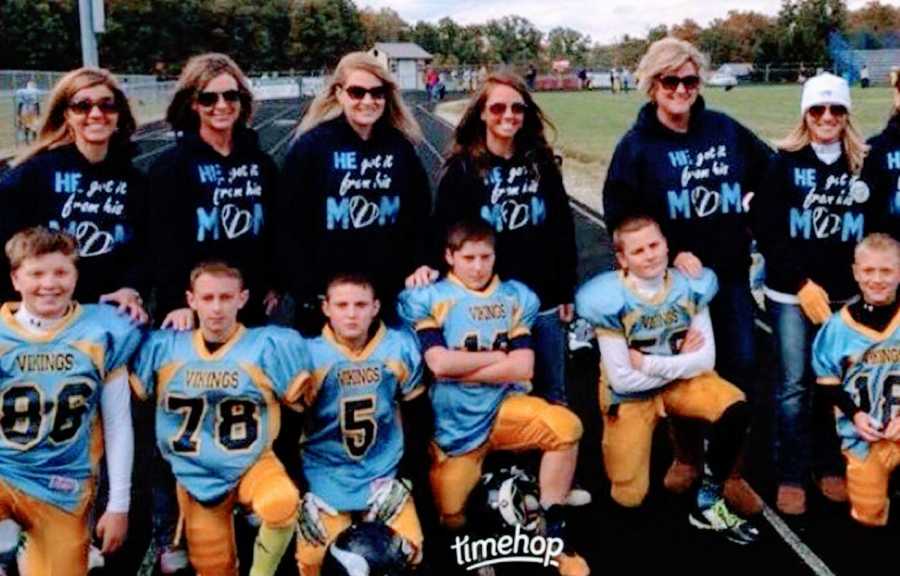 You guys. They are making plans to move out. Go to college. Get jobs. Grow up. They are basically men. I see them all the time, but when I see the adult-sized shoes piled by the front door and the cars in my driveway where their bikes used to be, I can barely remember the days that passed by so quickly. Or how we got here. How did we get here?
Do you guys wonder what happened to the years like I do? I remember our group message when we were preparing for 5th grade graduation and elementary school birthday parties. I can't wrap my head around it.
Have we done enough? Did we cheer loud enough? Do you think they will always remember we were their biggest fans no matter what? Man, I hope so.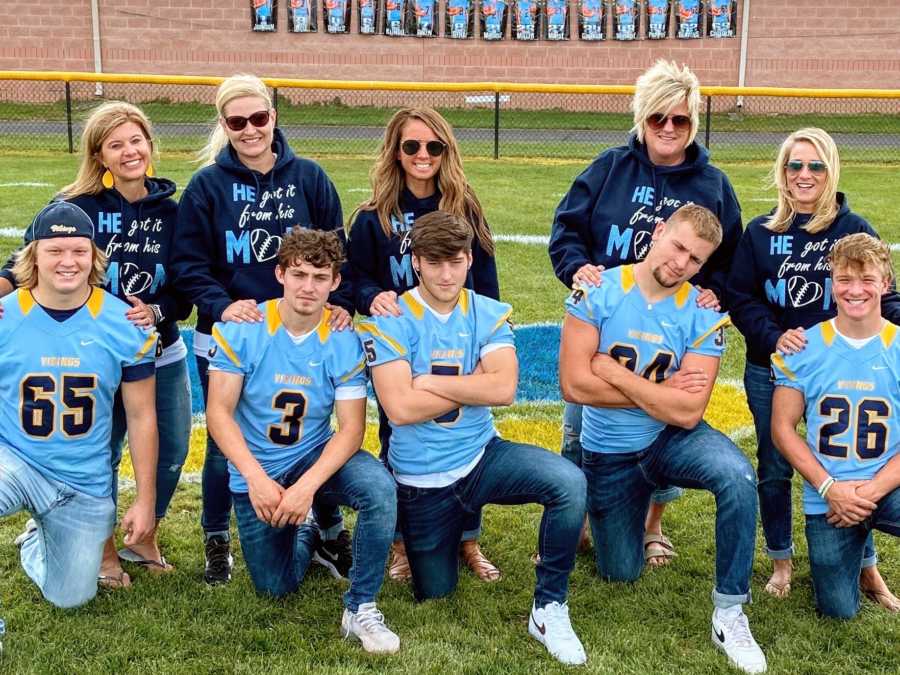 Do you think they will come home from college and plan sleepovers? Will there be more nights where we lay in bed irritated because they are being loud and we can't sleep…but then find ourselves laughing and crying too because we know their laughter won't fill the house forever and because hearing them laugh together is one of the sweetest sounds in the world?
Do they realize some of these times are the last times for them, too? I feel like we should remind them, but then I remember they already know everything. They know they will be friends forever. They know they will be able to pick up right where they left off no matter how much time has passed.
Just like we can. We taught them that. We have shown them the importance of valuing their friends because we value each other. I don't even know how we all clicked, but we did. And I am so thankful. I don't know what I'd do without all of you and I really can't remember my life much before you guys. At least in terms of life with these boys of ours.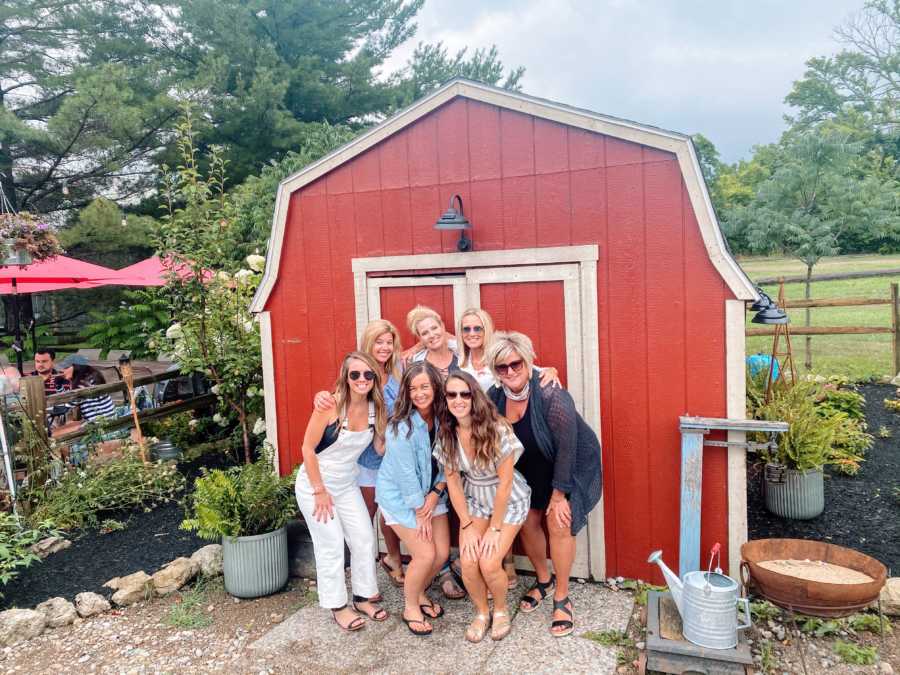 I value you guys. You are my people. My pack. And we've done good. They are really great humans. Of course our job isn't done. It will never be done. But look at them. Every time I stop and look at them together…I get teary eyed. But it's okay, right? Our little boys are in there somewhere. They always will be, right?
But this next stage? This is where they leave home and realize how much they appreciate us, isn't it? It's when they actually realize we are fun and they stop rolling their eyes. It's when they look forward to spending time with us…and maybe even miss us when they are gone, right?
I'm telling you, guys, if that's what we have to look forward to…it will be even better than giggles and sleepovers. Or at least come d–n close. This is when we will see what amazing people we have raised and we can finally take a breath. A sigh of relief?
And maybe this is how life is supposed to go? Every few years we'll panic and believe the best parts are over. We'll cry like we do now…dreading the end of another stage we absolutely loved and aren't ready to let go of.
But then a moment will come along and we'll suddenly realize we are in a new stage and our hearts will be full again. Who knows? Maybe someday we'll be crying at their weddings together. And can you all imagine being lucky enough to hold their babies in our arms one day…
I pray it happens like that. And that we can appreciate each moment for exactly what it is…even if it's not what we thought it might be. We need to face it, girls. As much as we would like to push pause, we can't. From what I can tell, the only thing we can do is what we've always done.
We can keep being the same hilarious, supportive, overprotective, bat-s–t crazy moms we always have been. We can show them what true friends look like. We can keep doing epic mom s–t.
And when they finally realize just how much they actually need us, let's do brunch. Let's have a Bloody Mary, share some funny stories and toast to our accomplishments. Our boys. Because we'll always be the cool moms."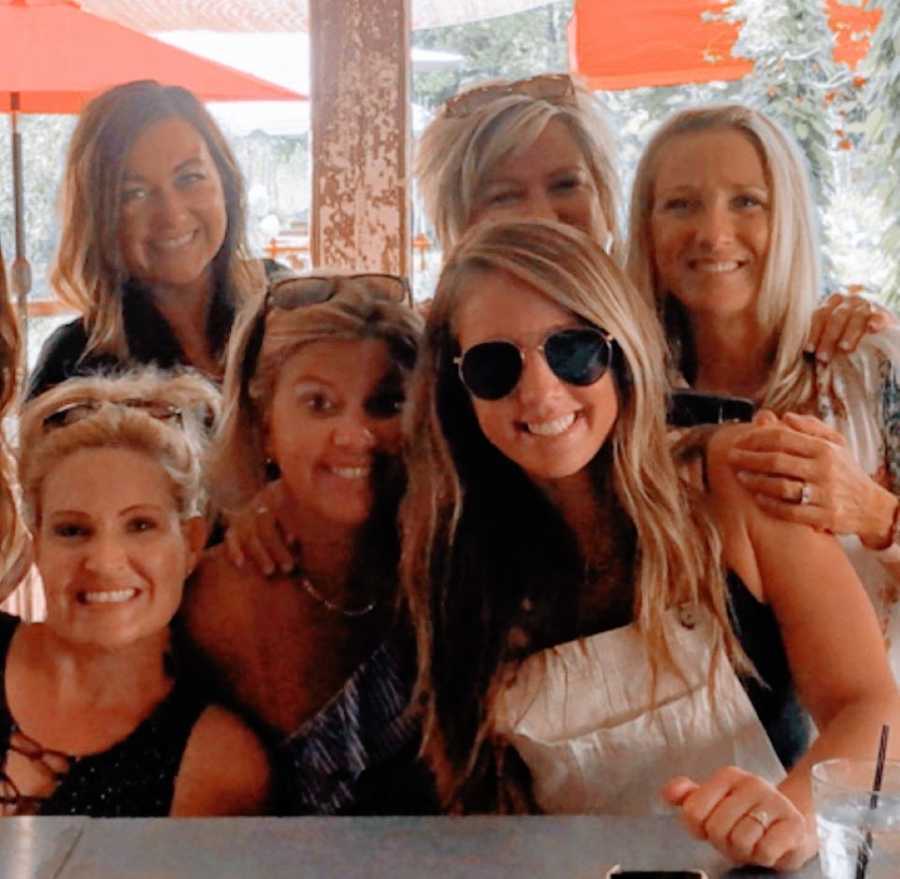 This story was submitted to Love What Matters by Abby Chase. Submit your own story here, and be sure to subscribe to our free email newsletter for our best stories, and YouTube for our best videos.
Read more stories about friendship here:
'Please don't straighten pillows or wipe down counters. Don't make the beds, or a fancy appetizer. Your life isn't too much for me.': Woman pens touching letter to mom friends, 'I'm so thankful for a friend like you'
'My home isn't special. We don't have the high-priced items to entertain, or space for the masses. And yet, no one cares.': Mom has 'open home policy' for friends and family, 'It's not about the place, but the people'
'Don't try to fix me, or tell me it's in my head. Just show up. I promise I'll do the same.': Woman pens letter to friends explaining anxiety, 'Friendship is loving each other in ups and downs'
'Life's too short. Do yourself a favor and weed your circle. Let's face it. Friends can break your heart, too.': Woman explains importance of 'eliminating toxic friendships'
Do you know someone who could benefit from reading this? SHARE this on Facebook with family and friends.