When Caprice O'Bryant was 19, she suffered from a seizure during a class and hit her head. The seizure, which was a result of a couple of bad car crashes, caused injury to the brain and made Caprice lose her memory of the past 19 years. She woke up in a hospital bed with no idea who she was.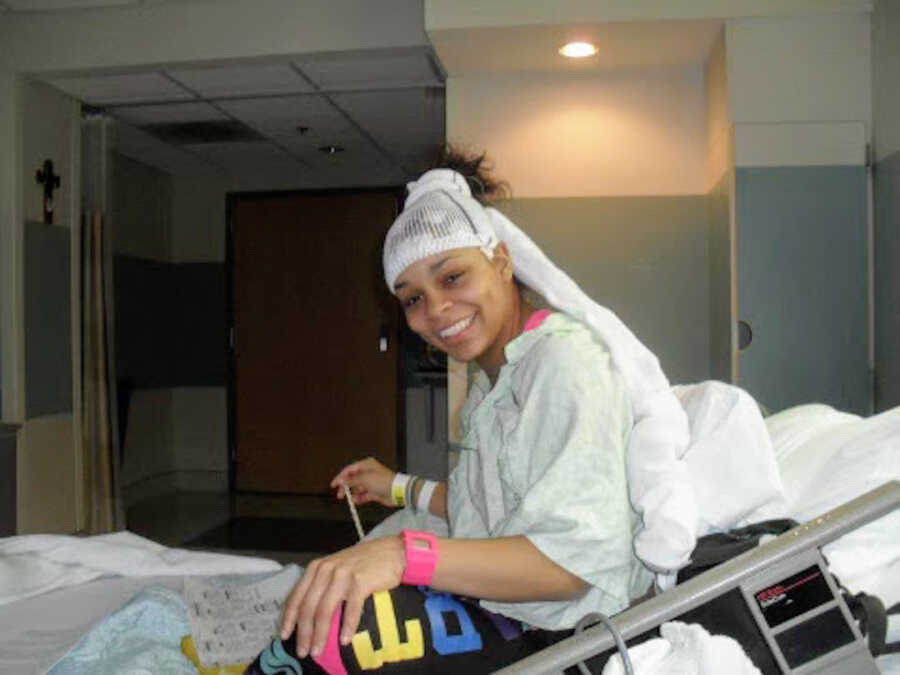 "10 years ago last month, I lost my memory. Even more specifically, I woke up in the hospital and didn't know my name," Caprice says in a caption on Instagram. "I have what's known as retrograde amnesia. Yes, this totally happens to people in real life, not just that one movie with Channing Tatum. June 18th, 2012 will forever be etched in my heart like a tattoo."
View this post on Instagram
Waking up without her memory caused a lot of difficulties as Caprice tried to work through her feelings and remember the people close to her. Her family worked hard to reconnect with her so she would feel comfortable back in their care.
"Getting over the anger of wanting to be 'normal' and accepting that the memories were not going to return was the hardest part," Caprice tells Love What Matters. "I wanted to be normal so I could do things I was watching everyone else my age doing. I wanted to feel accomplished, not so empty. But once I started addressing the anger intentionally with my therapist, I accepted it and my perspective changed to striving to make new memories and living every day like I'll never get it back."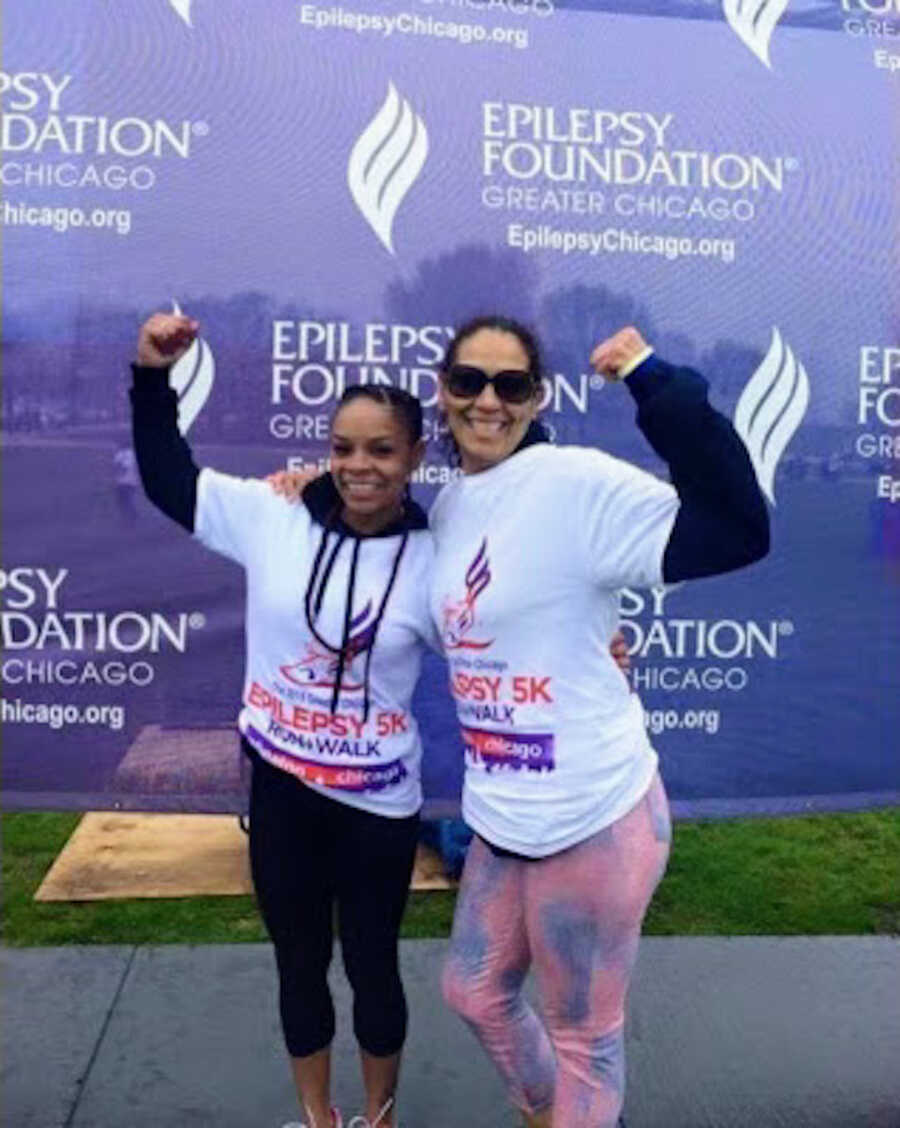 In the past 10 years, Caprice has embraced this mindset to lead a life of passion and happiness. She has written a book, been on talk shows, and worked with magazines. All to spread her story and inspire hope in others.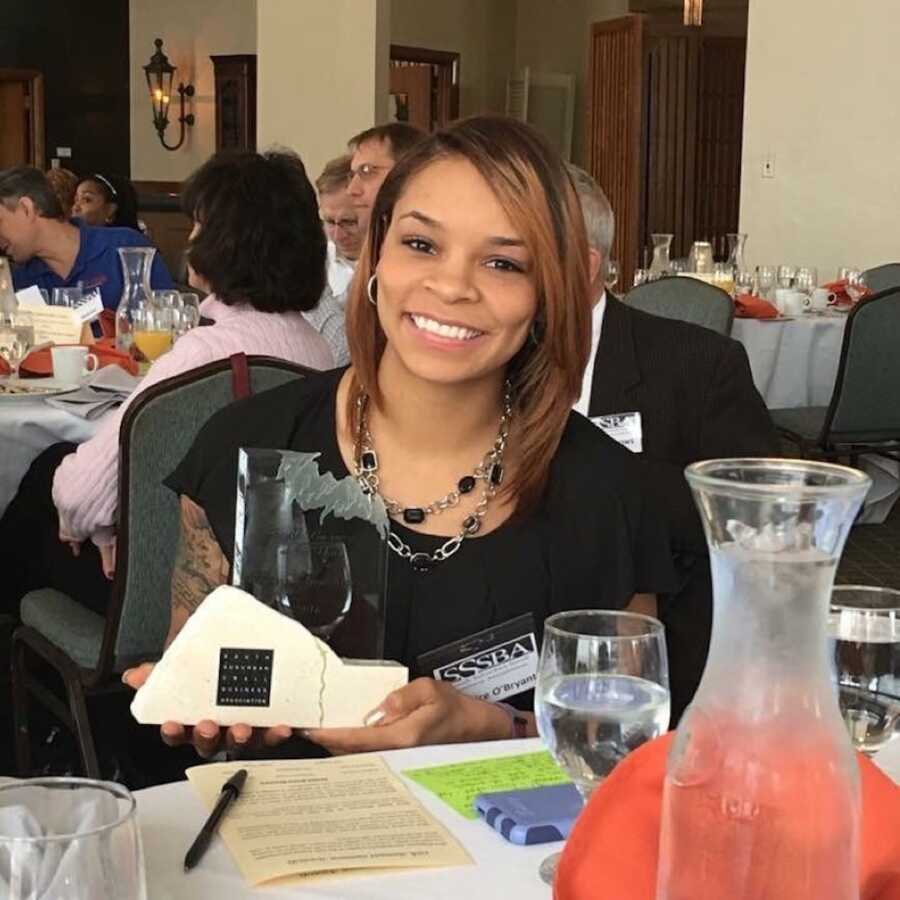 Outside of these amazing accomplishments, Caprice works as a personal trainer. She opened her own gym, with the goal to inspire others in their health journeys through a positive and welcoming environment.
"I believe that finding purpose in the pain was where my new life began… when I thought, 'Well maybe I'm not just going through all of this for me but to help someone else,'" Caprice says. "I was able to start over when I stopped feeling sorry for myself and started exercising! Working out changed my life for the better so I felt like there was no way I could keep this to myself."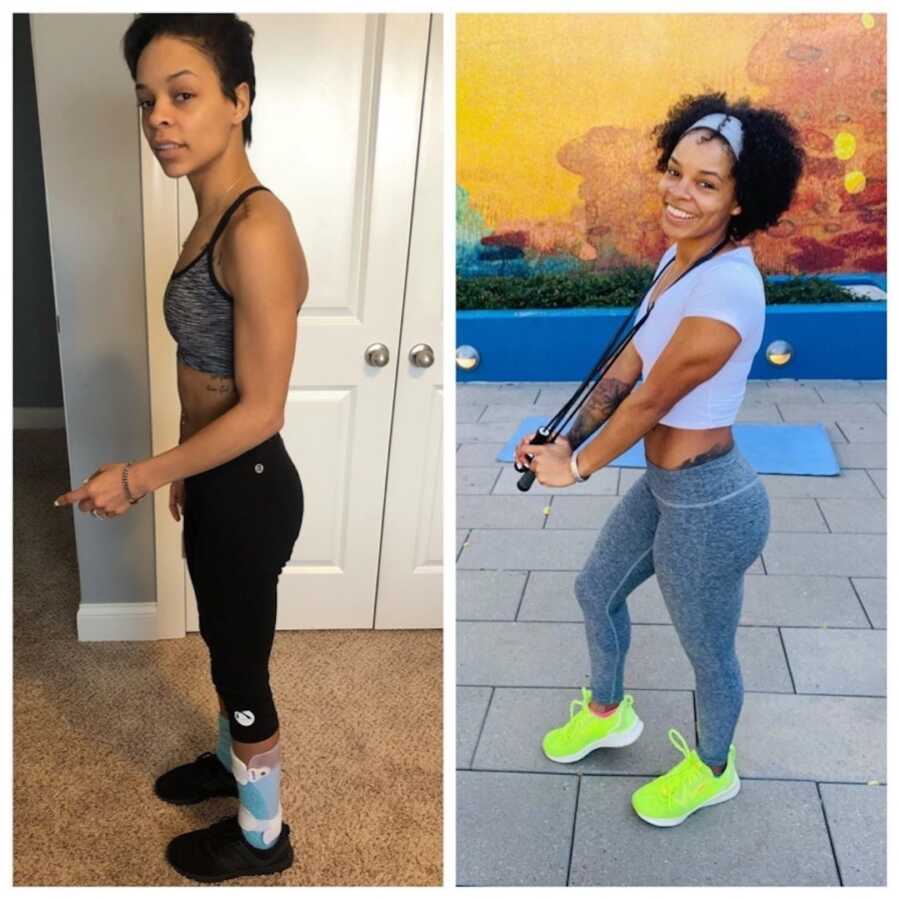 Through her health journey, Caprice has been able to work on both her physical and mental health, creating a legacy in her wake. Through her gym and social media platforms, Caprice works to inspire others to become the best versions of themselves.
"I want to inspire people to go for everything they dream about from their health and fitness, to renew their faith and advance their career!" Caprice tells Love What Matters. "I have the mindset that I am a rubber band so I will always bounce back from whatever life throws at me. And if I am able to share bits of my story with my social media where even one person is inspired, then I will be happy!"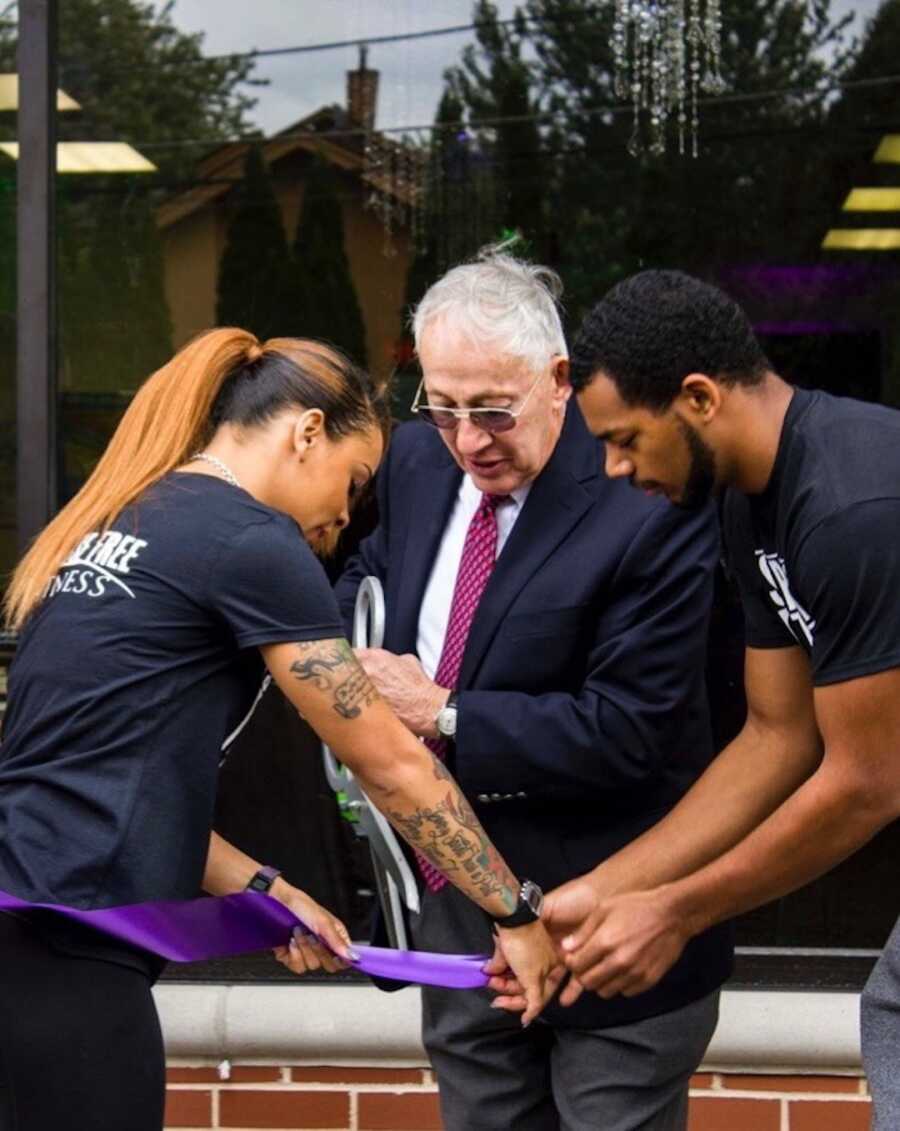 While the last 10 years have been quite a journey in themselves, Caprice is already looking forward to the next 10. She hopes to continue her work and help as many people as she can in the gym. She also dreams of hosting a TedTalk to continue to share her story and inspire others to become the best they can despite their past.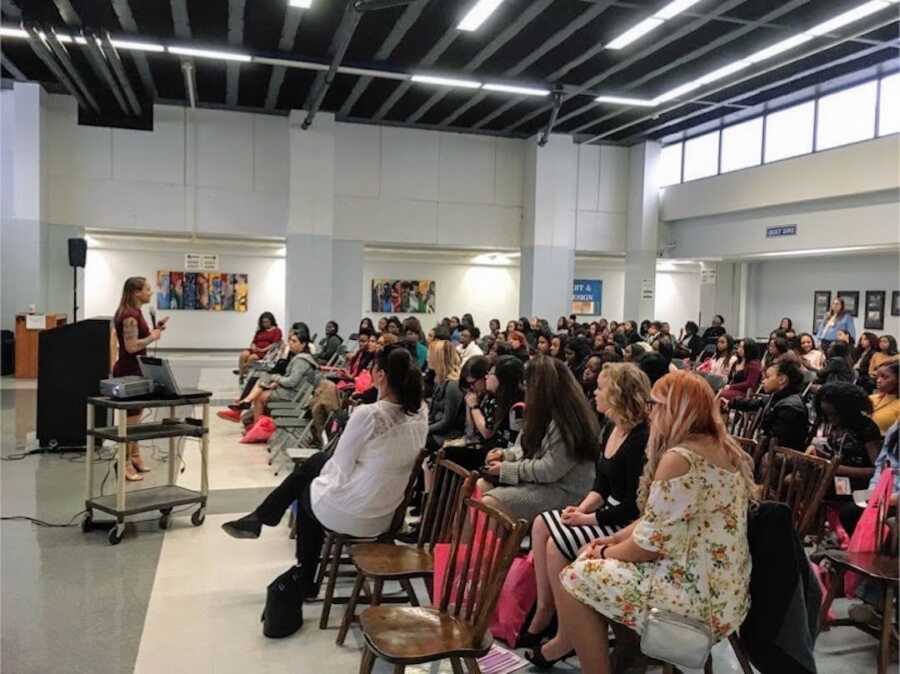 This article was written exclusively for Love What Matters by Anna Steingruber. You can follow Caprice O'Bryant of Los Angeles, CA on Instagram. Submit your own story here and be sure to subscribe to our free email newsletter for our best stories, and YouTube for our best videos.
Read More Stories Like This: 
'I woke up and saw him. 'Who are you?!' A rush of panic took over my body.': Woman gets engaged to husband again after traumatic brain injury causes memory loss
'My son was born on my birthday, just before I was struck by a truck in a motorcycle accident.': Single dad, ex-Marine shares recovery journey after near-fatal accident
'I was 20 pounds over the weight limit. 'This is it, Bekkah. You have to change.': Mom credits 'the power of a mother's love' with kickstarting incredible weight loss journey
'When he hit me the first time, I fought back like an animal. Until I had to decide if I wanted to be the woman who fought back or the woman who lived.': Woman details journey through physical, emotional abuse, 'I have an incredible life now'
Do you know someone who would like this story? SHARE this story with friends and family on Facebook.