Disclaimer: This story contains details of eating disorders which may be upsetting for some. 
"They say your biology becomes your biography. As a stickler for cleanliness and organization, a tenacity for independence and determination, and a magnet for anxiety and impatience, it felt inevitable an eating disorder was in my future. I had everything going for me. I was the perfect person. It is no wonder I became afraid of the most vital resource the human body needs.
My name is Sara Ellen Gottfried. But, I'm actually much more than my name. I am a daughter, cousin, granddaughter, friend, therapist, girlfriend, hiker, coffee enthusiast, creator, social worker, author, and most of all a SURVIVOR. But, at one point in my life, I was none of those things.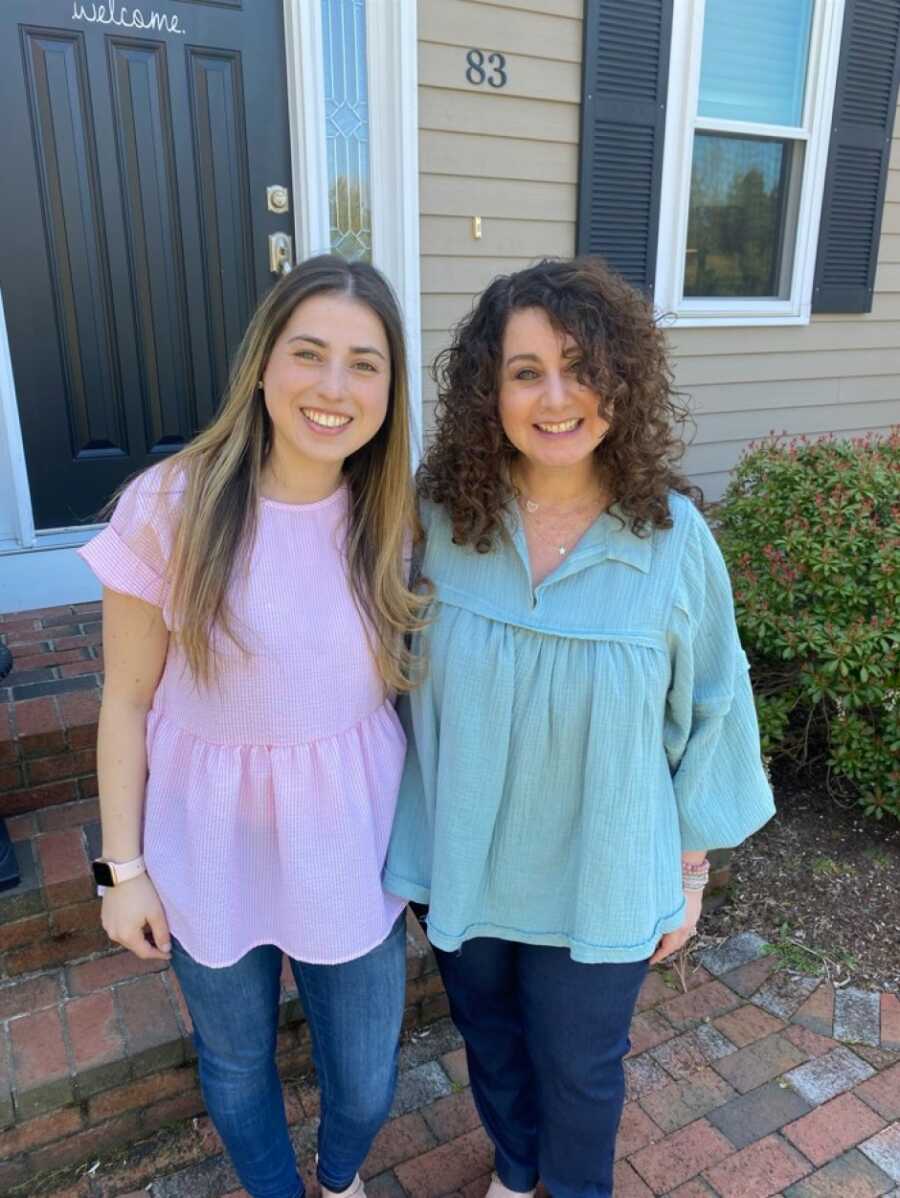 Beginning Of An Eating Disorder
When I was just 16 years old, my world turned upside down. What started as a desire to 'be healthy,' quickly spiraled into a path of malnourishment and ultimately transpired into an eating disorder, anorexia.
I remember vividly sitting at my pediatrician's office for my yearly physical, shortly after I turned 16 years old. The musty and soapy undertone in the doctor's office propelled my anxiety as I sat waiting for the nurse to do her routine check of what always felt like an invasion of my body. And after that, the worst part wasn't even over yet. I still had to get through a meeting with my doctor. To describe my doctor is to describe one of the storytellers at Disney World. She was so animated, overwhelming, and boisterous. I wasn't sure what was worse, the nurse invading my body with needles and tests or my doctor asking me a myriad of questions.
I always put on a fake smile and yes and no'd my way to the end. And my appointment went like it always went, fine. But, at the end, right before I was about to hop off of the bench and head for the door, my doctor turned around and said, 'I think the weight you are at is a good weight to stay at.' At that point, I was not focused on my weight. I 'never' had a negative preoccupation with it and her words sort of went in one ear and out the other, at least I thought they did. We both left that appointment not knowing the repercussions of that brief yet powerful statement.
Over the next few months, things stayed relatively normal. I went to school. I spent most of my Friday nights at Bertucci's with my friends, eating one too many rolls, glossing my lips with butter from the noodles of my favorite chicken piccata, and satisfying my sweet tooth with a good old-fashioned five-dollar ice cream from Coldstone Creamery. The only thing that was different was I decided not to join the spring track team and instead joined the gym. The gym became my one-stop shop for 'being healthy.' Like many, I had this conception that losing a few pounds would make me feel better.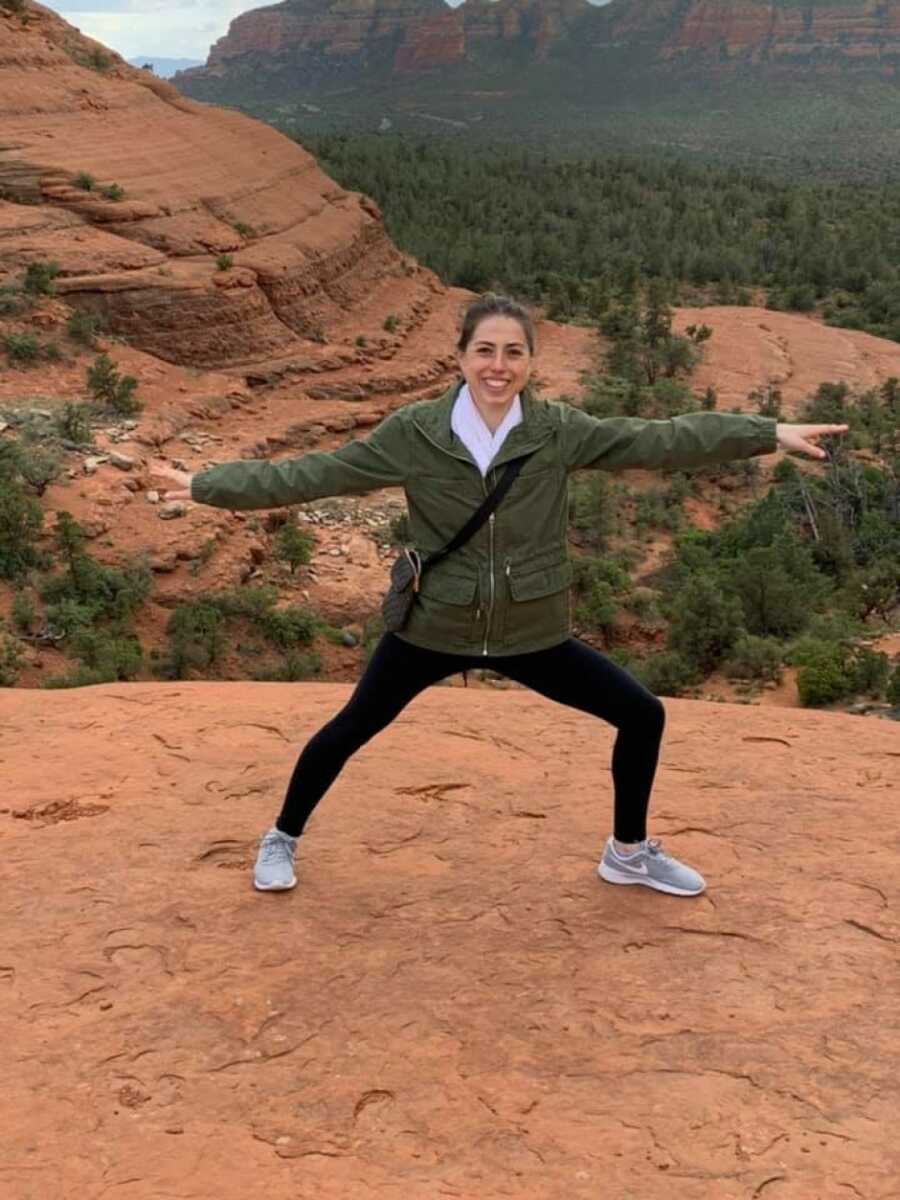 Life With An Eating Disorder
One afternoon in mid-April I came home from school and announced to my mom that I was going on a diet. My mom turned around and said, 'I've been using this app, My Fitness Pal. You should use it too.' And just like that, in what felt like an overnight 'success' I developed an eating disorder. I measured, weighed, and recorded everything that went into my body, from the water I had in the morning to the scoop of rice I had at dinner. And by no means slowly I became fearful of more and more foods to the point that I could count on one hand my 'safe' foods.
As spring turned into summer, I turned into a very irritable, tired, and depleted girl. I began losing myself, and not only that, but my friends. Things were quickly becoming bad, really bad. My clothes were not fitting, my hair was falling out, my skin was peeling, goosebumps consistently adorned my body, and my anxiety turned to depression. I saved my energy for working through the hunger pains.
Recovery
I tried working with nutritionists and that only set me on a further path of self-destruction. I tried going inpatient and that too only set me back. The one-size, cookie-cutter approach to what eating disorder treatment is was not working for me. I needed individualized treatment that would work for me, not the treatment that worked for X, Y, and Z over there.
It had been about a year, by the time I was just about to turn 18 years old, which felt like this magic and grandiose number. I had this perception in my head that when I was 18 I was going to 'figure this all out.' And, in some ways, I did. I found myself a nutritionist. Someone that truly saw the Sara that was covered beneath the exhaustion, sadness, and frustration. She saw me for me. She saw me as someone who truly did want to fight her way out of this, but was afraid to take the first step. And, at a snail's pace, I slowly, and I mean slowly, began taking the first step. In some ways, it was an eighth of a step at a time.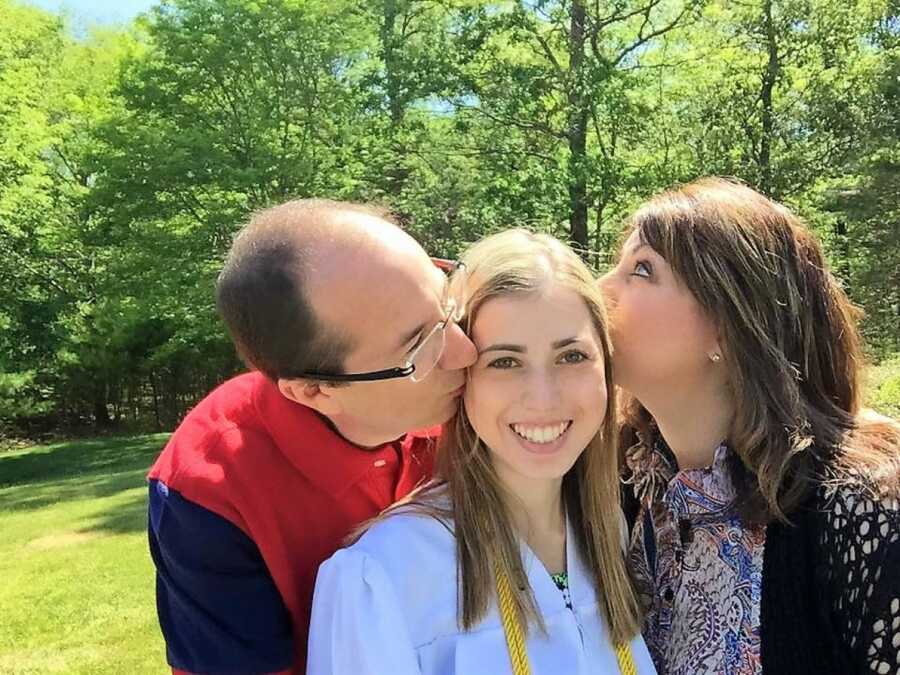 At the time, college was my motivator. I wanted to do anything to pursue my dream of becoming a social worker. And, I thought that by moving across the country I could, in some ways, fly away from my eating disorder. Maybe, just maybe, I would step off the plane and the anorexia would run. But instead, the very opposite happened. I came as close as I ever had been to my eating disorder, face-to-face, and I felt my world crumble. That was it. I surrendered. I could not do it anymore. I could not keep running or hiding. The day after I moved into my dorm I moved out.
I spent the last few years battling myself, blaming others, and resenting my home. And, coincidentally, home was where I ended back up. I needed to be at home. The home was where I was going to recover. The home was where I was going to be reborn. As cliché as the saying is, until I admitted I had a problem, I was not ready to get better. When I hit rock bottom at college, I had two paths I could take. I could veer left and go down a sickening and possibly deadly track, full of anger, depression, and ultimately suicide, or I could make one of the hardest decisions of my life and veer right onto the path of recovery. And veer right I did.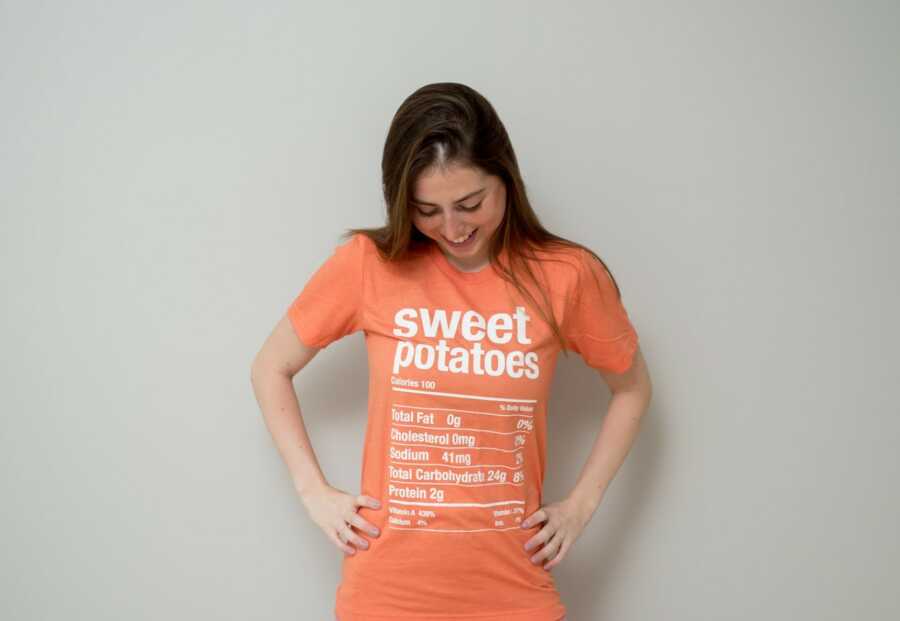 I used my qualities of rigidity, persistence, and drive – the very ones that got me into this eating disorder – to overcome it. Persistence got me through each food challenge. Rigidity allowed me to follow the guidelines of my nutritionist. And drive, well that got me to where I finally ended up… in recovery.
But just like getting into an eating disorder, getting out is not a linear process. But the only way out of something is through and that's just what I did.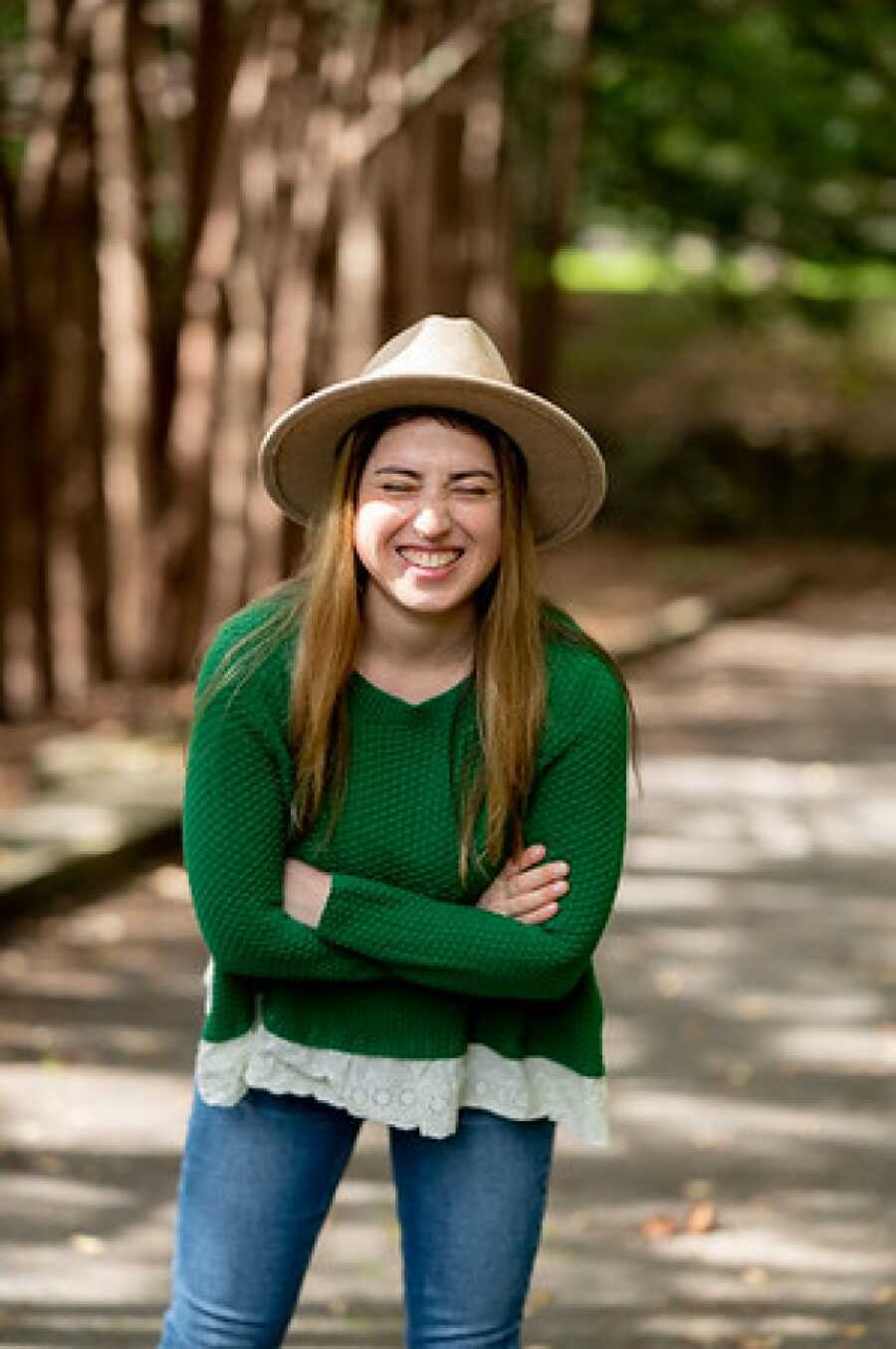 Ultimately, I returned to college and pursued my passion for social work and then continued on to graduate school. Being a social worker allows me the opportunity to treat clients the way I wish I had been treated. As someone who has been both a patient and practitioner in the mental health field, I can draw upon my experiences and truly empathize with clients.
Throughout undergraduate and graduate school, I pursued 200-hour and 300-hour yoga teacher training. Throughout my battle with anorexia, yoga provided me one hour to clear my mind and solely focus on the practice. That one hour free from food and negative thoughts allowed my mind to feel free. I felt connected to myself. Yoga helped me tune in deeper to my bodily sensations and although it didn't cure me, it helped to heal me.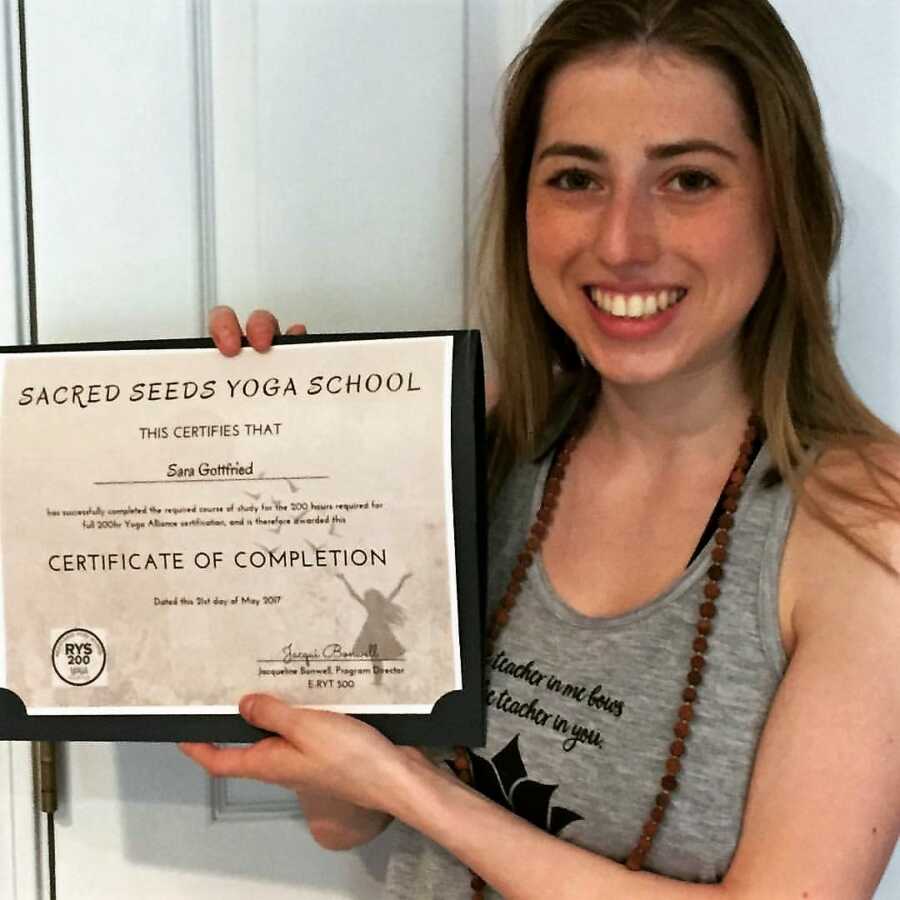 Moving Through Recovery
And, in the midst of all of this, I healed my relationship with my parents, befriended some amazing people along the way, and met the person who reminds me that I am so much more than my body, my boyfriend. And to top it off, I wrote a memoir because I wanted to share my story. I always share with people that I am 'moving through recovery,' because for me, I am not fully recovered yet and I might not ever be. I am moving through my version of recovery and learning how to prolong the good days and work through the hard ones. I use my support system, the healthy part of my brain that says I can and will get through everything, and my determination to get me through.
I am Sara and I am a survivor."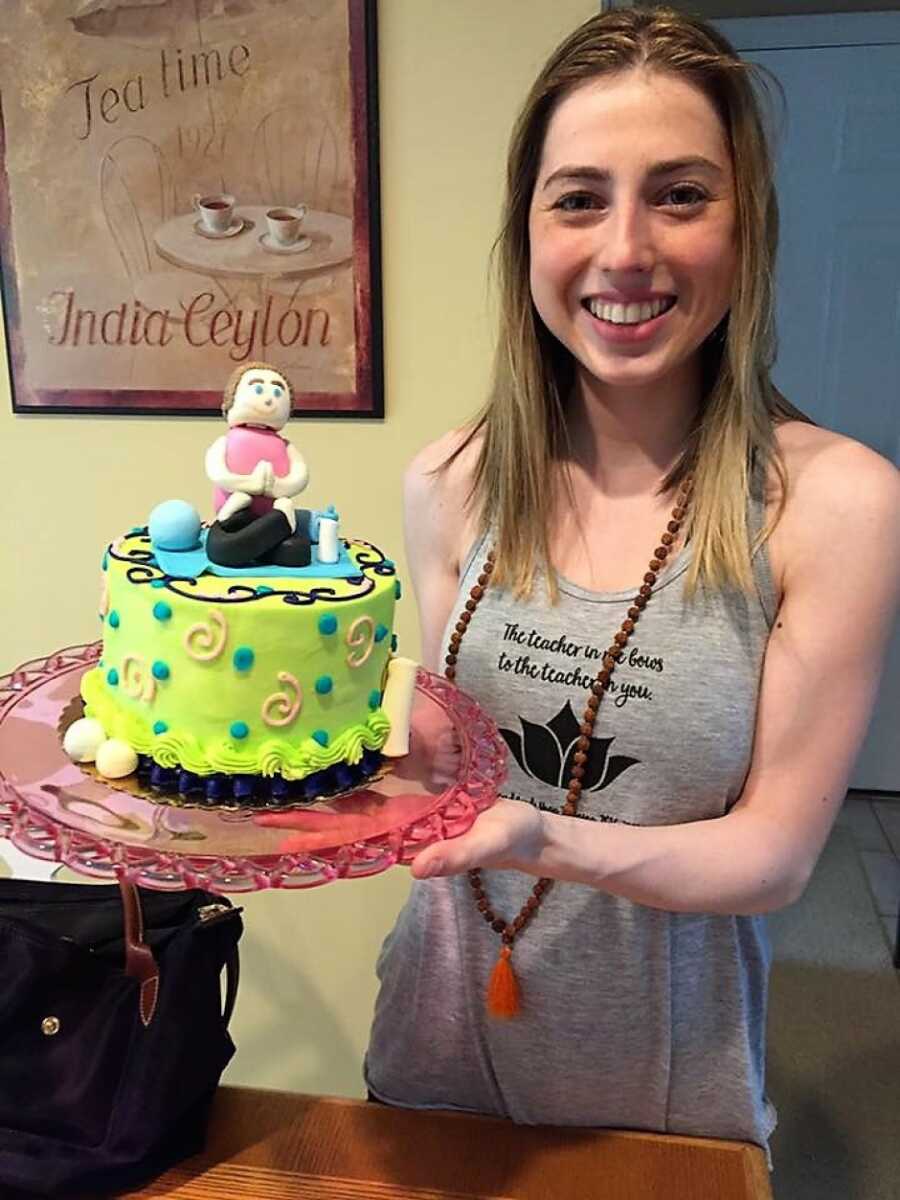 This story was submitted to Love What Matters by Sara Ellen Gottfried from Boston, MA. You can follow her journey on Facebook, Instagram, and her website.  Submit your own story here. Be sure to subscribe to our free email newsletter for our best stories, and YouTube for our best videos.
Read more stories like this here:
What Social Media Doesn't Show Us About Eating Disorders
'You're embarrassing to be seen with.' My BMI was too high. He told me, 'I want to break up, I'm bored.' I began starving myself for his attention.': Woman urges 'never let anyone determine your worth' after nearly-fatal eating disorder
'Half my bowel was coming out of my body. The doctor said, 'Hannah, I have no idea what to do with you anymore.': Woman survives life-long battle with eating disorders after trauma, 'There is always hope for change'
'I'm on the floor, asking a friend to break isolation, putting her kids in danger, to come get the lentils from my fridge.': Woman suffers from ARFID eating disorder
Help us show compassion is contagious. SHARE this story on Facebook with family and friends.