"My heart broke into 100 pieces in the formula aisle in Walmart today.
I saw an obviously frantic and distressed Dad almost in a jog going towards the baby area, which is where I was going also.
We both ended up looking at the empty formula shelves and he started to cry, tears rolling down his face.
I asked which formula he was looking for.
He said he drove all the way from the beach after going to all the Walmarts and Targets there and saw that this Walmart in Florence had the formula, but it didn't.
I helped him look and he just kept saying, 'I don't know what to do, this is the only formula she can tolerate and she has to have high calorie.'
As tears continued to stream down his face he said, 'I never thought I would be crying because I can't find what my child has to have!'
I have struggled along with other parents to find formulas for my child, but to see someone crying and saying they don't know what they will do is absolutely heartbreaking and shouldn't happen in America.
There are limits on the number of cans of formula you can get (the limit is usually 2).
For the store-brand formula we use, it's $44.60 (that's the less expensive formula) for two cans that last 2 weeks.
For some families that is $44.60 for one can that lasts only 1 week and can cost even more.
Parents shouldn't start getting scared when they hit the bottom of a formula can, but in today's world, a lot of parents do.
There are many things in this world that we as humans don't all see eye to eye on, but I hope we can all agree our tiniest little humans deserve to have food.
So, when you are out at the store keep an eye out for your friend or neighbor's formula their infant uses.
This is affecting everyone in all walks of life that has an infant at home, because no matter how much money you have or don't have, if there is no formula to be purchased the money doesn't matter.
So be kind, be patient, and help a formula-feeding family whenever you can!"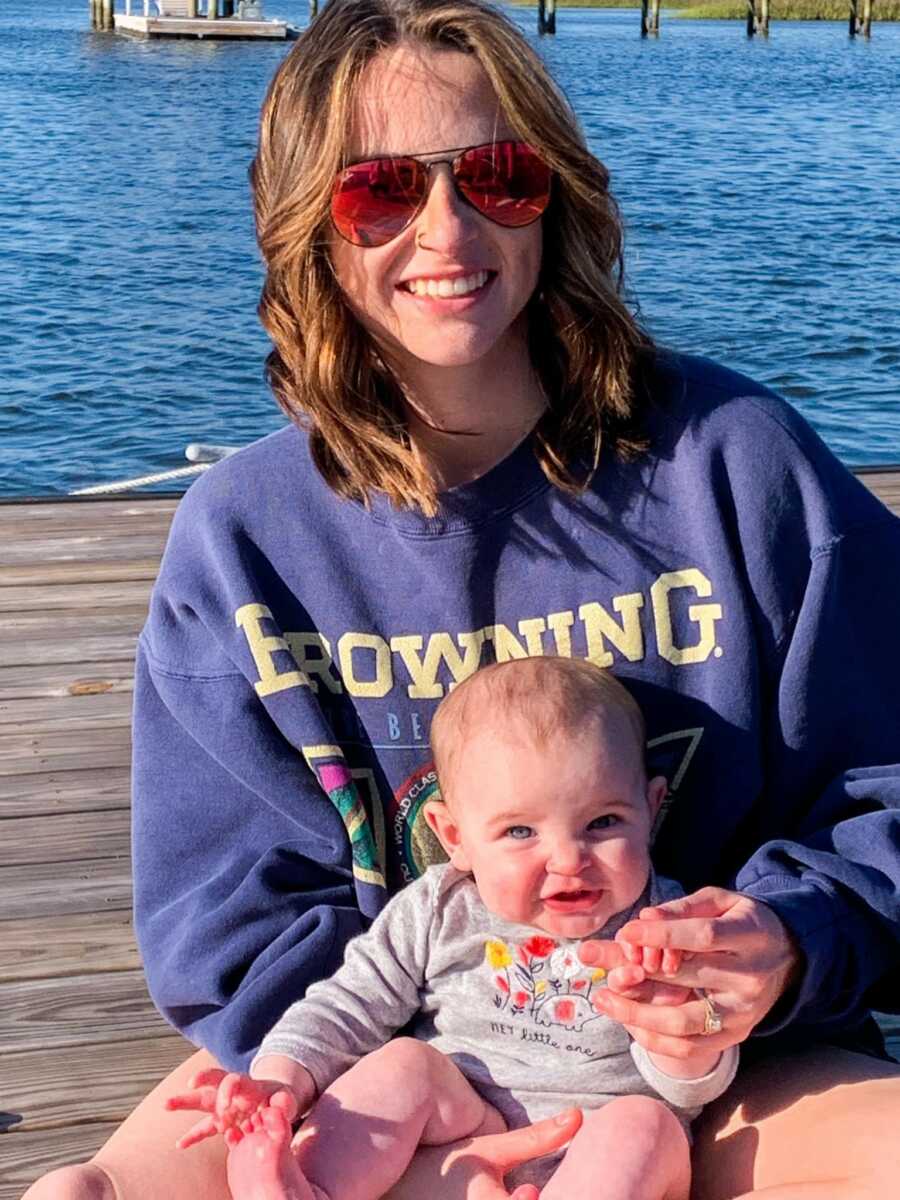 This story was submitted to Love What Matters by Sara Owens. Submit your own story here, and be sure to subscribe to our free email newsletter for our best stories.
Read more stories about acts of kindness here:
'I pulled myself out of my office, empty and defeated, to a plate of DIY tacos and sparkling water.': Husband's sweet act of kindness for wife in need
'Can I give you these shoes?': Rabbi shares powerful act of kindness for barefoot subway passenger
'It just happened. There was no planning. Little by little, the whole neighborhood started doing it.': Act of kindness inspires community to connect in uniquely special way
'The mole on the back of your neck is possibly cancerous. Please go see a doctor!': Hockey fan who saved stranger's life mid-game receives 10k for medical school expenses
Help us show heroes are everywhere. SHARE this story on Facebook with friends and family.