Before attending a hockey game between the Seattle Kraken and the Vancouver Canucks, Nadia Popovici's main concern was which jersey to wear.
Originally from Canada, the hockey fan only started rooting for the Kraken after moving to the Seattle, Washington area a few years ago. That night she opted to wear the Seattle jersey, although she was seated directly behind the Canuck's bench. As it turns out, Nadia was sitting exactly where she needed to be.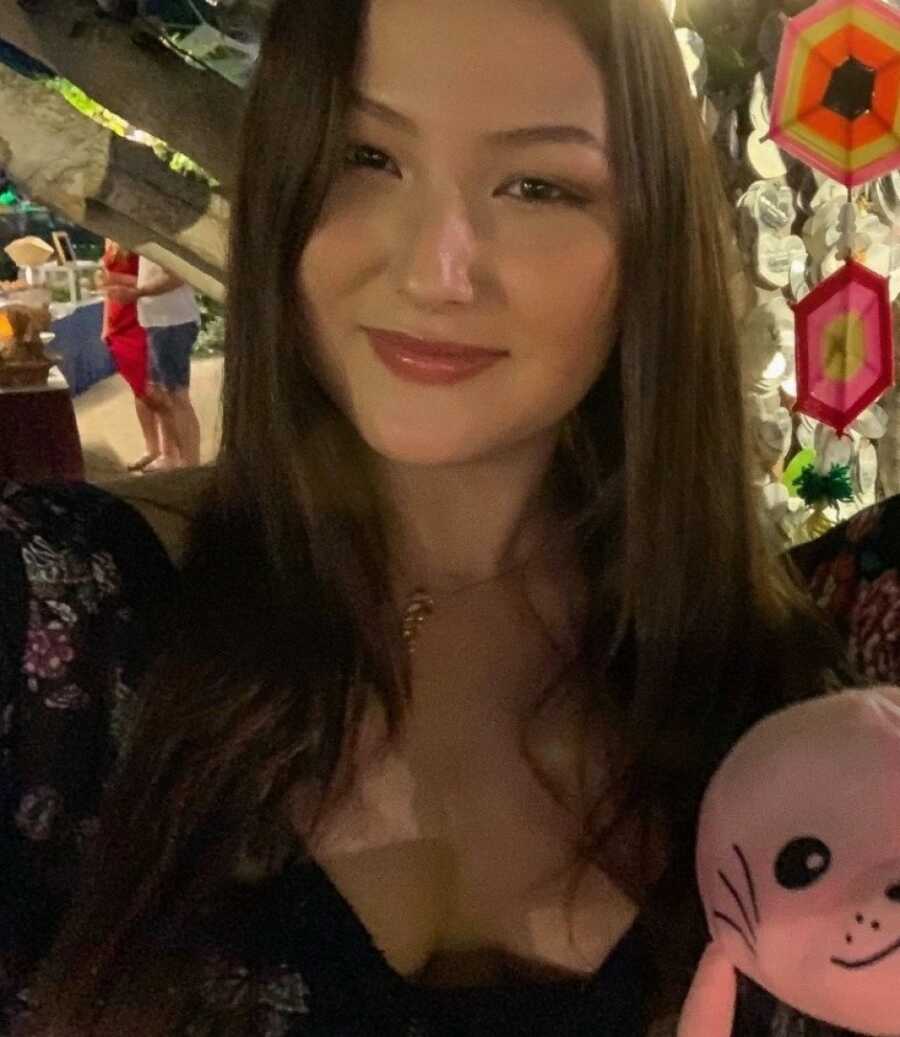 Twenty-two-year-old Nadia plans to attend medical school next year, and she's already developing a keen eye for anything that doesn't look quite right. As she watched the game, she happened to spot an irregularly-shaped mole on the back of one of the Canuck's staff members. Brian "Red" Hamilton is the assistant equipment manager for the team, and he had no idea that he even had a mole back there, much less a concerning one.
"I spotted some of the classic signs, you know, irregular borders, a little bit of discoloration, and a pretty large diameter," Nadia recalled. She wondered whether or not she should let him know, eventually deciding to go for it. "I thought, you know, it can't hurt just to say something."
Since Red couldn't hear her through the plexiglass shield, Nadia typed out a message on the Notes app of her iPhone. Red admits that he didn't think much of it when he read her message, but later he had the team doctor take a look at it. It turned out to be malignant melanoma, the most aggressive form of skin cancer.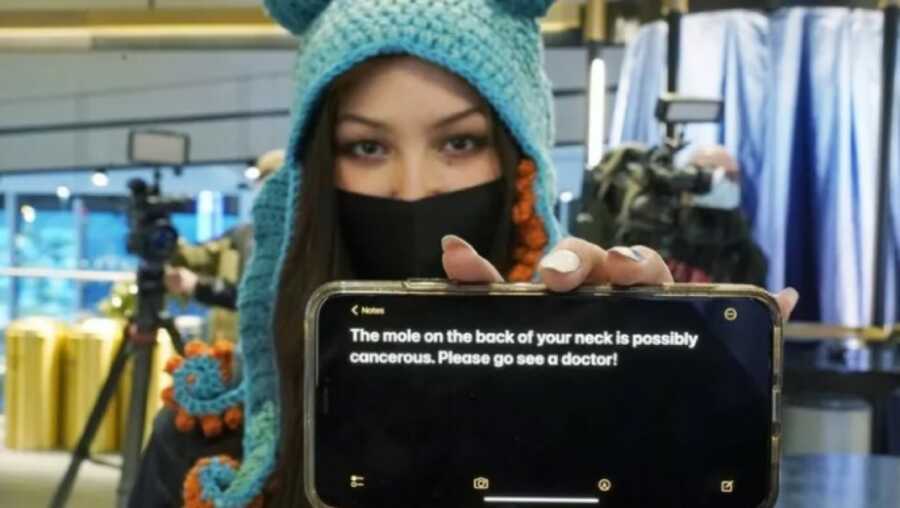 The mole was removed by a doctor, who told Red that if he'd let it go for 4 or 5 years, he "wouldn't be here." Red and his family were flooded with gratitude for Nadia's message, and the Canucks tweeted a message to fans asking for their help locating his mysterious "angel."
"How [Nadia] saw it boggles my mind," said Red later. "It wasn't very big. I wear a jacket, I wear a radio on the back of my jacket that hooks on, so the cords are there…. Like, she's a hero."
It took the internet just two hours to track Nadia down, and the Canucks invited her back to a home game in Seattle to meet a very thankful Red.
"She saved my life," he said. "She didn't take me out of a burning car, like in the big stories, but she took me out of a slow fire."
Both the Canucks and Kraken wanted to thank Nadia, so they donated $10,000 for her medical school expenses!
Together with the @SeattleKraken, we awarded Nadia Popovici a $10,000 scholarship for medical school as a show of our appreciation 👏 pic.twitter.com/VgK8aMgJTA

— Vancouver #Canucks (@Canucks) January 2, 2022
Nadia says the true reward is knowing Red avoided a terrifying prognosis by getting the mole removed. One thing is certain: she's going into the right line of work! She will make a wonderful doctor someday, and Red's life will likely not be the only one saved on her watch.
This story originally appeared on InspireMore. Submit your own story  to Love What Matters here, and be sure to subscribe to our free email newsletter for our best stories, and YouTube for our best videos.
Read more stories like this here:
'I'm loved. I'm worthy.': 2-year-old using positive affirmations to calm down will melt your heart
'It's okay, Mommy, just breeaathe.' My toddler was mirroring my emotions. I knew we were onto something.': Mom creates 'peaceful habits' during pandemic, 'Focus on what matters most'
'You are bold, you are brilliant, you are beautiful!': 2-year-old captures hearts with adorable positive affirmations
6-Year-Old Rallies Hockey Team With Cutest Pre-Game Speech
Help us show heroes are everywhere. SHARE this story on Facebook with friends and family.