"Anxiety has been present in my life from an early age; it's just not always easy to identify until it really breaks you down. I think some of my background as a ball player is important to provide perspective on what was and is so important to me: being a competitor. Ever since I was a little kid, I've always had an obsession with baseball. I hardly remember life before T-ball in the springtime. In the summer, I was the little guy at my older brothers' baseball games asking people to play catch or hoping another kid would have a glove. The older I got, the more I took ownership of baseball, and I fell in love with the game. This came by playing little league, Wiffle ball in the front yard, watching my brothers, and of course the Minnesota Twins on TV. It all clicked, it all made sense, and I was good at it.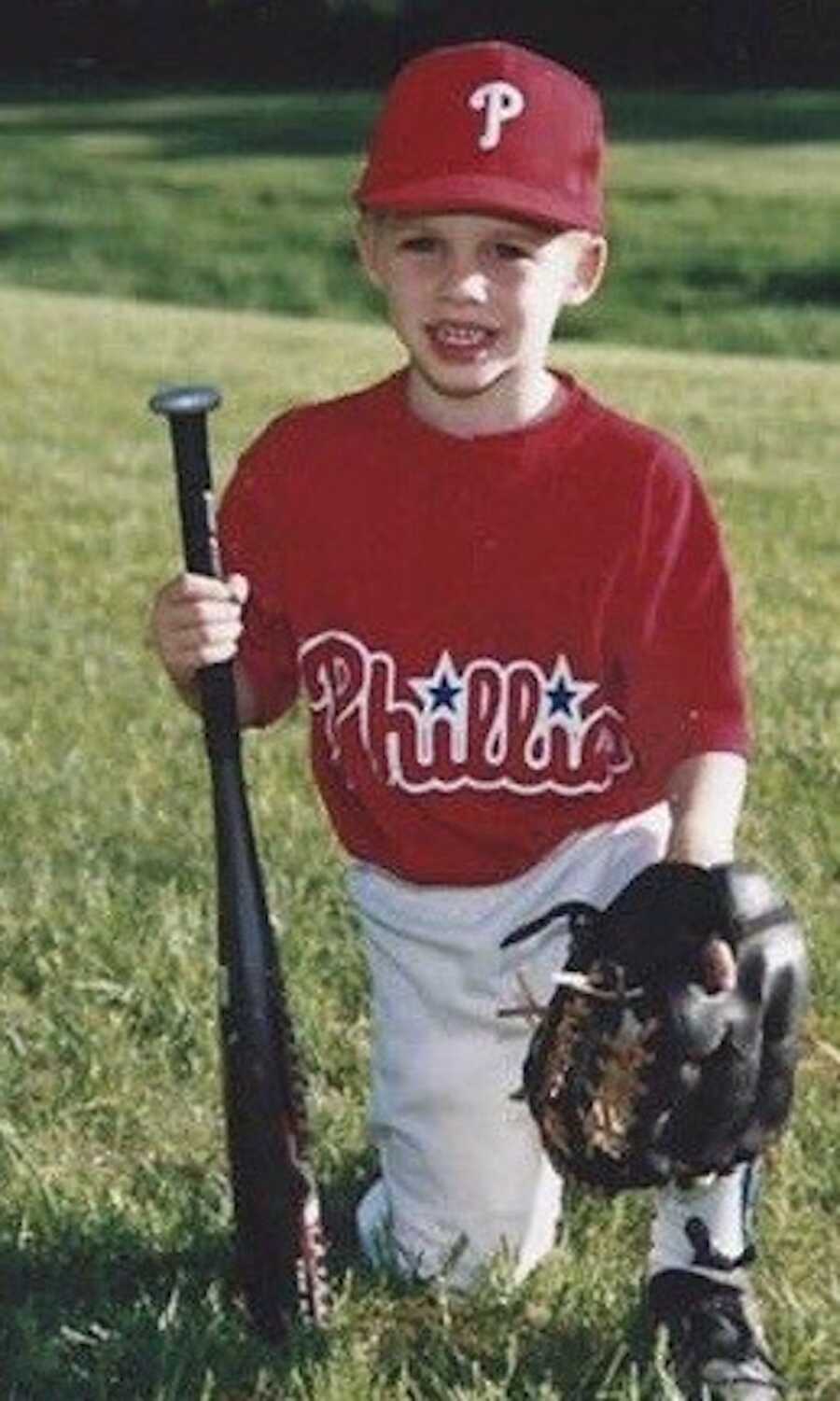 Everything with the game came very naturally to me from a young age. I made 'all-star' teams from the time I was 10 years old. We won the Minnesota state tournament and were one win from playing in the Little League World Series. I was devastated. We played on ESPN, and it was the worst game I had played up to that point. It still bugs me to this day.
Fast forward to high school. I made the varsity team as a sophomore on one of the best teams in the state of Minnesota. I played well for the most part, and it was a good experience. In my junior year, we lost out in the state semi-final game, but I had begun the recruiting process. I was starting to get calls from Division 1 schools, and it was surreal. I got the call from the University of Minnesota: my dream school. I committed shortly thereafter, I wanted nothing more than to wear Minnesota across my chest at the highest level of college baseball. I was a Gopher, and things continued to bounce my way.
Getting to college was when my mental health started to come to the forefront of my life. Sitting in large classrooms started making me nauseous, being on a plane, meeting new people, even baseball. It all was starting to tighten its grip on my life, but I had no idea what I was dealing with. Initially, I thought I had some illness and it made the anxiety worse. I was certain I was dying. I made many trips to the doctor trying to figure out if I had some mysterious illness killing me slowly.
Starting my junior year of college, the anxiety on and off the field was bubbling over into panic attacks. There were times I was dealing with injuries or the 'business of baseball' made me bitter, and I started to lose my love for the game which was so precious at such a young age. I was talking to scouts on a regular basis about their interest in me in the upcoming MLB draft. I played well at the start of the year but then was taken down by a grade 2 hamstring strain. I kept trying to come back too soon and tweaked it three more times. I fell out of my groove, hitting and playing hurt didn't help.
My draft stock slid and I eventually decided going back for my senior year was best, rather than signing for a dollar amount that wasn't worth what wearing the Maroon and Gold for another year meant to me. My senior year was more of the same; I started out hot then tore cartilage in my wrist, which could only be cleaned up by surgery. Instead of ending my career at Minnesota with surgery, I decided to pass on it and try to play after two weeks of rest. I went into the worst slump of my career and couldn't hit for any power with my bad wrist.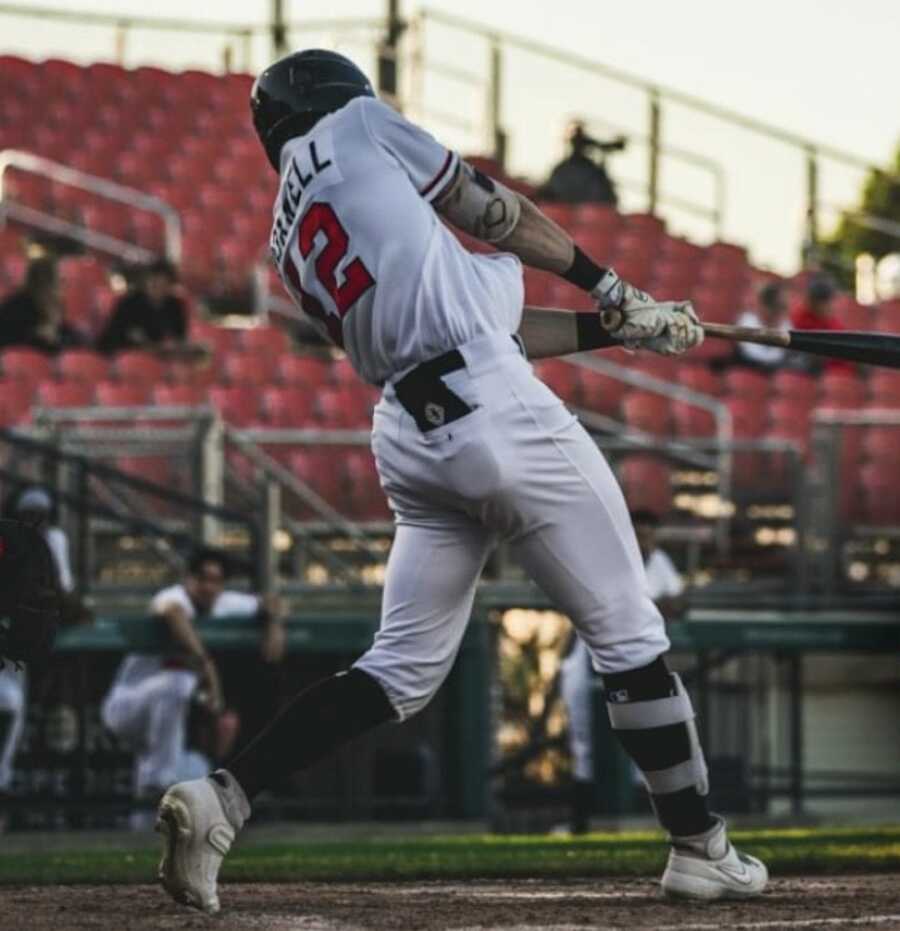 My draft prospects were still alive though. A team asked if I'd sign for the minimum in the middle rounds of the draft. No call. I was the guy who couldn't be on the field, or was always hurt, even though 'my tools were good.' Injuries and the business of baseball took me away from being myself, even to the point where I wasn't my best at life. I still had no idea what I was dealing with, the nausea episodes and heart palpitations led to getting heart scans more than once. I would get the feeling I was going to die. I'm still not sure if it helped or hurt me, I would've rather died than come off the field in college.
Anxiety was so present in my game on the field, and I didn't understand it for a long time. I would be in front of big crowds and the place would feel like it was spinning at times. I had times when I felt like I was going to faint in centerfield. There were also times when I would struggle on the field, and it would spiral because I wanted to be great so badly and it's all I ever knew.
What would I be if I failed at baseball?
Things came so easily for so long that failure and my anxiety when paired together made me someone I wasn't. The injuries, anxiety, and poor play were a vicious cycle that killed my performance but even worse, it killed my love for the game.
I didn't start to legitimately get help until I was out of college and it's always going to be a battle. I have a lot of people to thank, but mostly a head coach in college who 'broke the stigma' more than anyone in high-level athletics I've ever known. He really encouraged me to seek help and could see me struggling mentally, letting these feelings overwhelm me and trying to be a 'tough guy' about it. Some of the moments I had with John Anderson at Minnesota led me to the path of being a college coach today. The impact you can have on a young man's life is astounding. I have him to thank for that epiphany and for helping me start a career that I love.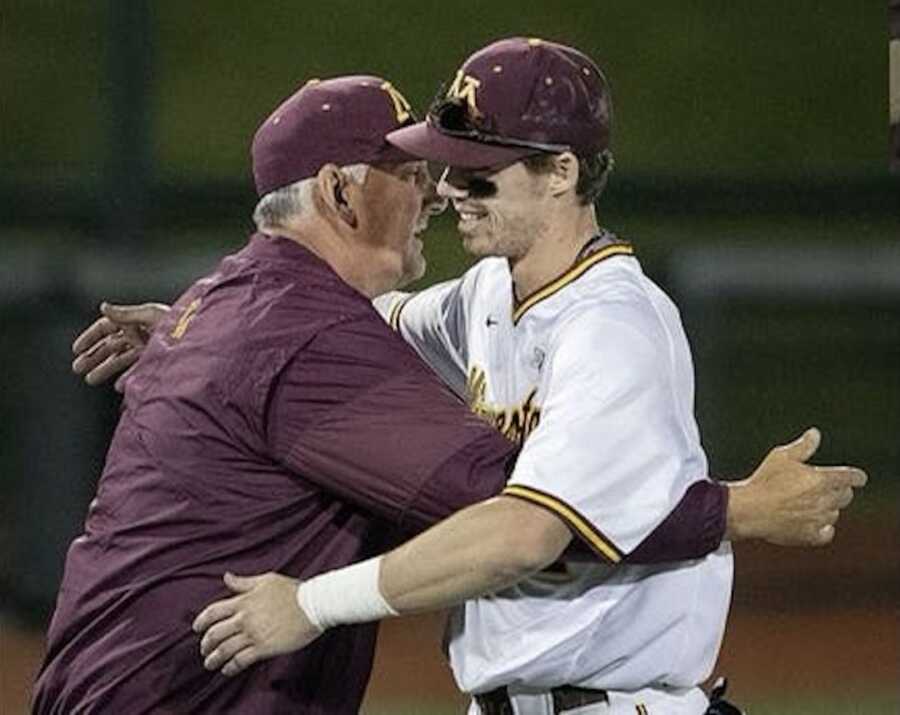 I let anxiety bleed into baseball, my health, and most importantly my relationships. I think the biggest misconception with anxiety is the assumption you 'beat it' or you just medicate it and you'll never deal with it again. It's something I need to always work on. It even showed up again last summer in pro ball, and I got shut down for heart scans and again totally cleared: 'Just anxiety.' It's something highly baseball-related, but I got to a place where I finally could play a ton of games last summer and really show what I could do. Even battling through the two bad hamstring pulls, the torn labrum in my throwing shoulder, and the torn cartilage in my wrist…nothing has been harder on my career than this mental health stuff.
Getting to a place where I could perform consistently was an enormous mountain to climb, and I'm very proud of what I accomplished in my career as a player. If things timed out differently and the ball bounced a little better for me, do I think I could've made it to the big leagues? Sure. Is it what I needed out of my career? Absolutely not. I signed a waiver more than once which said I can't sue anyone for playing baseball against doctors' orders, for my dream school or my hometown team, and I take an enormous amount of pride in it. I put my body on the line and played this game as hard as I could, and I was blessed beyond belief to wear the maroon and gold and then play professionally for parts of 4 seasons.
When people talk about me as a player, all I ever wanted was for them to say, 'Oh, that kid was a ball player.' I'm very excited to say I'm retiring from professional baseball. I hope I can be an outlet for players or anyone who is dealing with anxiety or mental health issues who needs someone to talk to. Sharing a bit of this story on Twitter, I have already been able to get in touch with former teammates, coaches, and now current players on their battles and talk openly about them. It has been tremendously fulfilling, and I hope I can reach more people and help others with their struggles even if it has nothing to do with baseball. I hope I can pass my knowledge of the great game of baseball onto the next generation and leave this place better than I found it."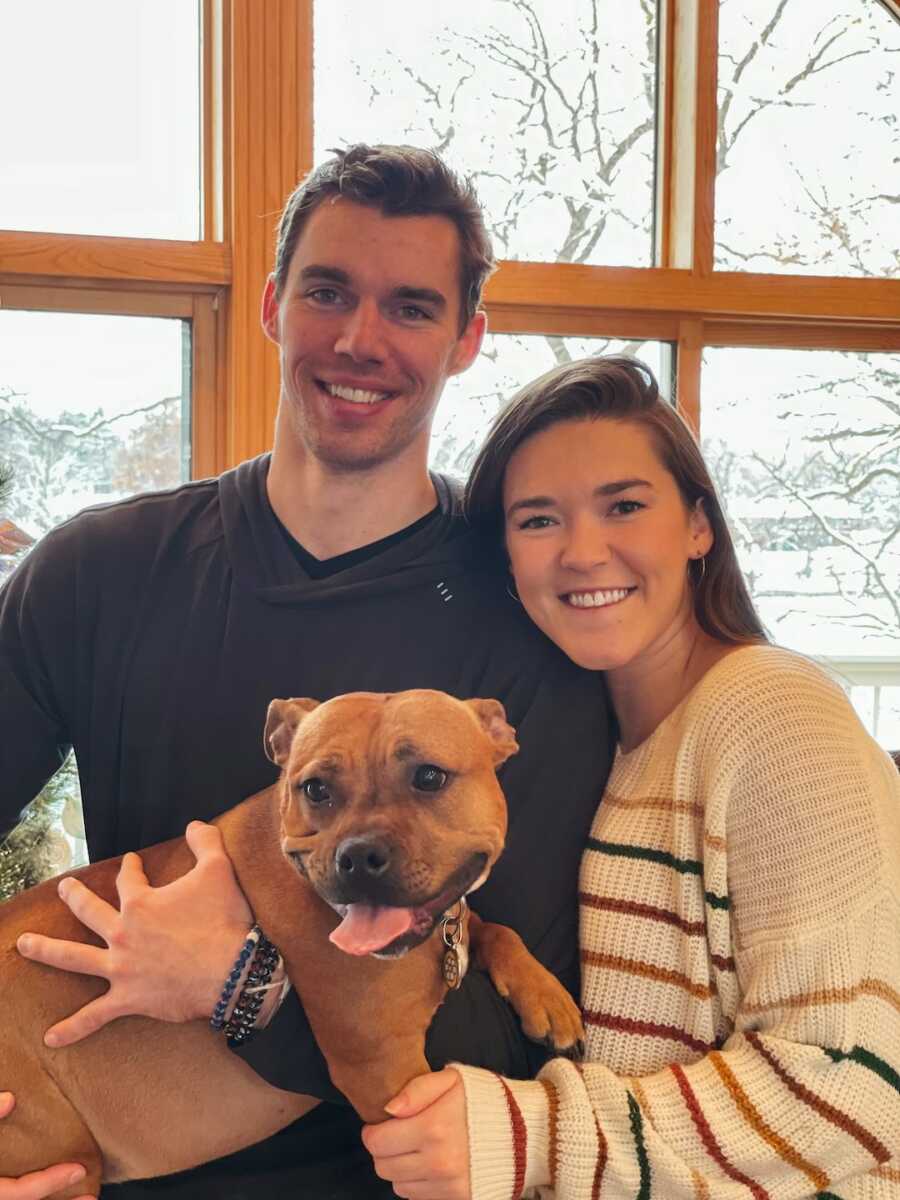 This story was submitted to Love What Matters by Alex Boxwell from Decorah, Iowa. You can follow his journey on Instagram. Submit your own story here and be sure to subscribe to our free email newsletter for our best stories, and YouTube for our best videos.
Read more stories like this here:
'I was in a ball in the corner of the flight with a barf bag, blanket, and epic amount of guilt.': Woman recounts journey with panic attacks
'How did I make those decisions?' Like so many times before, I was so confused and broken.': Mom with bipolar disorder shares mental health journey
'His smile faded. My heart hurt watching him sit there. But then, it happened. 'Man, you destroyed that ball!': Mom shares lesson learned from baseball player son
'So what? Nobody cares. Just move on.' We NEED to erase that shame.': Woman shares powerful message for those dealing with anxiety, panic attacks
Do you know someone who could benefit from reading this? SHARE this story on Facebook with family and friends.