Disclaimer: This story includes mentions of suicidal thoughts that may be triggering for some.
"I have struggled with horrific panic attacks, depression, OCD, bipolar, and suicide attempts to name a few. The silver lining of my story is that I am still here, standing and fighting to help others. I have never fully told my story for many reasons from my family to fear of rejection, but not talking about it is one of the reasons I didn't get help sooner.
To fully understand where I am now, you must know my journey, and as with any journey, it starts in the beginning. My story began at age 19 with my first full-on panic attack. Of course, growing up, some things happened to me that we won't get into here as that is more than I want to divulge at this time, but let's just say the tipping point was when my stepfather, who was very important to me, died suddenly while I was in college.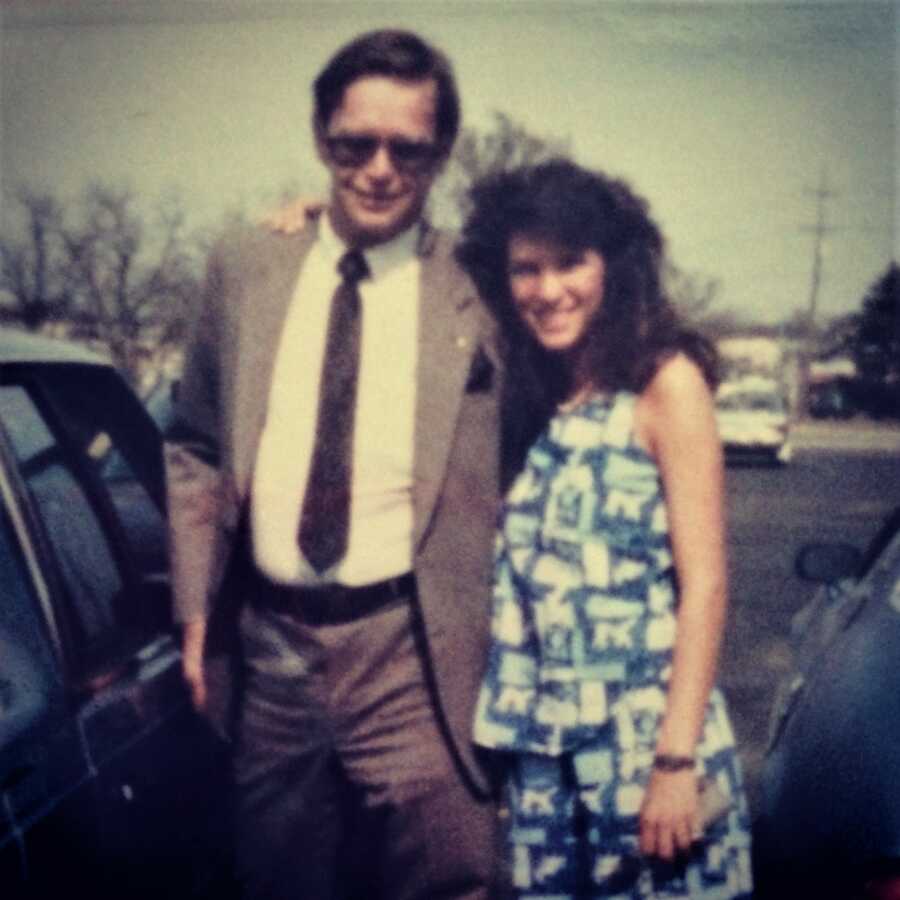 I was standing in the doorway about to go out when it hit. I had no idea what was going on, and I truly felt like I was dying. There was a cold sweat that was pouring out of me like water. I was shaking and my heart was racing. My mind was uncontrollable, and I couldn't speak. I ended up on the floor in the bathroom in the fetal position and was throwing up violently. It was horrific.
After that first experience, I went to doctors for everything from my heart to my stomach and everything in between. But it was mental, and that never came up until much later in life.
That first panic attack opened a fear in my life that I hadn't experienced before, and ever since, I have been scared to live my life fully.
Fast forward through college, where work was my only solace after my stepdad died. Then my 20's hit, and I had my dream job at a television station, but my panic got in the way with my ability to cover stories. On one occasion, I had been asked to go to Oklahoma to cover the Alfred P. Murrah Federal Building implosion (May 1995), and I was determined to make it happen. The drive up there was hell, but I am an expert at hiding it, so nobody knew. I threw up at the stops we made and focused on getting there, which I did but just barely. Work again was my safety, and all was fine until it was time to fly home. Yes, flying. During that flight, I was in a ball in the corner with a barf bag, a blanket, and an epic amount of guilt.
During this time my mental illness truly made itself known and created a blueprint for my life I didn't want. I couldn't travel, although I tried. I was a mess, and it overflowed on everyone around me.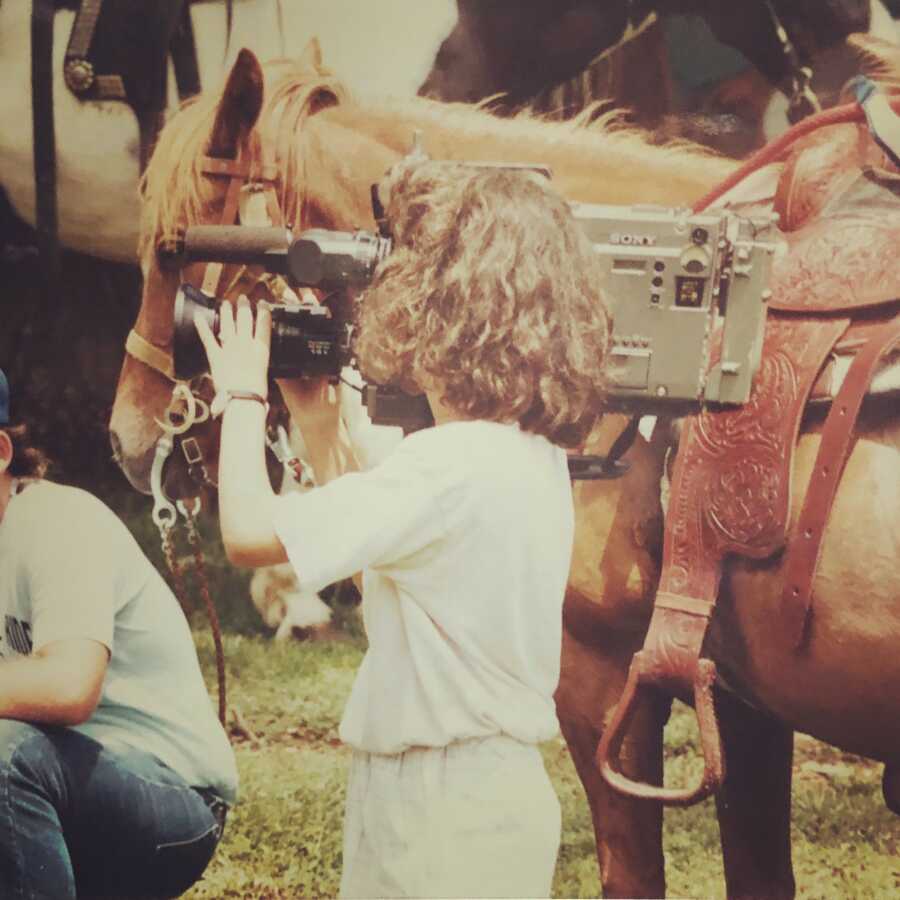 At one point we took a 5-hour drive to San Antonio for a mini-vacation to meet the rest of the family. I was in full-on panic attack mode and was inconsolable, so we drove back the same night. I was in the back of the car bundled up in the fetal position and again with guilt running over.
I still hadn't spoken to a psychiatrist and perhaps the best excuse I can give is that at the time, it was unheard of. Mental illness was (and let's be honest it still is) something to be embarrassed about, a scarlet letter in a way, so I didn't explore it. My parents are from an era where they feel our mental illnesses are a reflection on them and so why would I consider it?
Then my 30s hit. I was a new Mom with an amazing son, and yes, the pregnancy was very difficult for me to navigate, but I made it, though only by the grace of God. With respect to my son, I won't go into this part of my mental illness, but just know he is my miracle.
Being a parent, I finally spoke with my family doctor and started taking medication, but to be honest I still hadn't gone to a psychiatrist to see exactly what I have or how to navigate it. I was putting a small Band-Aid on a gushing wound. But it was something. I was also introduced at this time to Xanax and Klonopin. I was basically drugging myself up to deal with life.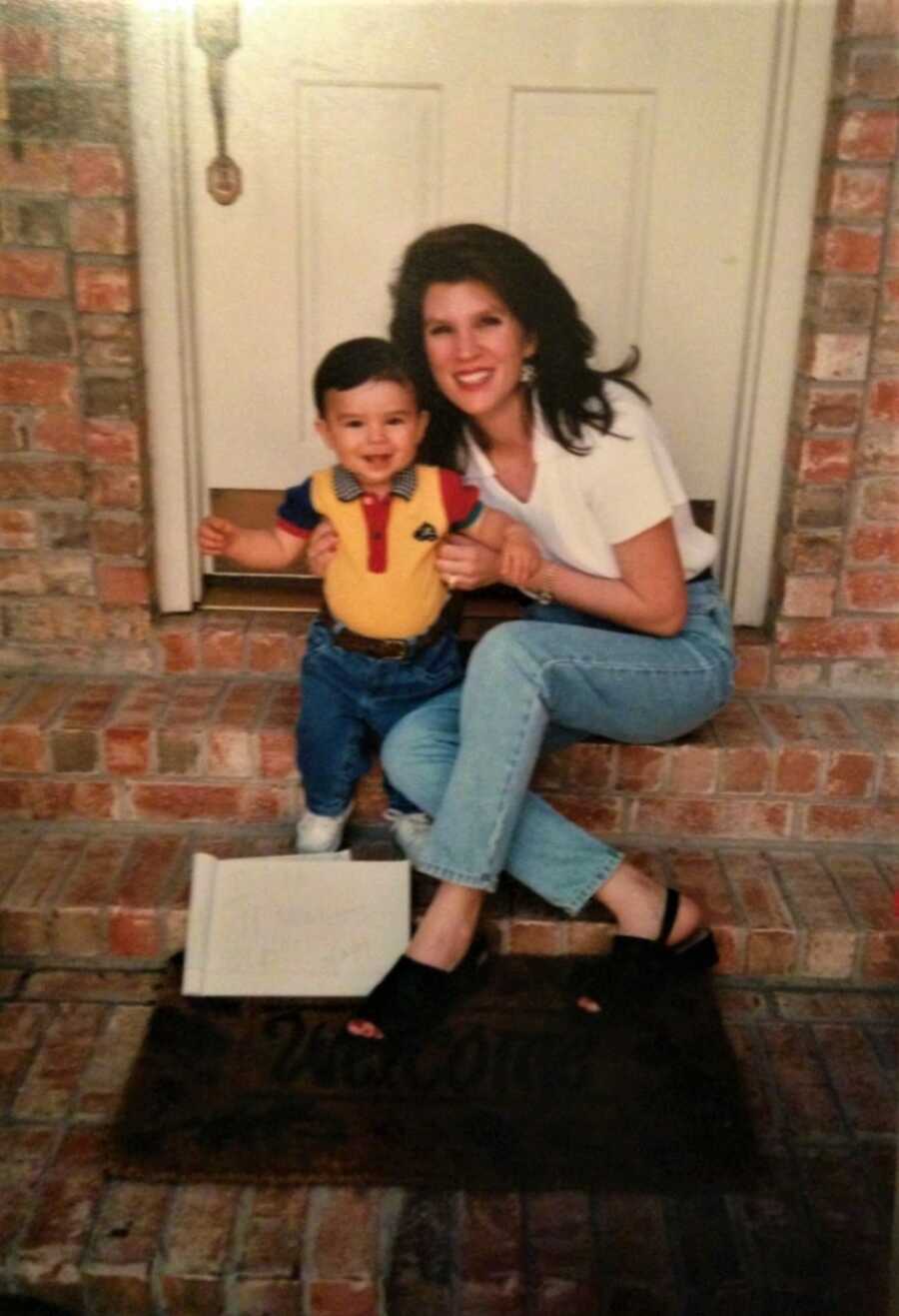 Once my son was in school, I was working in the communications field with a nonprofit. Since we know that work is my happy place, I was promoted to Vice President within a few years, which brought some new obligations that were hard to handle. I was forced to tell my boss about my panic attacks since travel and business lunches were a problem for me. I will tell you it was the hardest thing I have ever done. He was kind but still wanted me to travel or at least try. So, I was asked to visit one of the locations in Houston—on a plane. I got ready for my flight, got on that plane, and before that door closed, I got off. I succumbed to the fear before the panic even happened. After that, I didn't have to travel for work anymore but was able to work successfully in the Dallas area.
This leads us into the worst panic attack time of my life. I gave up and didn't eat out, go to family events, travel, drive over bridges, see friends, and more. I was depressed and had given up. I felt like a burden to those around me and had no idea what to do. I had gone to a counselor but still had not gone to a psychiatrist in fear they would lock me up for being full-on crazy. I was in a hole and didn't know how to dig my way back out.
I had at one point gotten stuck in traffic on an overpass, and I went into full-on panic mode. How do I get off? I am going to throw up? Can I drive around it? What if I leave my car here? If I call 911 can they help? I did call 911, and they weren't helpful, the lady was frustrated with me and wasn't calming at all which made things worse. I made it over the bridge, through the traffic, and home, again humiliated for what had happened.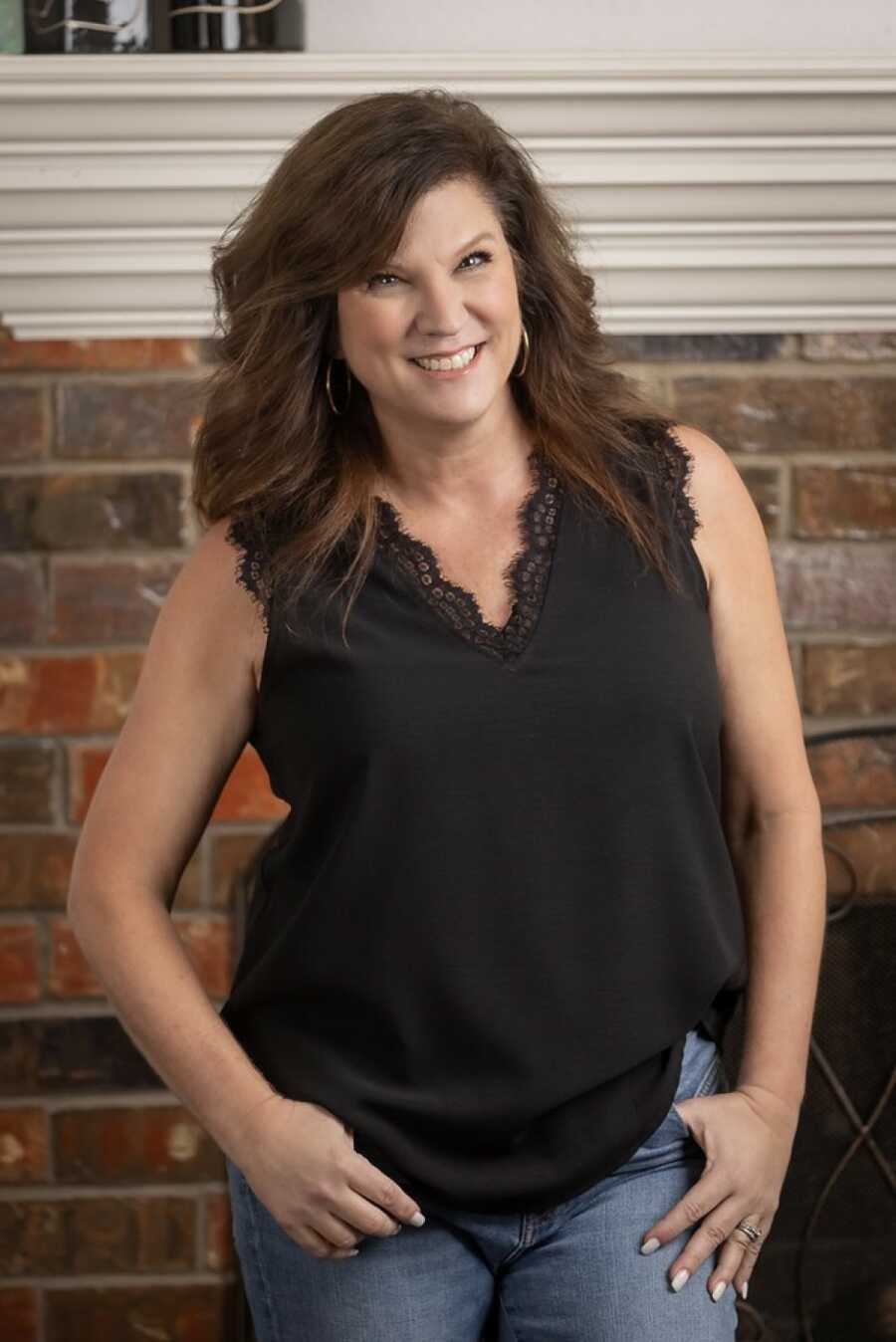 This compounded my lack of self-worth even more and led to my suicidal thoughts and attempt. I decided to take those Xanax and just end it. Would be so much easier on everyone right? Wrong! Suicide is never the answer, and I know that now. Just typing out those words is hard to do.  I have never shared this because it leaves me wide open for judgment from others, and I don't think people realize how much power their words have.
My 40s are when I had enough. Can you believe it took me until my mid-40s? Please, if you are reading this and need help, stop right now, and contact a psychiatrist. Don't let a family doctor 'diagnose' you. Get the right help with the right medications and then work on you because you are worth it.
A few years ago, I stopped lying to myself and 'came out' about my mental health. I am more vocal to those close to me about what my mental illnesses are and how my mental health affects me and, more importantly, them. My son and I are closer than ever since there is nothing hidden between us anymore. I started a business to help others, I do social posts and a podcast about mental illness, and I am working on finding the right medication for me with my psychiatrist. I have been working with a great counselor that helps me immensely. I accept that I must do homework for my own healing. It is up to me; I must do the work.
But the panic still exists. I flew to Los Angeles with my mom 2 years ago. I was invited to an incredible Emmys gifting suite to introduce my new company. Within an hour of the celebrities arriving, I knew I wouldn't make it. I ended up running upstairs to the bathroom, but it was occupied. I hit the floor, literally. I was in a white dress all done up and there I was, on the concrete floor outside a restroom, praying to not die and debating if I should call 911. I was again humiliated. Nobody outside knew, and I never even told my mother who was with me helping. I didn't stay late, I didn't go to the after-events, I knew I had hit the wall.
Since then, I have gone toe-to-toe with my mental illness keeping it at bay, but it's not gone. I am fully aware of it. Talking about it has taken much of the fear away but not all of it. It rears its ugly head, and Covid hasn't helped. But I continue knowing I am who God made me be with my issues and all. If I went through it all to help one person, then it is worth it."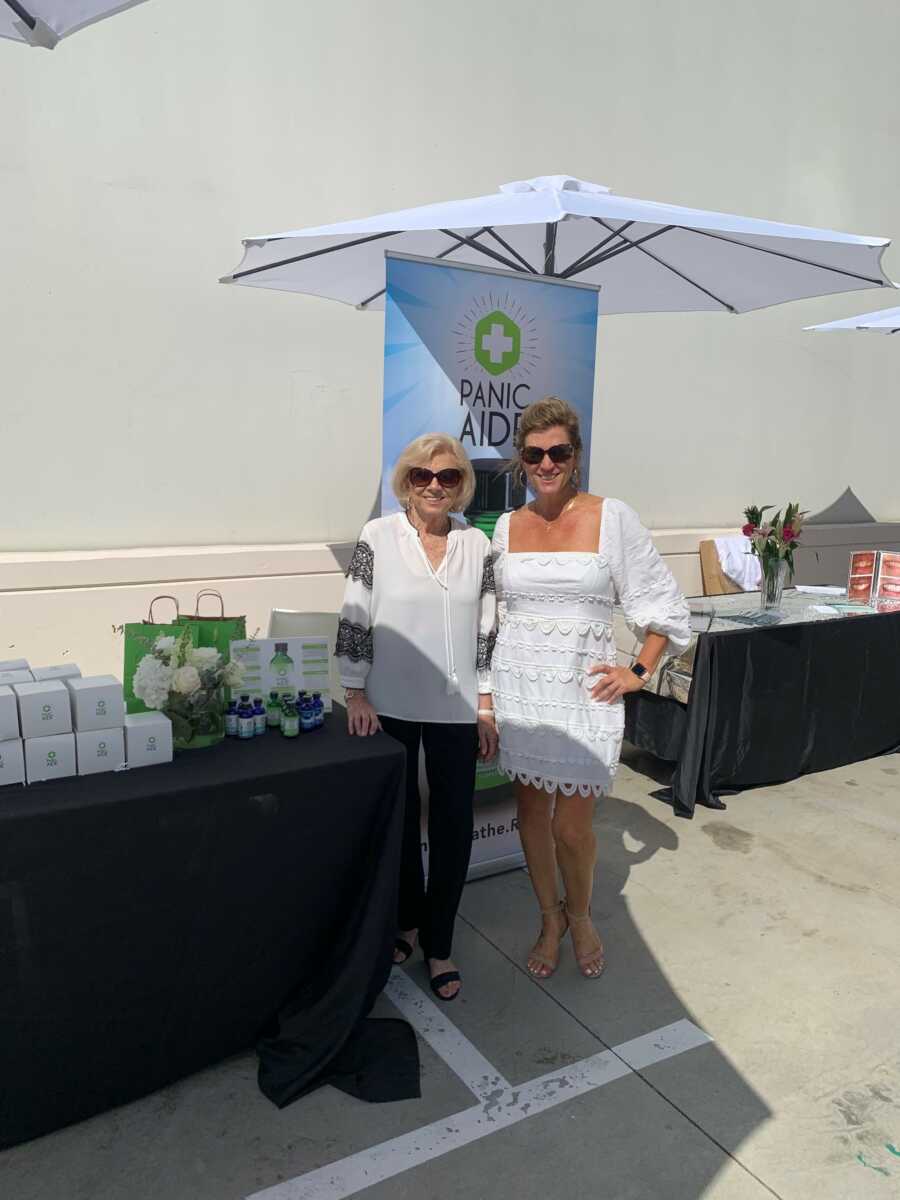 This story was submitted to Love What Matters by Cheryl Poldrugach from Carrollton, TX. You can follow her journey on Instagram and her website. Submit your own story here. Be sure to subscribe to our free email newsletter for our best stories, and YouTube for our best videos.
Read more stories like this:
'He tried committing suicide by hanging. By the time he was found, he had no sign of life. 'No, no this can't be happening. This can't be real!': Mom shares 10-year-old son's suicide attempt to help raise awareness
'A guy passed me and asked, 'Are you okay?' I was preparing to jump into the cold lake and end everything once and for all.': Suicide attempt survivor urges 'the sun will shine again for you'
'Please, tell me where you are.' I'm adamant. 'I don't want help.' I hang up the phone. Tears were streaming down my face. It was time.': Woman's suicide attempt ends in miracle survival, 'You can choose to live'
'I regret this so much. I'll never see my daughter again.' My lips turned gray, my skin white. I faded out of consciousness.': Woman urges 'it will get better' after survived suicide attempt, 'Storms don't last forever'
Spread awareness for mental health. SHARE this important story on Facebook and Twitter.