There's one would-be mugger in West Palm Beach, Florida,who will think twice before attacking a "defenseless" mother in the future!
Danielle Mobley was shopping for groceries with her 9-year-old daughter, Journee Nelson, when she was attacked in the parking lot of Sabor Tropical Supermarket. Security footage caught the moment when Demetrius Jackson allegedly tried to steal Danielle's purse, shoving her onto the ground in the process.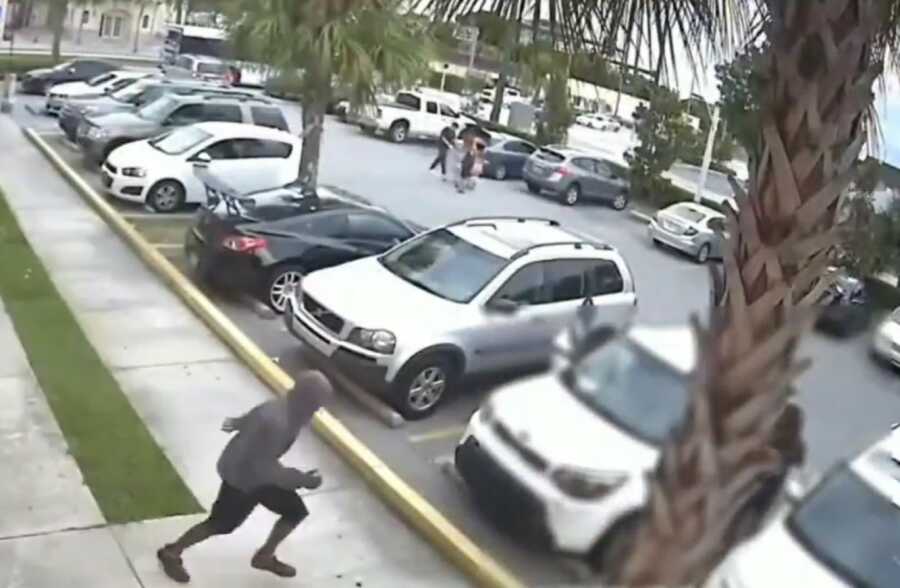 "We walked out the store and then I took a little glance at him and then I looked back at the car and then I opened my door," Journee recalled. "And then, next thing I know, I saw him running towards my mom."
This story originally appeared on InspireMore.
The child didn't have time to think. The mugger reached towards his waistband as if ready to pull a gun while threatening Danielle. "You're going to make me pop you," he shouted.
He never saw Journee coming. The little girl bolted around the car and came at him swinging! First, she punched and kicked him in the head a few times, knocking him off balance, then she chased him when he bolted from the scene. In fact, Journee chased the man four houses down the block until he got away. Police later caught him and arrested him two days later.
While the police don't advise confronting an individual who's committing a crime, they were quick to commend Journee's courage in the face of danger!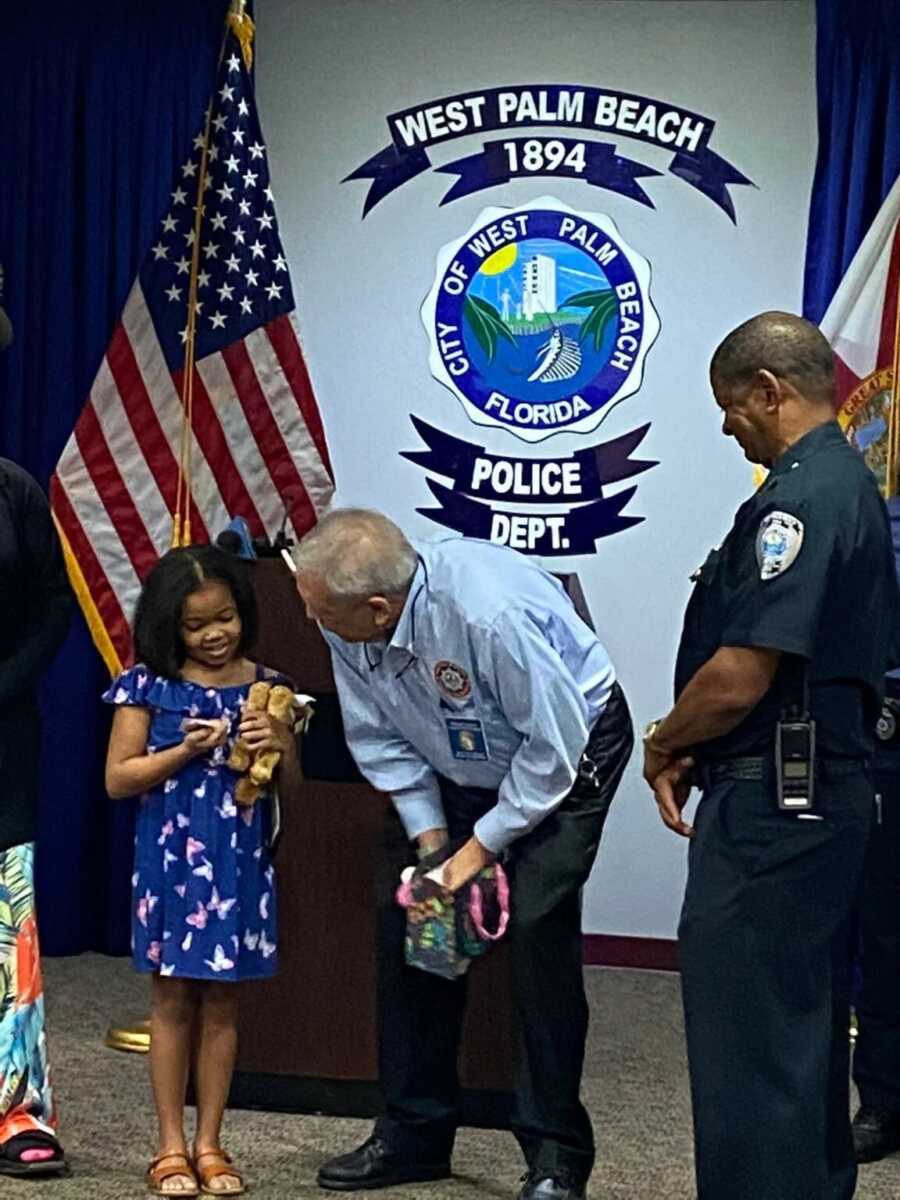 "I wouldn't recommend that you confront an individual like that but in the heat of the moment things happen," stated Chief Frank Adderley. "I bet he was shocked when she kicked him right in the face because he definitely could tell on the video that he was not expecting that, and her actions were perfect timing in this particular situation, and I think she hit him pretty hard."
The police department later awarded Journee with a special token of appreciation for coming to her mother's defense and putting a brazen robber behind bars!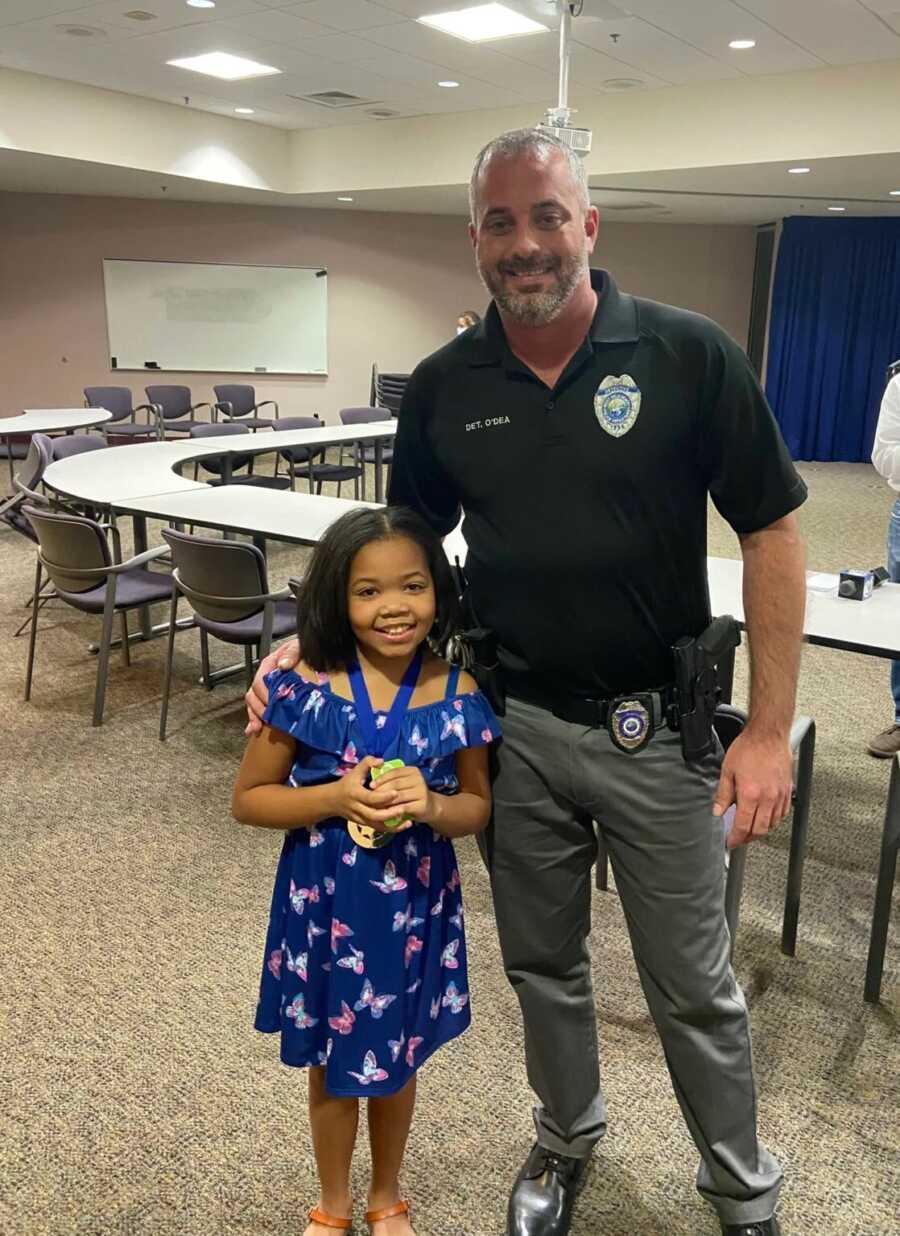 Can you believe this little girl thwarted a grown man intent on stealing? Her instinct to help at all costs is incredibly impressive. Maybe a future in crime-fighting is in store for this brave kid!
This story originally appeared on InspireMore. Submit your own story  to Love What Matters here, and be sure to subscribe to our free email newsletter for our best stories, and YouTube for our best videos.
Read more stories like this here:
Heroic Dogs Team Up To Save 71-Year-Old Dad Who Collapsed Mid-Hike
Dogs Are Family Too.': Hero Puppy Rescues Newborn Baby Abandoned In Garbage Dump
'I couldn't believe it.': Hero teen saves 8-year-old little brother trapped underneath fallen tree
'As far as I'm concerned, they're three angels.': Brave teens rescue residents from burning retirement home building
Help us show heroes are everywhere. SHARE this story on Facebook with family and friends.