Ethan Katicic of Edmonton, Canada, has always dreamed of becoming a firefighter. Recently, the 18-year-old got a taste of what it really feels like to save lives!
It all started when Ethan's two friends, who are both 17, were heading to a local basketball court. They looked up and saw smoke pouring from the Citadel Mews West Retirement facility.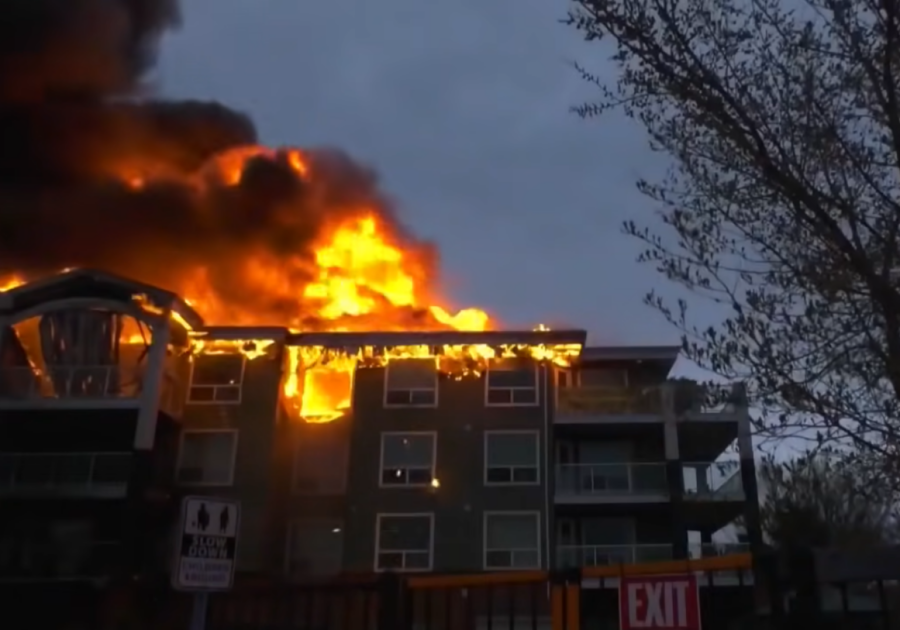 Ryken Glew and Jackson Brown stopped in their tracks, but instead of simply gawking at the disaster-in-progress, they pulled over and rushed to the retirement home to see if they could help.
"We knew that the elderly people were going to struggle getting out," Jackson said.
The brave teens first went to the staff members gathered at the entrance, and when they learned that there were still residents inside the building, they didn't hesitate to go in after them. Thinking nothing of their own safety, they ran up to the fourth floor and began to systematically empty the rooms.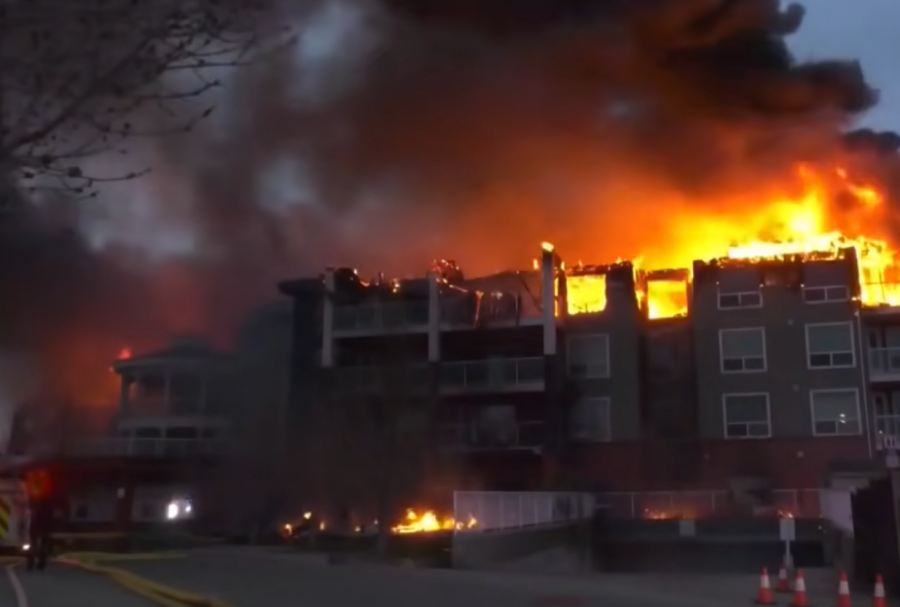 "Bang on the door, say, 'There's a fire, there's a fire, everyone needs to get out,'" Jackson recalled. "After that we opened the door and took a quick look through to make sure no one was in there and went to the next door."
Smoke began to fill the hallways, and the roof was soon fully engulfed in flames. At times, they would open a door to find a room on fire, but they were so focused on evacuating everyone that they didn't have time to be afraid.
Ryken said they only wanted to get people out "as calmly as possible" and make sure they knocked on every door. "We did our best and that's all we could do," he said. Jackson added, "The only thing that was going through my mind is what if I miss someone and they're stuck in the building."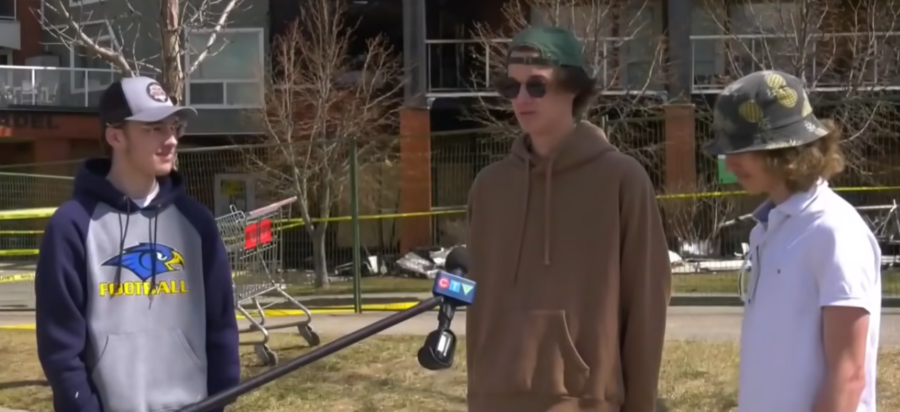 Ethan arrived shortly after his friends did, and he too immediately rushed into the burning building to help out. He didn't even know his friends were there when he decided to enter!
Since many residents were already evacuated, Ethan concentrated on gathering up the pets that had been left behind. When he found a woman struggling to make her way outside, he picked her up and carried her in his arms.
This story originally appeared on InspireMore.
"A little old lady needed some help down the stairs," he said. "I helped her, carried her down the stairs. That was a pretty big moment for me. And then the majority of time I just stayed and made sure people kept their distance and let the firefighters handle the business."
After this experience, Ethan said he is more convinced than ever that he wants to be a firefighter. Whether they pursue a lifesaving career or not, we'd say all of these young men are heroes!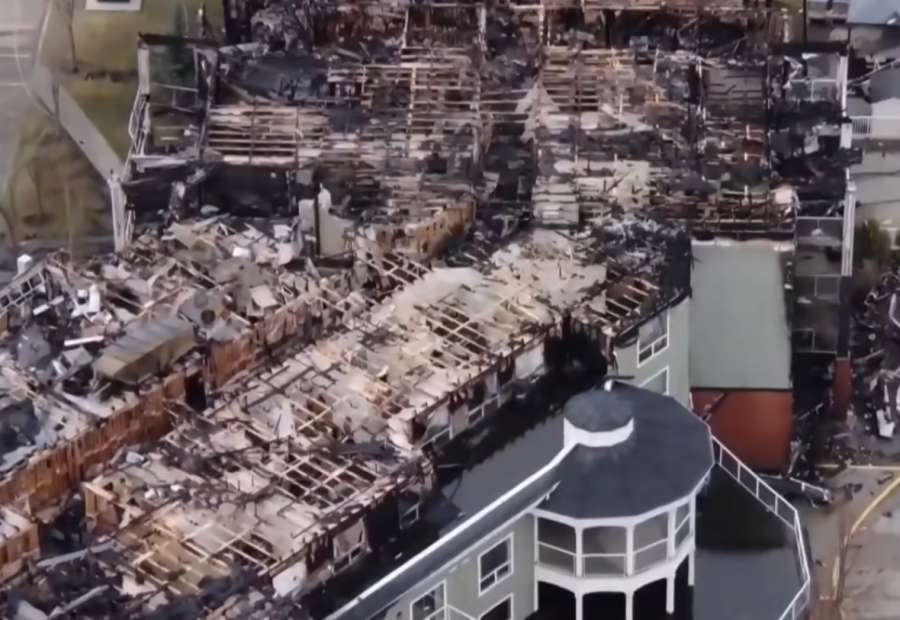 Richard Belley is one person who is infinitely grateful to the teens for their heroism. That day, he received a call that his father's retirement home was on fire. Since his dad lives on the fourth floor, he was panicked when he arrived on scene and discovered the top of the building was completely ablaze. But thanks to Ryken, Jackson, and Ethan, his father had already been helped to safety.
"As far as I'm concerned, they're three angels," Richard said. "They're very well-spoken, humble boys. It gives me hope for society."
In spite of all the praise they're receiving, the three teens insist they were just "raised to always help people regardless of what was happening." They said taking action was an instinct they followed, and they did what they thought was right.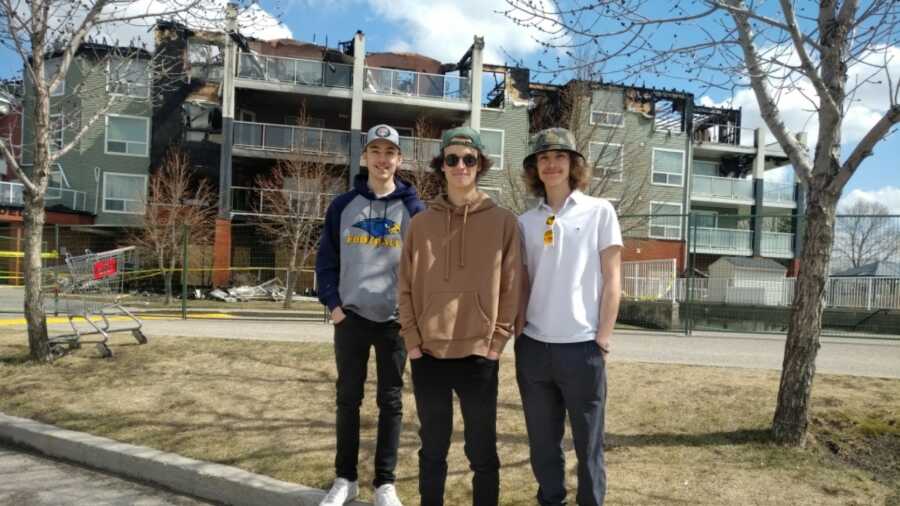 This story originally appeared on InspireMore. Submit your own story  to Love What Matters here, and be sure to subscribe to our free email newsletter for our best stories, and YouTube for our best videos.
Read more stories like this here:
House Fires — 5 Things To Know If Your Home Ever Goes Up In Flames
'Is this actually happening?' We watched our beloved home go up in flames as we stood in disbelief. All our possessions were gone.': Mom details losing home to fire, 'We're looking for silver linings through the grief'
'My daughter looks like she's seen multiple ghosts. 'It's OK Toodleboot. Ignore your parents on the ceiling and that it sounds like the world is on fire. Just GO BACK TO SLEEP.': Mom's hilarious struggle with fire alarm
'Firemen will put it out. It'll be okay.' The air was thick with fuel and human remains. I'm not the hero of this story.': Photographer documents ground zero, 'I wasn't there by accident'
Do you know someone who could benefit from reading this? SHARE this story on Facebook with family and friends.