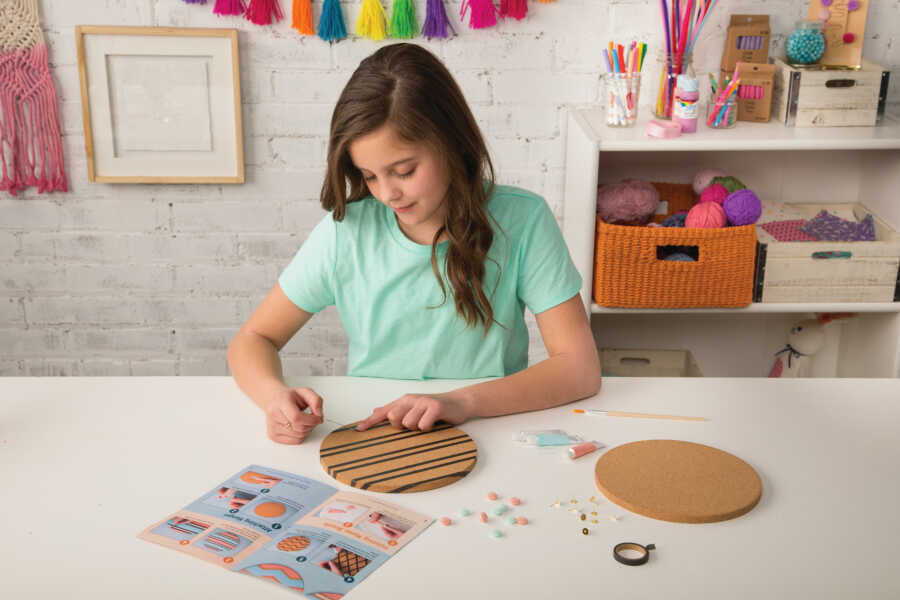 Crafting with your child is a joyous experience. The anticipation of what you'll create and the enjoyment of spending time together are obvious. But the lessons learned throughout your crafting are also priceless.
When you go beyond the play, creativity, and enjoyment of crafting, you'll find these valuable lessons hidden amongst the fun. According to Dr. Lisa Ecklund-Flores, it's an opportunity for your children to develop mentally, socially, and emotionally.
While crafting is an easy activity for children to grasp, the lessons of focus, problem solving, and safety will endure forever. The best part? Your child won't realize the lessons taking place right in front of their eyes, as they'll be busy discovering the wonders of crafting.
Your child will learn fun skills to last a lifetime — like painting, beading, stitching, paper crafting, and much more. Here are just a few of the lessons they'll take with them as you embark on your crafting journey together.
Following Directions
Understanding where to begin sounds simple enough. But without a plan, we're all lost. Teaching children the blueprint for beginning is essential for any simple or complex task. This will instruct them about process and how to create order among an otherwise chaotic table of unrelated items. Realizing directions are the starting point will serve them well throughout school and beyond.
Problem Solving
Starting with your idea of what to create is where the fun begins. But what happens when you don't have quite the right materials? What if something has already been cut or the colors aren't what you expected? These are all opportunities for problem solving. Teaching your children to be solution-oriented is a life skill that will serve them well. Instead of focusing on the problem, a solution-oriented approach is a great way to build self-reliance. According to Mary Ann F. Kohl, author of Primary Art: It's the Process, Not the Product, you'll also enhance your child's ability to analyze and problem-solve. Annie's Kit Clubs offer a unique way to nurture a child's creativity and help develop a lifelong love of crafting.
Patience
Having a vision, working at it, and seeing it through to the end takes time. More importantly, it takes patience. Teaching children about the time and work it takes to create something is invaluable. These days children are used to the immediacy of electronics. A step-by-step process will help ensure they'll not only create the masterpiece of their dreams, but they'll do it the right way. If a design goes astray or items need time to dry, having the patience to fix any issues or to try again is paramount.
Safety
As obvious as this one is, safety lessons can never be taught too often. Learning how to cut with scissors and how to avoid accidents is a timeless lesson. Learning how to interact with scissors as well as how to interact while others hold scissors, is a critical lesson. Depending on the age of your child, learning specific ways of cutting shapes from circles to triangles will be key. The "Young Woodworkers Kit Club" will introduce a wide variety of age-appropriate wood working skills, like handling a hammer and taking careful measurements, all while building crafts and toys children can enjoy immediately.
Focus
As you begin your crafting journey, you'll find having focus to be a necessary strength. As your crafts become more complex, you'll rely more than ever on the importance of focus. The more difficult the challenge, the more focus and concentration you'll need. Your children will begin to understand how these tools will help them master their goals.
Annie's "Creative Girls Club" offers a new world of crafting inside each kit, with easy-to-follow instructions and all the materials needed to "get crafting" with minimal adult supervision.
It doesn't matter where you are on your crafting journey. Annie's Kit Clubs are made for the beginning crafter or the most advanced aficionado. Annie's Kit Clubs offer a unique way to nurture a child's creativity and help develop a lifelong love of crafting. These kits are the perfect weekend project for ages 7 through 12.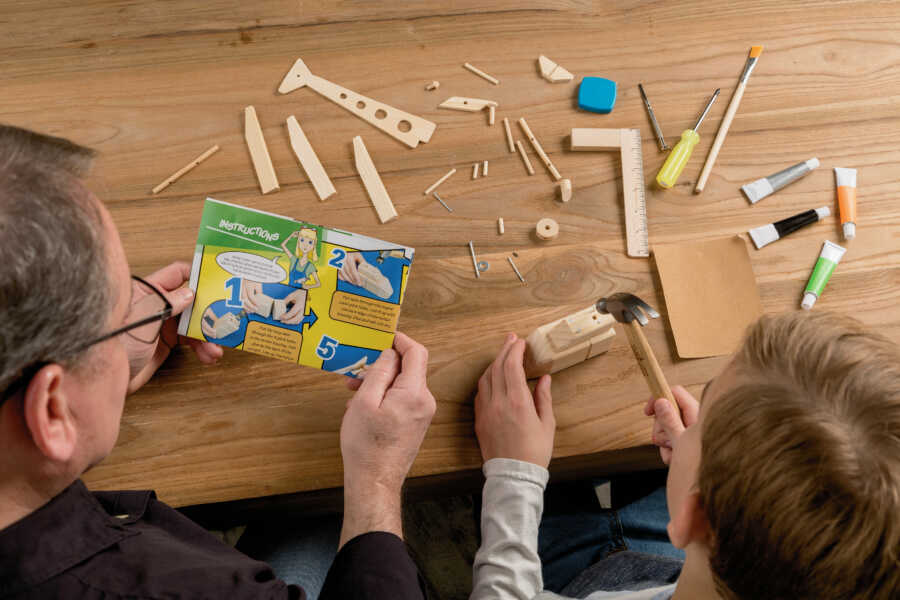 Submit your own story here, and be sure to subscribe to our free email newsletter for our best stories, and YouTube for our best videos.
Read more stories like this:
'Mom, I don't like my hands.' Her gloves always had an extra space. She came to me with her piggy bank, begging for four-fingered gloves.': Little girl with limb difference 'beaming with joy' after gifted custom gloves
'We deliver everlasting hugs to anyone who may need it.': Grieving family send over 10k suicide prevention blankets after mom of 3 passes away
Teen Bullying Victim Turns Pain Into Purpose, Donates 600 Handmade Blankets To People In Need
'My small apartment was OVERFLOWING with garments, and my heart and spirit were overflowing with JOY.': Man starts 'Knit the Rainbow' to help LGBTQ youth in need
Do you know someone who could benefit from this story? SHARE on Facebook with family and friends.