18-year-old Rachael Gavlik of Pennsylvania is not your average teenager.
Prior to the COVID-19 outbreak, she could be found in the Meals on Wheels kitchen making sandwiches or handing out cups of water at local marathons. When the pandemic hit, she was heartbroken at the loss of volunteer opportunities to help her community.
Gavlik tells Love What Matters, "I saw plans vanish before my eyes, but I decided to take initiative into my own hands." With a little bit of brainstorming, she began the early steps of what she likes to call her "biggest undertaking."
The Pennsylvania teen is a victim of relentless bullying. For years, her schoolmates told her she did not matter. Turning her pain into purpose, she found a way to bring love to the world during record-breaking devastation through the joy of volunteering. It started out simple — drawings on paper lunch bags and card-making. Yet Gavlik felt drawn to do something more.
"This calling was the spark that started my multi-month, 1,000-hour project," she says. Financed by her part-time job, she ventured into a multitude of craft stores back in August, 2020 determined to make fleece blankets for those in need. For the next six months, she dedicated every second of her free time to making blankets.
"I would spend upwards of fourteen hours each day making them. I began to measure the time by the number of knots I tied, or the amount of fabric I cut, or even the number of times I got scissor cramps. But no matter how long it took, I was determined to reach my goal."
Finally, that day came in December, 2020 when Gavlik completed 600 blankets. She spent the subsequent weeks visiting different locations and donating her creations.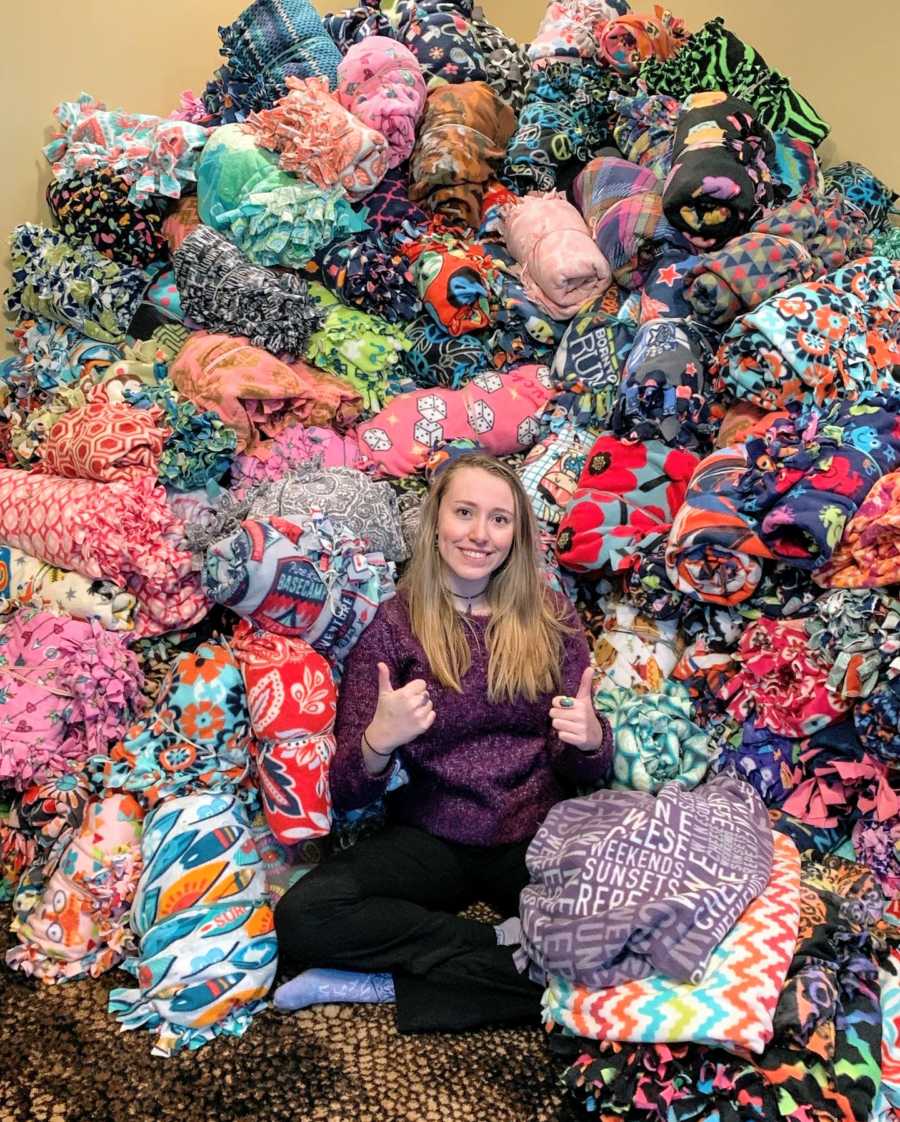 "I will never forget the looks of gratitude on people's faces when I handed them a blanket. Their pure joy and excitement reminded me of the reason I started in the first place: knowing I can use my pain and turn it into something positive for others. When I saw their smiles, I immediately forgot about the rest of the world around me because the only thing that mattered was making that person feel loved."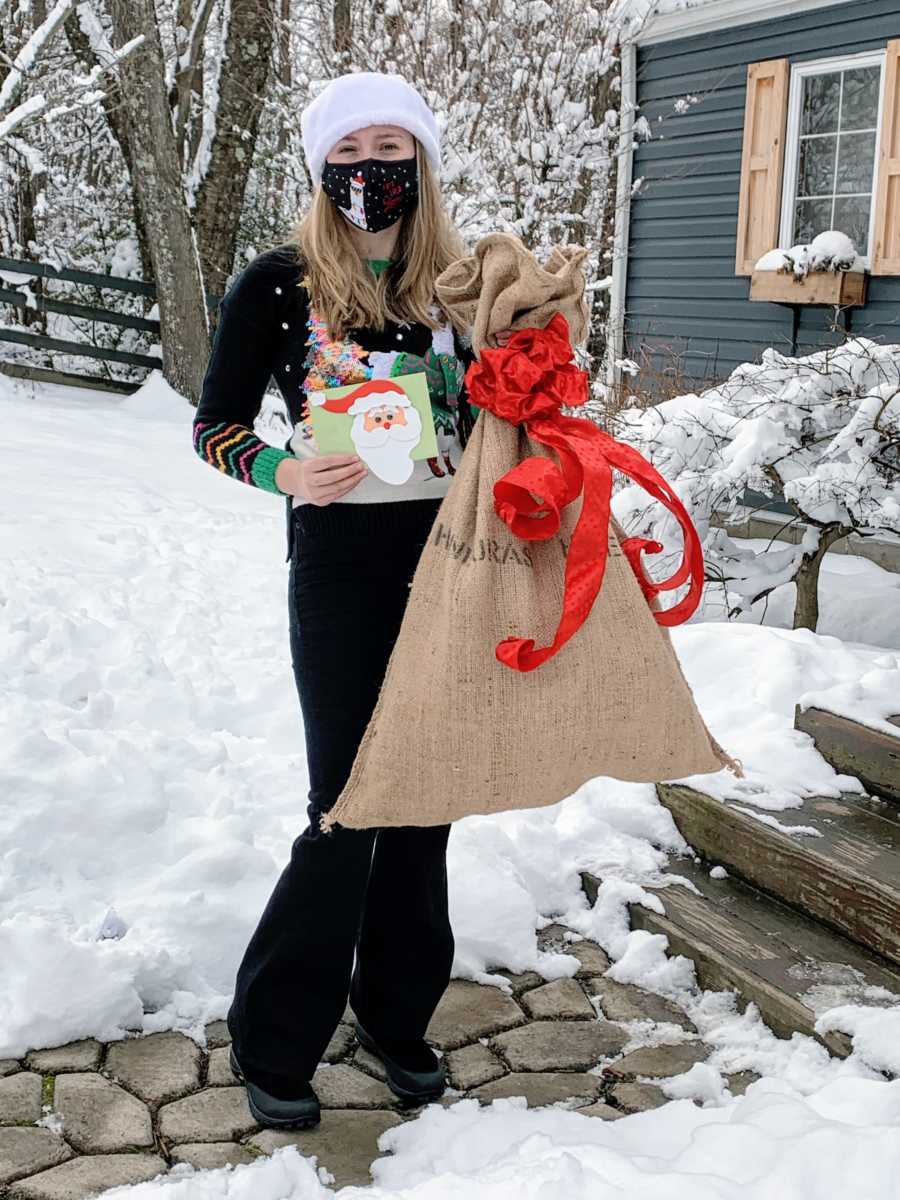 Her signature? An uplifting message of peace incorporated into each blanket: Hand-knotted with comfort and prayers especially for you! May this bring you comfort and joy!
Gavlik wanted people in her community to forget their troubles, even if only for a second, and know they matter and are not alone. She no longer feels volunteering is a hobby, but a crucial part of her daily life. She clarifies, "These projects are the air I breathe, the thing that keeps me going, and the reason I wake up and smile because I know I have the power to change someone's life each day. I do not look at my life as what I overcame in spite of the difficulties, but instead, it is what I overcame because of them."
It is clear the world would be a better place with more people like Rachael Gavlik!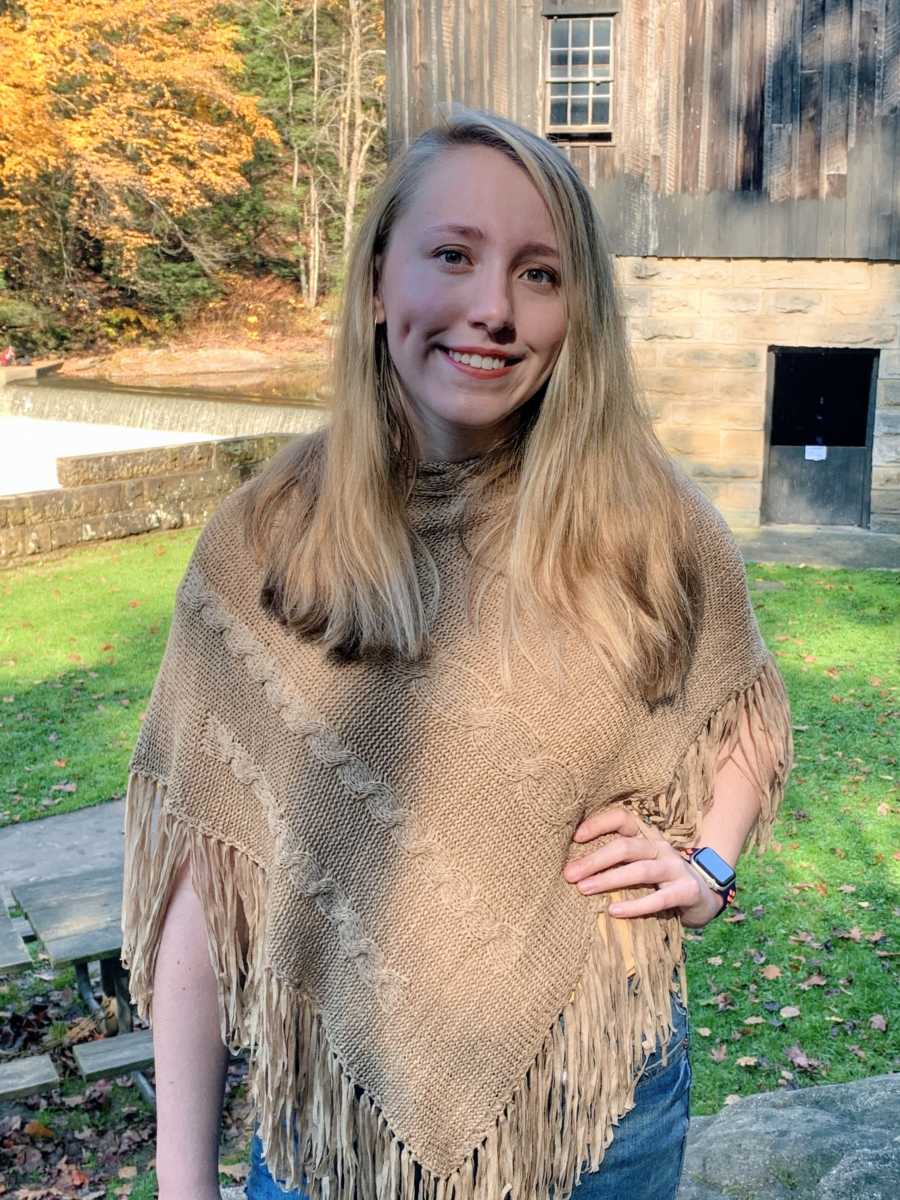 Follow Rachel on Instagram. Do you have a powerful story to share? Submit your own story here, and be sure to subscribe to our free email newsletter for our best stories, and YouTube for our best videos.
Read about more beautiful acts of kindness:
'I'm a single dad. It's so hard.' He whispers, 'I don't know how to thank you.' When I got to my car, the tears came flooding.': Woman shares act of kindness for struggling single dad
'Ma'am, you dropped something.' She couldn't afford to buy a SLICE of cake for her son's birthday. 'Take this. It's yours.': Woman shares touching act of compassion for stranger, 'kindness is putting others before yourself'
'I jokingly exclaim, 'Where's the better half?' With a trembling voice, she says, 'I don't have him anymore.' My heart sank.': Man shares touching act of kindness for elderly neighborhood woman after husband dies
'I walked in to pick up my daughter's birthday cake. 'A stranger left you a note.' I broke down in tears as soon as I read it.': Grieving mom surprises stranger with act of kindness, 'You took a sad day and turned it around'
Spread the love. SHARE this story on Facebook with family and friends.