"An open letter to my 9/11 baby:
You asked me this morning why 'those people blew up New York' on your birthday.
You are seven, of course, this is your day. Like so much in life, I was unprepared for this moment. But you're getting so big and growing so much, and this, in hindsight, is such an obvious question. I should have been prepared.
How do you explain hate to a beautiful, loving, kind, newly-minted 7-year-old?
I obsessed all day over this question, rolling it around in my head like dice. The only answer I have is you don't.
You don't explain hate. You explain love.
You are the literal love of my life. My sweet, innocent, forever little baby boy who still falls asleep on my chest each night. Literally (almost) crushing me now but all the while reminding me of what actual love is. See, what you don't understand yet is we tried so hard for you. Literally for years. When the doctor said your due date was 9/11 I blew it off.
What if the baby comes on his or her due date?
As September approached, I found myself saying aloud more and more, 'He's due on September 11th but it will be before or after that.'
September 9th: no baby.
September 10th: no baby.
Pregnancy anxiety, an odd state where reality mixes with a world of what-ifs, fully set in. I was convinced if you were actually born on September 11th, you would be jinxed forever. Could we legally change your birthday? Was that a thing?
On the morning of September 11th, of course, I went into labor.
All through the day, I told every doctor and nurse who entered the room that you were not leaving my body until after midnight. Mothers do amazing things and I was going to hold you in.
God laughed.
And, alas, you were born a little before midnight on 9/11/13. Twelve years after that ominous day that changed our worlds forever.
What I know now is that timing is an insane thing. Everything has to perfectly line up in life for life as we know it to happen. Literally everything.
Every moment is part of such a bigger plan. God's plan.
You are sevennow. You love deeper than anyone I have ever met. I often say if everyone loved each other the way you love me, the world would be such a better place. You are 100 percent boy and play so hard. You make friends as if it is your job and your laugh lights up a room. You are the literal light of so many people's lives.
You are not jinxed at all. Actually, quite the opposite.
You're love and light and a piece of God on earth.
I do not know why 'people blew up New York' on your birthday. The world is difficult, uncertain, and scary.
I do know, without an ounce of doubt, you were purposefully born on this day to spread love and light. You were a gift to the world as a reminder from God himself. A testament to faith and living, breathing proof that life goes on after tragedy. This is an absolute. Life goes on.
We can choose hate or we can choose love.
Tonight, on 9/11, we will go to our Cub Scout meeting where 15 seven-year-olds will make red, white, and blue handprint flags on poster boards. These will be delivered to our local police and firefighters to thank them for their service and for protecting our community. We will talk about that day, now 19 years ago, that shook our nation. We will honor those lost.
And, after all the big, heavy, and important stuff is complete, we will have cupcakes and run around and be seven. We will celebrate a birthday and freedom and friendship and life and love.
Love forever and ever and EVER,
Mom"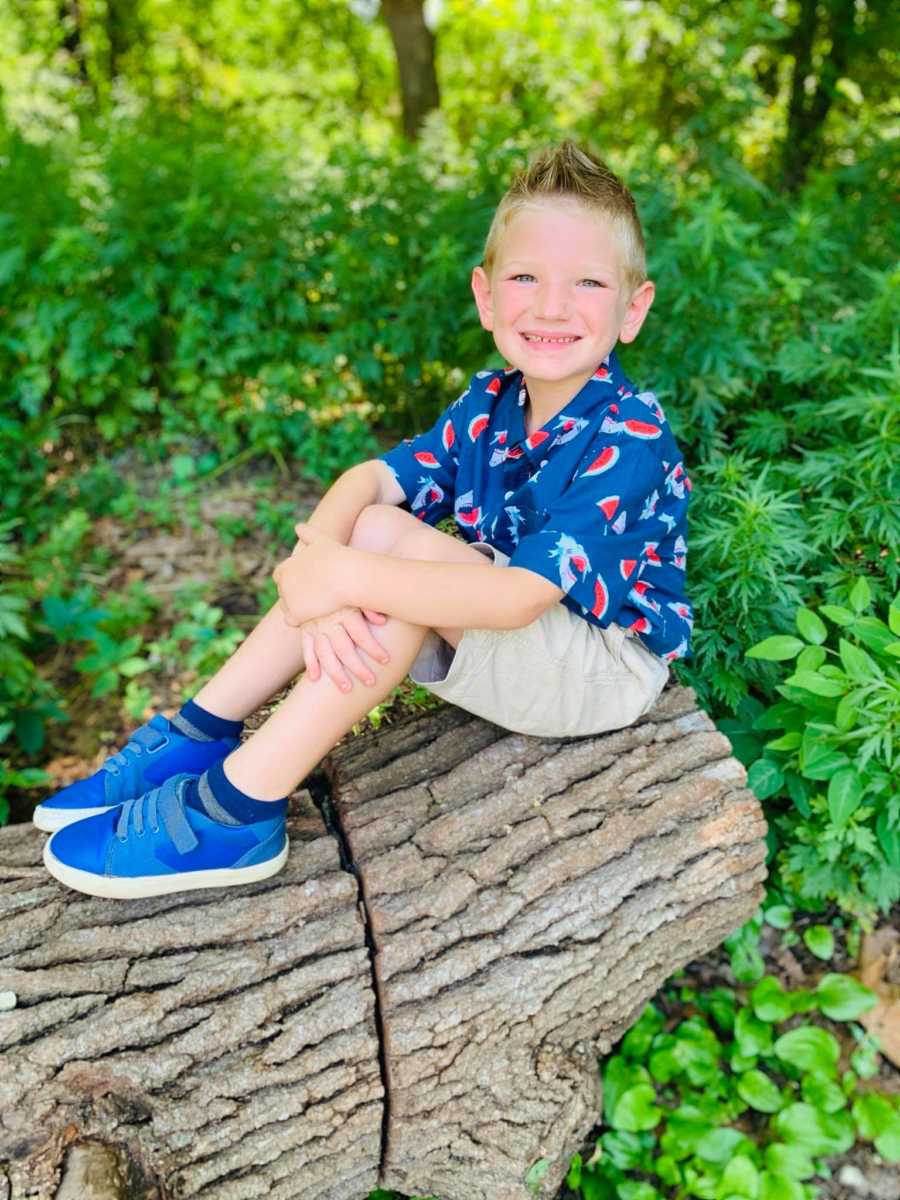 This story was submitted to Love What Matters by Jacqueline Waxman. You can follow her journey on Facebook. Submit your own story here and be sure to subscribe to our free email newsletter for our best stories, and YouTube for our best videos.
Read more powerful stories remembering Sept. 11:
'I'm on an airplane that's been hijacked. I'm putting a plan together. Tell the kids I'll talk to them later.': 9/11 hero's final words to his wife, his heroic actions played out minute-by-minute
'My daughter arrived on 9/11. I woke up to see the first tower falling. I thought my family was watching an action movie.': Mother gives birth on September 11th, 'I was not emotionally OK'
Help us remember the heroes who lost their lives on that fateful day. SHARE this story on Facebook or Twitter.