"On 9/10/2001 I was at my weekly OGBYN appointment in Morristown, New Jersey. As I was getting my pregnancy checkup, they told me I needed to go to Morristown Memorial and be admitted because I had pre-eclampsia and they were very concerned with my health.
After 10 hours of labor and being stuck at 8cm for 3 hours, I had an emergency C-section. Emily arrived two weeks early, on 9/11.
Everyone knows where they were that day, but I lived that day in a strange reality. Though I knew what was happening, I wasn't really aware. The only thing I saw live was waking up to see the first tower falling. I thought my family was watching an action movie. The TV was turned off once they saw I was not emotionally ok. I lived through 9/11, but only understand from a viewpoint of 5 days later.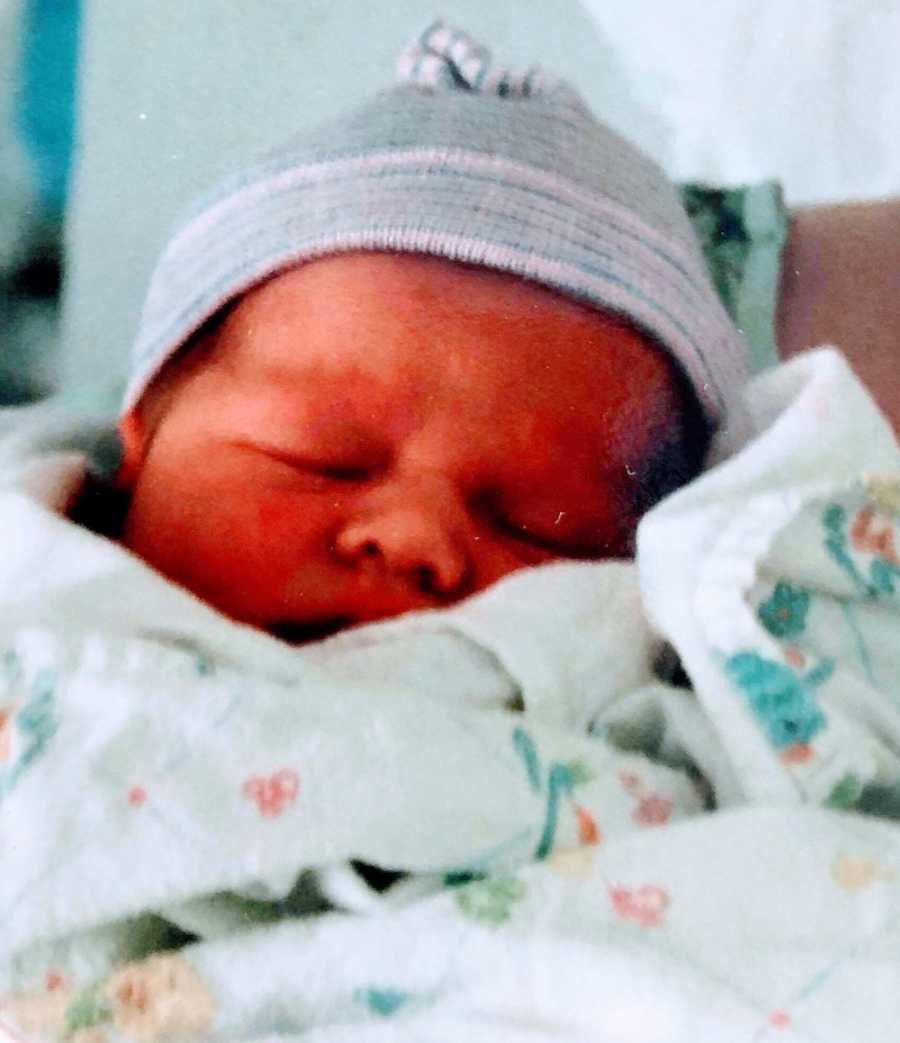 I had severe postpartum depression. The nurses turned off the news on my TV and put on the only shows available, Sponge Bob and Nickelodeon, because I was a mental disaster. I did not leave for 5 days, because, honestly, I think they just had too much going on.
I was in a hospital where they were moving patients to other locations and calling in extra nurses and doctors for the casualties that should be arriving, but never came. The moments of joy about the birth of my first child were overshadowed by medical staff trying to hold it together 24/7.
My OBGYN came in to check on me while not knowing where her own husband was at Ground Zero. I didn't find out about that until months later, and thankfully he escaped a few moments before the first tower came down.
I had to go through security check points to leave the hospital and was wheeled by numerous officers in full gear, protective vests and all.
Never forget all the souls lost that day. Try to remember that there was goodness flooding the universe in thousands of pure, innocent souls who remind the world that love always wins.
This is my daughter's first birthday that we are not in the same house. I miss her greatly, but I am so happy she is loving her new life."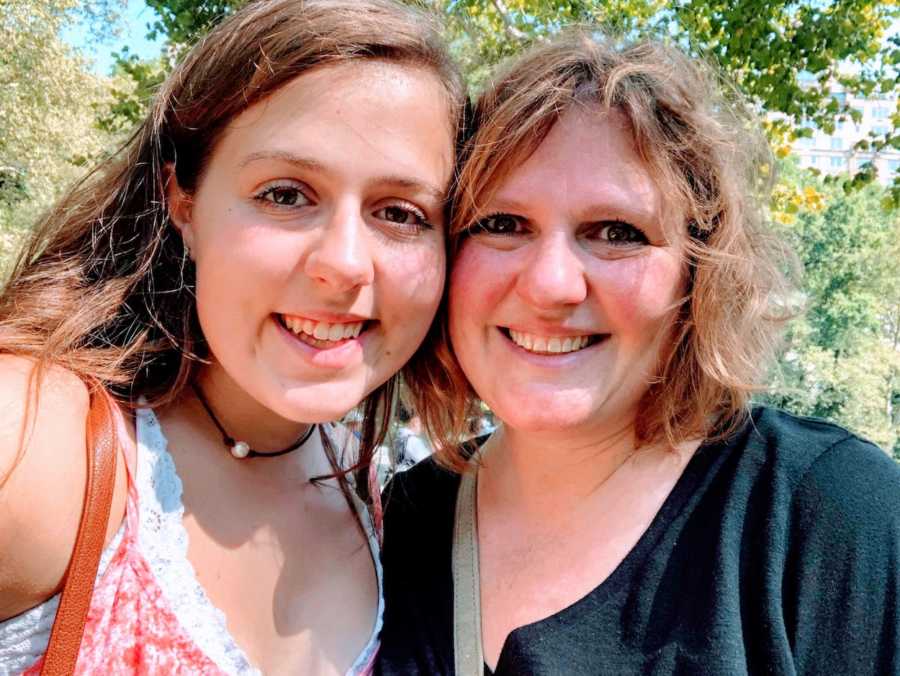 This story was submitted to Love What Matters by Jennifer Englese, 46, of Rockaway, New Jersey. Follow her journey on Instagram here.  Do you have a similar experience? We'd like to hear your important journey. Submit your own story here, and be sure to subscribe to our free email newsletter for our best stories.
Read more powerful stories remembering Sept. 11:
'I'm on an airplane that's been hijacked. I'm putting a plan together. Tell the kids I'll talk to them later.': 9/11 hero's final words to his wife, his heroic actions played out minute-by-minute
'I mustered up courage to ask where he was on 9/11. 'The 47th floor of the North Tower', the museum worker said.': Young woman's chance encounter with September 11 survivor makes her 'proud to be an American'
'I saw a tower had been hit. I opened the curtain and saw the smoke over lower Manhattan.': Man credits random encounter with 'lifelong best friend' for saving his life on September 11
Help us remember the heroes who lost their lives on that fateful day. SHARE this story on Facebook or Twitter.