"For all the times I buy him too many toys, or cave at Target just so he'll stop begging, at least I can be comforted by this.
In honor of Betty White, his teacher challenged the class to consider giving to an animal charity.
'But mama, I'm broke!' (This is kind of true. He had tons of money after Christmas but took it to the roller rink and lost it.)
'Bud, you have $5. I try to give 10% of my pay every month.'
'Well how much is that?!'
I told him and he said, 'That's nothing! They can't do anything with that!'
So we chatted about how every little bit counts and he took out his money and tried to decide how many coins (they each represent a dollar) to give.
'This is gonna hurt,' he said, taking a few out.
Then he gave me all 5 and said, 'I love animals more than I love money.'
And I melted into a puddle on the floor.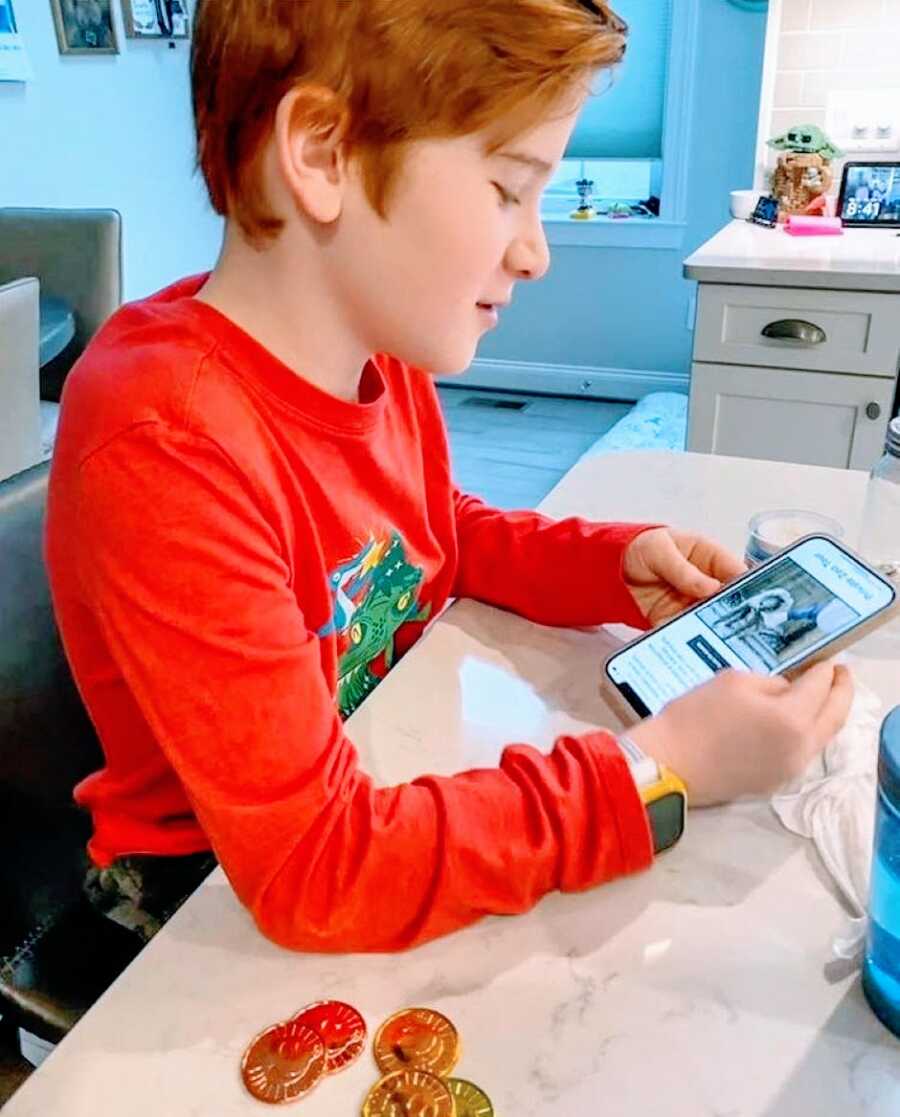 Thank you, Jesus!
Most days, I feel like I'm failing as a mom. I forget to feed him on the weekends, sometimes I can't remember the last vegetable he ate, I fall asleep reading to him…
But today, I was reminded I'm doing a good job.
And mama, so are YOU. So celebrate all the big and small mom wins! We deserve to shout ourselves out!"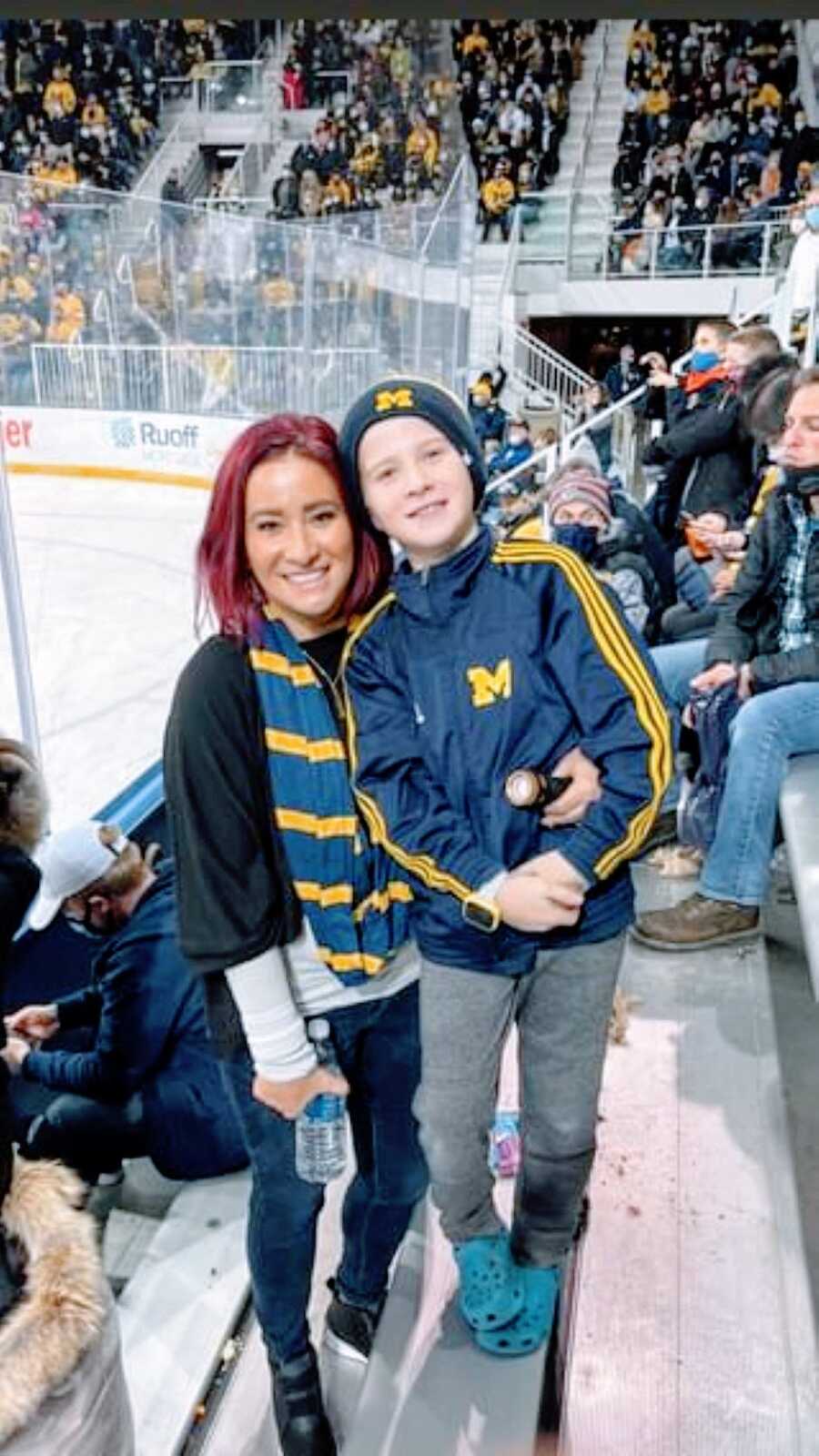 This story was submitted to Love What Matters by Jackie Prewitt. Get to know her more on Instagram or her website. Submit your own story here. Be sure to subscribe to our free email newsletter for our best stories, and YouTube for our best videos.
Read more stories like this here:
'He found the one man in the mall he felt deserved a 'thank you.' A man wearing a Navy veteran's hat.': Proud mom watches from afar as son thanks elderly man for his service
'Last week, I got a phone call from Michael's Spanish teacher. She wanted to tell me how emotional my son had made her.': Mom shocked, proud of son's amazing act of kindness, 'He has the biggest heart'
'I woke up to find this picture. I generally get annoyed at whoever took it. But this picture was different.': Mom reminds others to capture childhood moments, 'Be proud of these pictures'
'I was recording a piano cover when I noticed someone at my window.': Video captures neighbor's act of kindness for piano player who 'lifted everyone's spirits up' during pandemic
Spread beauty and strength for others. SHARE this story on Facebook with family and friends.