"I have been playing the piano since I was 7 years old and I've always practiced at my house a few times a week. Playing the piano makes me feel alive; I feel connected to the music, to myself, and it allows me to connect with others. It's my way of expressing my emotions.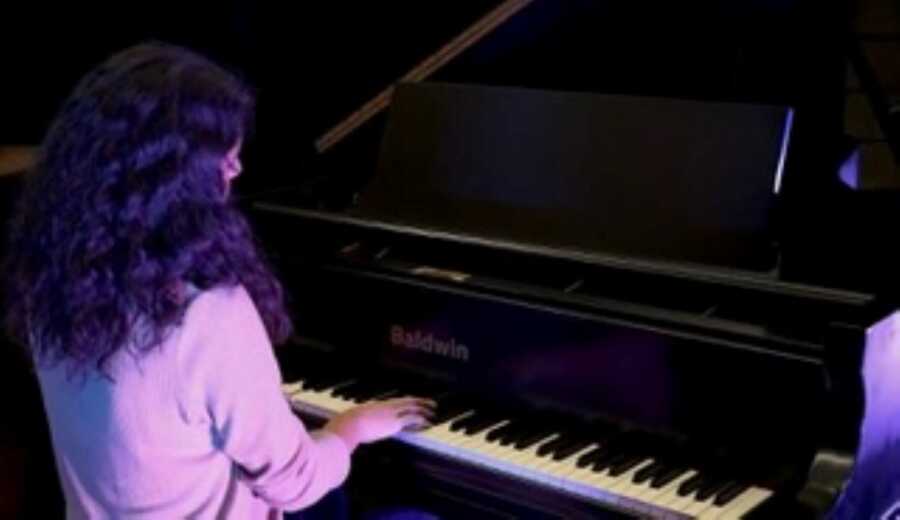 During the pandemic, we were all in quarantine, we had very few social interactions and I felt like live music could maybe make someone's day. So, I decided to open my window for the first time in November 2020 to play for my neighborhood!
I was recording a piano cover when I noticed someone was at my window…I got scared for a second! Then I saw it was one of my neighbors standing there, applauding! He told me, 'You lift up the spirit of everybody!'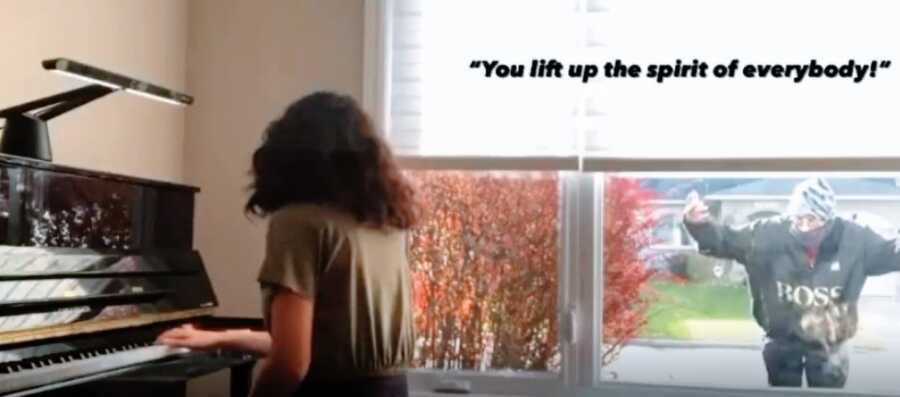 I replied, 'Yes!,' thinking this was exactly my intention. He said, 'Keep it up!' and I thanked him. I had never talked to this neighbor before, but I had often seen him helping other neighbors around. Through music, we connected.
After this day, I continued playing the piano with the window open once in a while (1-2 times a month). This neighbor continued supporting me by the window. Playing the piano is fun and natural for me and to see someone else enjoying it as much as me was amazing!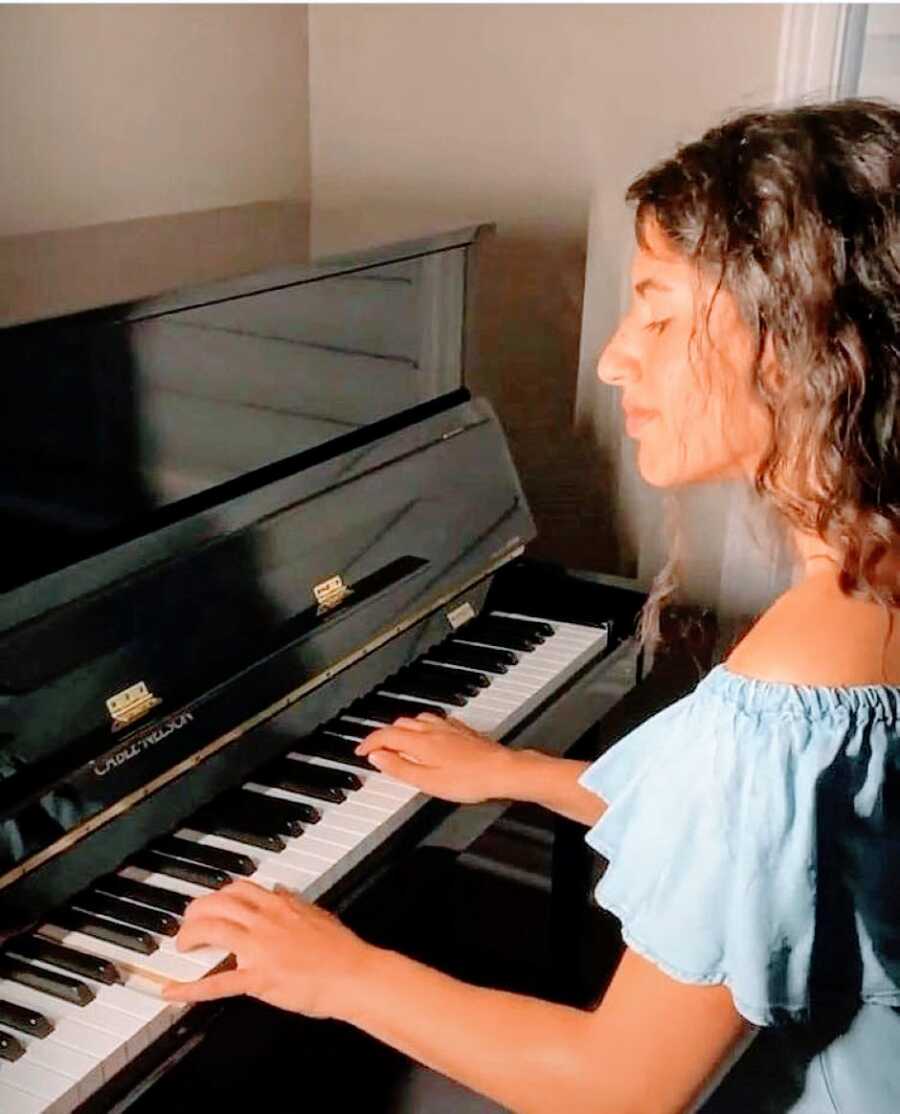 One year later, on December 7, 2021, I was playing the piano and recording myself when this one neighbor came back to my window, but this time with a Christmas present! 'A gift for the piano player,' he said, offering me some Mozartkugeln chocolates.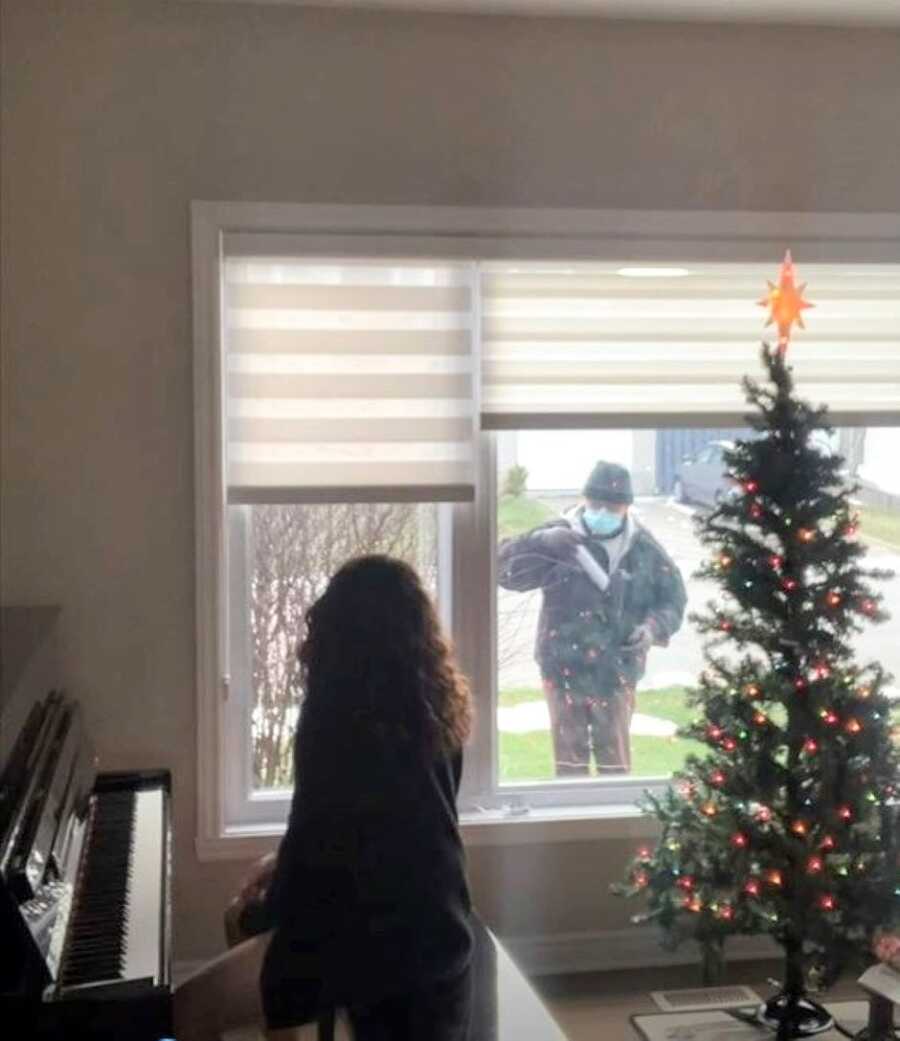 I was not expecting this kind act at all! It surprised me in the best way possible. He brought me a letter along with the German chocolates, wishing me Happy Holidays.
View this post on Instagram
A few days later, to thank him for his generous act, I brought him some homemade chocolate cookies with a letter. I really wanted to give back to this man! I went to his door and gave him the cookies. He seemed surprised to see me at his door! He said, 'Not only do you play the piano, but you also bake?!' and we started laughing.
We talked for a few minutes; it was the first time in 21 years I was having a conversation with him! I told him it's amazing to see him being so nice to his neighbors and I really appreciated his kindness. He said, 'My son says I'm losing my time, but helping others keeps me active and makes me feel good!' I agreed and said I think his generosity is keeping him young and is definitely making people's days brighter!
My neighbor is a beautiful example of how simple things can make a person's day so much better! We live in a society where everything goes fast and people often live on automatic mode. Let's take the time to slow down a bit and appreciate the little things.
Stop for a few minutes to listen to the artist singing in the streets. Buy a hot chocolate for the homeless man you see everyday when you're going to work. What goes around comes back around, so let's spread love and kindness as much as possible and keep our hearts alive!"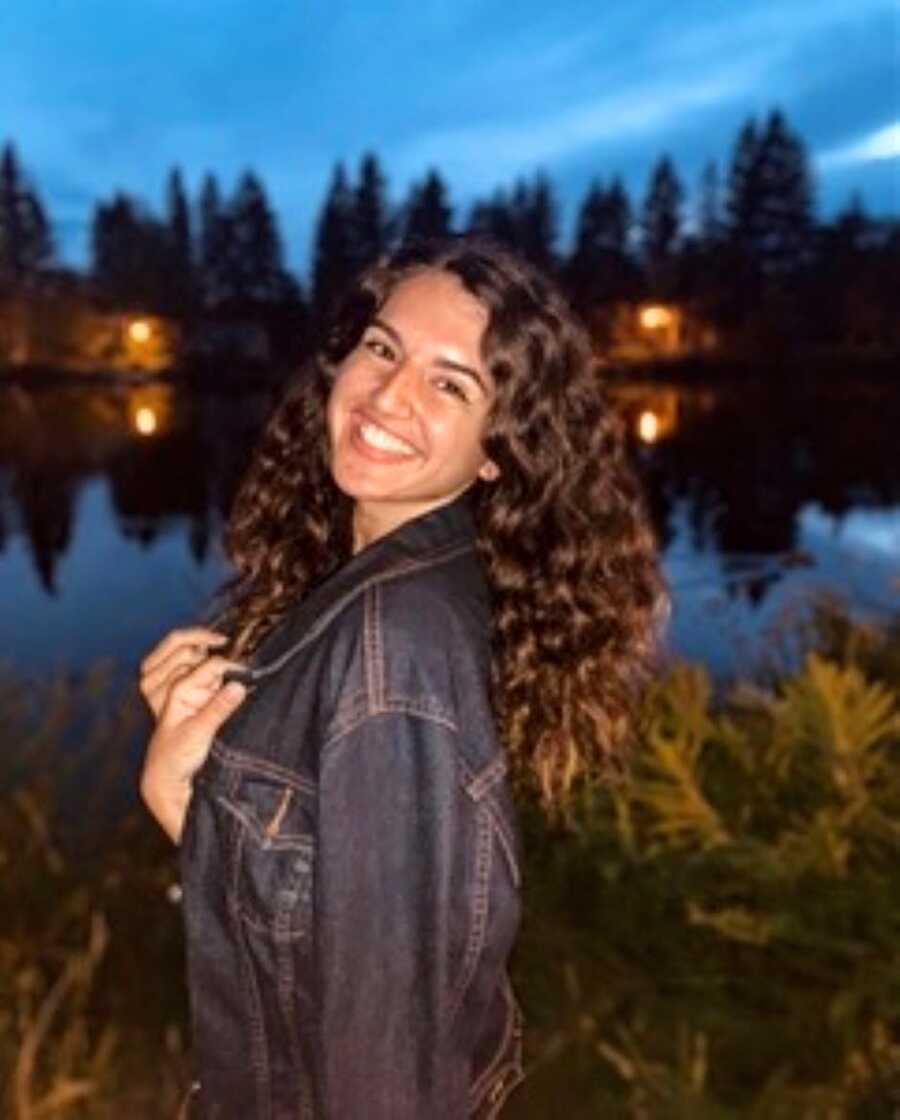 This story was submitted to Love What Matters by Maya Nujaim of Montreal, Canada. You can follow her journey on Instagram and YouTube. Submit your own story here. Be sure to subscribe to our free email newsletter for our best stories, and YouTube for our best videos.
Read more stories like this:
'Almost every night I got a motion alert from my security camera.': Neighbor builds racetracks for little boy who plays in driveway
'I started getting texts from Mrs. Tina. 'If you need a nap, just throw Emily over the fence and I will watch her.': Struggling mom thanks neighbor for standing in the gap during pandemic
'My 4-year-old came running. 'Ms. Susan is bleeding. I need Band-Aids!' He was by her side the whole time.': Mom details sweet friendship between son and neighbor, 'I am blown away'
'MOM, look!' Out my window was the N-word. I couldn't breathe. 'Mom, why? We love everyone!': Neighborhood comes together to help family after hate crime
Help us show the world that compassion is contagious: SHARE this story on Facebook and Instagram with your friends and family.