"In late June, I experienced a hate crime. Honestly, I've experienced racism and felt the hurt, but this time it was different because my children experienced it, too.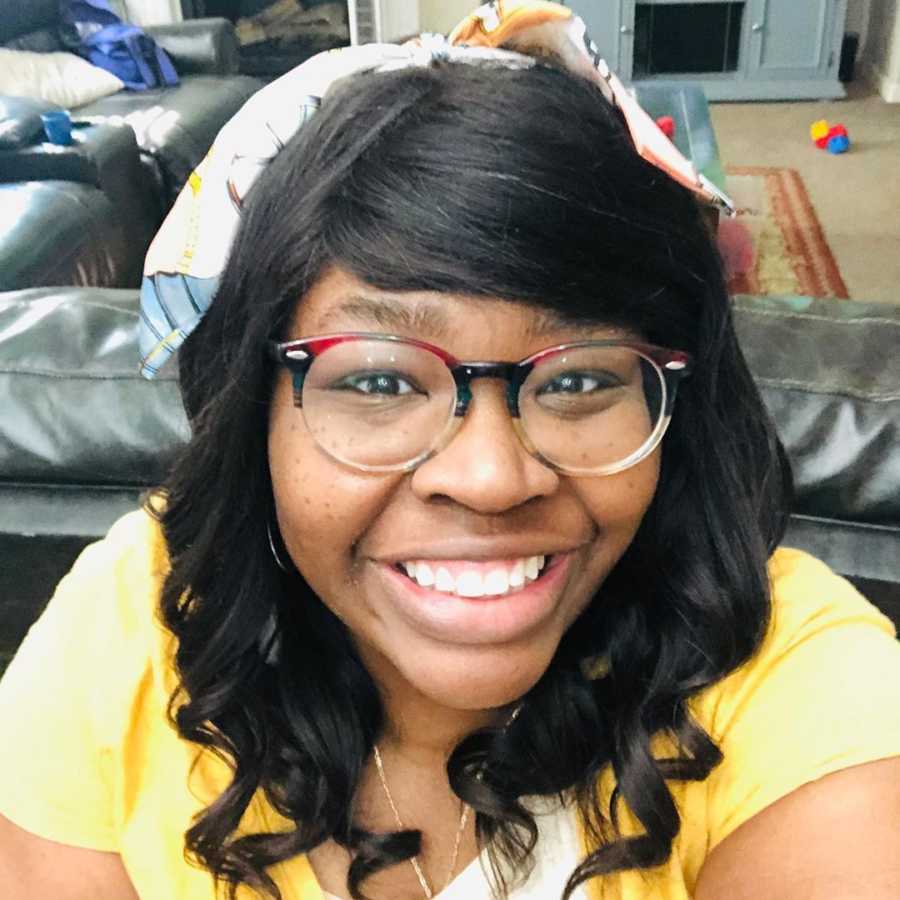 My neighbors always had a problem being neighbors with black people. We taught our kids what we believe, 'Treat EVERYONE with kindness.' Being Black and having a lot of kids, we get stared at all the time. I taught my children to not let those looks, questions, or hurtful things get you down. In the past, they would say things to us or just be flat out be rude. We are in the military so my kids are used to moving a lot. This house was one of the first houses we actually stayed for a longer period of time. We honestly thought we could kill them with kindness or ignore them. Why acknowledge ignorance?
That day, my own words were going to be my own test. I heard screaming, 'MOM, look!' In front of my window read, 'F**K ALL N*GGERS!!' I couldn't breathe. All I could see was anger. I wanted to hurt them the way they hurt us. My 11-year-old daughter was screaming, 'Mom, why?! We love everyone. WHY did they use that word, mom?' My children all cried wanting to know, 'Why does this word hurt so much?'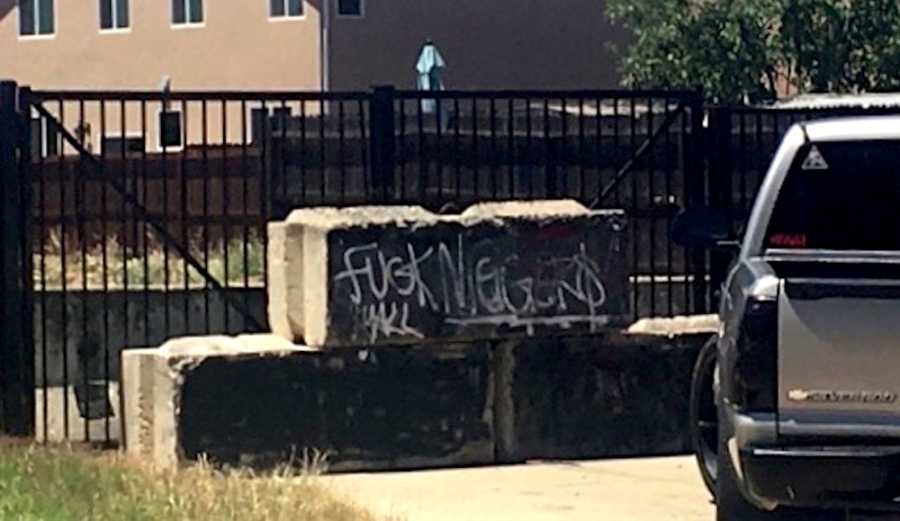 My kids took it harder than I thought they would. I think mainly because my husband was very emotional about it. He felt like he couldn't shield his children from hate. They didn't understand why it's a go to word for people when they are Black. Why does this word have so much power over us? Why did this word kill their innocence? It took the blinders off and told them 'the world is not all what we thought it was.' I struggled with what to tell them. That word took me to a place where I was angry, sad, and honestly what I wanted to do is hurt the person who hurt my family.
I remember the horrible feeling I had in my stomach. I just wanted to fix it for them, but I couldn't. This is when I wanted to hate… but LOVE STEPPED IN!
When my neighborhood found out what happened, they immediately painted over those harsh words with 'LOVE EVERYBODY!' People of all races came to show us love, to cry with us, to give us encouragement, and to just let us say, 'This sucks!'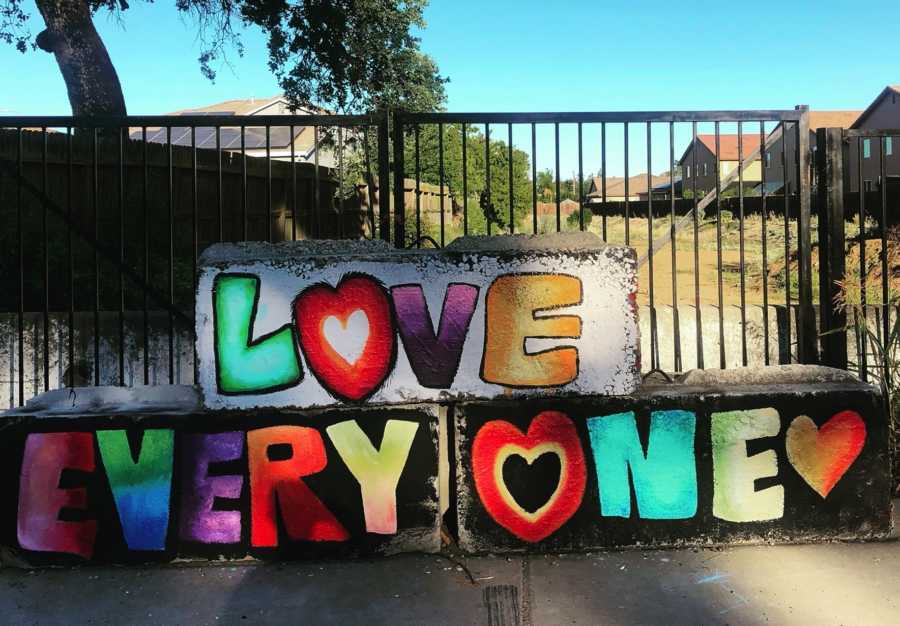 One neighbor came over and installed security cameras. He wanted us to feel safe in our home. Our military community came over in full force to say, 'We love you, you are not alone, and we stand with you.' So many people on social media shared our experience to raise awareness about racism. I think people were so emotional because our family loves everyone. We are adopting two white daughters. Race and color truly don't matter to us. We love everyone. Even the people who did this to us.
What I learned from this HORRIBLE experience is not all white people are mean or racist, and one bad experience can create so many beautiful ones! We found our dream house because of this. We chose to move because EVERYONE deserves to live in peace. The neighbors we have now have been more than amazing.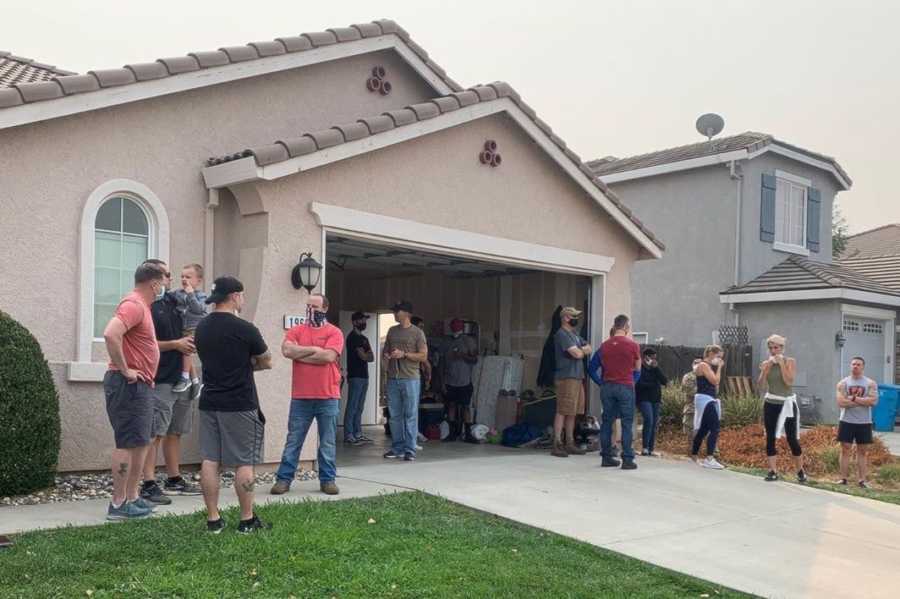 It made me realize words can hurt, and make you want to just be angry with everyone and everything. But, LOVE! Love is healing those wounds, and showing me it's okay to be hurt or even hate (for a bit). I chose to be a VICTOR, not a victim. I was a victim of a hate crime, but that word will NEVER DEFINE ME. I am victorious over racism because I allowed love to fill my heart where hate wanted to live.
The advice I can give people who have or will experience hate crime, racism, or just anything like this is to:
1) Grieve. Let it hurt. Yes, it sucks, and it takes a lot of emotions out of you.
2) DONT BE QUIET! Speak up, let it be known. So many people still think racism doesn't exist. But it does. So many said to us, 'I heard about it but I never TRULY experienced it until it happened to you.' It made us sad, but we also wanted people to know this is happening in the world.
3) DON'T LET IT RUIN YOU! This stuff can fill your life with hate and anger. You have to decide what it will do for your life. We chose to love harder, to show people how love can conquer hate. We asked people to pray for them, we made sure to let others know THEY can be the change.
4) Take this experience and grow. It took a lot for me say, 'I forgive the people who did this.' I am stronger black mom, wife, and mother. I show my kids your color doesn't define who you are, but it's beautiful part of who you are.  Embrace and love yourself!"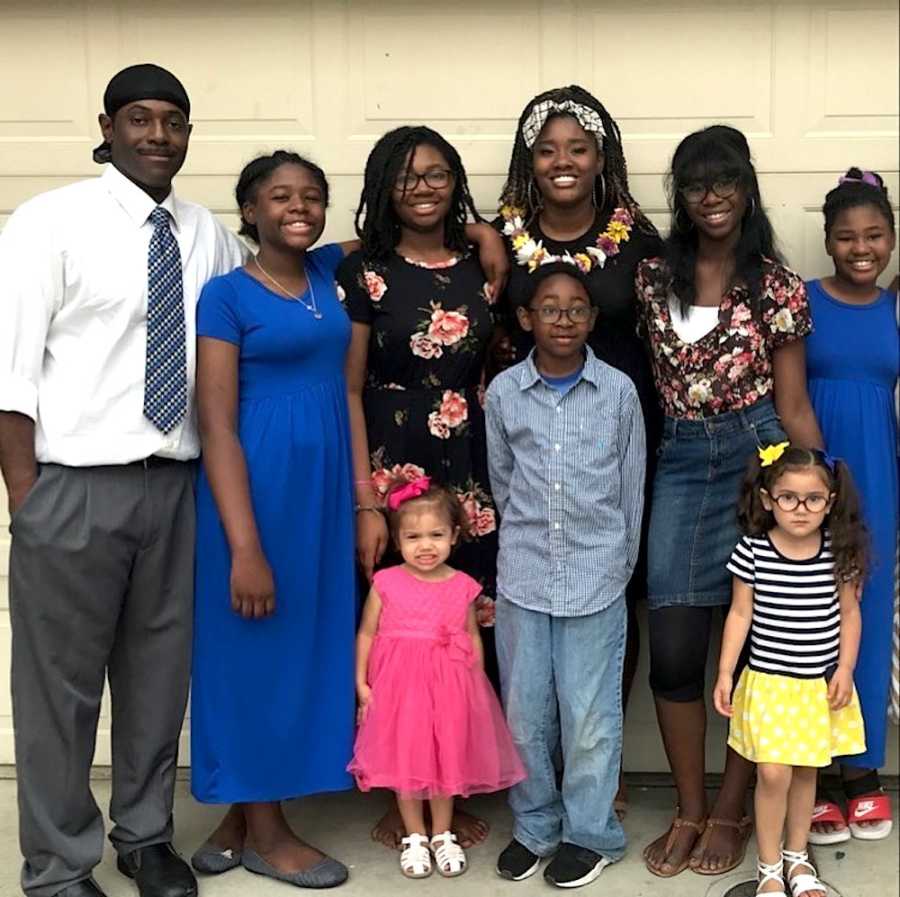 This story was submitted to Love What Matters by Katrina Brooks. You can follow her journey on Instagram. Submit your own story here and be sure sure to subscribe to our free email newsletter for our best stories, and YouTube for our best videos.
Read more important stories about overcoming racism here:
'I'm going to SPIT and COUGH on you.' She began proclaiming 'WHITE POWER' and snatched my mask off my face.': Woman stands up to racist lady in Home Depot, 'Racism is not welcome'
'Mama, will that happen to me? I have black skin too.' He wasn't supposed to see the news clip, but there it was, out in the open.': Woman urges 'talk about racism, even if it's uncomfortable'
'I called the midwife at 4 a.m. She came in and immediately asked, 'Where is HE from?' She pointed at my husband.': Woman in interracial marriage says 'our story is beautiful, but racism is woven into it'
Help us show the world that compassion is contagious: SHARE this story on Facebook and Instagram with your friends and family.