Unexpected Fostering
"A year ago tonight, I went to bed completely oblivious to the fact my world was about to radically change. When I got the call for a '9 to 11 month-old-boy' who ended up actually being my 17-month-old sweetheart of a sidekick, I said yes to 'a few weeks.' I was prepared for temporary. After all, I had agreed to be 'just' a foster mom. I had no intentions of permanency. I'm supposed to be the short-term shelter in the storm for someone in need of some love.
An on-again, off-again foster mom for a few years, I had just said 'no' to the call just before this one. I didn't have any concrete reason for saying no, and felt so guilty for it, but my gut said it just didn't feel right. Maybe it was intuition, maybe just bad timing, or maybe the magnitude of taking on their particular traumas overwhelmed me for the moment. The next few nights I barely slept, worrying I had turned away children in need. A friend of mine gave me great advice, 'Maybe your 'no' was the 'yes' somebody else had been genuinely ready to make.' (In fact, I later heard through the foster parent grapevine this was, in fact, the case, and this sibling set had ended up with some of the greatest foster parents I know.)
A year ago tonight, I was dead-set on only taking one kiddo at a time. No toddlers (they're 'difficult,' you know, and I'm never going to be good at tantrums). But then a call came, and all my 'rules' went out the window. I said yes again to his newborn baby brother, six months later when a second call came. He was a preemie, born at 29 weeks, and as I brought him home from the NICU, I had no idea what I was doing. I felt even more ill-equipped when he ended up back in the hospital with RSV, this time on a ventilator, 11 days after coming home the first time. The mama bear bonding instinct came easily as he fought for each breath and I was warned I might not leave the hospital with a baby. For 36 days I stayed at his bedside, and my loving friends pried me away for meals, fresh air, and shoulders to cry on. I depended on my village of people at home to help as I divided my time between both children and had no idea which of the two needed me most.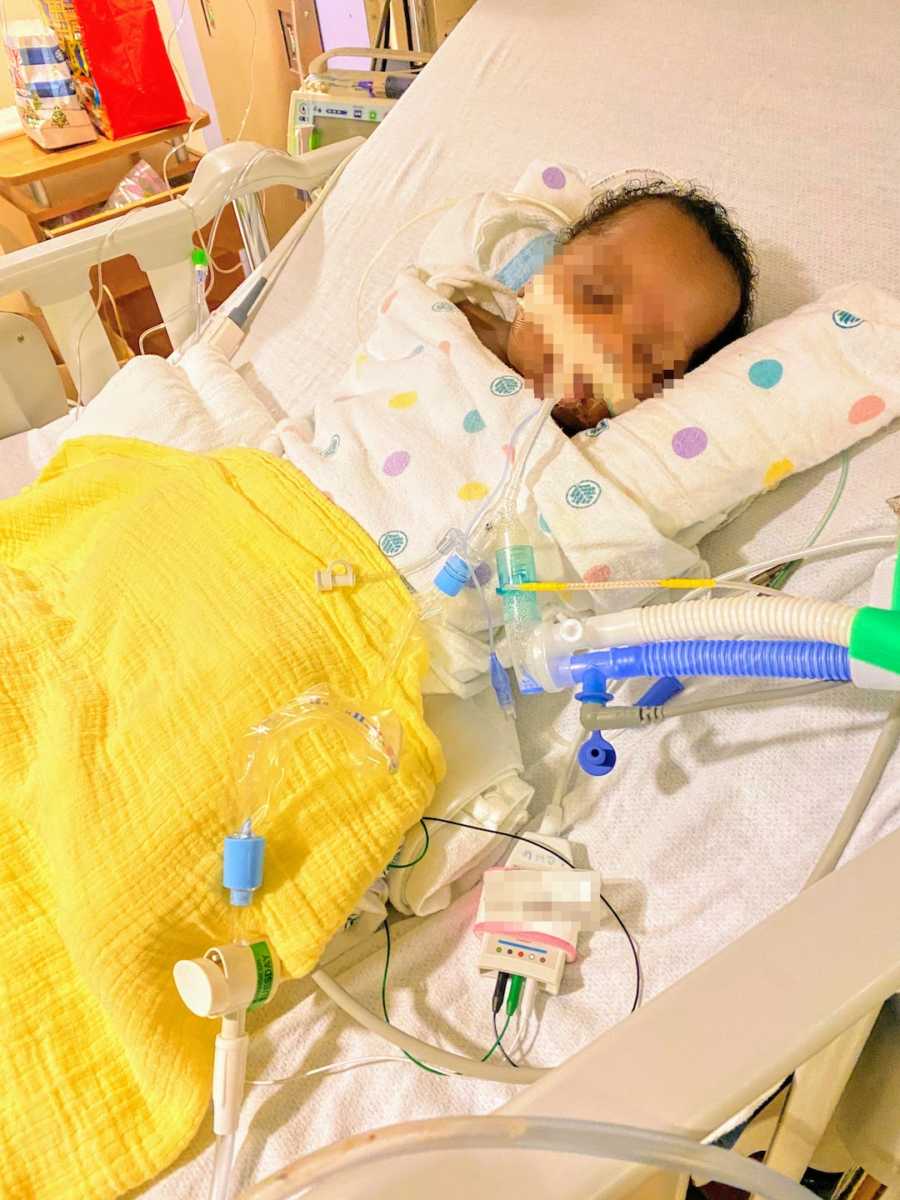 When the baby came home the second time, we were a bonded family. Sometimes I swear my dogs would sleep in their cribs if I would let them. Every night they alternate positions as one guards his door until we all go to bed, and one comes to lie on the couch with me. If the door to the nursery is closed, they've been known to drag a blanket to create a nest for their night on duty. My toddler has dinner with my mother (who we call 'Mopsy') every night via Amazon Alexa. Sometimes they even coordinate their menus ahead of time, and hearing him shout, 'Alexa, CALL MOPSY!' is always the highlight of our days. And a year after our story began, our lives look more than a little bit different.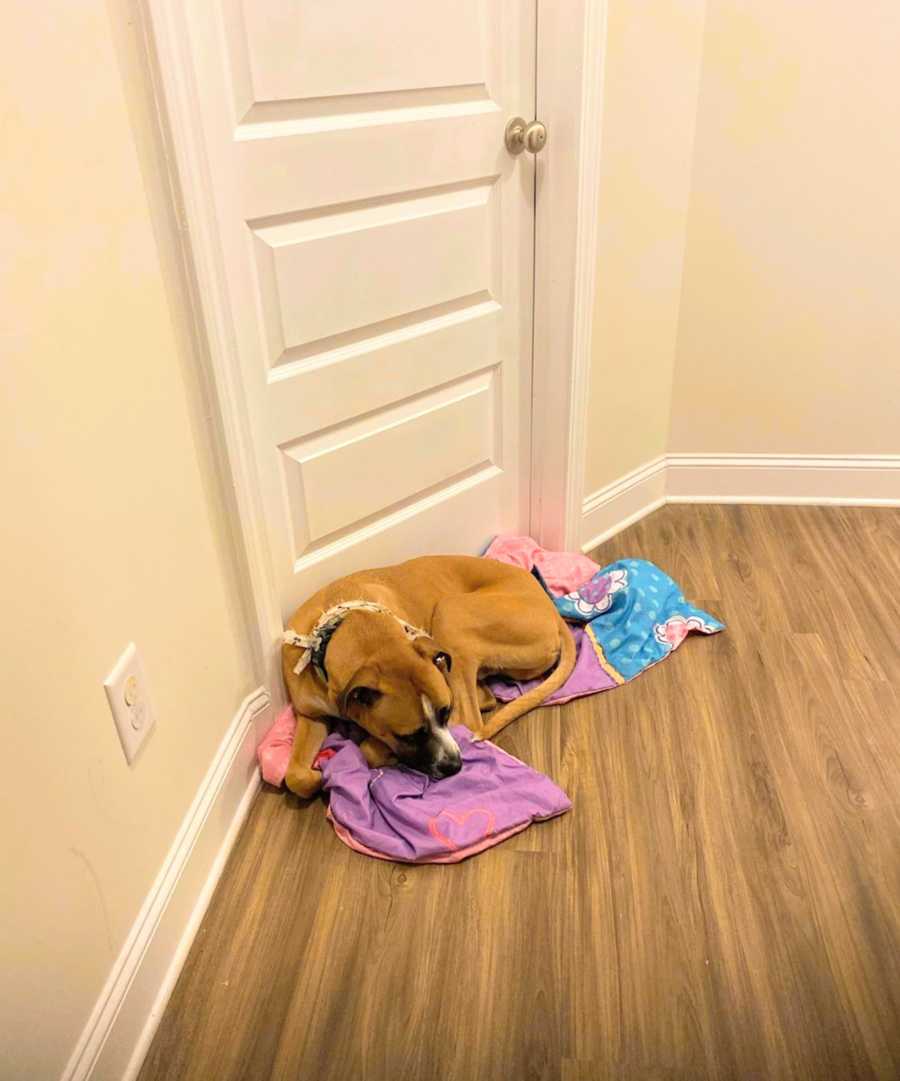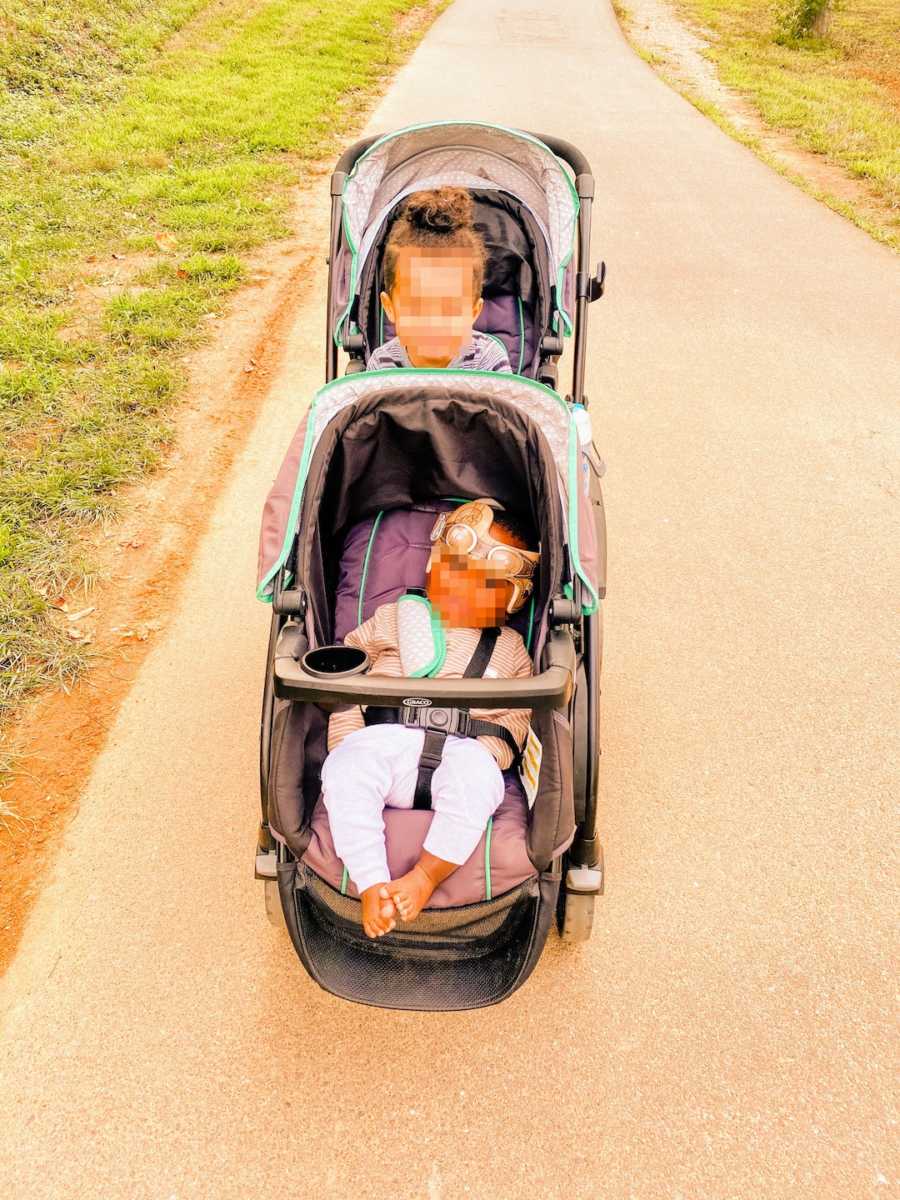 Motherhood Journey
I'm the one they call Mama. I'm the one who gets to tuck them into bed every night, who wakes up with them when they're sick or scared or the memories of trauma get to be too much. I'm the one who gets to cheer as they take their first steps, say their first words, who is on the receiving end of the slobbery open-mouthed baby kisses. The one who held the toddler in my lap the time he got a fast ride to the hospital in the ambulance. I do the physical therapy visits and homework, the court hearings, the caseworker Zoom calls, the medical exams, the doctors' appointments. (I started my own real estate business to be able to dedicate the flexible hours to their care and to be able to keep the baby home with me as much as possible.)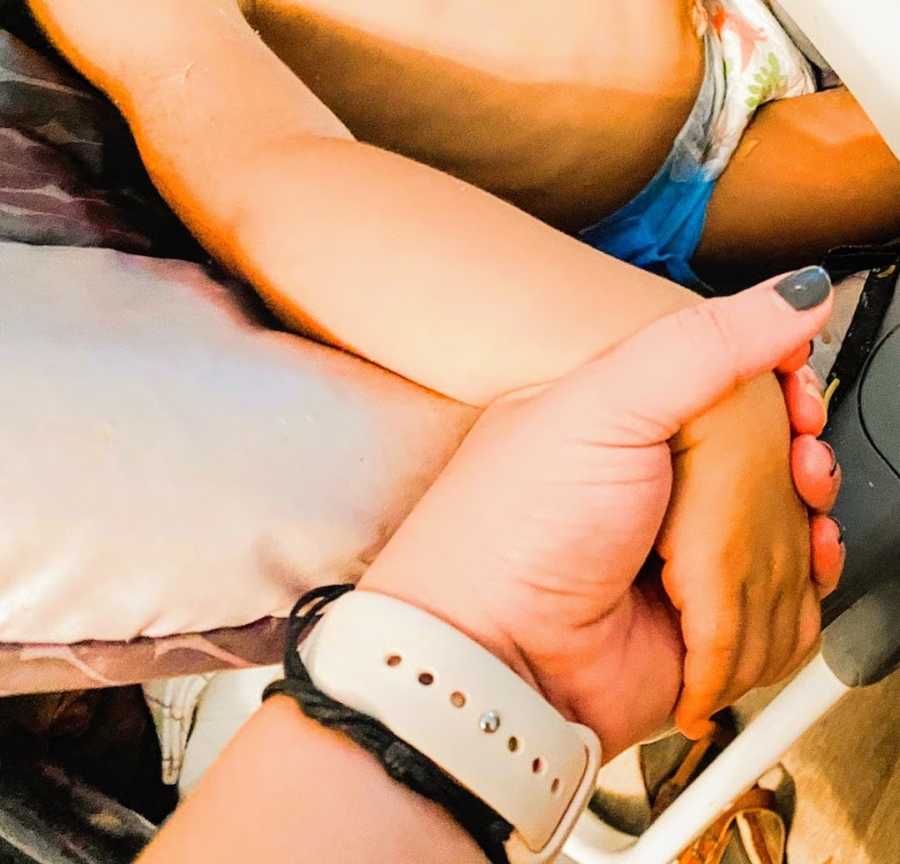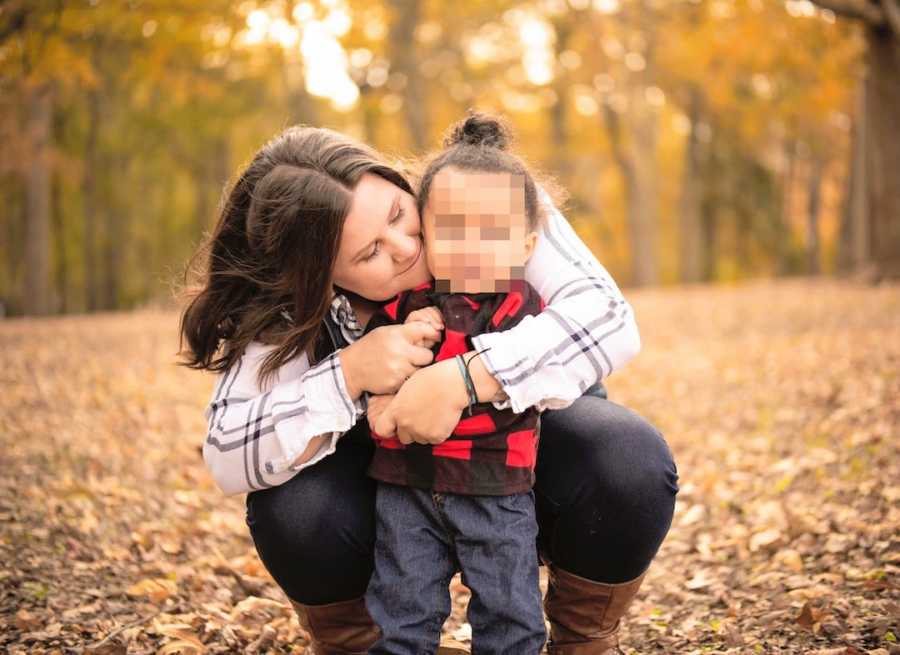 I'm the lunch packer and the boo-boo kisser. I'm the book reader, the time-out giver, the bubble bath maker, the kitchen dance party leader, the bottle giver. I fought it. I was 'just' a foster mom and I will always weep for their bio mom, the one who should get to be here for these milestones and cuddles and giggles. I'm the foster mom who was ready to fight for the resources necessary for their family to get to be together, until all of the options for reunification were no longer available. I will always grieve for the severance of their bond and the enormous loss of the first family.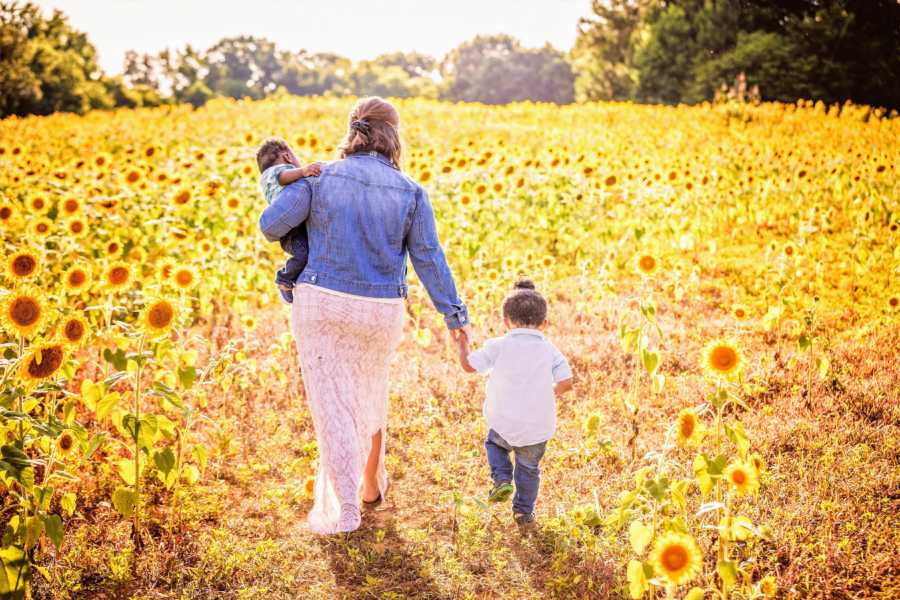 But these kids…they made a single twenty-something (now thirty-something) a mom. Being a single foster mom (or any kind of mom) is not easy. We are so grateful for our incredible village of people who love us, support us, and help us grow. I wouldn't be able to do it without them. This year these kids will get my last name. And I'll get to promise to love them, to support them, and to be beside them through whatever life throws at them. They're my whole heart, my reason for getting up in the morning, my whole world…and a year ago I didn't even know them."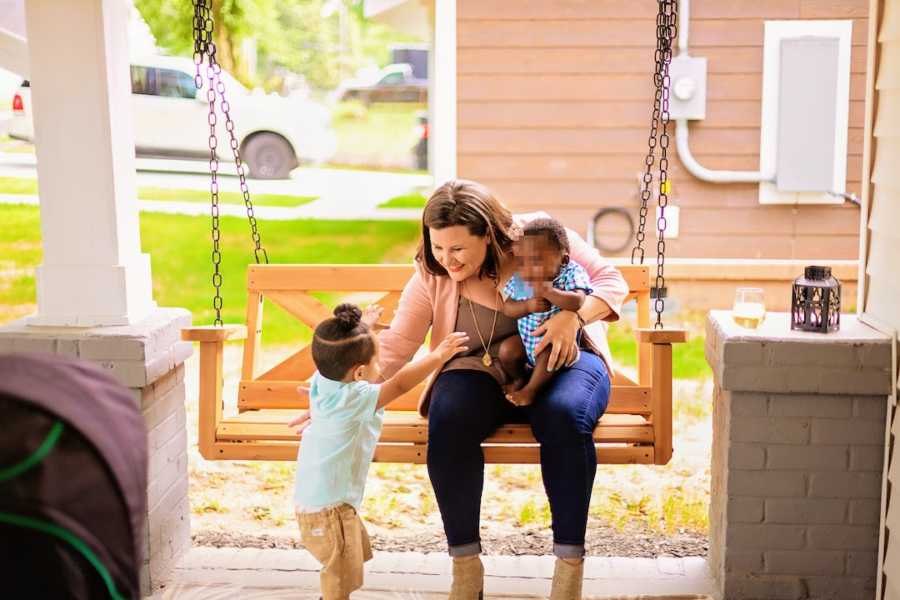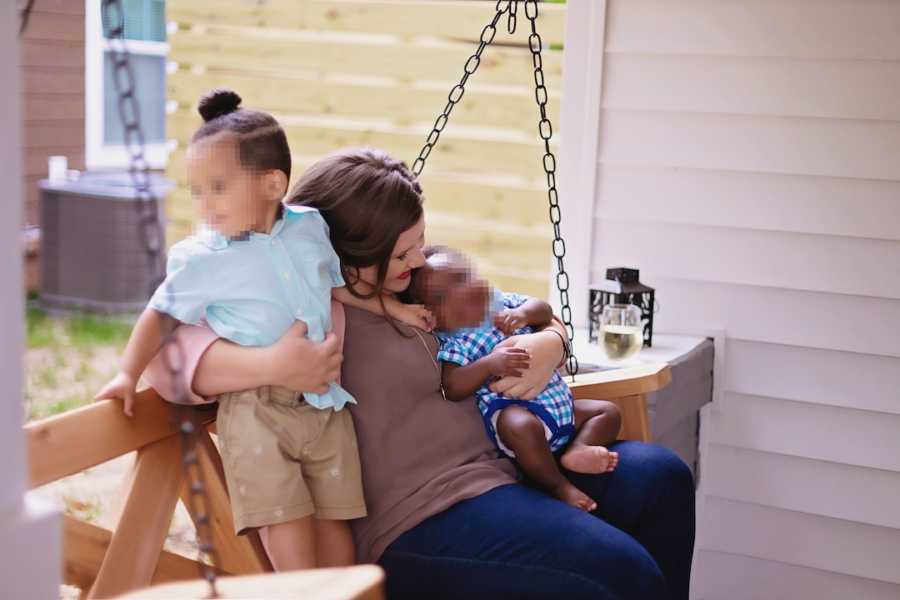 This story was submitted to Love What Matters by Betsy Jenkins. You can follow their journey on Instagram. Submit your own story here, and be sure to subscribe to our free email newsletter for our best stories, and YouTube for our best videos.
Read more inspiring stories from adoptive moms:
'We don't have a dad here.' I scrambled how to respond. I was by myself, thrown head first into parenting.': Single mom fosters 18 children, adopts son, 'Our heartbreak is worth it'
'She was a homeless, single teen mom who aged out of foster care. She had 6 kids and was the same age as me! My heart broke.': Single woman fosters 36 kids, adopts 2 children into 'forever family'
'Can I call my mom?' My heart breaks. 'No, not right now.' I can't give him what he really needs, the love and support of his own mother.': Single foster, adoptive dad admits 'I feel guilty'
Are you or someone you know looking to adopt? Please SHARE on Facebook to make them aware there is a community of support available.