Every morning, Tracey Mason Sr. rises from the bed he keeps in the back room of his boxing gym and greets the day with optimism and determination.
Tracey grew up in this Wichita, Kansas neighborhood, and like many area youths, he fell into a life of crime early on. He went to prison for 10 long years, so he knows firsthand how difficult it is to stay on track when you're surrounded by bad influences. That's why, after he was released, he returned to his hometown to become a good influence for other at-risk children.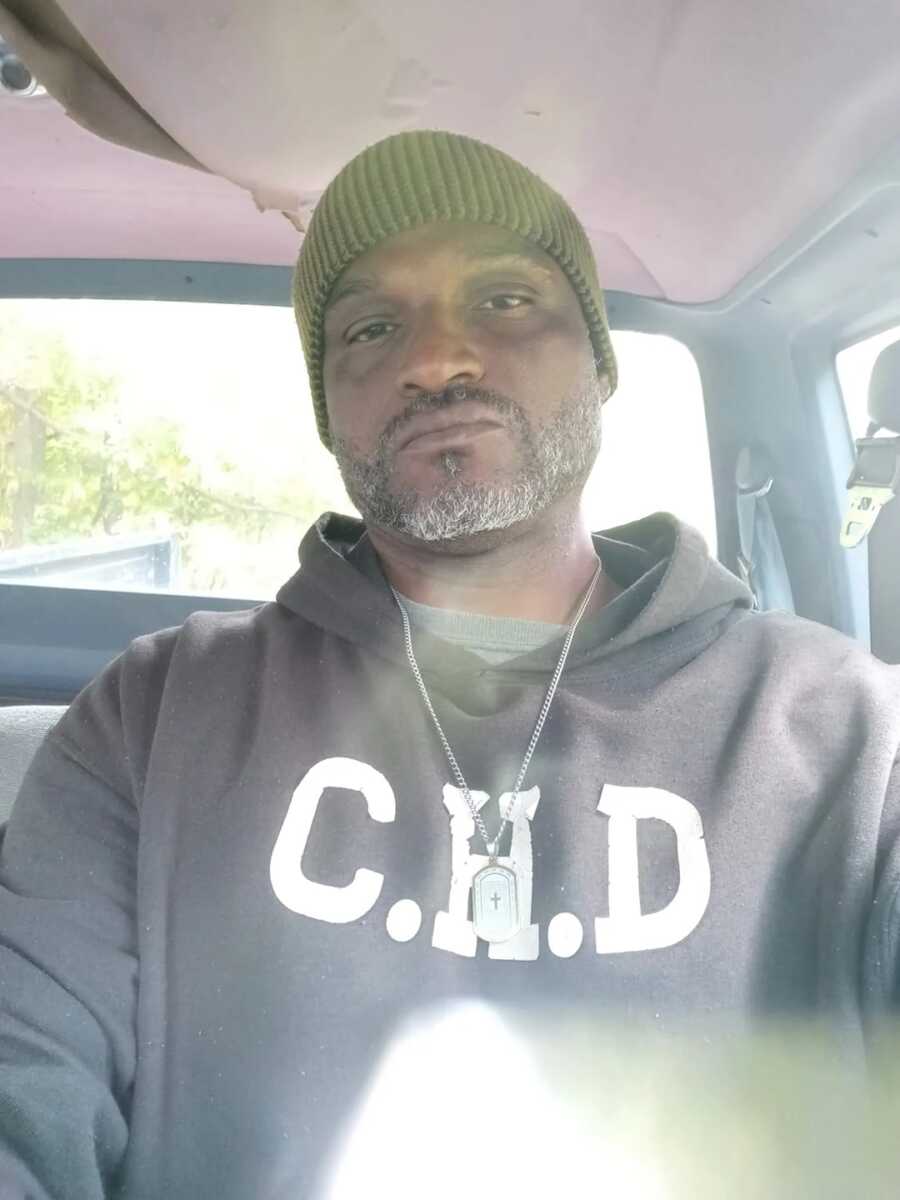 "I became a granddad, so I had to look myself in the face and ask, 'Is granddad going to be helping feed someone, helping clothe somebody, or is he going to be somebody taking food from somebody's mouth?'" he said.
So Tracey opened CHD Boxing Club, a safe place for both kids and adults, and began promoting his "gloves over guns" philosophy in his community.
Tracey looks back at his own difficult youth and realizes he threw away so much potential. He can't sit back and let today's teens follow in those same footsteps. He also recognizes the poverty and needs in the people who visit his gym, and he strives to meet those needs in spite of financial hardships of his own.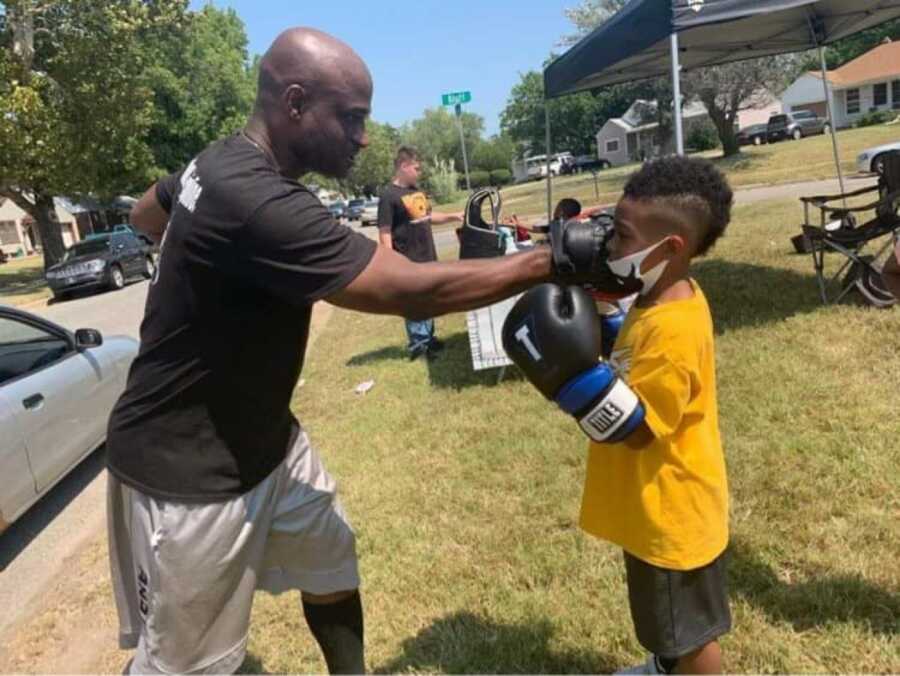 Meeting needs is important to Tracey. When he started the gym, he noticed right away that youth often showed up hungry and without proper clothing or footwear. Now, every morning, Tracey wheels out a rack of used clothing that he's collected from thrift shops and donations.
"It's a horrible feeling to be without shoes and clothes and coats, especially coats in the wintertime," he said.
He also joined forces with a local food bank to provide a pantry for the hungry.
"I used to coach at other gyms and I would see youth come in all the time and they were hungry," he added. "So I made up my mind that I would have food available for those that don't have food at home because it's hard to be able to be a good human being, a sound-thinking human being if you're hungry."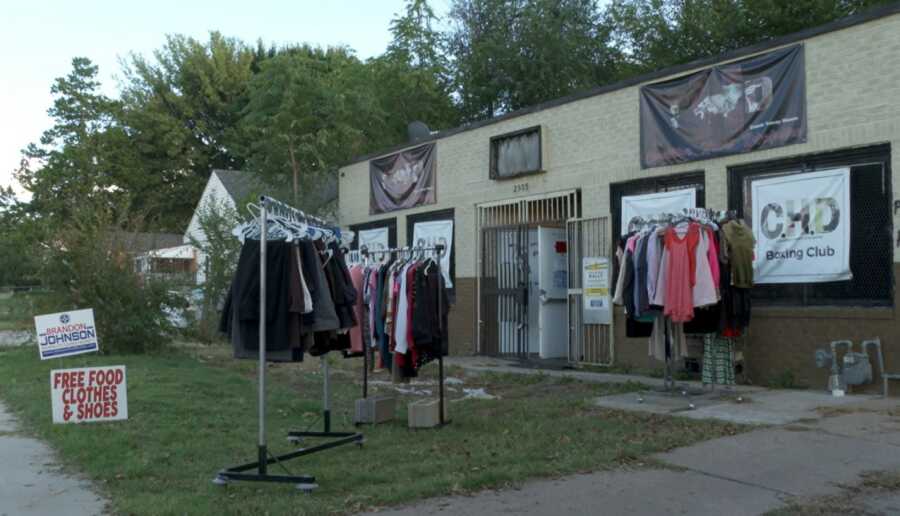 When he's not working his regular full-time job or coaching at the gym, Tracey can be found wandering the neighborhood and picking up trash. Not only is he trying to instill pride in his community, but he's also on the lookout for any trouble brewing. If he finds a fight in progress, he brings them back to CHD to duke it out in the ring. On the weekends, he's often at local football games, hoping to intervene before gangs can recruit teens from the sidelines.
Everywhere he can, he places himself between the danger and youth. He doesn't do it for money, praise, or recognition; he does it because he wants to help others avoid making the same mistakes he did.
"I just really believe that if we're kind to each other, if we care for each other, that if we treat each other with mutual respect, that a lot of the things we have issues with will just go away," Tracey said.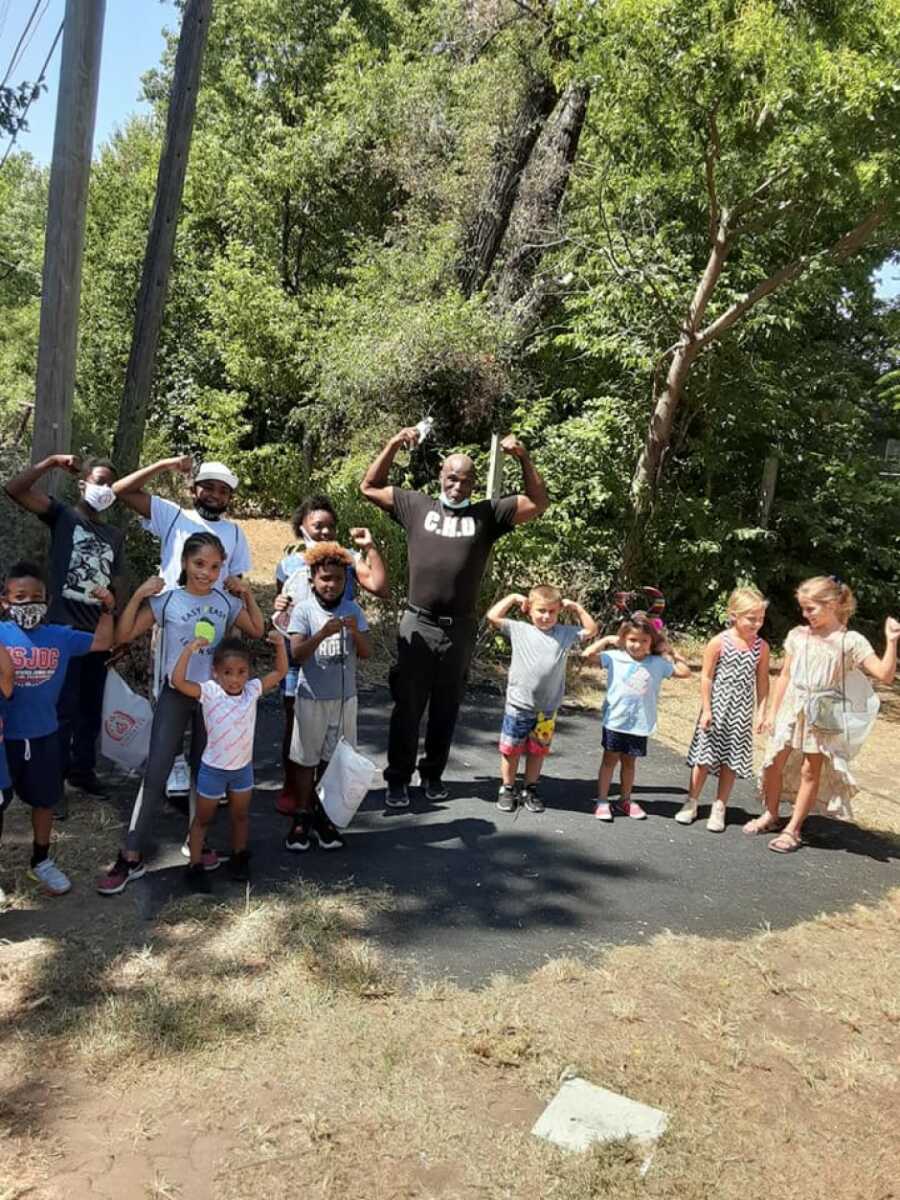 PBS and National Geographic filmmaker Karin Muller has spent the past few years working on a video series called "Unsung Heroes: Everyday Americans Quietly Building Community." She recently spoke with Tracey about his efforts in Kansas, and now his story is touching hearts around the world.
Learn more about Tracey and the CHD Boxing Club in the video below.
This story originally appeared on InspireMore. Submit your own story  to Love What Matters here, and be sure to subscribe to our free email newsletter for our best stories, and YouTube for our best videos.
Read more stories here:
'Step Up For Your Neighbors.': Kind Teen, Kroger Employee Helps Elderly Man Who Can't Afford All His Groceries
'Do you need help?' I noticed a tiny lady struggling with heavy trash bags. I could tell she was afraid as I approached her.': Community rally to help elderly woman after multiple hate crimes
'I thought it was a prank call.': Radio operator miraculously saves old friend suffering stroke 500 miles away
After Grandpa Suffers Stroke, Bride Travels 800 Miles To Bring Wedding Dance To Him
Do you know someone who could benefit from reading this? SHARE this story on Facebook with family and friends.